The 2024 Subaru Crosstrek Limited is the opposite of what most enthusiasts want. Its engine doesn't impress with outrageous power, its styling is as utilitarian as it gets, and handling is okay at best. But for most couples, small families, and empty-nesters alike that need a reliable, year-round hauler that's reasonably roomy, the Crosstrek does the job with ease.
It wasn't too long ago that the Impreza was among Subaru's top sellers in Canada, but the Crosstrek was introduced in 2013 just as small crossovers began to grow in popularity. In a few short years, the Crosstrek became Subaru's best-seller, and has remained on top.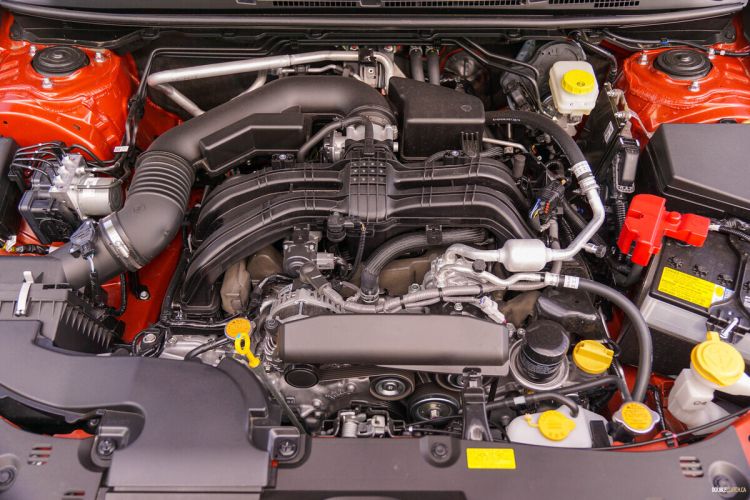 We wouldn't blame you for thinking Subaru has all but given up on performance-oriented models, with the exception of the WRX and BRZ. If you're looking for a Crosstrek with the WRX's 2.4-litre turbo-four under the hood, you're out of luck. Instead, power comes from one of two normally aspirated four-cylinder Boxer engines. The base Convenience and mid-range Touring trims are motivated by a 2.0-litre version with 152 horsepower and 145 pound-feet of torque, while the Onyx and our Limited tester gets a bigger 2.5L Boxer-four, with 182 hp and 178 lb-ft of torque.
In the previous-generation Crosstrek, the 2.0L engine felt lethargic. The 2.5's figures are hardly earth-shattering either, but it's a big improvement in comparison. A CVT is the only transmission available for 2024; while most receive relatively little praise, if any, Subaru did a fine job here. It's smooth and keeps the motorboating sensation to a minimum, but it does so at its own pace. Even flipping the Crosstrek into Sport mode, the effect is somewhat muted. It sharpens throttle response a little bit, and the CVT holds onto its "gears" longer, but don't expect it to transform the Crosstrek into a WRX. Fuel economy is rated at 8.9 L/100km in the city and 7.2 L/100km highway. During our week, I managed a rather high 9.8 L/100 km. Luckily, regular grade fuel is required to fill up its 63-litre tank.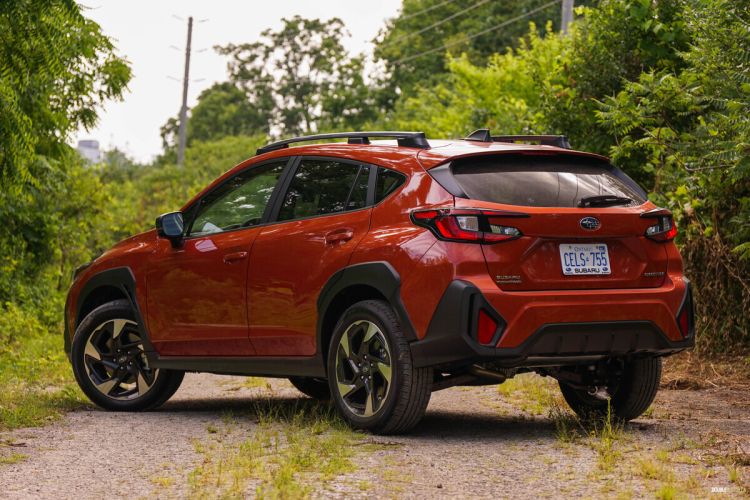 But if ride comfort is your priority, the 2024 Crosstrek fits the bill quite nicely. It goes about its business around town with barely a peep, and only the worst road conditions will rattle your fillings. Handling is fine at best; steering is accurate and responsive, but the Crosstrek's 8.7-inches of ground clearance (versus the Impreza's 5.1) does cause more body roll when taking an on-ramp at higher speeds. As this is a Subaru, all-wheel-drive is standard.
The interior is typical Subaru. Material quality is on par with the rest of the segment, and while its design isn't the most attractive, the layout and controls are easy to use. The new 11.6-inch portrait-oriented touchscreen that controls the infotainment system is quite large, and the system itself is easy to use, but when you're connected to Apple CarPlay or Android Auto, there is quite a bit of unused screen space. For 2024, Subaru has added wireless charging as well as wireless connectivity for these apps, plus more sound insulation, lending to a quieter environment especially on the highway.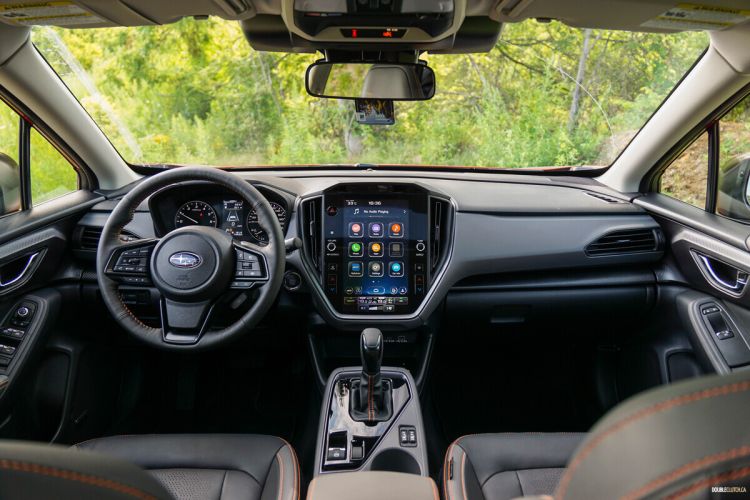 The Crosstrek will comfortably sit four adults without issue, even with two people up front in the six-foot range. Surprisingly, the 2024 model has slightly less legroom and cargo space than before, but with 564 litres available with the rear seats up and 1,569 with them stowed, that's more than suitable for most.
Subaru also reworked the Crosstrek's exterior, calling the look more "mature," but some may call it busy. There's more body cladding and functional aerodynamic bits all around. The Crosstrek was never really considered beautiful, and you'll probably have to park the new one beside an old one to really see the differences, but the new look is familiar and recognizable as a Crosstrek.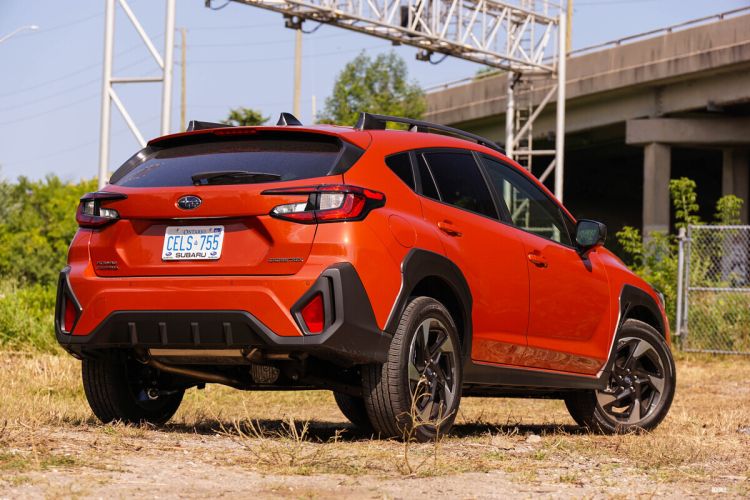 With pricing that starts at $28,995 for the Convenience trim and maxing out at $36,995 as-tested for our Limited tester — all before any fees and taxes — 2024 Crosstrek is a little more expensive than before, but still falls in the sweet spot for buyers looking for a comfortable AWD crossover with good practicality and off-road capabilities, in an overall package that doesn't break the bank.
As the smallest crossover in their lineup, the Crosstrek remains a key component to Subaru's success in Canada. When it was first released, most people saw it simply as a raised Impreza, but over the years, it evolved into one of the best buys in the segment. It's not the most exciting crossover you can buy, but the 2024 Subaru Crosstrek Limited's extra refinement, capable all-wheel-drive system, and good practicality and comfort will keep it a fan-favourite among Canadians.
See Also