The 2022 Subaru BRZ Sport-tech 6AT should be the template that other manufacturers should follow. This is the example of taking a good car with a very loyal following and rewarding them with a second generation model that improves on it nearly every way possible. Inside and out, Subaru has knocked it out of the park. In a world now dominated by crossovers and electric vehicles chasing horsepower and range figures over pure enjoyment, Subaru has bucked the trend with an honest to goodness sports car.
To say that I would be a fan would be an understatement. The previous iteration of the BRZ and its twin, the Toyota 86, had left me cold and underwhelmed while fanboys were screaming from the rooftops on its greatness. It lacked power, and the interior was suited to a car priced $10,000 cheaper. Thankfully, Subaru and Toyota listened to the complaints and made something truly special even when paired with the optional automatic transmission we have here.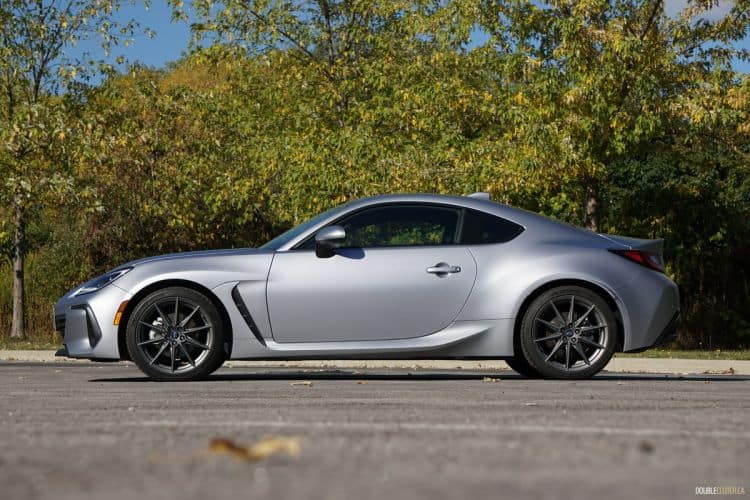 The exterior of the BRZ and the new GR86 has been massaged and molded so that you can still see a slight resemblance to the previous model, but with more than enough changes that showcase what the two brands now offer. The fascia is more aggressive with angular intakes poised at either side of the grill, making the 2022 BRZ have a wider stance. The rear is more sophisticated, less boy racer and rounds out the overall look.
The previous BRZ's interior would be considered barely passable and more directed towards track enthusiasts that wanted the least amount of tech and creature comforts possible. The 2022 model has improved on materials used and the infotainment screen doesn't look as dated as before. The seats are race-car tight which most people will love, but not exactly friendly for larger-framed occupants. Road noise is very apparent once you get going and the fake engine noise emitted from the speakers needs an off-button.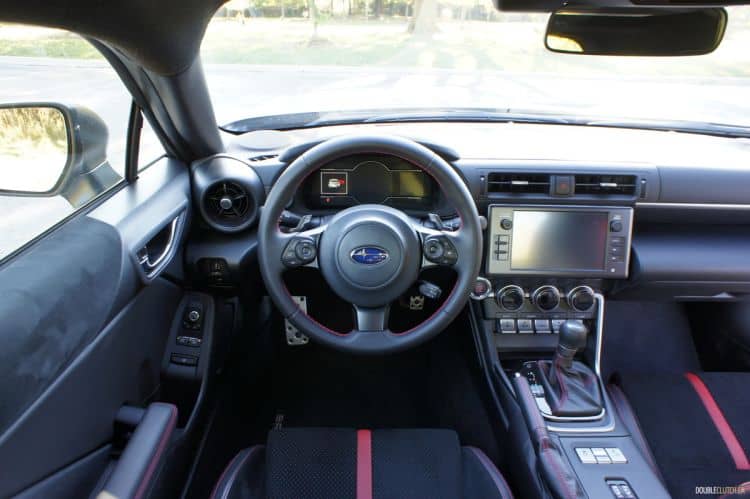 In all honesty, the 2022 Subaru BRZ would be considered a two seater in my eyes. With my tall frame behind the wheel, the rear seat is basically unusable. These seats are best reserved for laptop bags, groceries or a pair wheels when hitting the track. For those regularly seeing track duty, the new car still has the party trick of being able to carry four wheels mounted on tires, eliminating the need for a support vehicle.
Since introduction of the BRZ, most drivers have wished for more power and hoped that a turbocharger would somehow make its way under the hood. This new 2.4-liter horizontally opposed four-cylinder, while naturally aspirated, is better than expected. The 228 horsepower may not sound like much, but rest assured it feels notably quick and much faster than the 2.0-liter mill in the last car. Torque is now a healthy 184 lb-ft.; it's no Volkswagen Golf R or Civic Type R, but the BRZ won't leave you short footed.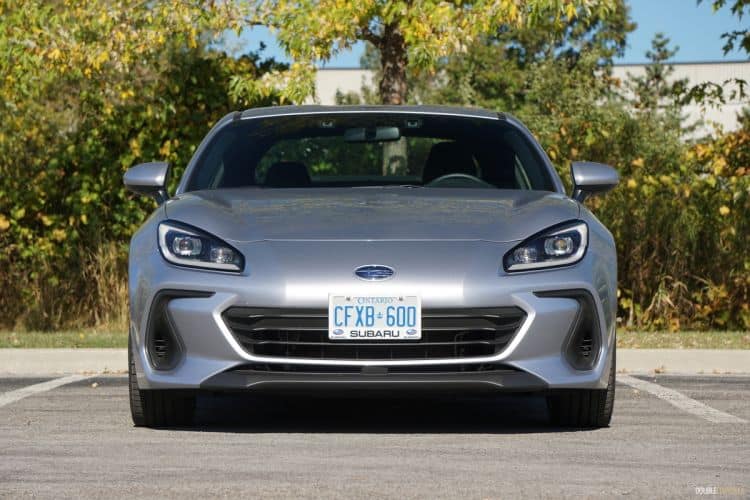 Handling which has always been a strength with the BRZ and the chassis is much improved in 2022. It's stiffer, the steering provides more feedback and the suspension is perfectly tuned. Our Sport-tech model includes sticky Michelin Pilot Sport 4 rubber that grips the road like no stock BRZ has before.
Normally, I would complain about a sports car outfitted with an automatic transmission. It's no manual which would always be my preference in a car like this, but in all honesty the automatic here isn't all that bad. Shifts are reasonably quick and provide enough feedback to let you know that you're driving something with a high level of engagement. Multiple peers provided similar feedback on how good this little sports car felt. Buyers that opt for the automatic are no longer relegated to the penalty box, and that's impressive.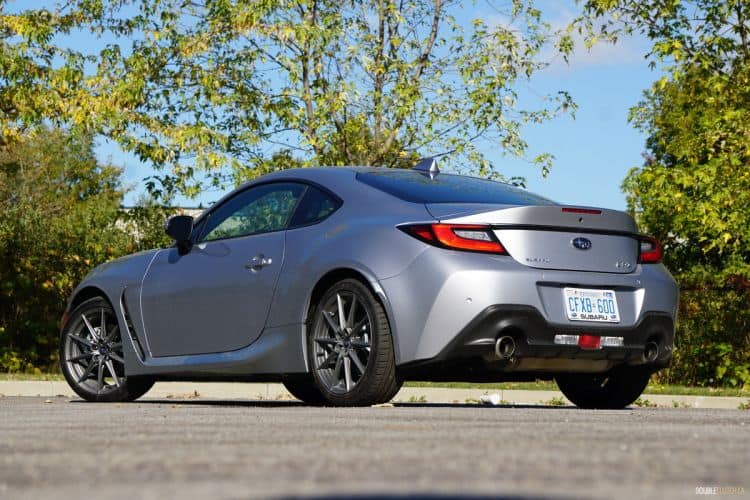 Fuel economy in this segment is fairly important as those shopping for a sports car in this price bracket do want value. With ratings of 11.0L/100km in the city and 7.7L/100km on the highway, the BRZ gave us a combined 9.5L/100km over our test week. The Boxer-four does require 50-liters of premium grade fuel in its tank. Pricing starts at an incredibly low $30,495 for the base model, and our top trim BRZ Sport-tech with EyeSight and the automatic rings in at a competitive $35,895.
The 2022 Subaru BRZ Sport-Tech 6AT is without a doubt, one of my favourite new cars this year. Just when you thought manufacturers weren't listening to enthusiasts anymore and just focusing on electrification, Subaru manages to pull this rabbit out of the hat. Cars that are this enjoyable behind the wheel need to be celebrated and preserved at all costs.
See Also: