Quietly, the second-generation Tiguan has become the best-selling Volkswagen vehicle worldwide. In North America, crossovers manage to fly under the radar despite being everywhere, and the Tiguan is just like that too. You would almost never notice them, but once you start looking, you are going to spot them in every street corner and parking lots. To help stay on top of the minds of buyers, Volkswagen gave its successful model a facelift and we quickly snatched the keys to the volume model to understand its charm in the Canadian marketplace – this is the 2023 Volkswagen Tiguan Comfortline R-Line.
With the latest refresh, the 2023 Volkswagen Tiguan now sports a new front end that looks visibly sharper and incorporates some of the company's latest design language such as the LED headlights and bumper grille styles. The Oryx White Pearl paint job on our tester is one of two new colours added and the wheels are also redesigned as part of this update.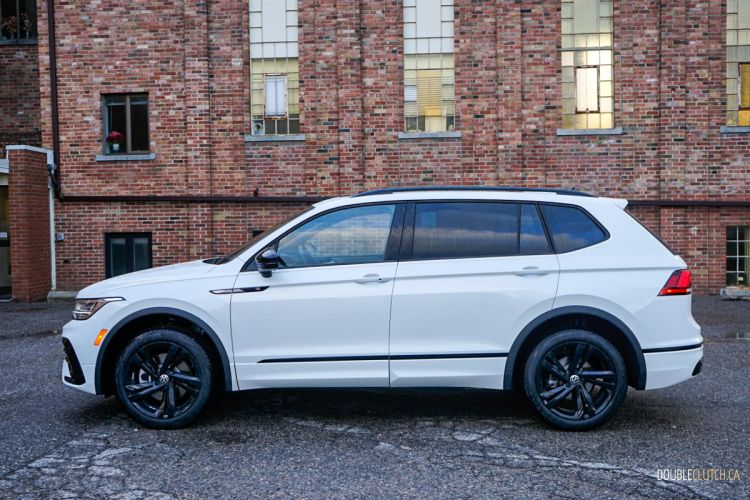 Powered by Volkswagen's tried-and-true 2.0-litre turbocharged engine, the 2023 Tiguan outputs 184-horsepower and 221 lb-ft. of torque. It is a suitable powerplant for this crossover as most of its power arrives early in the rev range, translating to usable accelerating and passing ability in any urban scenarios. The standard eight-speed automatic seamlessly delivers power to all four wheels upon demand and is well geared for city use.
Consistent with everything in this segment not named Mazda CX-5, driving dynamic is of low priority with little feel transmitted through the steering wheel. It does, however, deliver on solid comfort thanks to the way its suspension absorbs bumps and vibrations despite not being particularly quiet. Interior space is also above average for its class, and the Tiguan has a unique optional third row that can come in handy for short trips. Cargo volume is rated at 1,064 litres for the standard five-seater configuration, and the seven-seat model loses a little space behind the second row to offer 935 litres.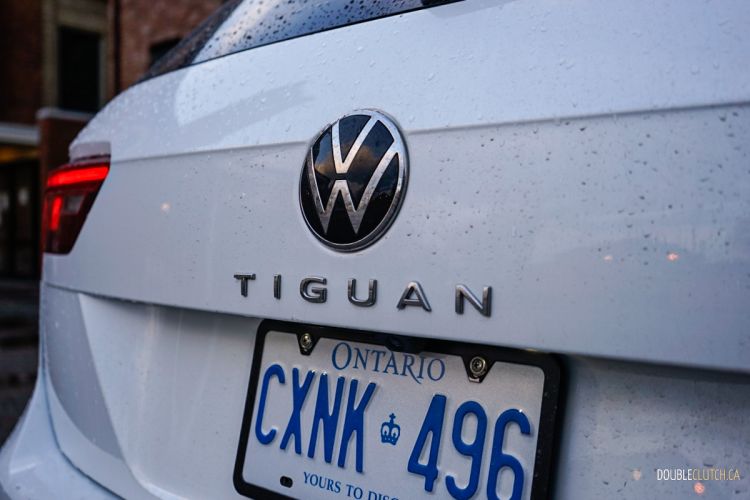 Fuel economy is rated at 10.6L/100km in the city and 8L/100km on the highway for a combined average of 9.4L/100km. It is in line with our observed average of 9.9/100km over our city-heavy commute and the Tiguan will happily sip on regular grade gasoline. Fuel tank is a respectable 60 litres for a decent drive range before needing to stop.
Interior is of typical Volkswagen flair – it looks good but materials are only average with a good amount of hard plastics in several high-touch areas. We appreciate the more practical layout with volume and tuning knobs alongside the infotainment screen rather than relying on the touch-heavy system found on the current Volkswagen Golf models. There are still more touch-sliders than we would like, namely on the steering wheel and on the climate control, and we hope to see a return to basic approach for the next generation Tiguan.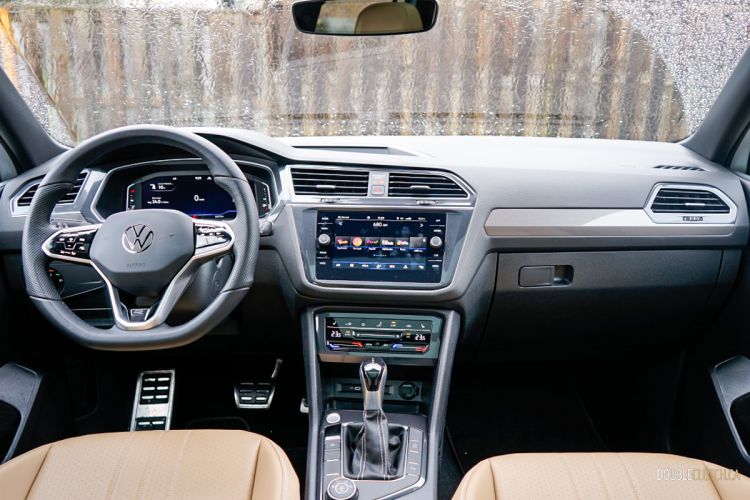 As part of the update, Volkswagen's excellent digital instrument cluster is now standard on the Tiguan and the IQ.DRIVE driver assistance suite is also included at no charge on all but the base model. Features such as forward collision warning and autonomous emergency braking, blind spot monitor, rear traffic alert, lane assist and lane keep, as well as adaptive cruise control systems all work well together to add to the driver's confidence on the road.
Infotainment is delivered through the touchscreen system on the centre console and is quit easy to use and its graphics are quite vivid. We love its fancy proximity sensor on the screen that brings up useful shortcut keys on screen as your hand move towards the screen. Android Auto and Apple CarPlay is supported and wireless charger is now a standard feature from the Comfortline and up.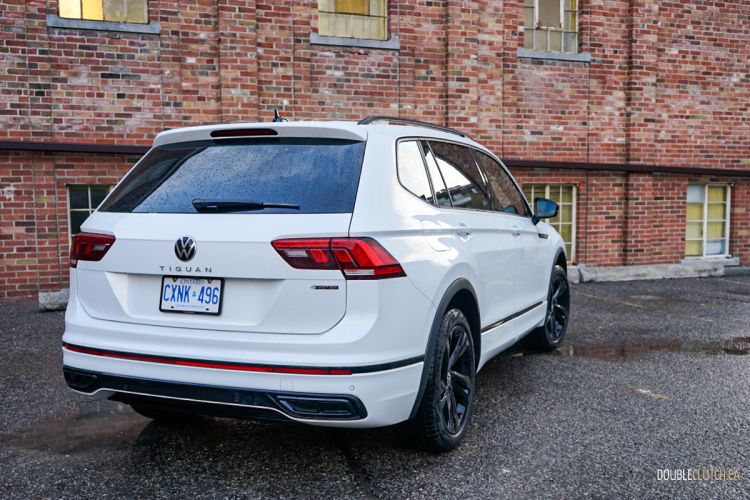 MSRP of the 2023 Volkswagen Tiguan starts at a reasonable $33,995 and moves up to $40,995 for our Comfortline R-Line tester. The only option on our tester was the Oryx White paint job for $495 that brings our as-tested total to $41,490.
The 2023 Volkswagen Tiguan Comfortline R-Line competes in a crowded segment where every mainstream manufacturer tries its best to get a piece of this pie that has its shoppers ranging anywhere from young inexperienced drivers to family users to the senior drivers who all want the practical space and all-weather driving confidence of a crossover. Thanks to its refreshed looks, budget friendly pricing, and well thought out standard packaging, the 2023 Tiguan continues to be a solid contender and should have no problem carrying on its worldwide success.
See Also:
2023 Honda CR-V Touring Hybrid
2023 Mazda CX-50 Meridian Apex