Take one look at Mazda's current lineup and you will quickly realize that sport utility vehicles rule the roost. It's hardly surprising as these now pay the bills for any manufacturer wanting to stay in business. For an automotive manufacturer that prides itself as the performance and enthusiast choice within the Japanese brands, Mazda needed to ensure that the "Zoom Zoom" carries over to their taller and heavier vehicles. The 2022 Mazda CX-5 Signature looks the part, but does it have the guts to go with its beauty?
For the record, Mazda also sells the CX-30 which is close in size when compared to the CX-5 when taking a quick look. However, there are several differences that will have buyers choosing one over the other. The 2022 CX-5's exterior has not changed from last year's model and that's a good thing. LED headlights are found front and rear, and look like something found on a much more expensive vehicle. The overall design is pure Mazda and for better or worse, all their sport utility vehicles look quite similar.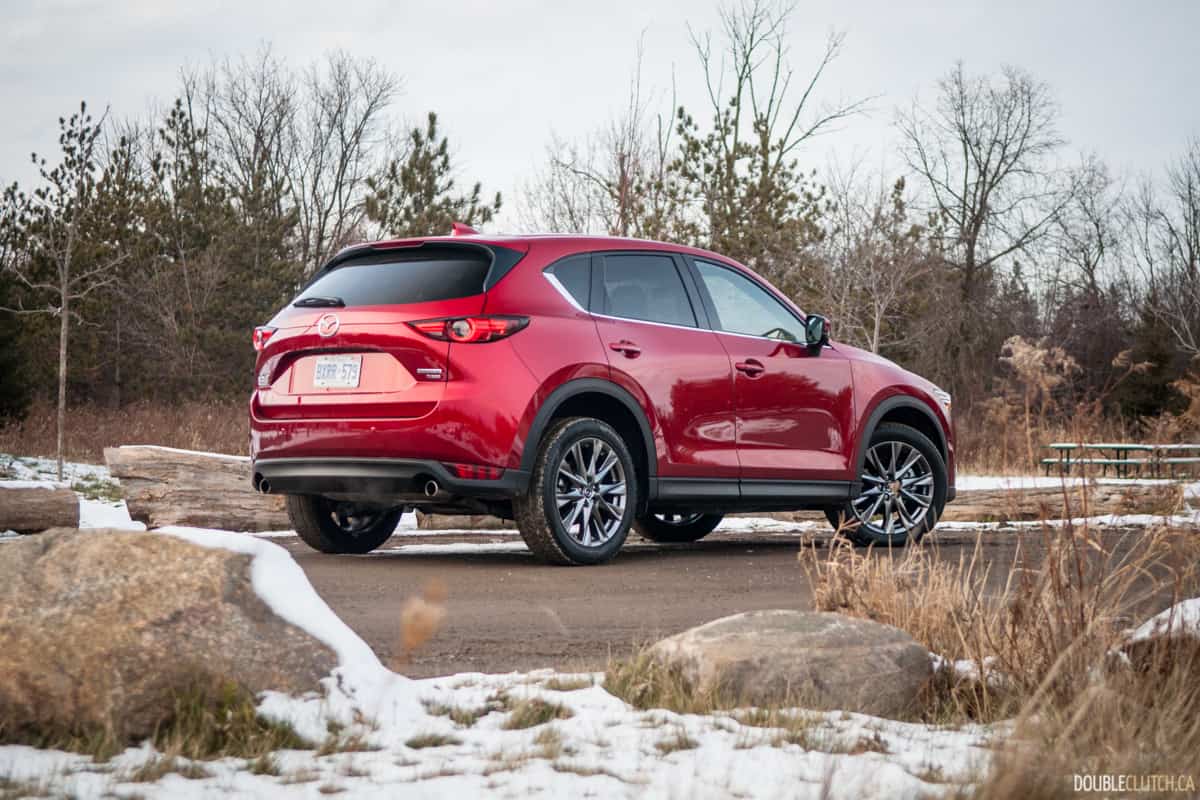 Note that the CX-30 does sport more plastic cladding all around for a more rugged appearance but in doing so, cheapens its overall look. For buyers looking at a more upscale design, the CX-5 is the easy choice since the black cladding on the wheel arches, front and rear bumper are now body colored on the Signature model. Those wanting a more aggressive look can look out for the new CX-50 now on its way to production.
With this being the Signature model, expect the highest level of materials and tech available in a Mazda. Nappa leather seats look and feel fantastic, though they do lack side bolstering if you decide to drive for longer road trips. Abachi wood trimming can be found on the door panels and dashboard areas, and the headliner is now black. The leather-wrapped steering wheel has premium cross stitching and shift paddles are included.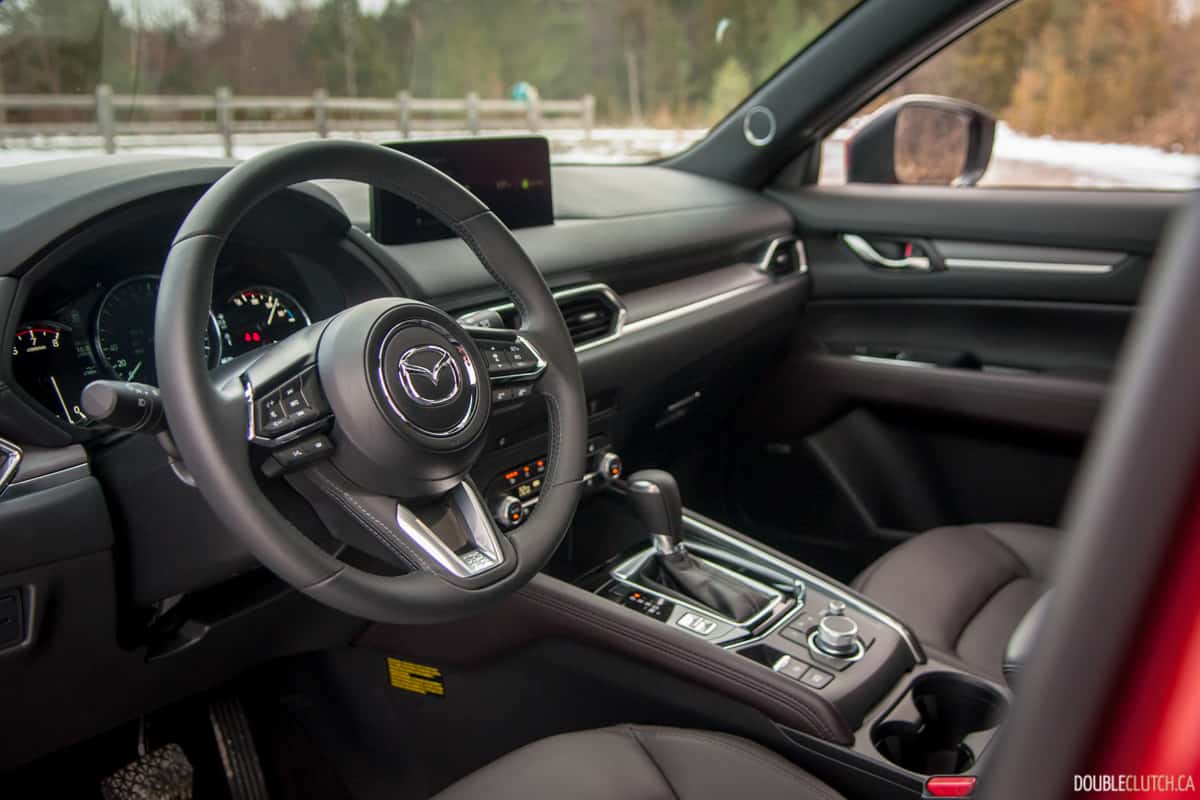 A 10.25-inch infotainment screen is standard on all models, and is nearly two inches larger than what is available on the CX-30. Thankfully, Android Auto and Apple CarPlay are standard so drivers can avoid using Mazda's interface as much as possible. This remains one of Mazda's biggest weaknesses, but a 10-speaker Bose sound system helps alleviate the pain. Buttons and switches are easily within reach for the heated steering wheel and the heated and ventilated seats. As competitors are moving towards digital instrument clusters, the analog setup found here remains crisp and clear.
Buyers looking for more rear legroom would be wise to choose the CX-5 as it provides several more inches than the CX-30. Cargo room behind the rear seats is a healthy 875 litres versus 572 litres for the CX-30.  With these numbers alone, the smart choice for those with kids or pets would be the larger model.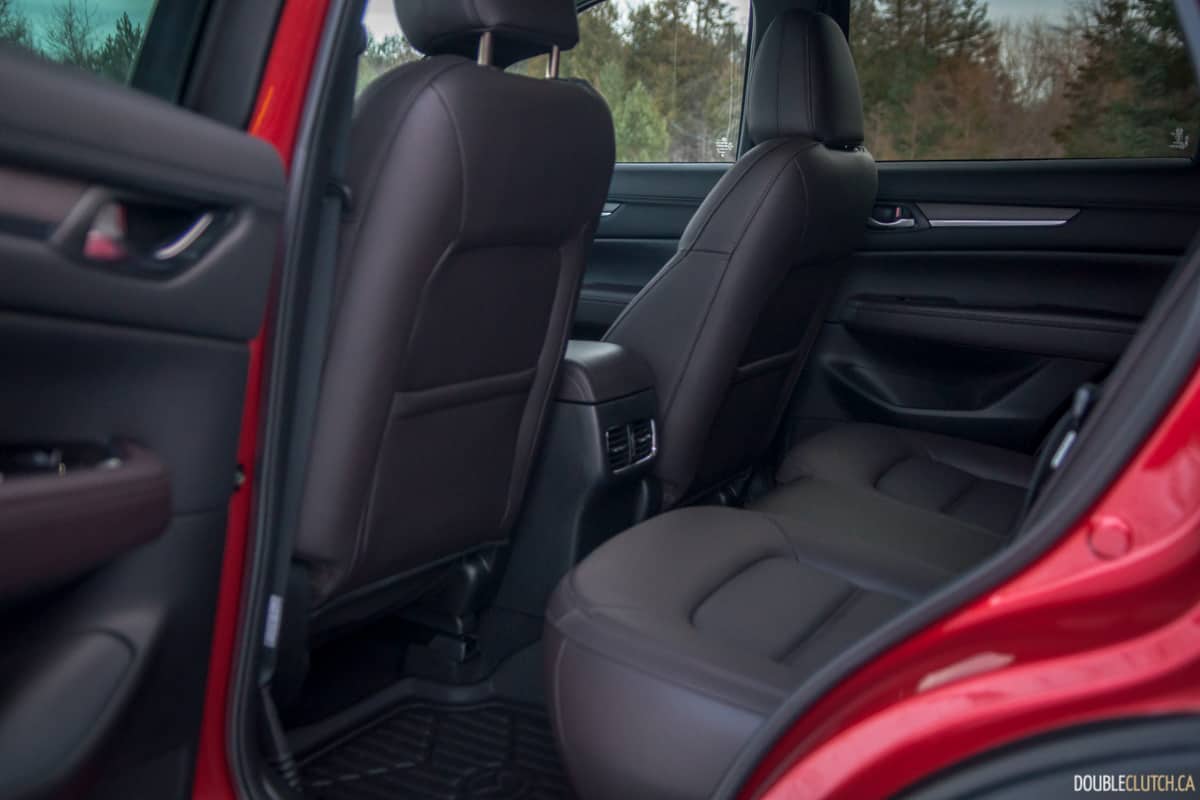 The CX-5's larger wheelbase provides a smooth ride. Standard G-Vectoring Control Plus and better than average steering inspire a level of confidence normally absent in this segment. Those looking for some fun behind the wheel would not be out of place opting for the CX-5, with excellent response and genuine enthusiasm behind the wheel for a crossover.
The base powerplant available on the CX-5 is a SKYACTIV-G 2.5-liter inline four-cylinder that produces 187 horsepower and 186 lb-ft of torque. Consumers wanting the more powerful engine will need to open their wallets for the pricier Sport Design or Signature trim levels. The 2.5-liter turbocharged four pumps out 227 horsepower and 310 lb-ft. of torque when filled up with 87 octane fuel. Top up with premium and you are treated to 256 horsepower and 320 lb-ft of torque.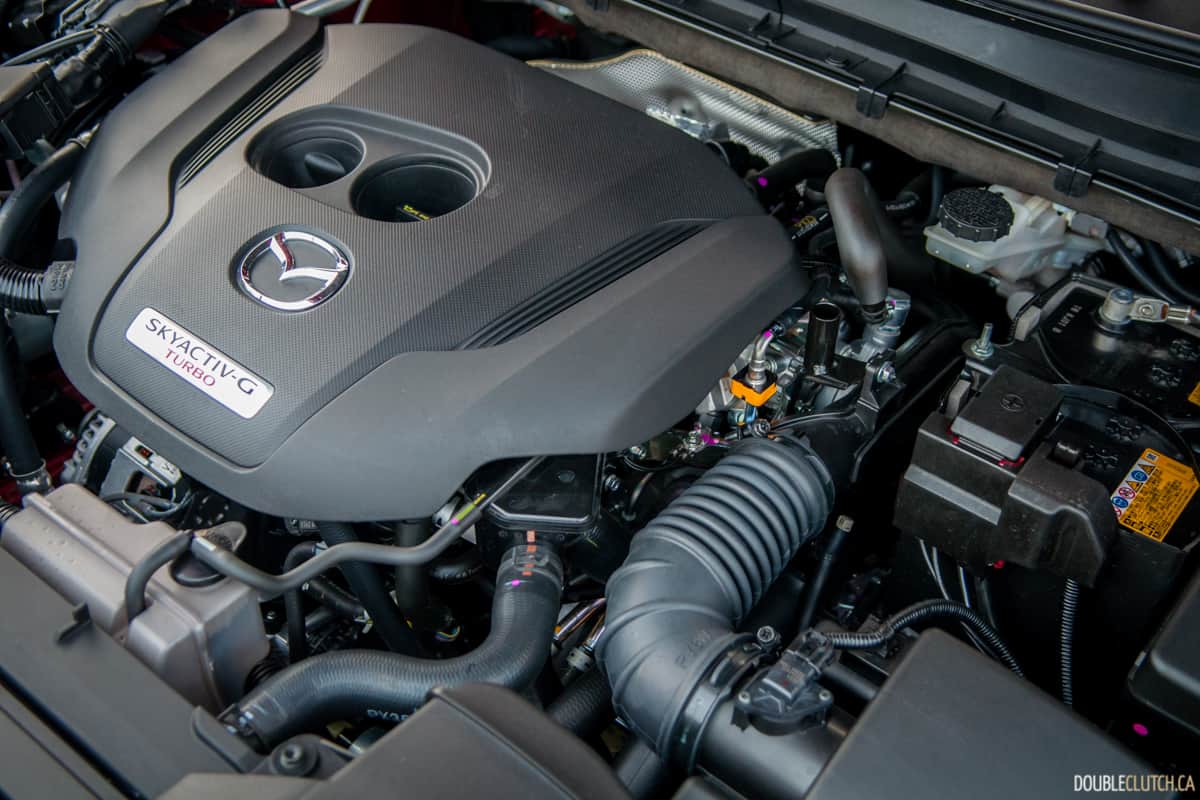 Power is smooth and linear across the board. The six-speed automatic transmission does an adequate job when matched with the i-ACTIV AWD system, but it would be nice to see an eight or nine-speed unit to keep up with the rest of the segment. We observed fuel efficiency of 10.6L/100km in mixed city and highway driving. Mazda rates the CX-5 at 10.8L/100km in the city and 8.7L/100km on the highway, for a combined 9.8L/100km.
The 2022 CX-5 GX starts at $32,281, while our Signature trim starts at $45,431. There are several trim levels in between based on your budget. This is significantly more than the CX-30 and in line with larger competition in the Hyundai Tucson, Toyota RAV4 and Honda CR-V, each with its own strengths and weaknesses. The CX-5 does excel in styling and driver engagement though, both areas where its rivals simmer in their own beige-ness.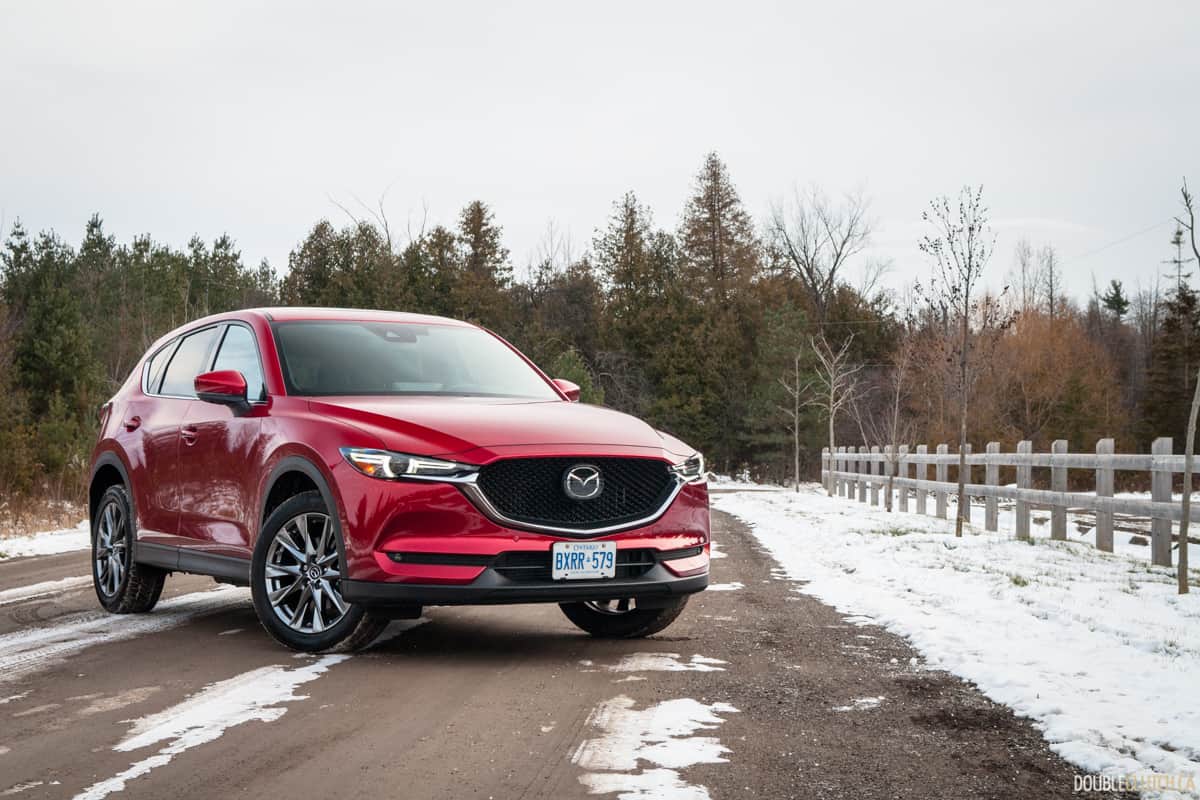 While consumers will typically cross-shop the 2022 Mazda CX-5 Signature with the aforementioned mainstream rivals, it does have the chops to go up against premium offerings like the BMW X2 and Mercedes-Benz GLA 250. The powerful engine, slick exterior and high quality interior elevate it to a premium level, if you can forego the mainstream badge on the hood.