In the automotive world, there are certain letters that instantly excites. There is the letter M, the letter S, the letters GT or RS, but to me personally, nothing even remotely comes close to the letter R. Honda's Type R specifically. It is a revered badge that is often imitated and never duplicated – not convinced? Just count the number of fake Type R products at every store that sells aftermarket tuner products. It's no surprise that, when I received the call that the new 2023 Honda Civic Type R has hit the press fleet, I dropped everything I was doing and ran to grab the key for an excitement-filled week.
At this point, those reading about this new Civic Type R really should need no introduction – the Championship White paint job, the red Honda badges, the oversized spoiler instantly grab the attention of anyone who grew up admiring the Japanese Domestic Market (JDM) car culture, and those new to the scene will appreciate the sporty look especially given its wide fender flares and triple exhaust outlets.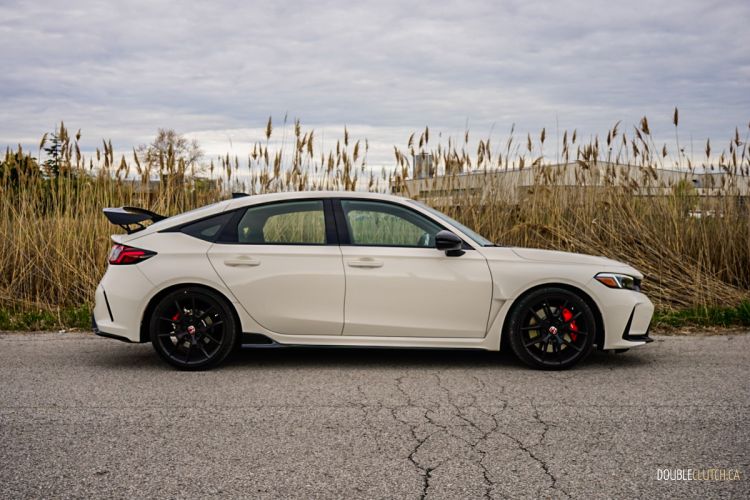 When compared to previous FK8-generation Civic Type R which drew criticism for its wacky looks and the many non-functional air vents, this new FL5 model looks much more coherent and attractive and garnered rave attention throughout the week. We applaud the use of the smaller-diameter 19-inch wheels to tone down its wildness, as well as providing enhanced comfort and durability from its meatier tires.
The 2.0-litre turbocharged inline-four K20C1 engine is carried over from the last generation, but thanks to a new turbocharger, increased intake ability, and a more efficient exhaust system, the 2023 Civic Type R now generates 315-horsepower at 6,500 RPM, and 310 lb-ft. of torque that arrives as early as 2,600 RPM. Power delivery is a good mix of smoothness and ferocity – it's calm and subdued when you ease into the throttle, but you start to feel the rush as you keep up the pressure with your right foot and there is no letting up until you are past most speed limits in the city.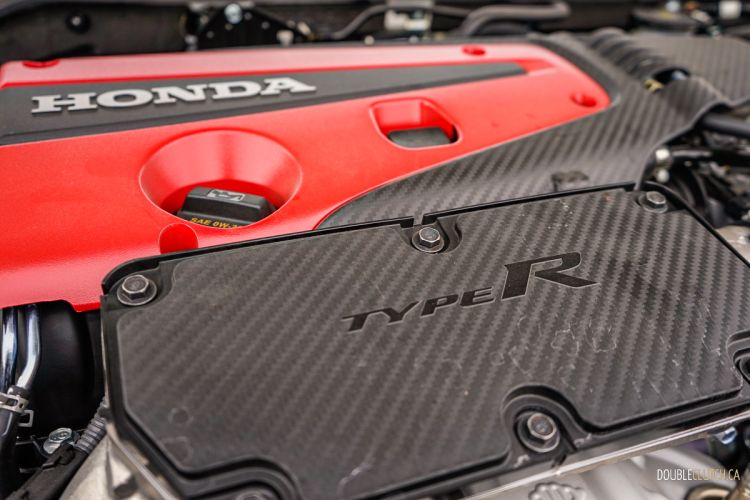 The six-speed manual transmission is the only choice for the Civic Type R and it is a gem. Anyone who has used a Honda shifter will instantly recognize the crisp feel and it is one of the easiest manual gearboxes to drive. The clutch take-up has a wide grabbing point and it is virtually impossible to stall the vehicle unless you make a severe mistake. There are also modern convenience features such as hill-hold and auto rev-matching to make the whole experience effortless and truly added to the joy of driving. Yes, we hear you, traditionalists, but just give it a try and you will appreciate its lightning fast responses and laser precision of holding the engine at the exact revolution for a seamless shift every time.
Handling on the Honda Civic Type R has always been a strong suit regardless of generation, and this FL5 Civic Type R has once again raised the bar. It corners with such poise and stability that we almost found cornering to be boring; there simply is no understeer no matter how hard you throw it into a corner, and the excellent downshift response and Brembo brakes mean you will never find yourself too out of control even if you enter too hot. Another marked improvement comes in the Michelin Pilot Sport 4S summer tires that are wider and more suitable for enthusiast driving.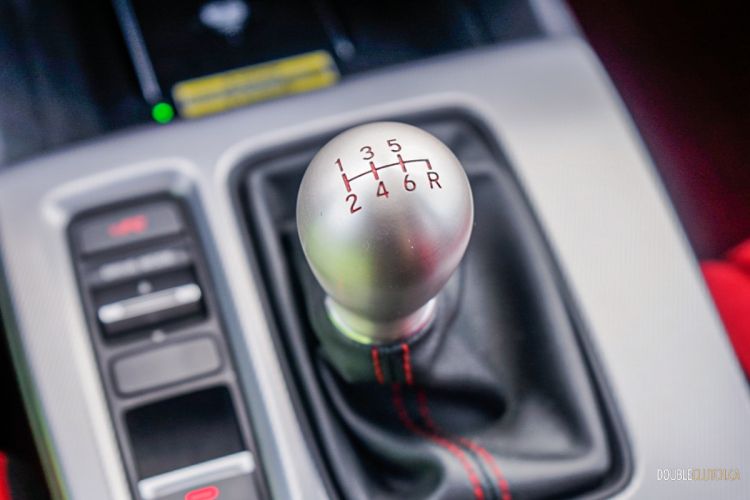 Steering is excellent in both feel and accuracy which is not a vast departure from the last generation. The more noticeable difference is in the stronger body – you can feel the extra rigidity in the chassis if you are somewhat familiar with how the outgoing model drives, and the lower noise, vibration, and harshness as a result of this improvement is easily felt also.
The drawback here is a decrease in ride quality, which is saying a lot as the Civic Type R has always never had the reputation for being a comfortable tourer. This generation seems to have taken another step back as we noticed a teeth-chattering ride quality on regular city streets, and in the hardest +R driving mode, the pogoing effect is so unbearable it put a strain in our back and shoulders after about 15 minutes. Fortunately, for the first time ever, the new Civic Type R comes with an Individual driving mode that allows you to tailor each attribute and you can be rest assured we had those adaptive dampers set to the most compliant setting for the rest of the week.
Fuel economy is rated at 10.8L/100km in the city and 8.3L/100km on the highway for a combined average of 9.7L/100km. Our observed figure over mixed commute came in slightly higher at 10.4L/100km and we have our own self control to blame. Regardless, it is an admirable figure given the amount of fun it offers and even though Honda recommends premium grade gasoline, regular fuel can be accepted which was quite a surprise to us. Fuel tank size is a paltry 47 litres which equates to frequent stops at the station.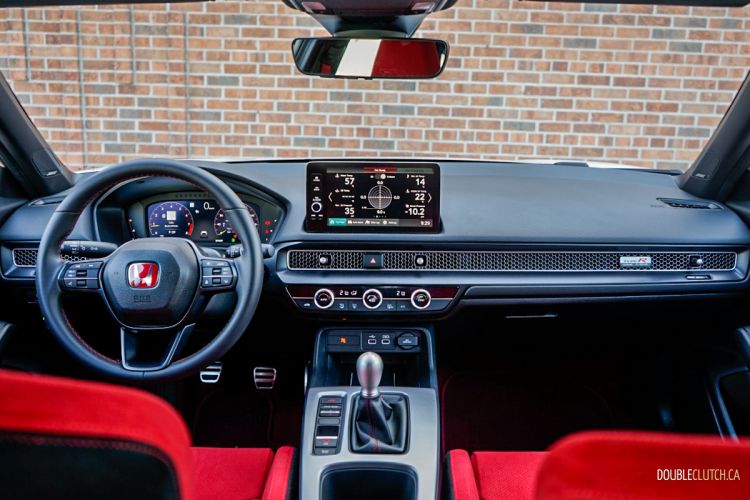 Interior layout and quality are improved tremendously over the previous model. Hard plastics are mostly eliminated and the cabin now looks just as upscale as the segment leading Volkswagen Golf R and is leaps and bounds better than the one inside the Toyota GR Corolla. While its seating capacity remains at four as there is no seat belt between the two outboard seats in the rear, we loved great space offered for all passengers and the 696-litre cargo volume is second to none for a hot hatch. The newly designed front bucket seats are more accommodating for bigger drivers than the outgoing model, and we had many existing FK8 Civic Type R owners telling us how they wish they can have the red carpet that is found in the new model.
Infotainment is delivered using the nine-inch touchscreen atop of the dashboard with the biggest upgrade for enthusiasts coming in the form of an onboard LogR data logging software displaying real-time vehicle information and other useful driving data, negating the need to connect to a smartphone like we saw in the previous generation. Another significant area of improvement lies in the inclusion of some of the latest driver assistive technologies; for example, there is now blind spot detection and parking sensors all around which were not available in the last model.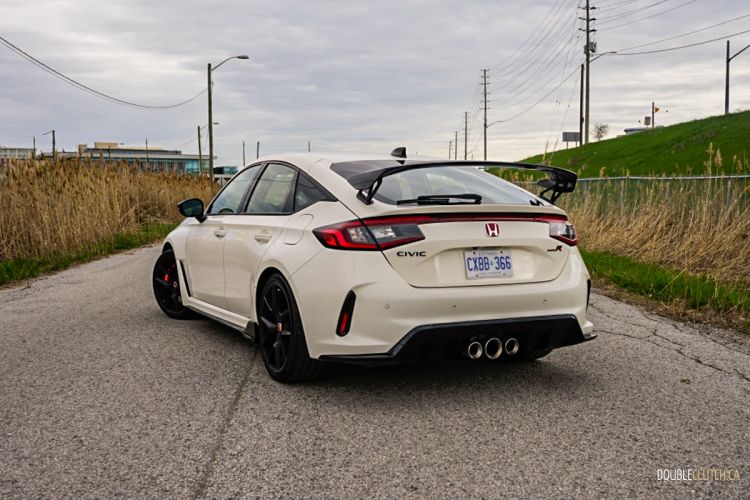 We noted that the infotainment system layout is quite easy to use, and standard Bose Centerpoint premium sound system is high quality of its class, however we encountered significant latency in the system navigation and a difficulty in connecting our smartphones with wireless Android Auto. We would give this one a pass and chalk it up to our test car being an early production model as we have never had such issues with other Honda Civics we have tested and trust that it will be addressed as more units come through the production line.
Speaking of production volume, the biggest point of contention whenever the 2023 Honda Civic Type R is mentioned is in its availability. Since Honda has moved production from the United Kingdom to Japan, there has been lots of rumors swirling to suggest that Honda will not be able to make as many Civic Type Rs as years past and that production volume will be very limited. If true, this scarcity would basically render its reasonable $50,050 MSRP useless and we sincerely hope that we can see more of them produced so they don't all end up going to collectors and parked inside heated garages.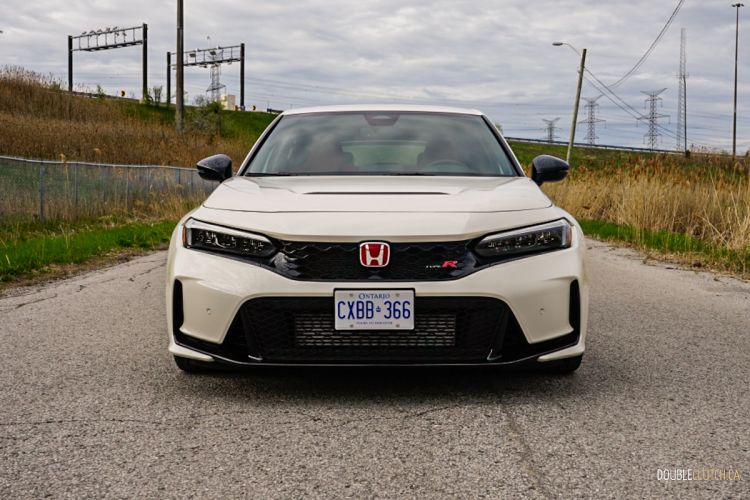 After a week with the 2023 Honda Civic Type R, I am once again reminded of how special the letter R is; not just to me, but to the many people whom we had casual conversations with throughout the week about this car, and how it reminded them of a simpler time when driving can be just that. Honda engineers have done the impossible in making the Civic Type R better in almost every way, and it is an instant classic.
See Also:
2023 Acura Integra A-Spec Elite