I will admit outright that I have always been a fan of the Ram 1500. It always had the rugged looks that appealed to me when compared to the Ford and General Motors counterparts that always appeared more cookie cutter. While GM's recent offerings have been more striking, the new Ram also includes a stunning interior and best in class ride comfort. The 2023 Ram 1500 Limited Elite tested here adds a little something that elevates it to another level.
The Ram 1500 hits all the buttons when it comes down to looks and design. It's rugged, aggressive and modern. While Ford and GM's offerings look like finessed boxes, Dodge comes to the table with curves and bulges in all the right places making for a truck that's actually stylish.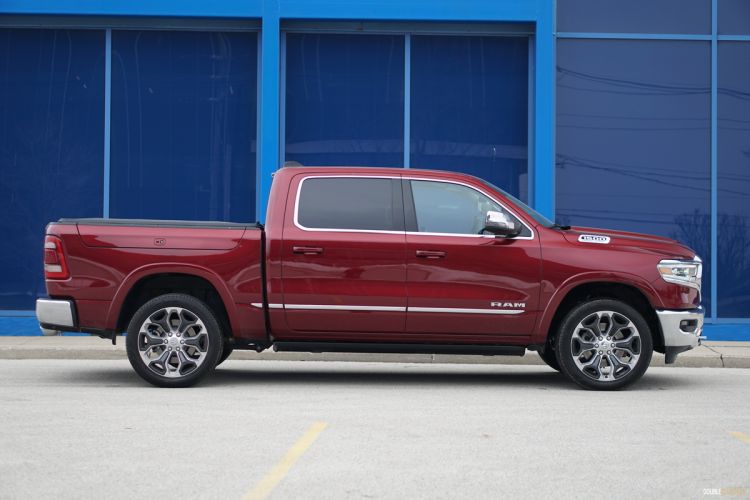 As a full-size pickup truck, the Ram 1500 provides a massive interior space and one of the most luxurious appointments in this hyper competitive segment; there is very little left that customers could ask for. On par for a big American pickup truck, larger individuals will have no space issues front or rear, and the rear seats even provide a recline function. Leg and shoulder space is extensive for both rows of seats. The Ram also offers features such as a panoramic sunroof plus both heated and ventilated seats.
The 2023 Ram 1500 Limited Elite plays well in the technology front. The latest generation of Stellantis' entertainment system, Uconnect 5 has updated speed, processing power and resolution. Uconnect has always been one of the best mainstream systems out there due to its ease of use and now it is better than ever. The Ram can save up to five profiles. The 12-inch infotainment screen is impressive in its size and attracts the attention of everyone that steps inside. Wireless Android Auto and Apple CarPlay are present and quickly connect once you sit inside.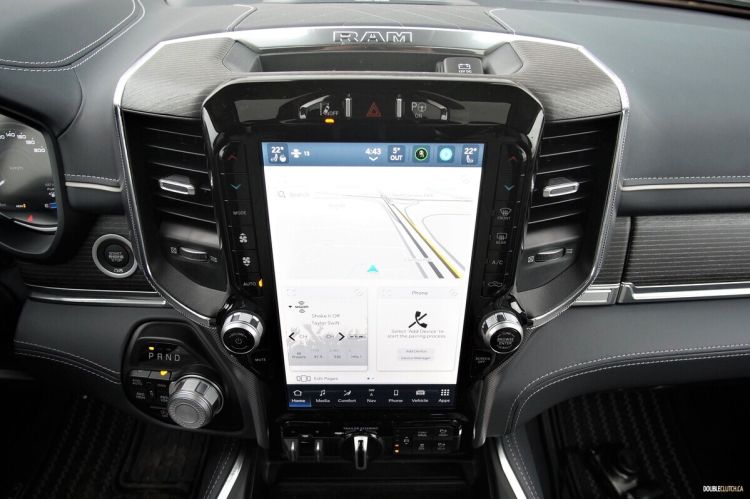 Upscale materials such as suede and quilted leather are found everywhere in our test vehicle. Add a splash of chrome to remind buyers that this is a good old American truck! The amount of assist features available to tow will satisfy most heavy-duty light truck users. There is a Trailer 360-degree Surround View Camera, Trailer Reverse Steering Control, Trailer Sway Control, Electronic Roll Mitigation and Hill Start Assist just to name a few. Gone are the days of needing someone to assist with getting your trailer hooked up.
All of these features would be enough for most, however our 2023 Ram Limited has also been outfitted with power side steps that come out when approaching the vehicle and retract once occupants are inside. With such a tall vehicle, this makes it extremely easy to get in and out no matter what size you are.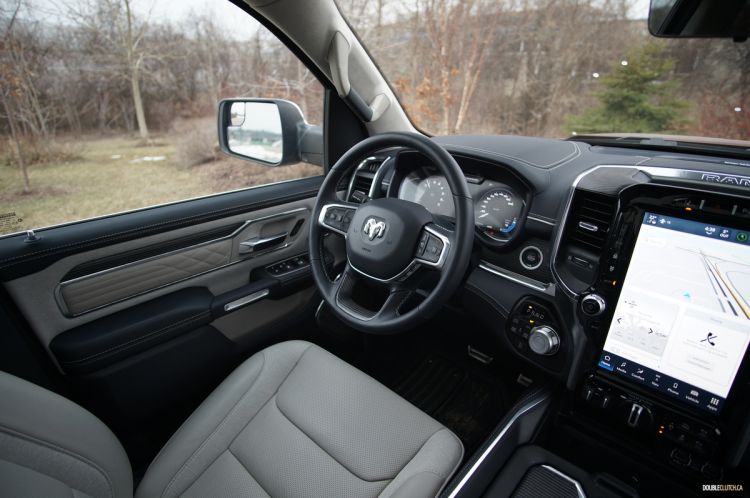 For all its looks, the 2023 Ram 1500 Limited Elite is a very user friendly driving partner. You want a split folding tailgate? You got it! Lockable bed cargo boxes? Sure, why not! You need to tow up to 11,500 pounds? Our tester has you covered! Need more towing capabilities? Opting for the extended cab over the crew cab tested here will increase towing capacity to 12,750 pounds.
While this setup is available as an option on most Ram models, our Limited trim includes the Active Level Four Corner Suspension, an air ride setup. This allows the Ram 1500 to elevate its ride and handling capabilities above the competition and ensure maximum comfort. The ride is smooth in and around town, without that body-on-frame jitteriness typically seen in a light truck.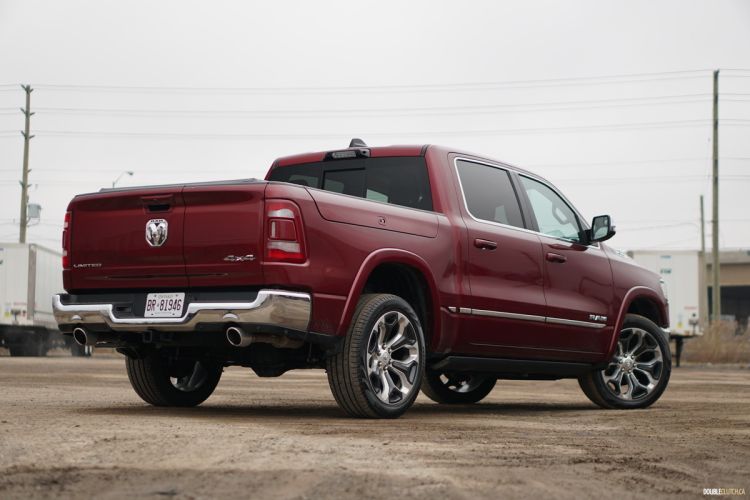 Our 2023 Dodge Ram 1500 Limited Elite is powered by a 5.7-liter HEMI V8 engine that produces 395 horsepower and 410 lb-ft of torque. The eTorque mild hybrid system replaces the alternator with a 48-volt battery powered belt driven motor generator. The benefit is an increase in fuel efficiency and performance. The engine is paired to an eight-speed automatic transmission and comes standard as a rear-driver, with four-wheel drive as an option found on our tester. This engine has punch and loves to move when the throttle is stomped on. It has the perfect growl and rumbles like a proper V8. Power is everywhere and easily accessible.
For those that find it hard to stomach the prices of fuel with a thirsty V8, buyers do have an option of a diesel six-cylinder. With the prices of diesel and negligible efficiency improvement in highway driving, we'd recommend the HEMI V8 every day of the week. Sadly, Ram does not offer a turbo four or electric option quite yet, though this will change in the future with an upcoming electrified model.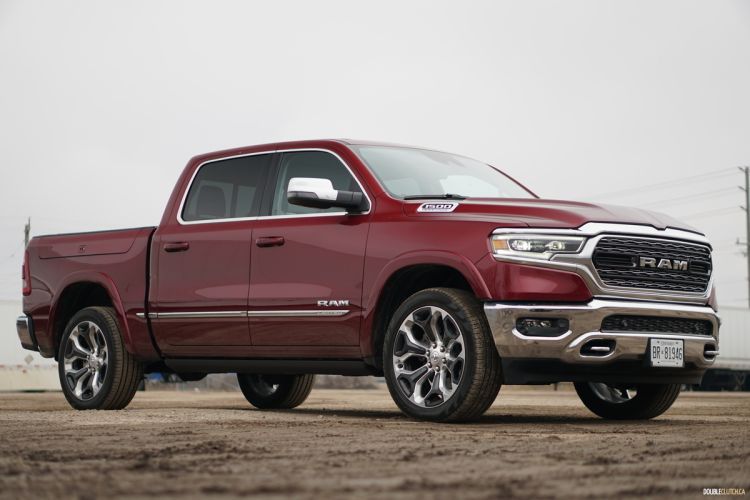 With the eTorque Mild Hybrid system in play, we managed some impressive fuel economy numbers. We achieved 11.8L/100km in an even mix of city and highway driving. Mixing more city driving into the commute made this jump to 15L/100km. Official ratings for this configuration are 13.5L/100km city and 10.5L/100km highway.
While the Ram 1500 starts at $52,740, our tester starts at an eye watering $86,340. Loaded up with a good range of options came out to just a bit over $104,000. As the most user friendly half-ton truck on the market, the 2023 Ram 1500 Limited Elite does so many things right. The ride is second to none, the interior is luxury-level, the exterior is stunning front to back and that HEMI V8 is a winner every way you look at it.
See Also:
2022 GMC Sierra Denali Ultimate