SAN DIEGO, CALIFORNIA – Several major competing manufacturers have brought forward their latest entries into the EV arena and all are fairly good in their own right. As the market marches towards electrification, now is the time for automakers to make their mark. Ford brought us the Mustang Mach-E and Volkswagen introduced the ID4. Hyundai decided to take their own sweet time before bringing the 2022 Hyundai IONIQ 5 to North America, but in doing so, they have been winning over consumers and journalists alike in other parts of the globe.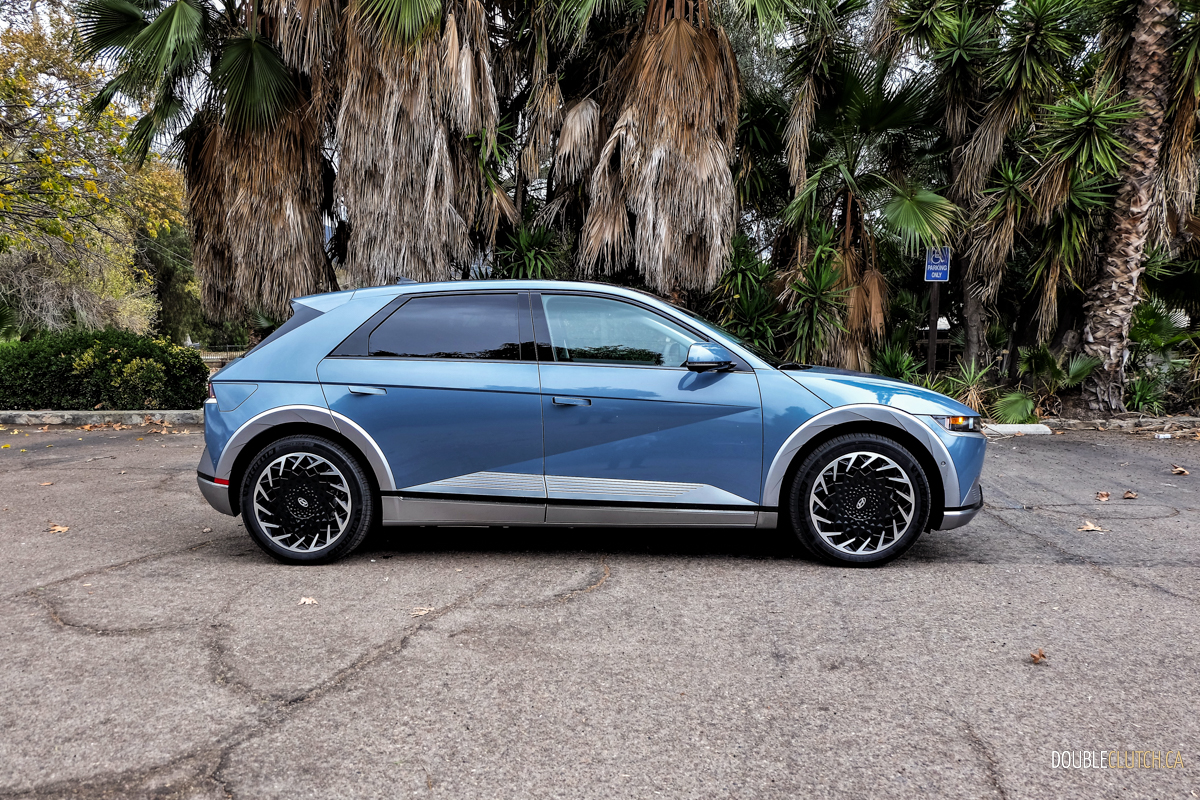 What most people fail to realize is that Hyundai stands as the second largest seller of EVs in Canada. This includes pure electric vehicles, electric hybrids and plug in hybrid models. They have used their knowhow to bring forward a new electric vehicle that has been designed inside and out with its focus on the driver and its passengers.
Hyundai invited us to San Diego, California for our first test drive and incidentally, we were able to test the 2022 IONIQ 5's ability to handle adverse weather similar to what Canadians may encounter. In doing so, we were able to identify a couple of flaws that would normally be overlooked in perfect weather conditions. Before delving into this, let's go through the many positives encountered behind the wheel.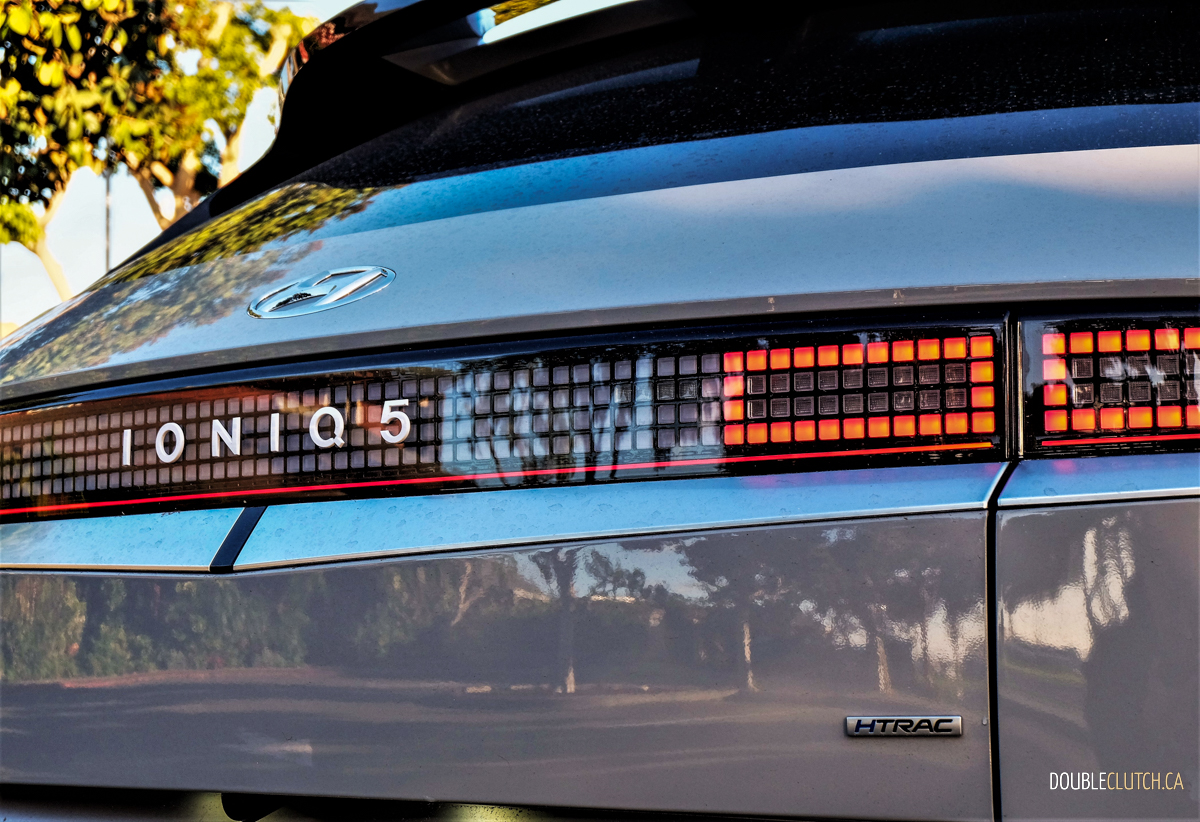 Hyundai's global e-GMP platform can be found under the IONIQ 5's skin and will be used as the stepping stone for future Hyundai EV products already in the pipeline. Based on our test drive, Hyundai has a great platform for the IONIQ brand to grow.
The number one aspect that will attract consumers to the IONIQ 5 is its exterior design.  Photographs fail to convey the actual size of this EV. While it looks like the size of a small hatchback, it actually has a longer wheelbase than the three-row Palisade. Whatever tricks the designers have used, they have succeeded with a design that is both retro and futuristic at the same time.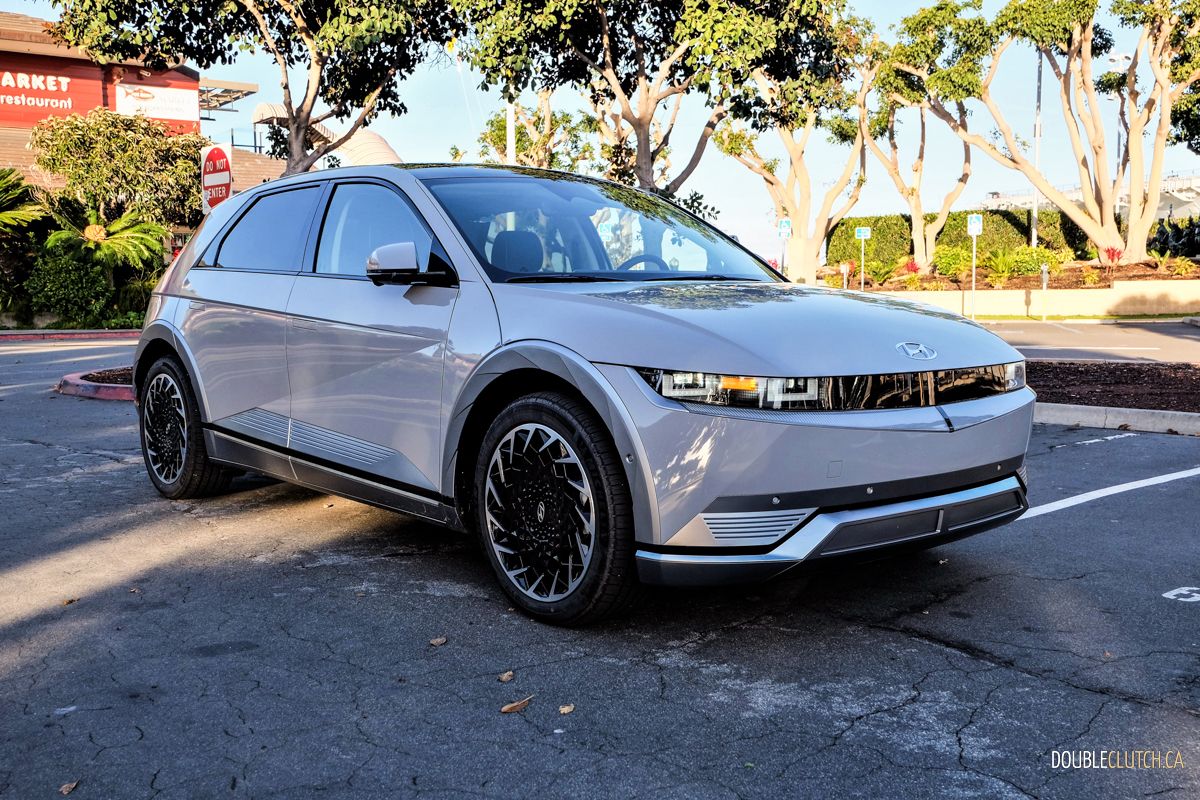 Parametric pixels can be found in both the headlights and taillights; this looks like nothing else on the market today. Parametric lines can be found along the sides for added effect. The IONIQ 5 uses a clamshell hood to retain an aerodynamic shape. Active air intakes up front create a clean look when closed and will open up automatically when cooling is required. Walk up with the keys in your pocket and the integrated door handles will pop out. Even the fractal 20 inch wheels built to improve aerodynamics on our tester look like nothing else. Entry level models will have to make do with a 19-inch wheel package.
Hyundai has used the term "Smart Living Room Concept" for this interior. to the electric architecture with the IONIQ 5, the center hump found on many combustion powered vehicles has been eradicated. With a centre console up front that can be slid back and forth, more space can be had if desired. What also slides back is the second row if more legroom is needed. At six-foot three, I sat perfectly comfortable behind my normal driving position with ample legroom to spare.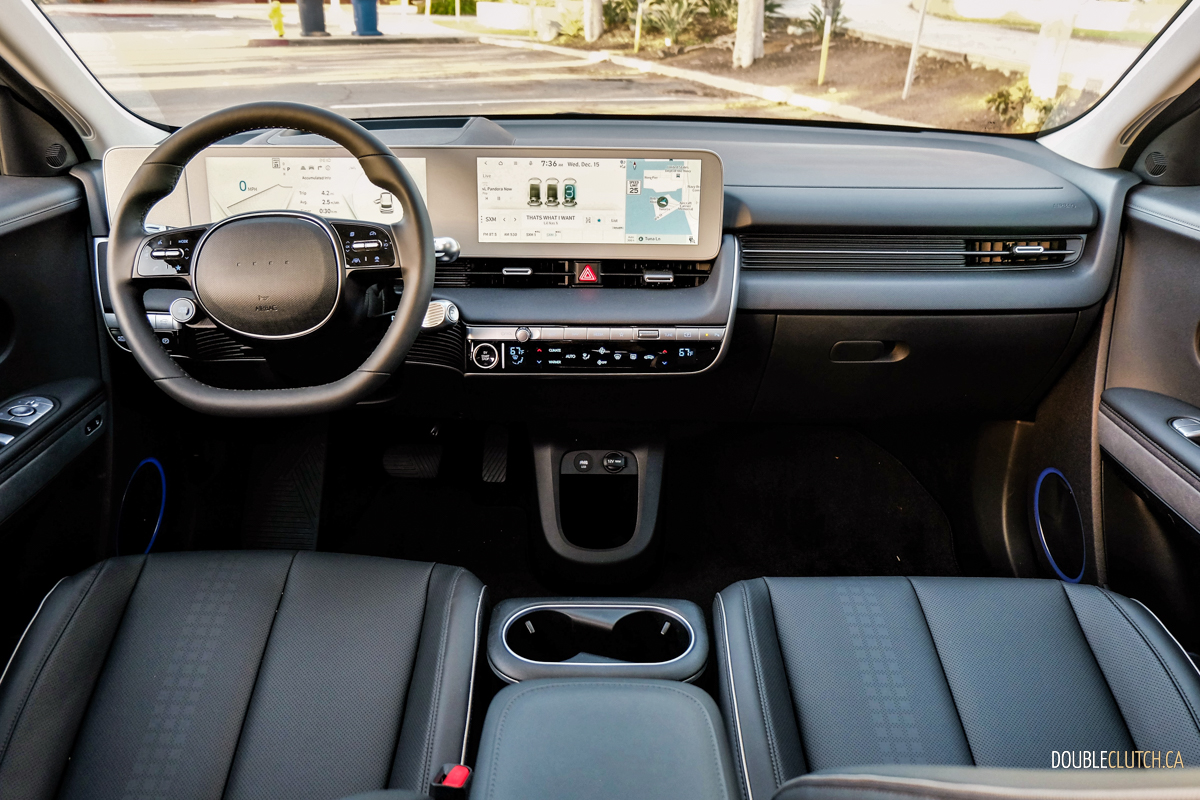 Sustainable materials have been used throughout the interior such as recyclable fiber, bean oil, components extracted from sugar cane and plastic bottles. Everything inside feels great to the touch and doesn't feel cheap or flimsy. You can tell that great thought was put into the overall design. The pixels on the exterior carry on in cabin details on the seats and door armrests.
One of the biggest highlights on the 2022 IONIQ 5 is its powertrain.  The long range (77.4 kWh) rear-drive version has an estimated range of 488 kilometers; choose all-wheel-drive and this drops down to 414 kilometers. Opt for the standard range (58 kWh) rear-drive model and expect an estimated range of 354km. Equipped for ultra fast charging and connected to a 250-kW charger, users can reach 80 percent in 18 minutes.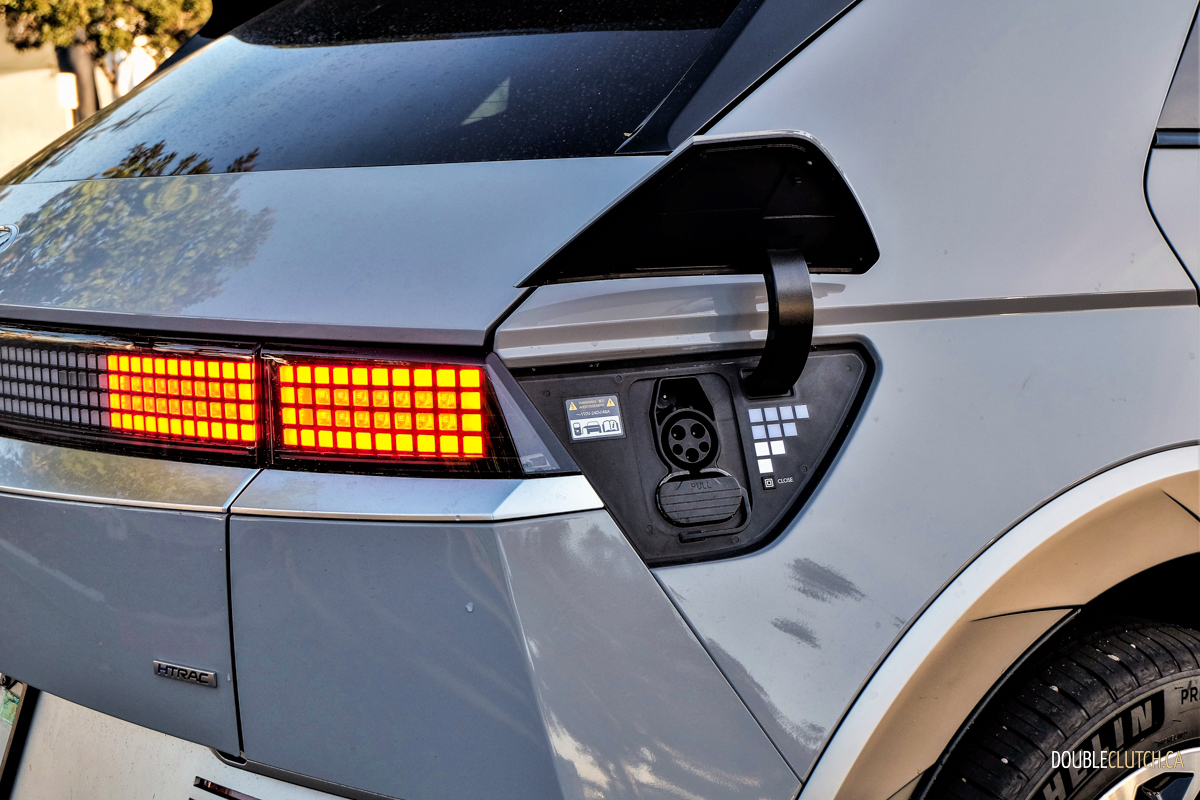 Also present is an onboard charger which Hyundai refers to as V2L (vehicle to load), that can charge up other items such a coffee maker, microwave, e-bike. Interesting tidbit, the IONIQ 5 can be charged using a DC fast charger at 350kWh. Currently, only the Porsche Taycan and Audi e-Tron are capable of this feat and do so at a much higher price point.
The 2022 IONIQ 5 comes properly equipped with so many features such as remote parking assist, ambient mood lighting, two 12.3-inch displays, available augmented heads-up display, over the air map updates, available Bose sound system, wireless charger, heated and ventilated front seats, and heated rear seats.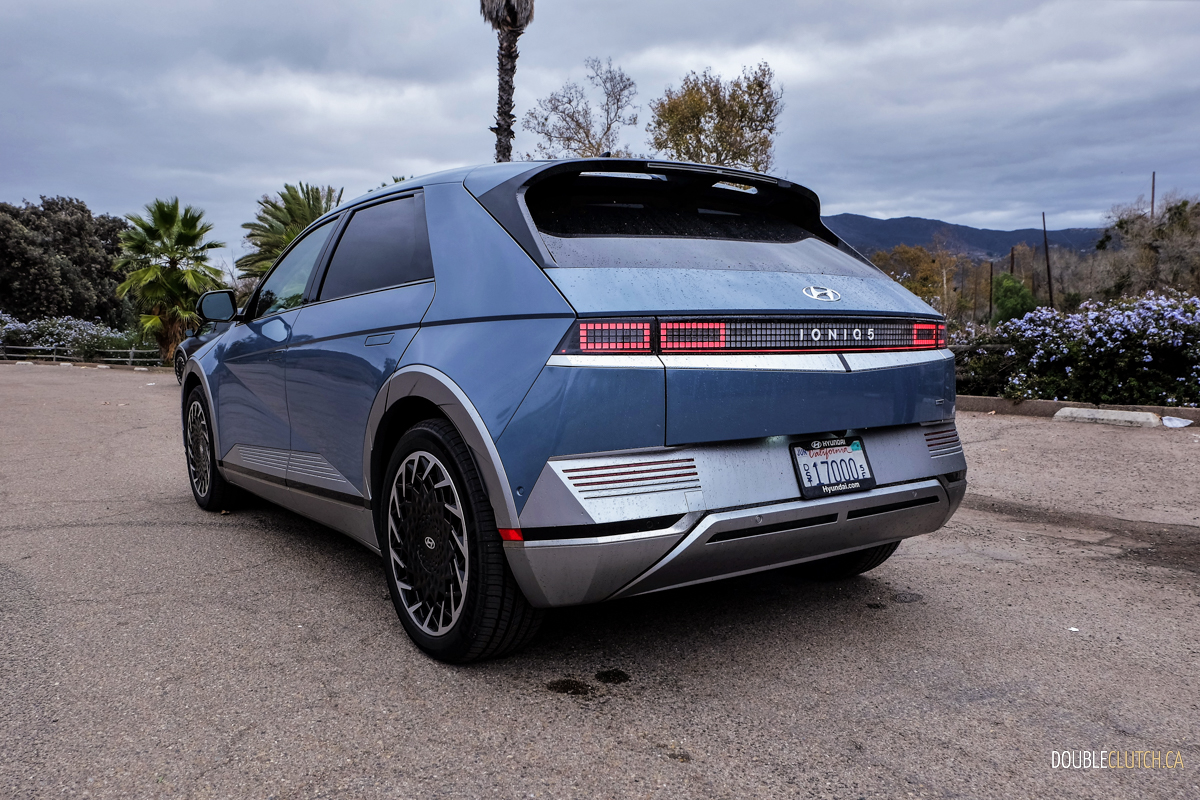 On the safety front, consumers get Hyundai SmartSense as standard fare, which includes lane keep assist, blind spot view monitor, highway driving assist and forward collision avoidance, just to name a few. Things like adaptive cruise control, collision warning and more are also on board.
Behind the wheel, the IONIQ 5 drives like a smaller vehicle; with the only giveaway to its size being the wide turning radius. Ride quality is composed and even with the 20-inch wheels, it soaks up bumps with ease and road noise is kept to a minimum. At highway speeds, the steering feels tight and provides good feedback. Throw the IONIQ 5 onto some twisty roads and you can have some fun tossing it around. With the battery pack at the bottom of the vehicle, MacPherson struts up front, a multi-link rear suspension and high performance dampers this car handles better than it should.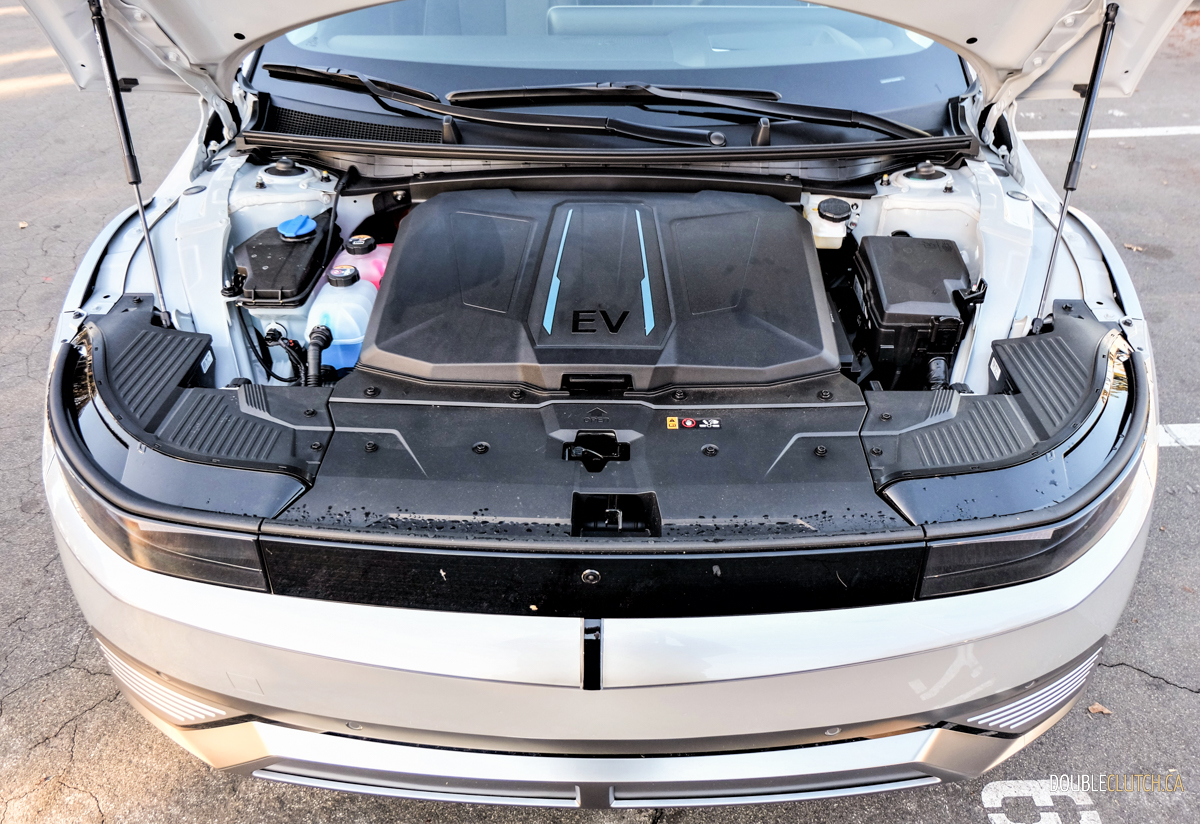 With unusually heavy rain during our test, the Michelin tires and all-wheel-drive system did its job amazingly well to keep us on the road. Acceleration and grip were never an issue during our short drive and with the largest battery and all-wheel-drive system, expect a 0-100km/h run in about 5.1 seconds.
Though we complained about the unusual weather, it allowed us to identify some issues with the IONIQ 5. With temperatures similar to those in Toronto in mid December, seat heaters needed to be used. In order to access them, drivers need to go into the infotainment system, find the sub menu for the seats and choose to heat from there. It requires taking your eyes off the road more than expected.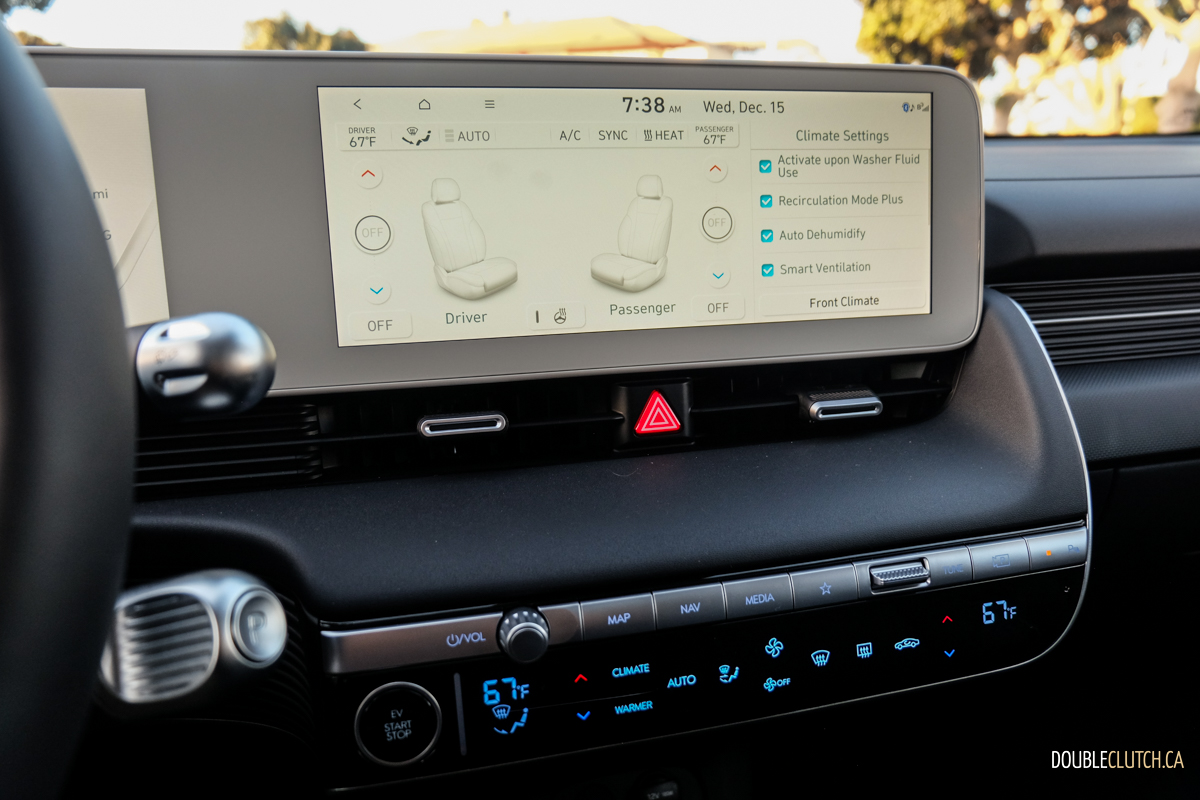 Our biggest concern had to do with the lack of a rear wiper blade.  Rain and dirt had accumulated back there and there is nothing to take it off. No matter how aerodynamic the IONIQ 5 is, our view was still blocked. Canadians know how much salt and dirt can build up on the rear glass during our winter months and this is a clear oversight that needs to be addressed.
Pricing for the 2022 Hyundai IONIQ 5 begins at $44,999 and it comes in four available packages depending on what you are willing to spend.  Our tester was the top level Preferred AWD Long Range with the Ultimate Package, which comes in at $59,999. Depending on your province, look for additional rebates on top of that provided by the federal government.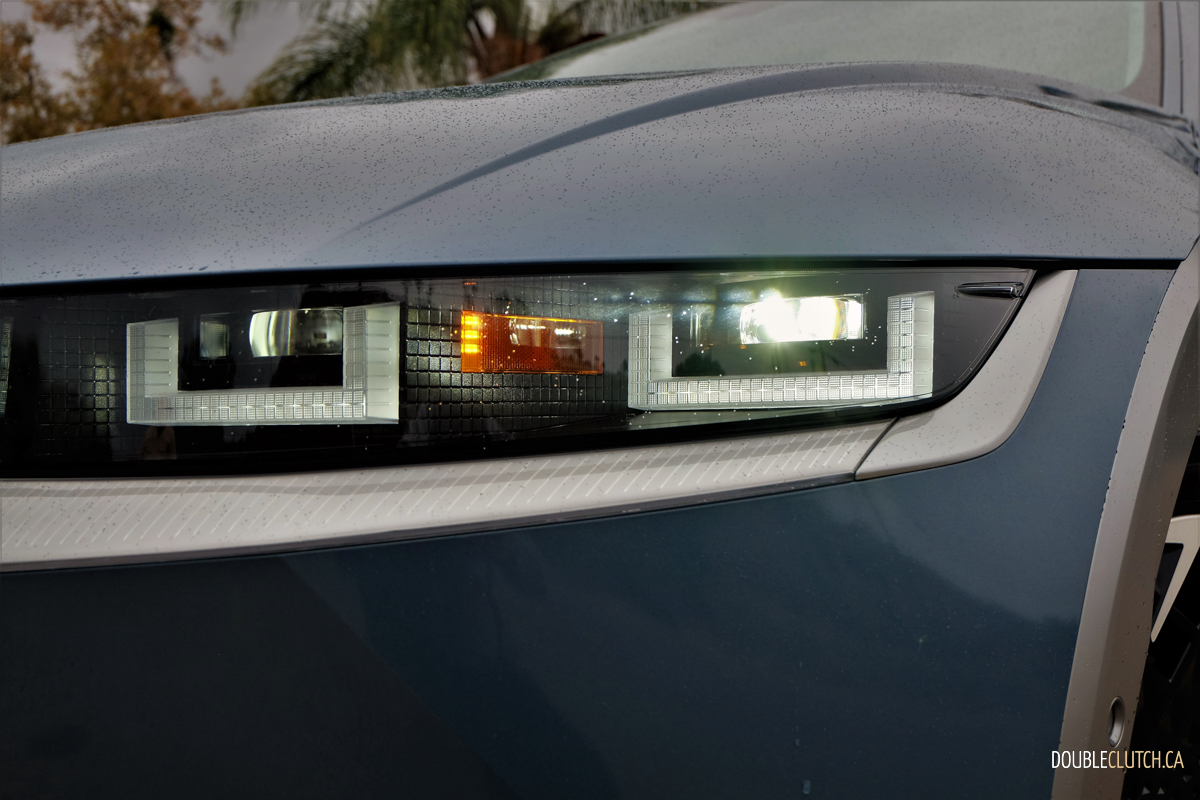 The EV segment has a winner on its hands with the 2022 Hyundai IONIQ 5. The level of technology and safety features will wow any buyer with ease of use. The EV range is just as good or if not better than most of the competition and it does so at a price point that is within range of most Canadian consumers. Finally, just look at it – the IONIQ 5 looks like nothing on the road and commands your attention without being pretentious.
See Also: