If you could put a pin on where the 2000s and the 2020s collide, said pin would be stuck firmly through the roof of the 2021 Kia Soul EV. Cast your mind back to 2010. We had to wait ages for new memes to be created, boxy cars were heralded as the next big thing for Generation Y and Kia's dancing hamsters were inviting us to take part in Party Rock over-the-counter culture.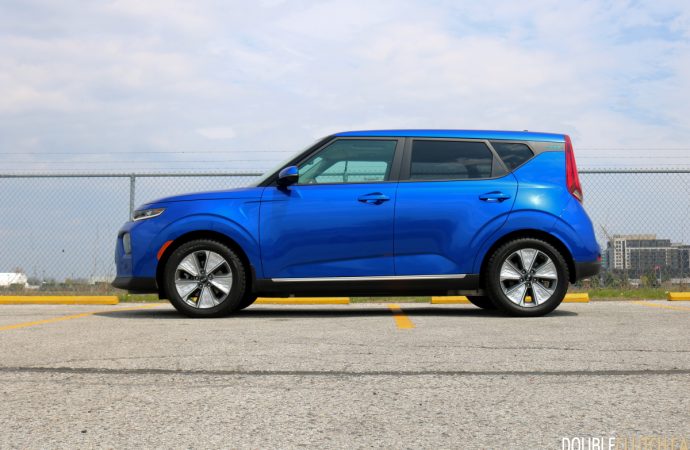 Oh baby, as long as we're part of a party, we're all hamsters perpetually stuck in the hopelessly aspirational pick-me red-versus-blue me-versus-you wheel of life. Fast forward a few years, and the naivety bubbling up from the crotch of the 2000s has all but fizzled out. The Nissan Cube and the entirety of the Scion brand let alone the xB have been impaled on the same pike the Honda Element died on in 2011. Standing alone through the current state of the automobile as saviour of the box cars is the Kia Soul, dancing hamsters of marketing creation and all.
Looking towards the end of the 2020s, it seems as if the internal combustion engine is doomed. With aggressive emissions legislation and the climate crisis weighing heavily on the world's head, electric cars appear to be the path to a cleaner, greener future. How apt of Kia then, to throw a state-of-the-art electric powertrain into their most upright vehicle.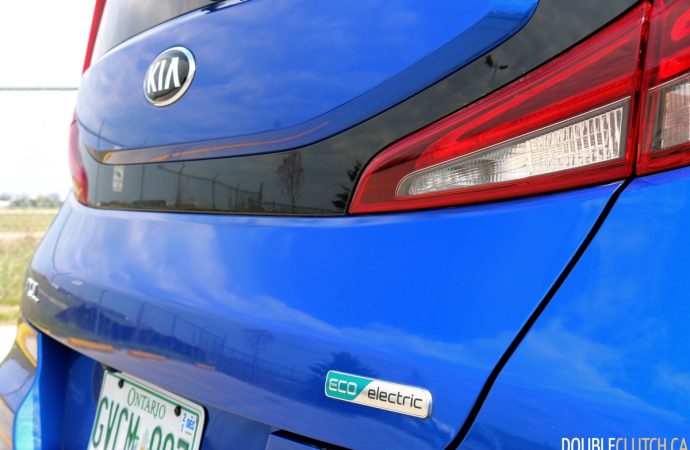 It's hard to deny how much sense an electric car makes for everyday driving. With perks such as closer parking to stores and single-occupant HOV lane access, EVs really make sense for the realities of everyday driving. Plus, with plug sockets basically everywhere, nobody really needs a combustion-powered car to use every day. Even you, enthusiast reader who scoffs at the idea of not needing to burn dinosaur juice on a daily basis.
Sit down, commuting isn't driving. You wake up at an ungodly hour to brush your teeth, gulp down a crappy fast-food coffee, spend an average of 24 minutes flying down the road like a zombie just to work a job you may or may not even like for at least eight hours a day to simply afford to exist in this world. There's no thrill of internal combustion there. As such, the Kia Soul EV serves as a bridge from the optimistic innocence of youth and the realistic lifestyle shifts forecast for the next few years. And you know what? It does a damn good job of it.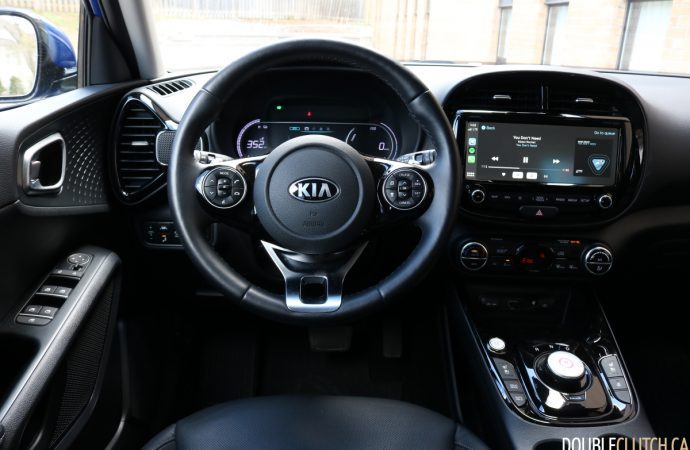 On the inside, the Soul EV's low-buck underpinnings are fairly obvious. Plastics are fair, although not as tightly-grained or soft as in most $50,000 cars. The red LCD climate control display looks straight off of your dad's alarm clock, but everything else is reasonably high-tech. The infotainment system is crisp and responsive with a 10.25-inch touchscreen and both Apple CarPlay and Android Auto functionality.
While the digital gauge cluster isn't as configurable as the latest stuff, the large print range meter and digital speedometer give off a quirky air of cassette futurism. As for other toys, the Soul EV Limited comes with heated and ventilated front seats, heated rear seats, a heated steering wheel and a Harman/Kardon premium audio system that doesn't have a centre channel but still offers decent staging and sound quality that's a cut above most premium stereos in the mainstream EV sector.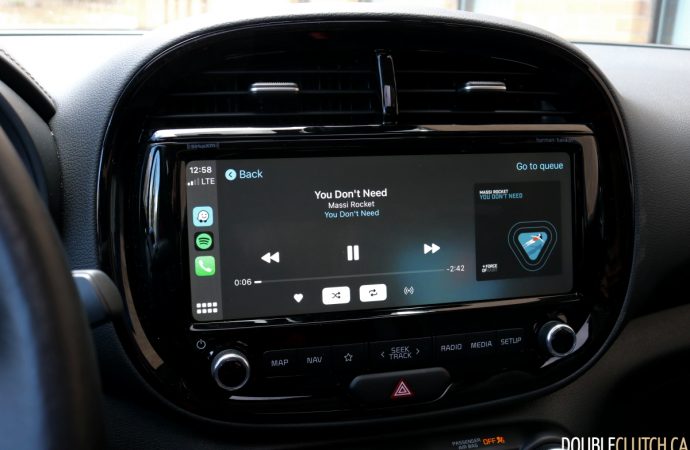 A big highlight of the interior is the incredibly advanced ambient lighting. When the sun goes down, the speaker bezels and door trims pulsate and flow through any of several user-selected colourways to the beat of whatever music's playing. In these unprecedented times, it serves as a warm reminder of the obnoxious release of clubbing. Or maybe it simply satisfies the primal urge to sit and look at pretty colours. Either way, it's both visually loud and very enjoyable.
Power for the Kia Soul EV obviously comes from electricity, although the level of power depends entirely on trim level. The basic Premium model comes with a range of 248 kilometres, 134 horsepower and 291 lb.-ft. of torque. That's probably fine, but you want more than just fine. That's why the Limited model comes with a bigger battery that packs an official range of 383 kilometres, along with a bigger motor that's good for the same 291 lb.-ft. of torque but a delightful 201 horsepower. Now we're talking.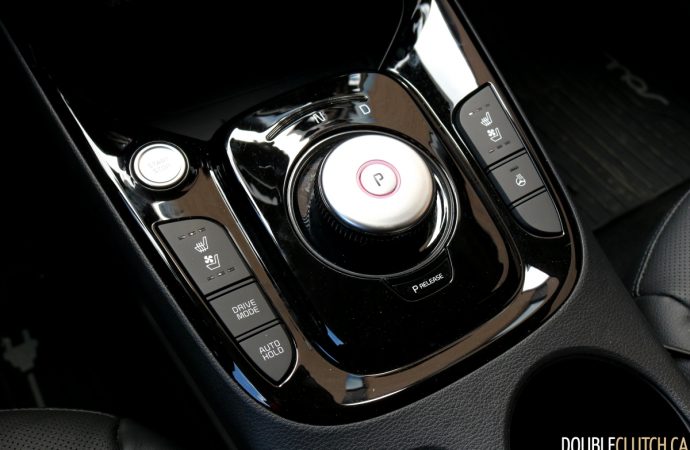 Mash the accelerator from any sedate speed, and the Soul EV Limited's traction control light will do its best impression of the Glastonbury main stage. Passing power on the highway doesn't encourage excessive speed, but it is absolutely instantaneous in EV tradition. With no gearbox to downshift or turbocharger to spool up, all the torque is quite simply right there. No waiting. Also nice is the mechanical whirr from the electric motor once up to speed, it truly gives off spaceship hyperdrive welcome-to-the-future vibes.
Overall efficiency is pretty good too. We saw 358 kilometres of range and averaged 22.1 kwh/100km, perfectly respectable figures considering our testing period contained a lot of highway driving and few opportunities for really laying into the regenerative braking. Speaking of braking, while the Soul EV does offer three different levels of regenerative braking, it doesn't offer a true one-pedal driving mode. While most consumers used to gasoline-powered cars likely won't mind, those who've driven a bunch of EVs would like to see that feature added.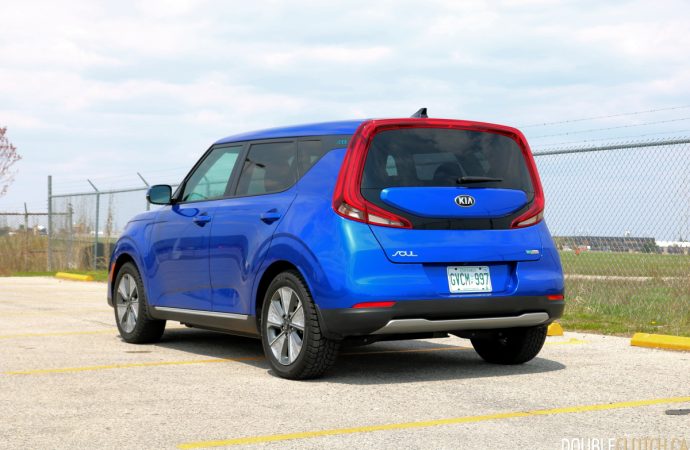 In regards to going around corners, the Kia Soul EV doesn't do anything hugely out of the ordinary. Turning performance can feel a bit tippy simply due to vehicle height, but that's expected. What may not be so expected is how lively the steering is under power. With all that torque on tap, it's easy to get the front axle to go light, resulting in a touch of torque steer and a huge feeling of dartiness that can really keep drivers on their toes.
Overall, the 2021 Kia Soul EV combines impressive range, a fun form factor and incredible livability to cement its status as one of the best affordable EVs on the market. Key rivals include the Kia Niro EV, Nissan Leaf and Hyundai Kona Electric, and they're all extremely competent daily drivers. However, the Soul's practicality and fun form factor may just be the thing to put it in first place for many affordable EV consumers.
See Also: