I've been itching to get my hands on the new Prius all year. I've driven all four previous generations, and while extremely fuel-efficient, they left a lot to be desired. The fifth-generation 2024 Toyota Prius Prime XSE could've been more of the same, but with electrified vehicles gaining popularity, Toyota needed to stand out and keep customers interested in its hybrids. The result is eye-popping.
When I reviewed the previous-generation Prius two years ago, I knew saving money at the pump would be a given, and that handling and power were afterthoughts. It wasn't much of a looker, either, but when Toyota revealed the fifth-generation Prius last year, I couldn't contain my excitement. It promised to blend everything I liked about the old Prius, but now in a good-looking package. So naturally, my expectations for the newest Prius were high.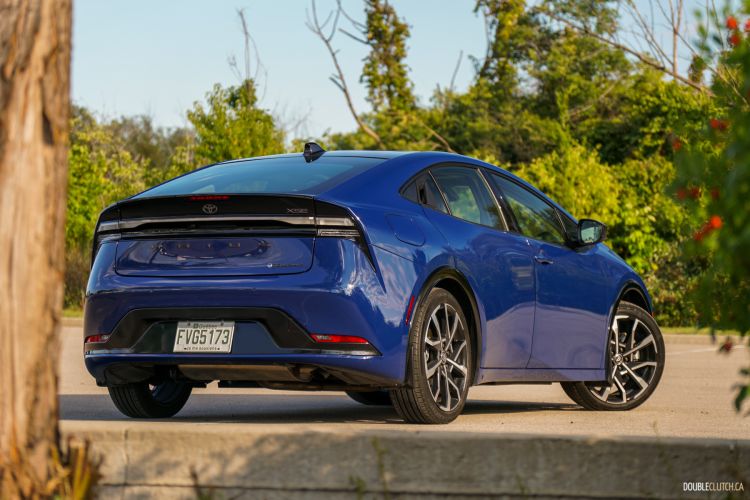 No longer an oddly shaped mismatch of various design elements, the 2024 Prius Prime is quite the looker. Front to back, Toyota did everything right. Starting from scratch certainly helped, mixing sportiness, practicality, and aerodynamics — it boasts a drag coefficient of 0.27. The front design looks futuristic, the side profile is sleek, and the rear end is elegant. That being said, Toyota's focus on form-over-function does result in slightly less rear-seat headroom and cargo capacity.
Other people notice, too. Several previous-generation Prius drivers couldn't help but stare when I pulled up alongside them. If their longing looks are any indication, Toyota definitely did something right.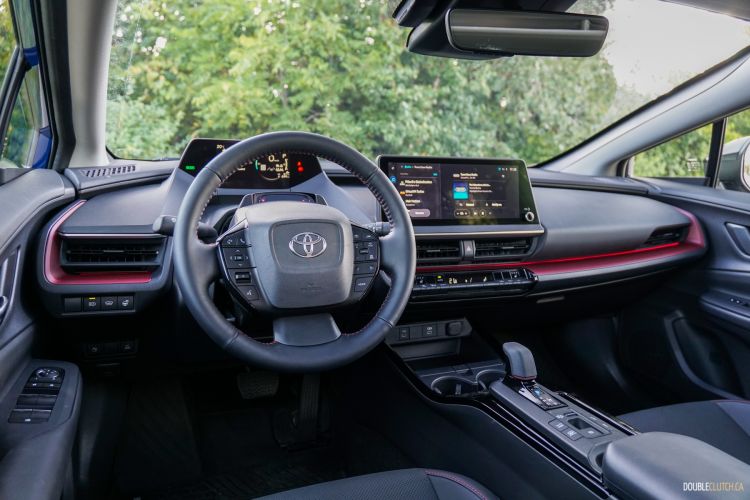 Inside, the Prius is typical Toyota. Everything is tightly put-together, material quality is good, and it looks more conventional than before. However, I did encounter a couple of issues — one could be a dealbreaker, and the other a minor annoyance at best. Previous Prius models had the instrument cluster in the centre of the dash, but for the newest model, Toyota placed the digital cluster in front of the driver. This is always where it should be, but unfortunately, it's a bit too far away. I'm just over six feet tall and had to adjust the steering wheel to the point where it was practically in my lap, just to clearly see the display. I got used to it, but taller customers should be mindful of this.
As well, while cruising on the highway, I received multiple warnings that the Prius' driver attention assist — which monitors whether your eyes are on the road — couldn't detect my face if I kept my hand at the 12 o'clock position. Nine-and-three it is!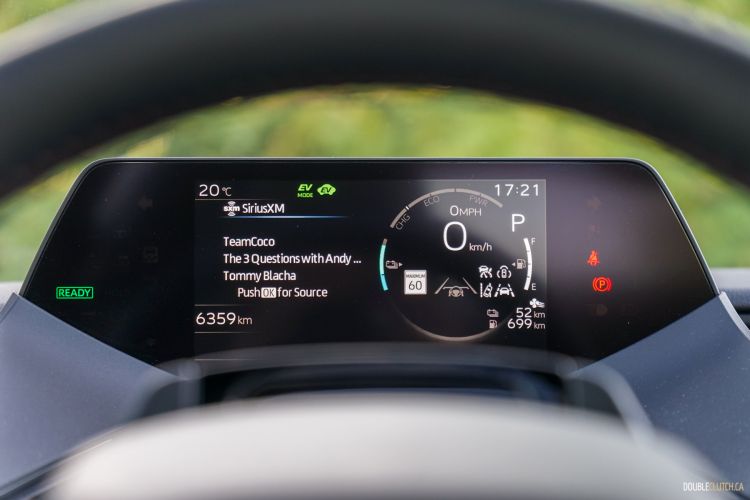 To go along with its good looks, Toyota gave the fifth-generation Prius more power, too. The standard version does well with 196 horsepower, but the Prime pumps out 220. These are a significant increase over the outgoing car, and makes for a more satisfying drive. It's no longer lethargic off the line, and with ample passing power on the highway, the Prius is a great short- and long-distance commuter. Toyota worked on the Prius Prime's handling and road manners, too. Steering is significantly improved, even coming across as sporty. And true to its predecessors, the Prius' ride quality is still comfortable and the interior still quiet.
The most important aspect to any Prius is fuel economy, and the 2024 model delivers in spades. Toyota rates it as 4.7 L/100 km in the city, 5.0 on the highway, and 4.9 combined. The Prime's plug-in ability also adds to its desirability as a commuter; as good as the standard hybrid powertrain is, the Prius Prime's electric-only range is an impressive 72 kilometres. With the ability to plug in and charge at work, I commuted purely on EV power. It was only on the weekend, where I covered over 200 kilometres, did I use a touch of gas. All said and done, I averaged an impressive 2.8 L/100 km in mostly city driving, and even having fun in sport mode.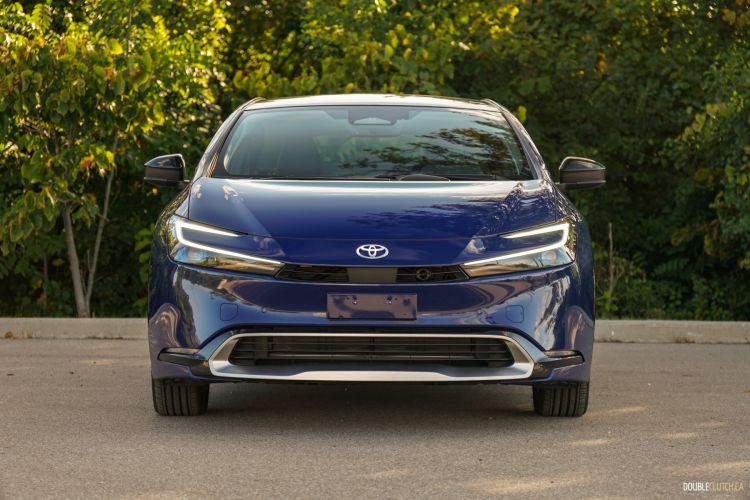 At $50,764 as-tested, I wouldn't consider the Prius Prime XSE as the value pick of the bunch. That title goes to the base SE trim, starting at $42,264.50. Our tester had no options or packages available, and don't forget to take into account any federal or provincial EV rebates you may be eligible for, depending on where you live.
There's no doubt in my mind that the fifth-generation Prius is a home run. It hits all the marks with efficiency, power, and even style, and its plug-in hybrid powertrain lets you travel on electric power alone while also alleviating range anxiety. Toyota has been in the hybrid game for a long time, and with the 2024 Toyota Prius Prime XSE, it shows.
See Also
2023 Toyota Corolla LE Hybrid AWD