The Toyota Crown has quite the storied legacy especially in Japan, but to be honest, I had very little first-hand experience with it. Until now, I only heard through the most dedicated JDM aficionados about how it's a big sedan with the luxury and build quality you would expect of a Lexus, only without the Lexus badge. That all changes this year: the 2023 Toyota Crown picks up where the Avalon left off, and I can finally see what all the fuss is about.
It's hard to believe there have been 16 generations of the Crown, let alone that this latest model is the first to be sold in Canada since exports stopped in 1972. With the Avalon discontinued, it makes sense to replace it with another big sedan, but I still find it rather odd that Toyota would go through the motions in a market that has basically walked away from sedans. That's not to say I'm complaining, as I prefer actual cars to yet another SUV. The Crown won't top any sales charts, but kudos to Toyota for trying something different.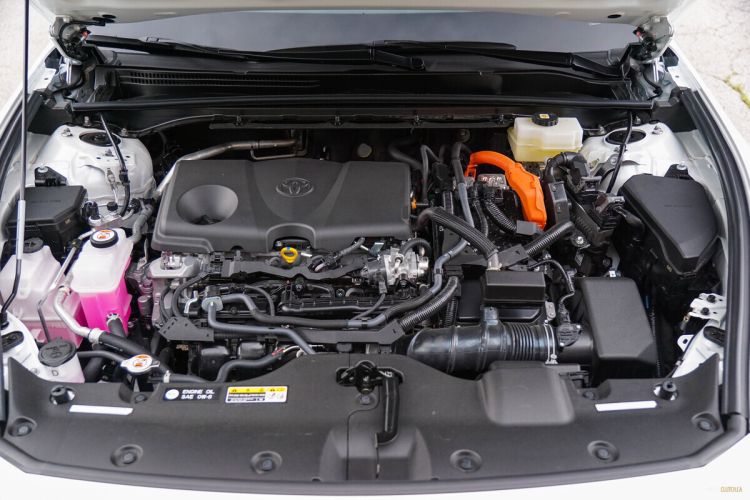 My biggest complaint with the Crown is the powertrain. Two are offered, but our tester is the Limited, which comes with the base powertrain. That means a 2.5-litre four-cylinder engine, three electric motors, and a nickel-metal hydride battery pack, putting out a total of 236 horsepower and sent to all four wheels through a continuously variable transmission. Expect a zero-to-100 km/h run around 7.2 seconds; we didn't exactly verify this, but the Crown felt sluggish when asked to move its 4,200-pound curb weight. Load it up with five people, and the Crown struggles to move all this mass.
Thankfully, Toyota offers a more powerful powertrain in the range-topping Platinum model. It pushes out 340 hp and 400 lb-ft of torque using Toyota's new 2.4-litre turbocharged engine and more potent electric motors. The Platinum does zero-to-100 km/h in about 5.5 seconds, and it trades the CVT for a six-speed automatic.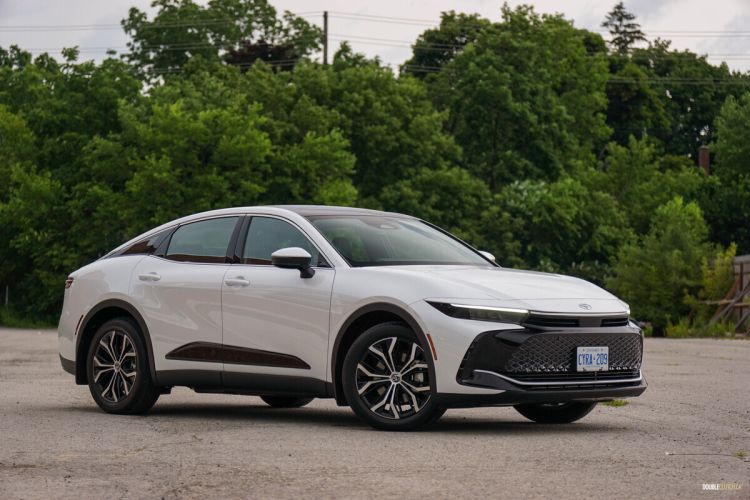 The base powertrain may be sluggish, but the Crown does everything else extremely well. This is one smooth cruiser until pushed to its limit. The cabin is isolated from exterior noise so well, it approaches Lexus levels. Road imperfections barely filter through, as the suspension absorbs all but the biggest bumps and potholes with aplomb. Think of the Crown as a grown-up Prius; everything the redesigned Prius does well is simply next-level here.
The Crown also impresses with its fuel economy. Toyota rates the Crown's base powertrain at 5.6 L/100 km city, 5.7 highway, and 5.7 combined — numbers the V6 Avalon could only dream of. I achieved a respectable 6.3 L/100 km mostly in the Sport drive mode and with A/C and cooled seats on full-blast. The base Crown requires nothing more than regular fuel, making things even easier on the wallet.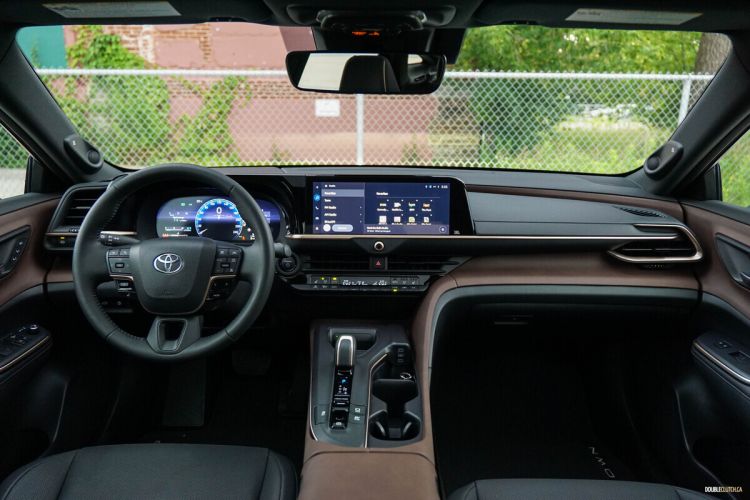 Yes, the exterior is a huge departure from the Avalon, which was rather boring and drab. Toyota went all-out with the Crown's exterior design — it's modern and sleek, although the optional two-tone paint and SUV-esque touches (like the elevated ride height and subtle body cladding) are a bit out of left field, so they could be polarizing to some. That being said, my twentysomething niece liked the Crown more than anything Tesla, and couldn't stop taking pictures of it.
Inside, our Limited tester is a mix of mostly black leather, soft-touch surfaces, some hard plastics, and bronze trim sprinkled throughout to break things up. The look is clean and modern, everything is well within reach of the driver, and you get actual buttons for the climate control. Our tester also gets heated seats all around, and ventilated seats up front. The seats themselves are comfortable and the Crown can easily fit five adults, but at 360 litres, the trunk could be a bit bigger. The digital gauge cluster and 12.3-inch touchscreen for the infotainment are easy on the eyes, and wireless Apple CarPlay and Android Auto are present. Not to mention, the wireless phone charger actually holds your phone in place!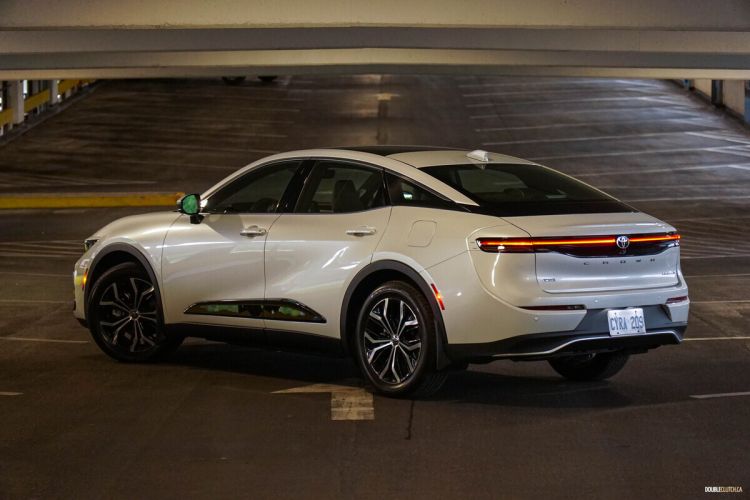 The base Crown Limited starts at $45,590, which seems expensive at first, but it's not that far off the old Avalon's $42,690 base price. Toyota's suite of driver assists, including blind-spot monitoring and adaptive cruise control, is standard across the lineup. Our tester had the Limited package [Does that make it the Toyota Crown Limited Limited? —Ed.] for another $5,655, bringing the grand total to $51,245 as-tested, before fees and taxes. The fully loaded Platinum trim will run you at least $60,000, depending on options.
At long last, the Crown is no longer forbidden fruit for Canadians. As someone with little first-hand experience with any of its predecessors, the 2023 Toyota Crown made a great first impression on me and lives up to the hype with its impressive fuel economy, excellent driving manners, comfortable interior, and sleek styling. Those who find the Prius too small and are still hesitant to go all-in on an EV should welcome the 2023 Toyota Crown as their next best option, but personally, I'd go for the Platinum. I'd happily sacrifice some of the fuel savings for the extra performance.
See Also
First Drive: 2023 Toyota Crown
First Drive: 2023 Honda Accord Hybrid Touring