If you are in the market for a premium compact crossover, your choices are vast and seemingly limitless these days. However, if you limit your search for a greener option, especially a plug-in hybrid (PHEV), the list shrinks very quickly. There is the popular Lexus NX 450h, the sporty BMW X3 xDrive30e, the handsome Volvo XC60 B6, and this — the 2023 Lincoln Corsair Grand Touring.
Since the turn of the century, Lincoln has not been the nameplate that comes to mind for most Canadians shopping for luxury vehicles. That is unfortunate, as there continues to be many solid products coming from Dearborn. We enjoyed the gas-powered Corsair for its sophisticated looks and above-average ride quality, so we're curious to see if the plug-in hybrid Corsair Grand Touring retains that charm, with the added benefit of fuel savings.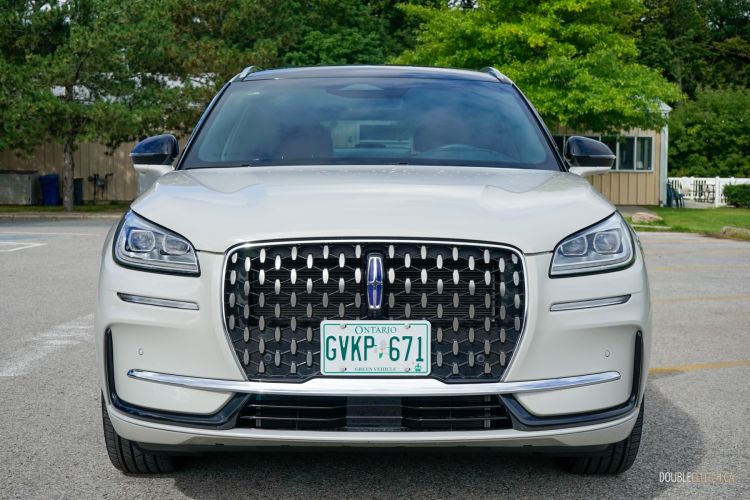 For 2023, the Corsair arrives with a subtle refresh by incorporating larger front grille and redesigned daytime running lights. There are two new exterior colours — Crystal Red and Whisper Blue — along with two new interior themes called the Smoked Truffle and Eternal Red. Keen observers will notice the blue accents denoting its plug-in ability. We loved the Ceramic Pearl over Eternal Red colour combo chosen for our tester, and the Corsair Grand Touring has managed to continue the charm from the standard gas models.
A 2.5-litre four-cylinder engine is paired with two electric motors and a 14.4 kWh battery, producing a total of 266 combined horsepower. Though the power figure might seem underwhelming on first glance, the instantant torque produced by the electric motors helps get the Corsair Grand Touring off the line relatively effortlessly. The gas engine seamlessly picks up where the motors leave off, either when you really push onto the throttle, or when the Corsair's 45-kilometre electric range runs out.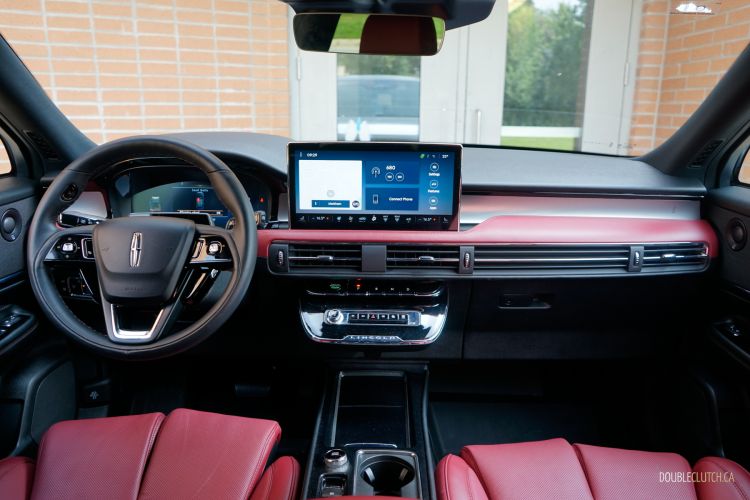 The Corsair Grand Touring is a surprisingly pleasant car to drive, as long as you are not expecting a sporty driving experience. Steering is light and relatively accurate, and it is refreshing in the sense that the Corsair makes you feel relaxed behind the wheel, rather than the false sense of sportiness common to many other luxury crossovers in this segment. Of course, the optional 24-way adjustable massaging front seats had a lot to do with this, as does the supple and quiet ride. If there is one thing the Lincoln Corsair does well, it is in delivering comfort and luxury — certainly better than most luxury compact crossovers today.
When it comes to owning a PHEV, it is hard to gauge how much fuel you should expect to use. It heavily depends on your commute, as well as your ability to plug in. Lincoln says the Corsair Grand Touring is expected to consume an equivalent of 3.1 L/100 km of gasoline on average; our observed real-world figure came in at more than double at 6.5L/100 km, but that was done without much charging at all. Regular-grade gasoline is accepted, helping keep fuel expenses in check.
Inside, the Corsair is well-appointed and feels a step above other compact luxury crossovers. The new colour is vibrant and the leather feels rich to the touch. We liked that every function is well within reach of the driver, and the on-board Sync 4 infotainment displayed on a 13.2-inch touchscreen — which was upsized for 2023 — is quite easy to use.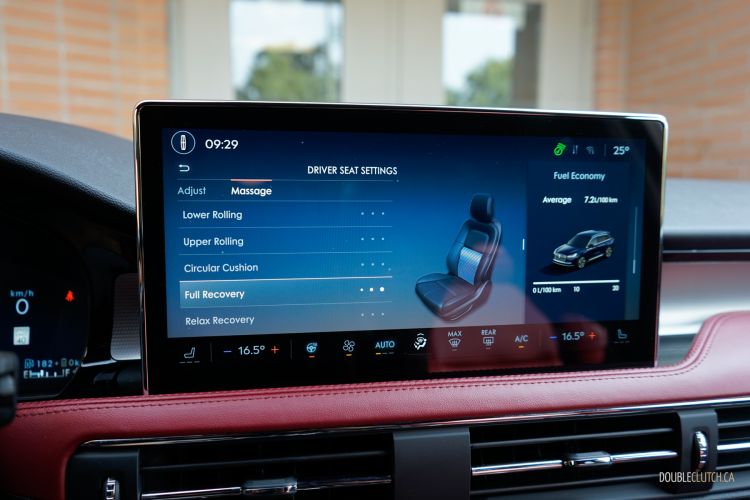 Our particular Corsair tester was also nicely equipped with all of Lincoln's fancy optional features, such as heated and cooled front seats, heated rear seats, a wireless charging pad for your phone, a 360-degree camera, and a 14-speaker Revel premium stereo system. New for 2023 is an Auto Air Refresh feature that filters out particles in the air caused by dust, smog, and allergens. It also works as a deodorizer to keep the cabin smelling fresh all the time.
As for driver assists, the Corsair covers you with standard Pre-Collision Assist with Automatic Emergency Braking, Blind Spot Information System with Cross Traffic Alert, and Intelligent Adaptive Cruise Control systems. New features on the 2023 Corsair include Lane Change Assist, Predictive Speed Assist, In-Lane Repositioning, and Intersection Assist 2.0 systems, putting it ahead of many other luxury compact crossovers on the tech front.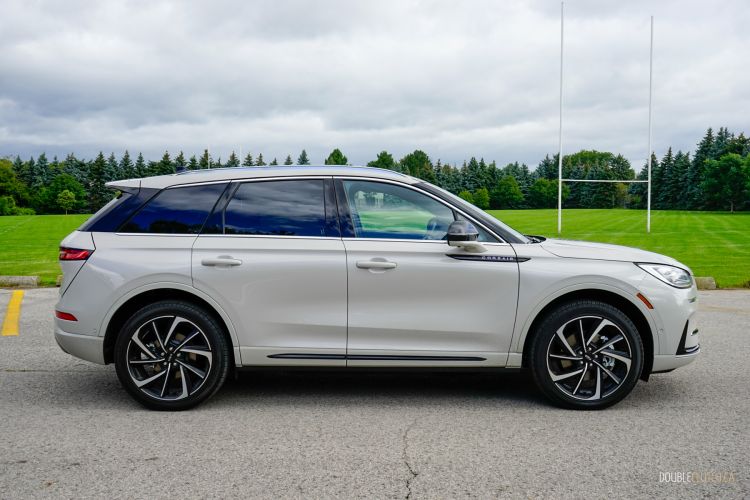 Starting at $59,900, the Lincoln Corsair Grand Touring is in line with the likes of the XC60 and the NX 450h, and our as-tested total came to $75,845 for a pretty much fully loaded model. The Corsair is more similar to the XC60 in the sense that they both aim for comfort first and driving experience second, and both do it exceptionally well in that regard.
The 2023 Lincoln Corsair Grand Touring is a solid daily commuter crossover for those wanting a small luxury vehicle that sips fuel. Unlike many competitors that show off all their bells and whistles right away but the charm wears off gradually, the Corsair actually becomes more likeable the more time you spend with it. The plug-in hybrid version only adds to the Corsair's appeal, especially in a surprisingly niche category.
See Also