For some odd reason, automakers have obsessed over building luxury crossovers to be sporty, especially for the compact class. As a result, while crossovers have improved dramatically in performance and handling, many of them have also gotten less comfortable – not exactly wowing those looking for a relaxing experience. Fortunately, we can always count on Volvo to deliver luxury the right way, and this week we have the keys to the 2022 Volvo XC60 B6 Inscription for a weeklong enjoyment.
The second-generation 2022 Volvo XC60 enters its fifth model year largely unchanged. Its elegant design has aged beautifully and it looks as classy as any luxury crossover today. We love the elongated, almost wagon-esque design, and the company's signature 'Thor's hammer' LED daytime running lights look as distinctive today as it did five years ago. The Inscription trim is the 'sophisticated' one in the lineup, and is distinguished by the bright aluminum trim all around and the 20-inch multi-spoke diamond cut wheels.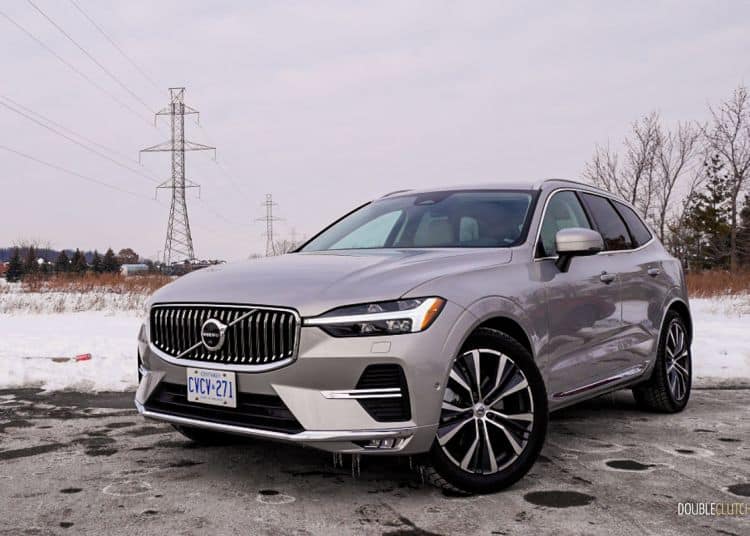 Interior design is another strong suit by the Swedish automaker; Volvo's minimalistic design is clean and elegant, and the cabin still looks good despite not having any layout changes. Genuine wood dash trim, white Nappa leather seating surfaces, and crystal shifter made by renowned Swedish Orrefors glassworks all come together for a premium cabin, and the optional Bowers & Wilkins further elevates the experience even more with its near-perfect sound quality. Oh, and there are the seats, which are some of the most supportive chairs in the market today, and the $1,300 massage feature for the front passengers is a must-have option.
New for 2022 are the B5 and B6 monikers, representing the addition of an Integrated Starter Generator (ISG) to the T5 and T6 engines. By adding the ISG along with a 48-volt battery, the B5 and B6 engines become a mild hybrid system that adds a power boost during acceleration, lower emission, and most notably a smoother engine start leading to a seamless start-stop process.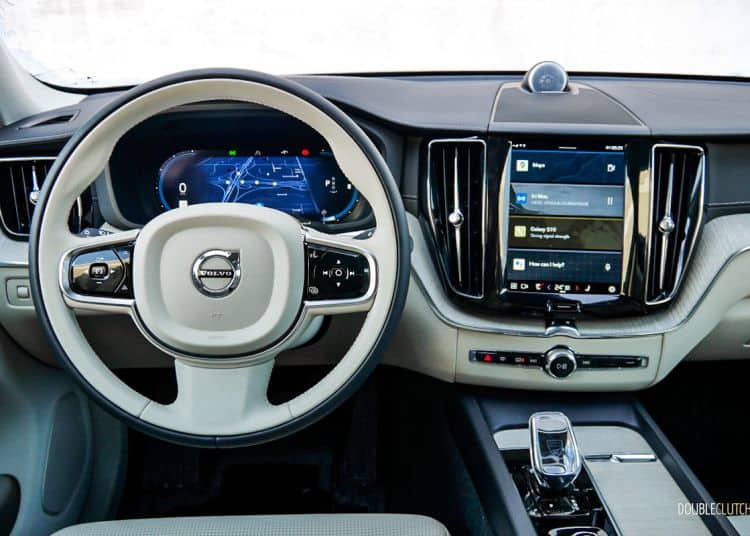 Our tester is the more powerful B6 configuration, pairing an electric supercharger to the B5's turbocharged powerplant. Pumping out 295-horsepower and 310 lb-ft. of torque, the XC60 rewards its drivers with silky smooth acceleration that resembles a traditional naturally aspirated plant. It is not fast by modern standards – 0 to 100km is achieved in 6.2 seconds – but the XC60 never tries to compete with the German hot-SUVs. In fact, Volvo had gotten rid of the drive-mode selector for the XC60 B6 and instead asks drivers to dig through the settings menu to adjust suspension or steering weights or to engage off-road mode.
The omission of a dedicated sport mode should tell you that Volvo's priority is on comfort and luxury in their vehicles rather than delivering the most thrilling driving experience. The XC60 B6 is not boring per se, but it is a refreshing departure from the many modern luxury crossovers and delivers a relaxing drive with its easy steering and comfortable but composed body control. The mild hybrid setup also contributes to a quieter cabin and unwanted noise and vibrations are well isolated.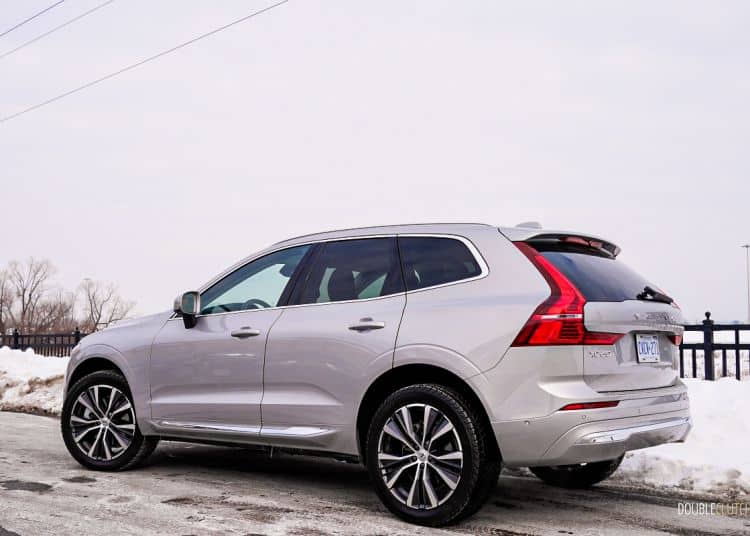 According to Natural Resource Canada's fuel consumption guide, the 2022 Volvo XC60 B6 AWD gets a rated 11.0L/100km consumption in the city and 8.7L/100km rating on the highway for a combined estimate of 9.9L/100km. Our observed figure for the week of city-heavy commute arrived at 11.6L/100km – a fair bit extra accounted for winter driving – and premium fuel is required.
There is good space throughout the cabin when compared to other compact luxury crossovers. The light-coloured interior and panoramic sunroof brighten up the beautifully crafted interior and our tester even came with an optional air cleaner that filters out most fine particulate matters (PM 2.5). One minor complaint is the lack of storage space once the cupholders were occupied but fortunately cargo volume measures at an above-average volume of 760 litres.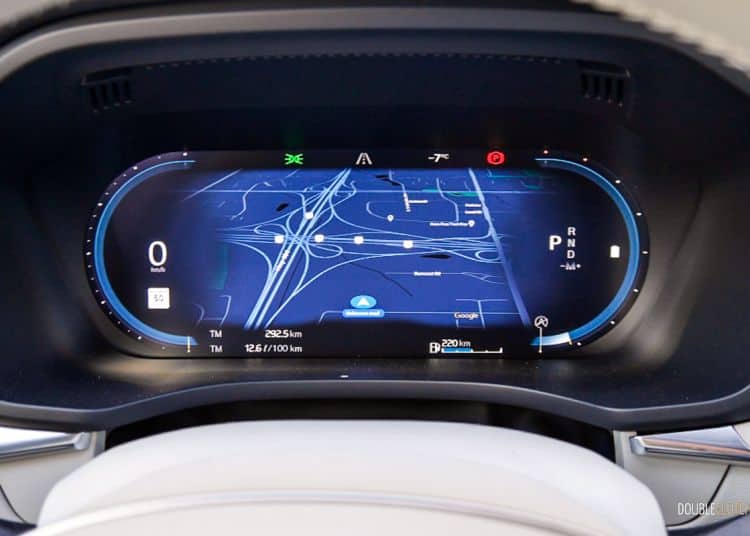 Volvo is one of the first companies to adopt Google's latest Android Automotive software as their infotainment system, replacing the company's native Sensus system and the need for Android Auto or Apple CarPlay (the latter of which it actually does not have). Users are asked to login to various apps to  fulfill entertainment needs, and many of the car's hardware features are also controlled through the software. Commands are accepted through touch or voice, and we find the latter works quite well once you have discovered and memorized the various prompts.
In theory, the Android Automotive OS can open up limitless opportunities as users can download new applications by various software developers rather than solely relying on the ones provided by the manufacturer. However, in practice, the experience is rather cumbersome and frustrating. The apps operate independently from one another, so simple tasks such as switching between FM, and SiriusXM requires toggling between several apps, and the need to login to individual apps instead of allowing an integration with our smartphones just felt redundant and unnecessary.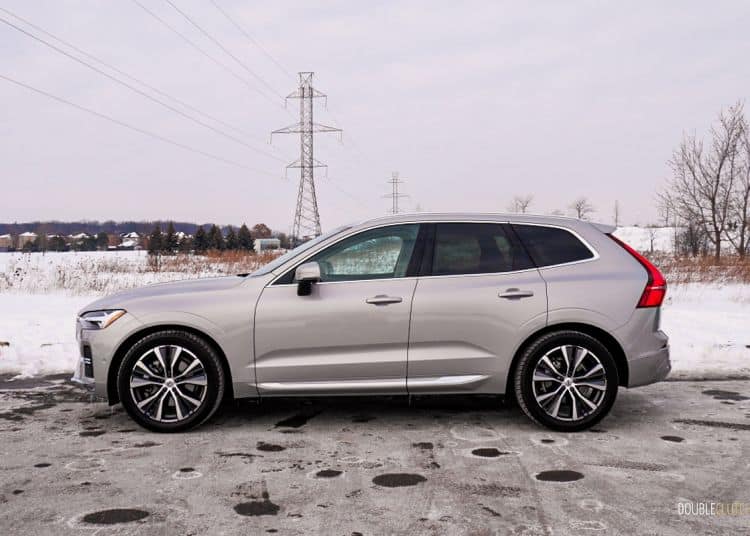 Volvo has always prided themselves on being a pioneer in safety and this 2022 XC60 B6 Inscription makes no exception with its fully loaded driver assistance and safety suites. Standard features include blind spot information, collision avoidance, reverse cross traffic alert and autobrake, and our tester is equipped with the optional driver assistance that assumes semi-autonomous driving duties, and a 360-surround view camera. We reckon that Volvo's driver assistance setup is one of the best systems in the industry, while the 360-degree camera left a lot to be desired as the image appeared quite distorted at times.
The XC60's starting price is quite attractive at $50,750 for the base Momentum, and moves up to $62,450 for the Inscription model. Our tester added the sleek Silver Dawn paint ($900), Climate package ($1,000), Advanced package ($2,900), Active chassis with air suspension ($2,350), Front seat massaging ($1,300), and Bowers & WIlkins premium sound system ($3,750), bringing the as-tested total to $74,650.
The 2022 Volvo XC60 B6 Inscription is far from being revolutionary – it simply tunes out the temptation to be sporty and keeps its focus on delivering a sophisticated package with a particular emphasis on comfort. Those looking for a thrilling experience will find their fix with the BMW X3 or the Genesis GV70, but if feeling pampered is what you are after, the XC60 Inscription is a tough one to beat – just make sure you have all your app logins handy.
See Also:
2022 Genesis GV70 3.5T Sport Plus