We are nearing the end of an era. While full market electrification may still be further than the media would like us to think, the large-displacement engine is slowly going away in favour of smaller, turbocharged four-cylinders and mild hybrids. As of right now, with the exception of one car, the compact sports sedan with a V8 under the hood is completely extinct. And that's why I concluded for myself that if there would ever be a time for me to buy a brand new car, it's now. Last spring, the very same day as the vehicle was announced, I put down a deposit on a 2022 Lexus IS 500 Launch Edition.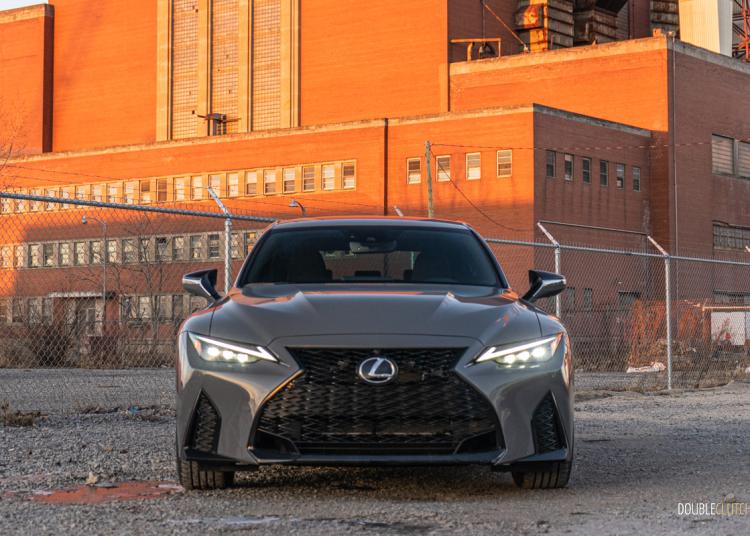 The Launch Edition is limited to just 500 cars, and the vast majority were quickly spoken for. Eight anxious months later, I received a call that my first-ever brand new car had arrived at the dealership. Somehow, while the Lexus forums were filled with annoyed buyers either not able to get an allocation or being told that units in stock were marked up by tens of thousands of dollars, my car – the first one to land in Canada, was handed to me right at MSRP. Considering the industry-wide supply chain issues being faced globally, I was relieved.
To be clear, this is not quite a full successor to the IS F from just over a decade ago, but the 2022 Lexus IS 500 F-Sport Performance, and this very limited Launch Edition model, is a very unique vehicle in today's market. What Lexus has done is take the compact IS sedan, stuff their 5.0-liter naturally aspirated V8 under the hood, keep it rear-wheel-drive, and make one top notch daily driver. While the IS 500 doesn't try to go up against the BMW M3, in some ways it's a better companion.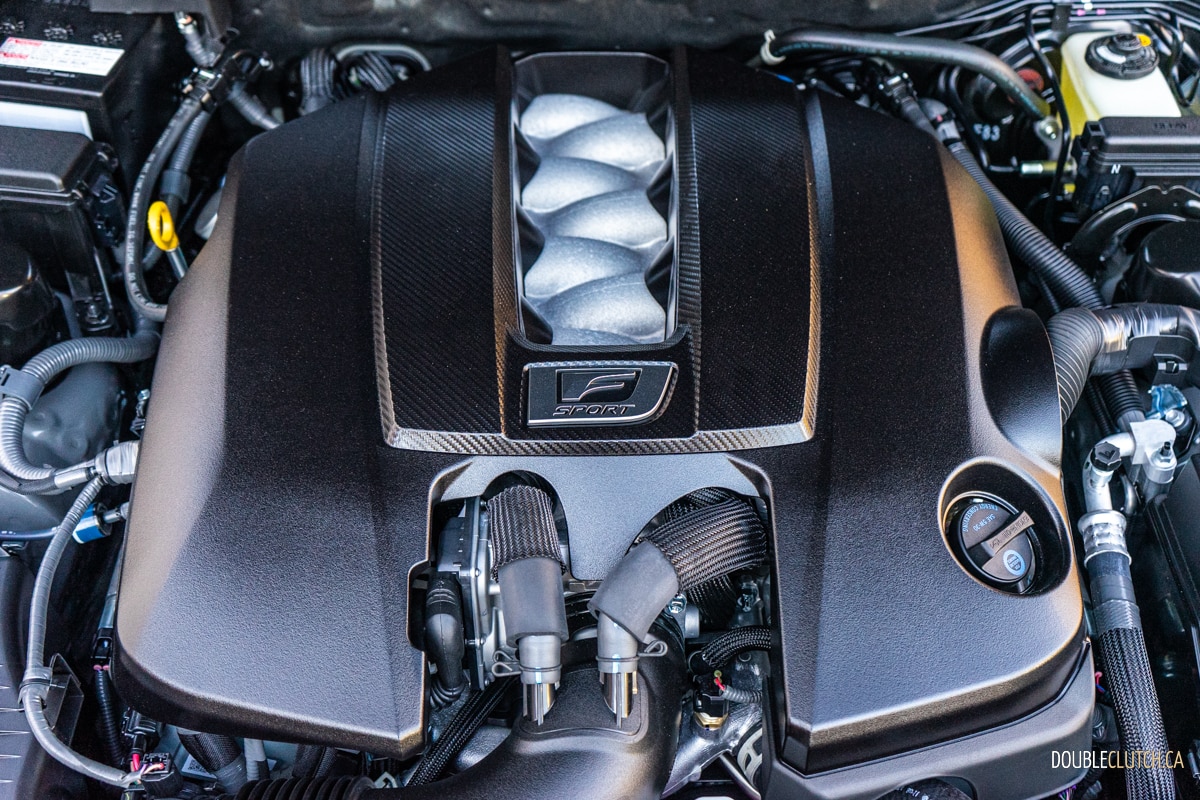 The 472-horsepower engine takes 4.4 seconds to reach 100km/h, which is behind the M3's sub-four second time, but that naturally aspirated V8 provides a breathtaking symphony and a more aural, organic and simplistic sensation. The IS 500 hits peak horsepower at a screaming 7,100RPM and 395 lb-ft. of torque at 4,800. It hauls ass, and feels notably quicker than the IS 350 F-Sport that many more buyers will opt for instead, to have all-wheel-drive. The IS 500 is exclusively rear-drive, another rarity for the Canadian market.
The eight-speed automatic sourced from Aisin isn't as crisp as the ZF 8HP offered by BMW, but being fully transparent, these two cars are for two very different buyers. What I would like to see is some improved response from the paddle shifters in manual mode. In anything but "Sport Plus", they're on the laggy side and we found it more effective to just let it change gears on its own.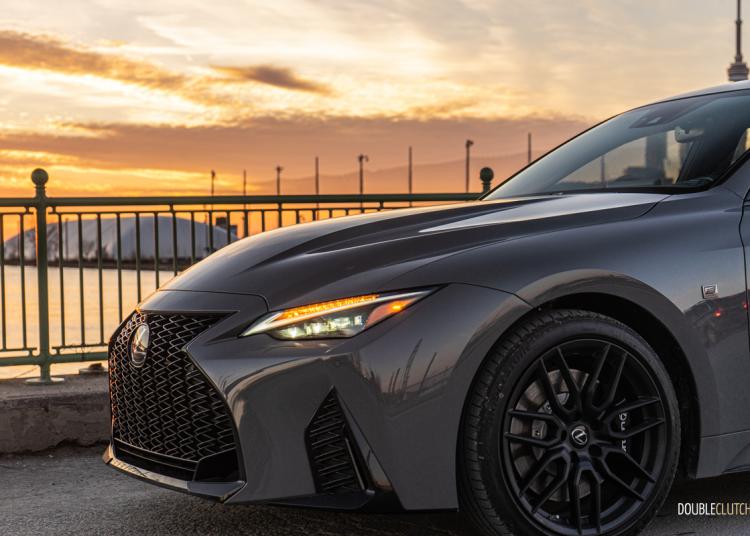 Don't get me wrong – I adore nearly every generation of the M3, and we also have an 2000 E39 M5 in the garage, which is arguably peak BMW. While the German offerings go for track times, the Lexus goes to strike a balance between refinement and overall performance. The IS 500 is a serious highway hauler with the chops to tackle the occasional track day, something this very car will definitely see a few of when the weather warms up. It's supposed to hit the quarter-mile in 12.8 seconds, and the way the IS builds speed is rewarding and, well, natural – a feeling that we just don't see anymore.
Some of the sound is artificial, but at the same time it isn't. Lexus has implemented a bypass to the intake that pipes sound into the cabin when stomping on it, called Active Sound Control (ASC). A dial to the left of the steering column can turn this off or adjust the level. Even if turned up fully and the drive mode selector is set to "Sport+", the IS 500 settles down nicely on the highway with all of the refinement expected from Lexus.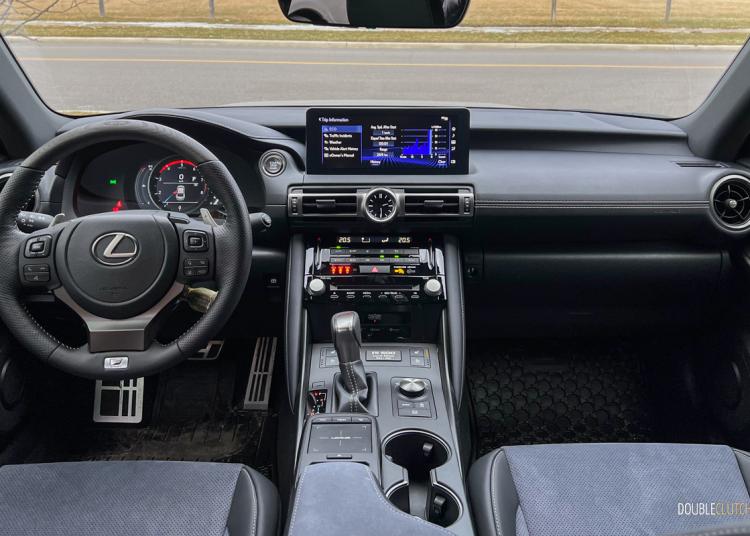 The interior is a bit of a mixed bag, but depending on perspective, this may not be a bad thing. The current IS got a massive refresh for the 2021 model year, giving it some very needed tech updates, but at the end of the day this platform dates back to the 2014 model year. This does mean plenty of physical buttons for major controls including the heated/ventilated seats, climate, and multimedia. We recently tested the all-new S-Class, which boasts plenty of gizmos, but there is no hard button to skip tracks – a serious distraction.
Though it may have physical buttons, the Enform infotainment suite housed in a 12.3-inch touchscreen, is fairly infuriating if you're going to use the native interface. Use Apple CarPlay or Android Auto and you'll be fine, but it's still a wired setup. I bought a $40 unit off Amazon that plugs into the USB port and allows for wireless CarPlay, and so far, so good. A touchpad is on the console to navigate Enform too, but really, the only reason to tolerate it is the sublime Mark Levinson 17-speaker sound system.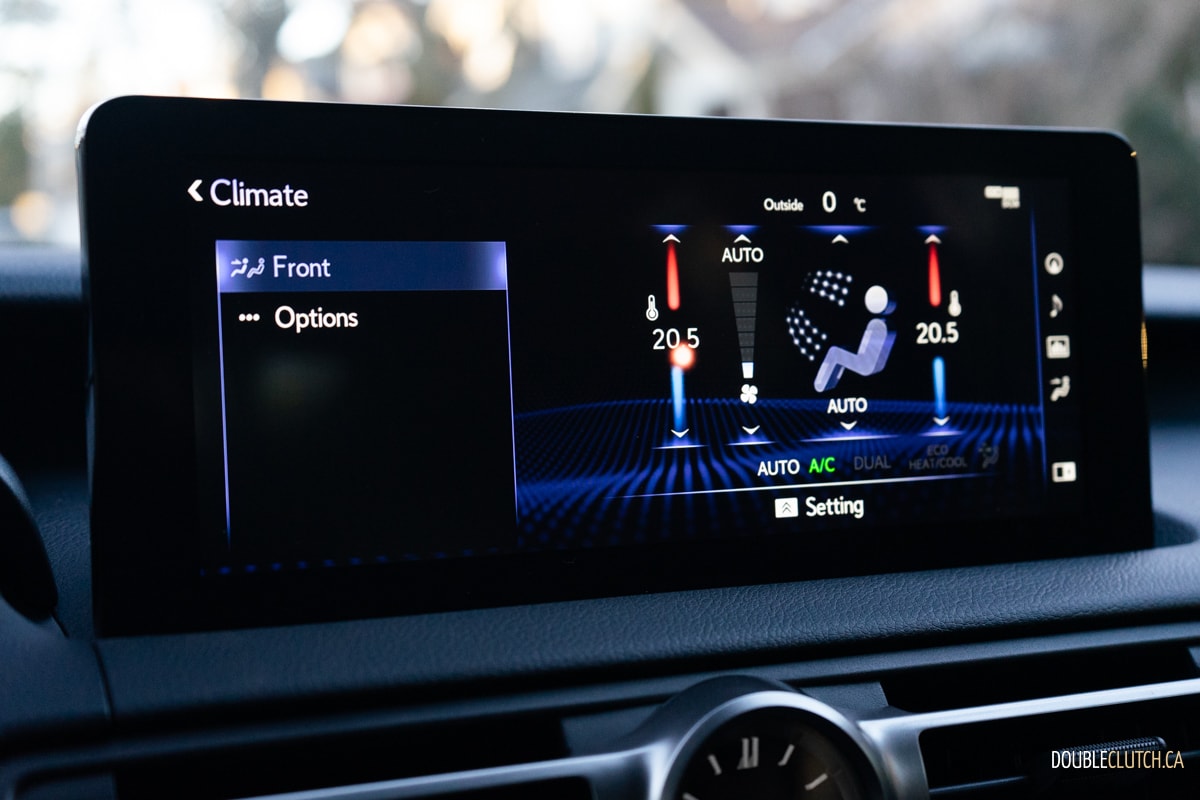 All IS 500s come reasonably well equipped at $72,900, up from the $54,400 of the IS 350. The only available "package" is the Launch Edition, if you can get one, at $4,750 for a total sticker price of $77,650 before taxes and fees. Unique to the Launch Edition is the "Incognito" paint, which is reminiscent of Audi's Nardo Grey. The interior is a black and grey Nuluxe and Ultrasuede combination with a touch of matte open pore wood. It also includes the wonderful Mark Levinson stereo, a heated steering wheel, ventilated seats, and more.
Unfortunately, Canadian IS 500s lack a couple of key items that were quietly omitted. The lack of a powered rear sunshade is forgivable – I also had the windows tinted 35% for UV protection – but the disappearance of the sunroof is inexcusable to me. It's a wonderful year-round daily driver, and eight months of the year a sunroof is nice to have. The 19-inch Bridgestones wrapped around the Launch Edition's 19-inch forged BBS wheels are staggered too, so budget accordingly for tires.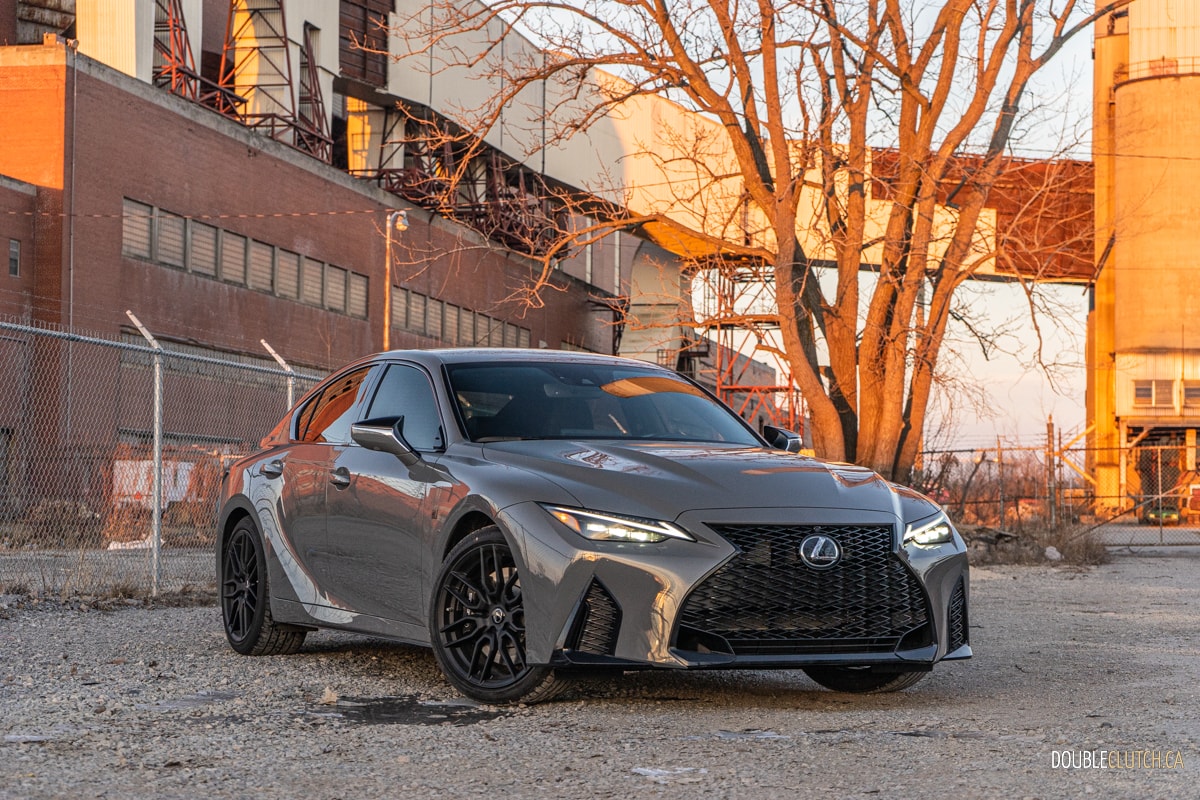 Aside from that, they've pretty much nailed it. The 2022 Lexus IS 500 Launch Edition, and even the regular IS 500 F-Sport Performance, is one of the most unique cars on sale today. Even flagships like Lexus' own LS 500 and the Mercedes-Benz S-Class are seeing forced induction across the board, and Canadians are forced to accept all-wheel-drive. This is the last of the truly analog, fire-breathers– please do your part and snatch one up before a bean counter cans it and we're all forced to drive beige Highlander Hybrids. Stay tuned, because we have plenty more content with this puppy coming.
See Also: