The year 2016 has been pretty iconic for the editorial team at DoubleClutch.ca Magazine. We've road tested more cars than ever, reached new heights with readership, and launched into the world of podcasting. This year's awards are particularly special, because we evaluated over 140 variables per vehicle, for each vehicle we reviewed between January and December of this year. We crunched a bunch of data, and then factored in each team member's personal votes. Every single vehicle was eligible, and we had finalists for each category. On top of this, we also have individual "Editor's Picks", which will be outlined in the first week of January. Regardless, we want to take this opportunity to thank every single one of you, for all the support over the past year. We hope you'll continue to visit us in 2017 and come up with new challenges for us to answer. Happy Holidays!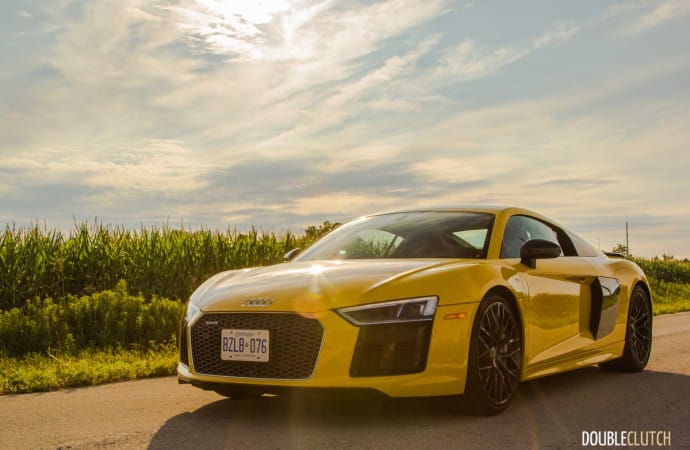 Easily one of the most beautiful cars currently in production, the R8 V10 Plus is priced just below $230,000 for the model we tested. It's a supercar unattainable by most, but that only adds to its wow-factor. Maintaining a naturally-aspirated V10 pushing over 600 horsepower, this Vegas Yellow beauty is just as easy on the eyes as it is on the ears.
Runners-Up: 2017 McLaren 570GT, 2017 Alfa Romeo 4C Spider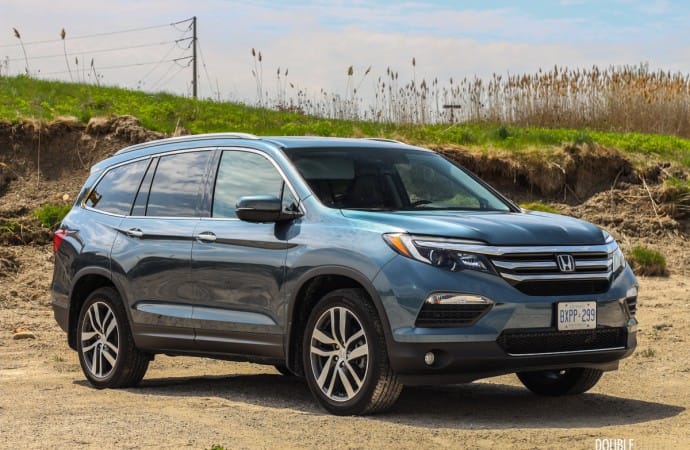 With serious competition in its segment, it was a long road trip to New York with the Pilot that really pushed this one over the edge. Its impeccable road manners, smooth powertrain and overall efficiency make it a winner amongst the family utes. In a world where turbocharging is becoming increasingly common, the Pilot uses a direct-injected V6 and has an as-tested price of $50,490, fully loaded.
Runners-up: 2016 Mazda CX-9, 2017 Volkswagen Golf Alltrack
An all-new entry into the luxury crossover segment, and also Jaguar's first sport-utility, the F-Pace offers a turbodiesel as well as a supercharged six-cylinder. Incorporating stunning design language, excellent powertrains, and excellent value for the asking price, the F-Pace is a clear winner. Our test vehicle with the V6 and R-Sport package sported a sticker of about $67,000, nearly loaded. The one to have is the 380-horsepower F-Pace S.
Runners-up: 2017 Audi Q7, 2017 Porsche Macan GTS, 2017 Lexus RX 350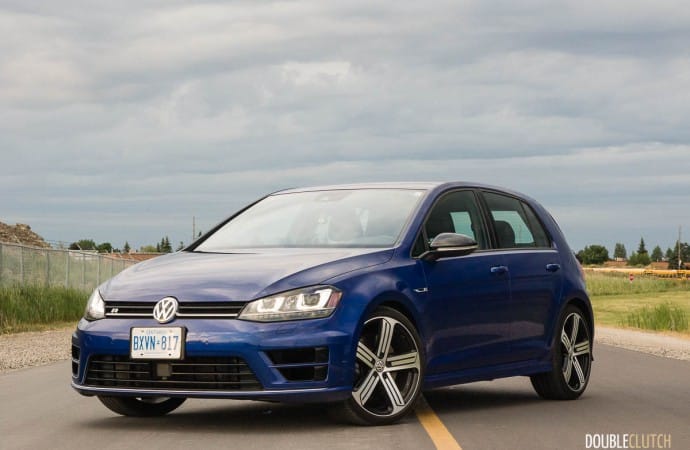 This was a very, very close match, but the Golf R trumped the Focus RS thanks to its daily usability. The EA888 turbo four-cylinder tuned for just about 300 horsepower, six-speed manual, and overall practicality makes the Golf R one of the best picks in any price range. Even still, it's superb to drive, has a great shifter and clutch, and can be had nearly loaded for $40,000 flat (if you don't need a plethora of driving aids). Want a track-only toy? Get the Focus RS.
Runners-up: 2017 Ford Focus RS, 2016 Mazda MX-5 Sport Package
Best Sports Car ($50,000-$100,000): 2016 BMW M2

This was our most difficult decision, but the M2 throws it back to when BMW made the ultimate driving machine. This car is the spiritual successor to the E46 M3, and despite having things like electrically-assisted power steering, it still feels sensational. It offers great balance, two good transmission choices, and can be had in Long Beach Blue. We drove this car both in Canada and Europe, and at just over $60,000, it just might be the perfect weekend toy for the enthusiast.
Runners-up: 2017 Porsche 718 Boxster, 2017 Alfa Romeo 4C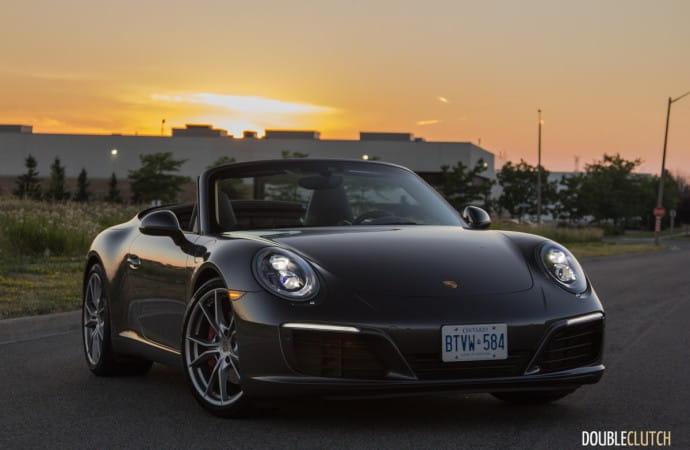 The quintessential sports car in this price range, the 911 Carrera is a long-standing favourite of almost every car enthusiast in the world. This latest one has gone to an all turbocharged lineup, with a twin-turbocharged 3.0L flat-six powering this Carrera S, and power delivery is slick. Our test car pushed 420 horsepower and 368 lb-ft, and stickered at $150,000 with options. It's still the best choice and one that truly tugs at the heartstrings.
Runners-up: 2017 Jaguar F-Type V6S, 2017 Audi R8 V10 Plus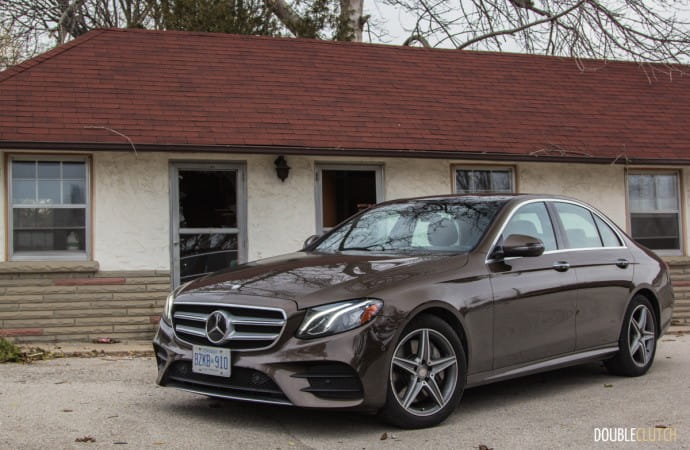 Completely redesigned this year, the new E-Class (chassis W213) is now powered by a turbo four-cylinder at the bottom of the range. Diehards may complain, but anyone who dares complain hasn't actually driven it. This new powerplant is properly good, and the interior of the new E 300 is the best in the segment. The semi-autonomous driving ability of the car also gives it a few extra points; this is currently the segment-leader, and at just below $70,000 as-tested, the E 300 stood out as our favourite luxury vehicle this year.
Runners-up: 2017 Volvo S90 T6, 2016 Rolls-Royce Dawn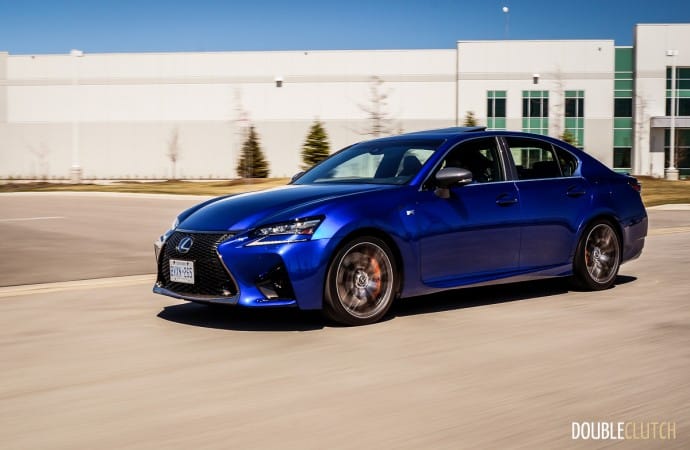 Another new entry this year, the GS-F is the official return of the Lexus "F" performance sedan. With a naturally aspirated V8 pushing 467 horsepower and packing a torque-vectoring rear diff, the GS-F is stupid fast and can tackle corners decently well. It's the underdog choice, over cars like the Audi S6 and the forthcoming Mercedes-AMG E 43. It's rear-drive, has an as-tested price of $95,650, and is a car we thoroughly enjoyed every minute with.
Runners-up: 2017 BMW M3 Comp. Package, 2017 Jaguar XE R-Sport 35t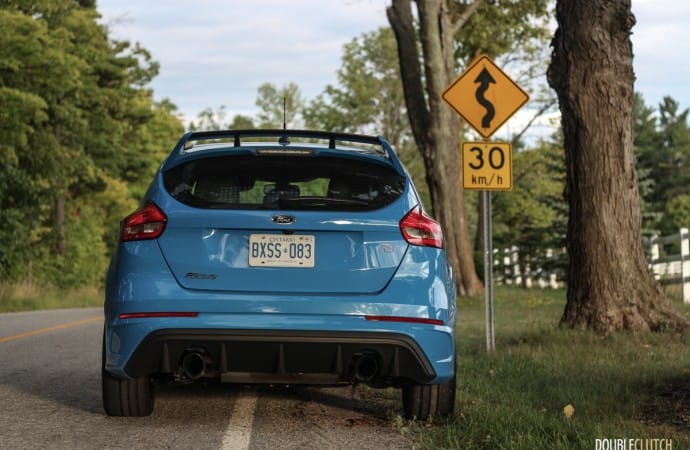 Our pick for the best new technology this year is the trick torque-vectoring rear-drive unit in the Ford Focus RS. The differential, sourced from GKN Driveline, features a "Drift Mode", which can tell the rear diff to send a high amount of torque to the outside rear wheel, allowing for controlled oversteer. The rear drive unit has clutch packs to manage power delivery rather than using the braking system to send power around. With a sticker of just below $50,000, the Focus RS is a maniacal track weapon.
Runners-up: Mercedes-Benz Intelligent Drive, Volvo Pilot Assist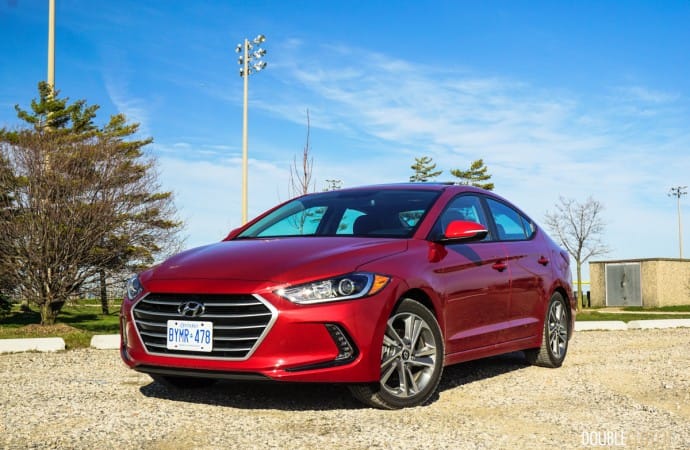 The most unconventional of our awards, this honour is always given to a car that we expected to be "okay" or "good", but it turned out to blow our expectations out of the water. The redesigned Hyundai Elantra did just that, and set a new benchmark for the compact segment. This GLS trim comes in just over $22,000, and offers niceties like a sunroof along with Apple CarPlay and Android Auto. It also boasts excellent efficiency, and is our pick over the automatic transmission Honda Civic.
Runner-up: 2016 Volkswagen Jetta 1.4 TSI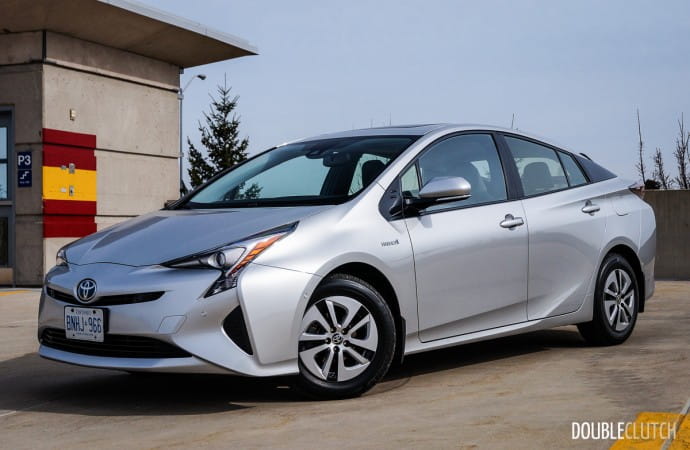 An engineer's car designed purely by engineers, the all-new Prius is polarizing to look at. Perhaps it has a face only its mother can love, but the car is designed for one thing and one thing only – efficiency. It's not the most conventional-looking of cars, but is immensely practical, easy to live with, and almost turns green driving into a game. Coming in at just over $31,000 for our Tech Package tester, the Prius is a lifestyle that will suit many.
Runners-up: 2016 BMW i8, 2016 Volvo XC90 T8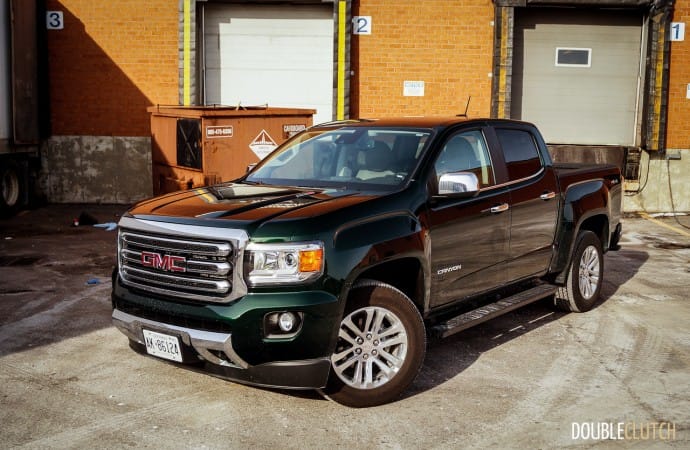 An attractive choice, the GMC Canyon and its sibling, the Chevrolet Colorado, offer the only diesel engines in the midsize truck segment. With the only other rival currently being the Toyota Tacoma (gas-powered only), the GM twins have a bit of an advantage. The 2.8L four-cylinder diesel puts out a staggering 369 lb-ft of torque, and with an as-tested price below $50,000 for our tester, the Canyon is a tempting choice with a sleek sense of style.
Runners-up: 2016 Toyota Tacoma, 2017 Honda Ridgeline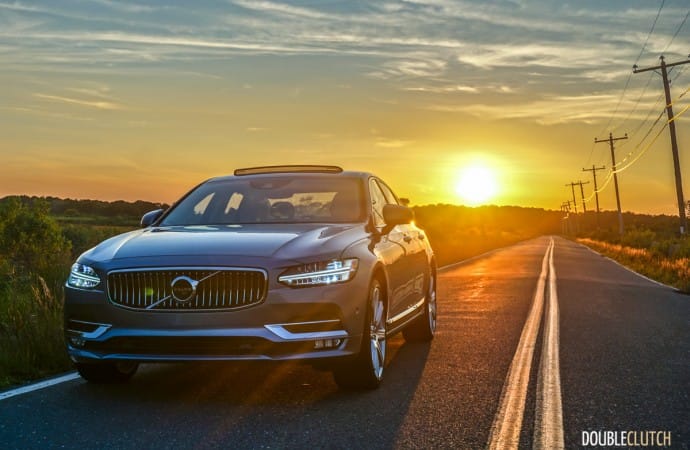 A runaway choice, the new Volvo S90 not only redefines a segment, but is a new height for the Volvo brand. This stunningly sexy sedan offers a twin-charged powertrain for maximum performance and efficiency, a truly beautiful interior, and all-wheel-drive. Our fully loaded Inscription tester was in the mid-$70,000 range and worth every penny; we can't wait to drive the twin-engined T8 plug-in hybrid coming later in 2017.
Runners-up: 2017 Hyundai Elantra, 2017 Mercedes-Benz E-Class