Chevrolet has managed to decrease the overall length of the Equinox and increase interior and cargo room.
NIAGARA FALLS, ON – The reality of the current automotive market is, the crossover segment is booming. Justifiably so, because as the baby boomer generation ages and young professionals find themselves more and more attracted to practicality over style, it's this class of vehicle that people want to spend their money on. GM has always been a bit ahead of some rivals, as their compact Equinox has been around for just over a decade. Having seen its debut in 2004 as a 2005 model year vehicle, the Equinox is now in its third generation. We were invited to Niagara on the Lake to spend a couple of days driving the 2018 Chevrolet Equinox in a variety of trim levels, with the volume-seller powertrain.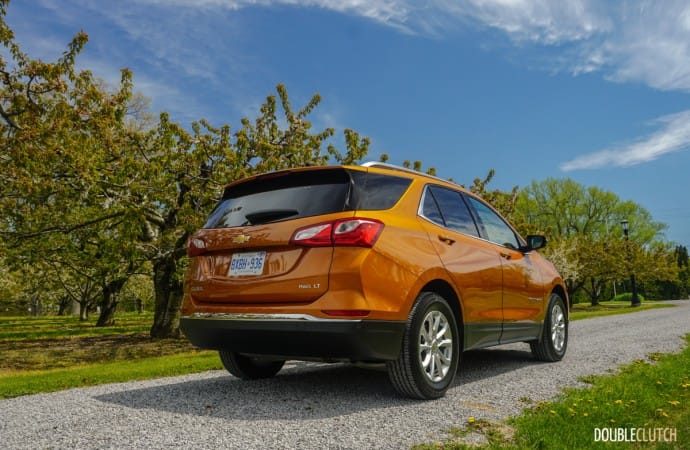 One of the biggest advantages of the new Equinox is that it's 400 pounds lighter than its predecessor, and uses smaller displacement engines with forced induction. The one most Canadians will buy is powered by a turbocharged 1.5L inline four-cylinder engine. Output is 170 horsepower and 203 lb-ft. of torque, which is an increase of 31 lb-ft. over the outgoing 2.4L Equinox. Similar to the new Honda CR-V (reviewed here), the 1.5T Equinox is capable of delivering a very smooth driving experience both around town and out on the highway.
The drive routes consisted of a significant portion of highway driving around the Niagara region, where we also experienced some bumper-to-bumper traffic. Constant remarks were made regarding the overall quietness of the interior and how buttery smooth this powertrain is. The 1.5T motor is coupled to a six-speed automatic gearbox, and can be had in either front or all-wheel-drive setups. Available after spring 2017 is an optional 2.0L turbocharged four pushing 252 horsepower and 260 lb-ft. of torque. This motor is comparable to the turbo variants of the Kia Sportage and Ford Escape (reviewed here), and is hooked up to a nine-speed automatic.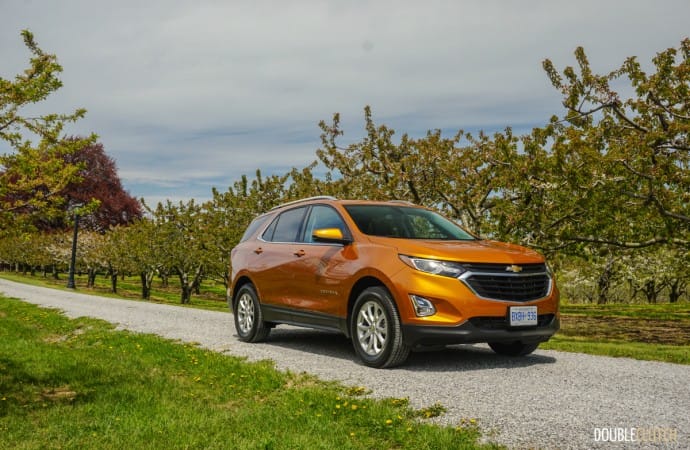 Something that is essentially a segment exclusive is a button to lock the Equinox into front-drive mode when AWD isn't required. This will contribute to fuel savings, as the AWD will likely remain disabled in most situations. The 1.5T model with all-wheel-drive is rated at 9.8L/100km city, 7.9L/100km highway for a combined rating of 8.9L/100km. The FWD model gets slightly better mileage, but most Canadians will want the confidence of all-wheel-drive in their crossover. The 2.0T model is 10.2L/100km city, 8.4L/100km highway, and 9.4L/100km combined when equipped with AWD.
Over the course of this first drive, in mixed driving with generous use of the turbocharger, we still averaged 8.0L/100km with the 1.5T AWD. For those who really want to conserve fuel though, Chevrolet has something for you. The regular gasoline models will be shortly followed by a diesel-powered Equinox, with a 1.6L turbodiesel four pushing 136 horsepower and 236 lb-ft., with fuel ratings as low as 5.7L/100km. Save for the Mazda CX-5 (previewed here), the Equinox is the only vehicle in the segment that's available with a diesel powertrain at any trim level.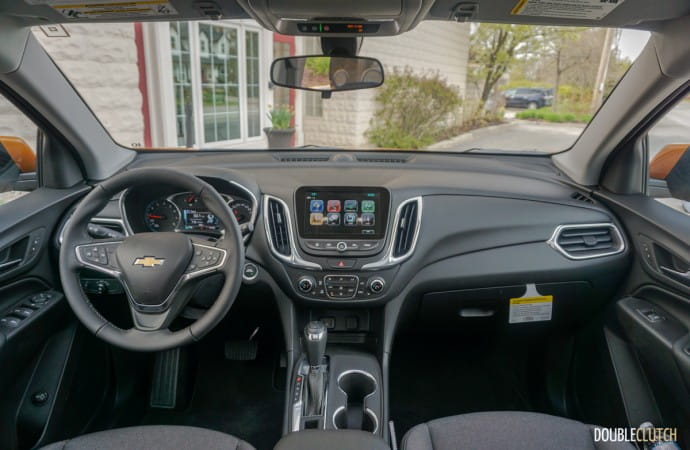 Enough about engines and numbers though; where buyers will find more merit to the Equinox is after seeing the interior. Reflective of other recently introduced Chevrolet models such as the new Cruze (reviewed here), the Equinox's interior is an equal balance between form and function. All models get a 7.0" touchscreen for infotainment as standard equipment, while higher trims get an 8.0" setup. Fit and finish throughout the cabin is quite nice, with soft touch materials on the dashboard and premium seats, on both cloth and leather-equipped trims. The interior overall is still rather grey and looks drab in direct sunlight, but it's nicer than many competitors and the driving position is pretty good.
GM is ahead of nearly every other manufacturer by implementing OnStar connectivity services and 4G-LTE WiFi hotspots in every single vehicle they sell, from the base $9,995 Chevrolet Spark (reviewed here) right up to the Cadillac brand. The majority of the line also has the latest infotainment tech with Apple CarPlay and Android Auto, and this Equinox is no exception. Both smartphone connectivity options are standard equipment, along with push button start, a rear view camera, heated mirrors, heated front seats, and a remote starter. The latter three of these are Canadian exclusive standard features, designed to keep buyers comfortable during the colder months.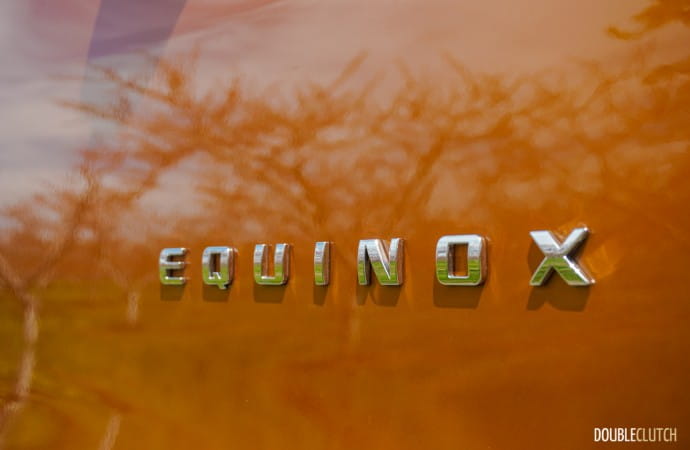 The Equinox starts at the base LS trim, which stickers for $26,995 in front-drive guise. It's worth mentioning that this price also includes freight and air tax, something not typically considered in the manufacturer's suggested retail price. The LS AWD starts at $29,395. Stepping up to the LT and Premier models add more standard equipment, and some available packages allow buyers to personalize their Equinox as desired. The overall pricing for the vehicle has been reduced slightly from the previous generation, and the 2018 Equinox offers a lower entry price point than the Nissan Rogue (reviewed here), Toyota RAV4 and Honda CR-V.
What's perhaps most interesting is how Chevrolet has managed to decrease the overall length of the Equinox and increase interior and cargo room for added comfort and versatility. The 2018 Chevrolet Equinox is an exercise in efficient space management, and offers remarkable quietness, a staggering amount of technology, and potent powertrains. It will undoubtedly sell well to North Americans and be a viable contender for those looking for a reliable year-round family vehicle.
First Drive: 2018 Chevrolet Equinox Gallery
See Also:
2017 Kia Sportage SX Turbo AWD
2017 Subaru Forester 2.0XT Limited