LAS VEGAS — I'm supposed to tell you about how great the new Sailun TerraMax RT is. But instead, after putting this new all-terrain tire to the test over asphalt, rocks, gravel, and sand, I came away with a newfound respect for the Jeep Wrangler.
Our playground for the day was Red Rock Canyon National Conservation Area in Nevada. Located about 27 kilometres off the Vegas Strip, it spans about 800 square kilometres and its peak, La Madre Mountain, shoots 2,845 metres into the sky. It's a beautiful and aptly named place, with countless trails branching off its main "scenic drive" loop and into its jagged and dusty terrain dominated by — you guessed it — red rocks.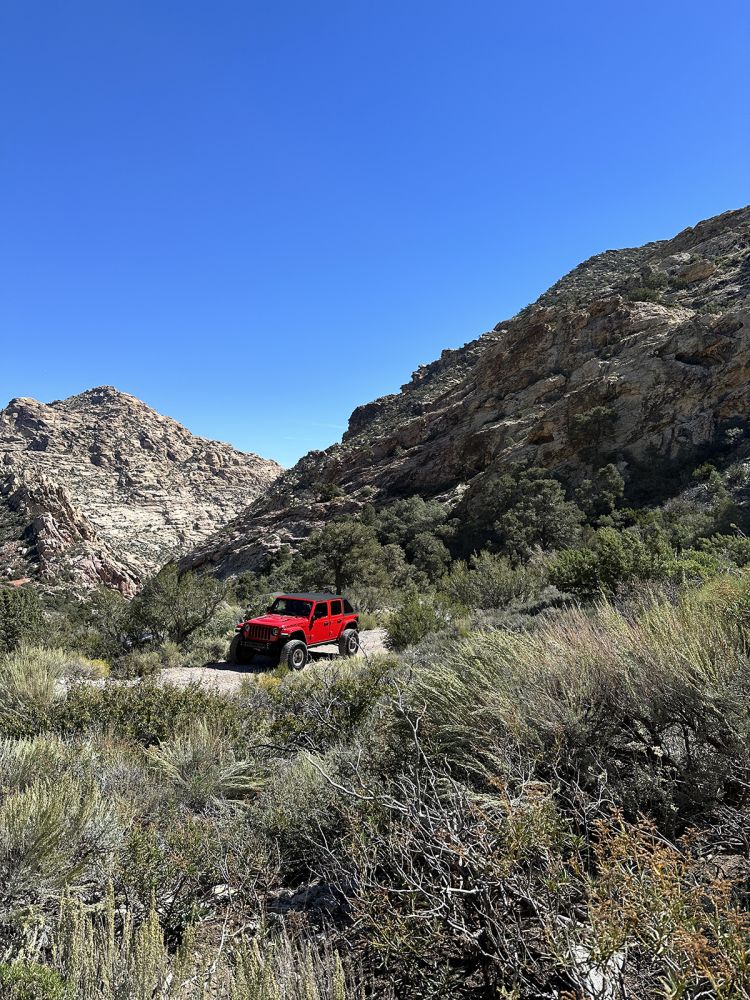 Red Rock Canyon is also heaven on earth for those daring enough to prefer hiking, rock climbing, and camping in the desert over five-star hotels and gambling away their life's savings in air conditioned comfort. But I digress — on this extremely hot day, our mode of transportation wasn't our feet, but rather a fleet of Jeep Wranglers fitted with the new Sailun TerraMax RT all-terrain tire.
The TerraMax RT — short for "rugged terrain" — splits the difference between Sailun's TerraMax AT and MT tires. The RT is better suited to more serious off-roading than the AT on account of its chunkier, more aggressive tread, yet is better behaved on pavement than the MT. Think of it this way: the TerraMax RT is basically what Goldilocks would get if she was looking for a budget-friendly all-terrain tire.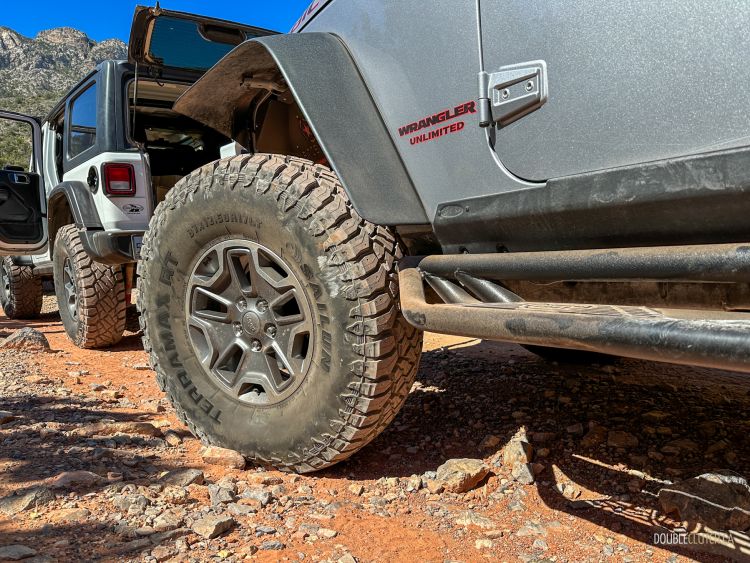 The TerraMax RT comes with 16 or 18/32nds of tread depth depending on the application, in sizes ranging from 30 to 37 inches in overall diameter, and can accomodate wheel sizes between 17 and 22 inches. The RTs also use an anti-tear rubber compound on both the sidewall and tread, meaning it can withstand particularly jagged rocks — more on that later.
Whether or not you care to admit this is entirely up to you, but appearance plays a big role in all-terrain tires. The TerraMax RT looks cool, with its chunky tread, aggressive sidewall design, and raised lettering. But there's an element of function to go along with the form: the tread blocks are spaced far enough apart to allow for dirt, pebbles, and other debris to be ejected on their own. This prevents the tread from clogging up, hence maintaining traction when you need it.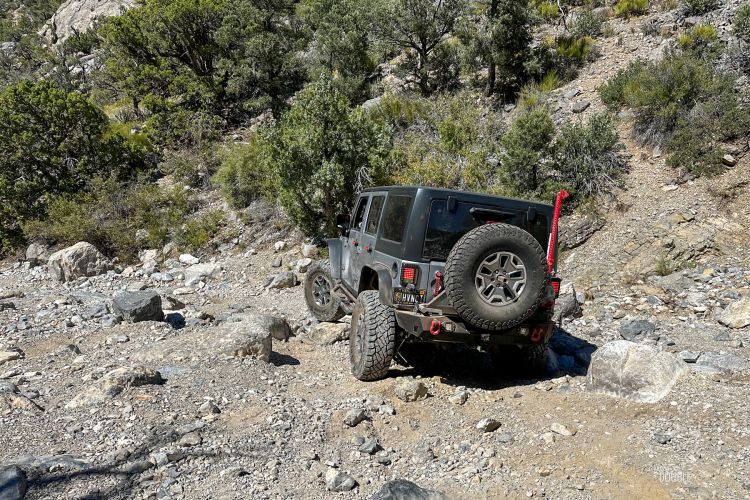 And like most other all-terrain tires, the TerraMax RT is 3 Peak Mountain Snowflake-rated (3PMSF), meaning you can run these year-round without worrying too much about being caught in gnarly winter weather. As well, light truck-rated applications of the TerraMax RT are studdable.
That all sounds great on paper, but how about where it matters? Behind the wheel of a modified 2013 Wrangler with 90,000 miles — about 145,000 kilometres — on the clock, our day started on pavement. Wranglers aren't exactly known for their polished road manners and this one was no exception, with plenty of wind noise on the highway, and requiring plenty of sawing at the steering wheel to keep it tracking in a straight line. But one bone I didn't have to pick was with road noise; this Wrangler rolling on TerraMax RTs was no louder than stock, and the squishy sidewalls absorbed bumps, potholes, and rough pavement very well.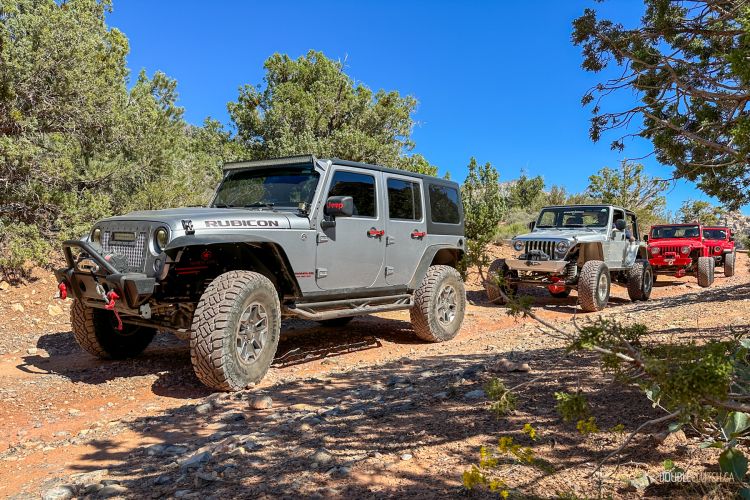 Upon veering onto the road less traveled, the TerraMax RTs continued to make a favourable impression. The chunky, wide-set blocks lived up to Sailun's promises of keeping the tread pebble-free over loose gravel, and the squishy sidewalls flexed in tandem with the Wrangler's suspension over larger rocks and boulders.
But that was all a walk in the park compared to the Rock Garden section of Red Rock Canyon's off-road trail. Between the loose gravel and rocks, massive boulders, and really no clear path, I thought there's no bloody way anything with four wheels could've made it through. But the Wrangler shod in TerraMax RTs belied expectations; even with multiple wheels in the air, at extreme angles, and with only small sections of the tire making contact with the ground, the Wrangler was a mountain goat. I was floored that we made it through with air in all four tires.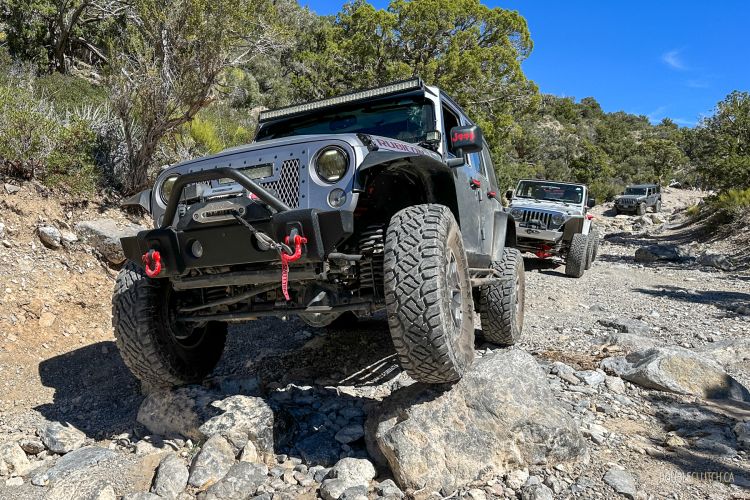 Like everything else in Sailun's lineup, the TerraMax RT doesn't necessarily aim for best-in-class. Instead, it aims for comparable performance to name-brand options at a more agreeable price tag. The RT fits this mission statement to a tee; if off-road chops are your absolute top priority, the TerraMax MT is the best choice, but the RT strikes a much better balance between off-road performance and on-road manners.
On top of that, you can comfortably run the Sailun TerraMax RT year-round on account of its 3PMSF certification, certain versions are studdable, and with an MSRP of $284.99 for an LT285/70R17 — the Wrangler Rubicon's stock tire size — it won't break the bank. Oh, and above all, they look cool.
See Also
Tire Test: Sailun Ice Blazer WSTX