Mirabel, Quebec – Sailun is a relatively new name in the tire game, having only been selling rubber since 2002. But before that, they made the industrial machines for other manufacturers to produce their tires, and eventually asked "hey, why don't we just do this ourselves?" Some twenty years later, they've made a name for themselves, growing to $2.6 billion in annual sales, recently becoming the fifteenth largest tire manufacturer in the world. We were recently invited to test their newest winter tire, the Canadian-exclusive Sailun Ice Blazer WSTX, on the snow and ice covered iCar performance facility outside of Montreal.
Let's pause and address the elephant in the room. Sailun is a discount tire company, made largely in China – although they have a new, almost entirely automated, state-of-the-art facility in Cambodia that will eventually handle most of their production. Chinese tires are largely frowned upon, often being openly rejected. "I want something decent and cheap, but not Chinese" is a common refrain, but you'll generally only hear that so openly and so commonly with tires. I mean, everything else is made in China.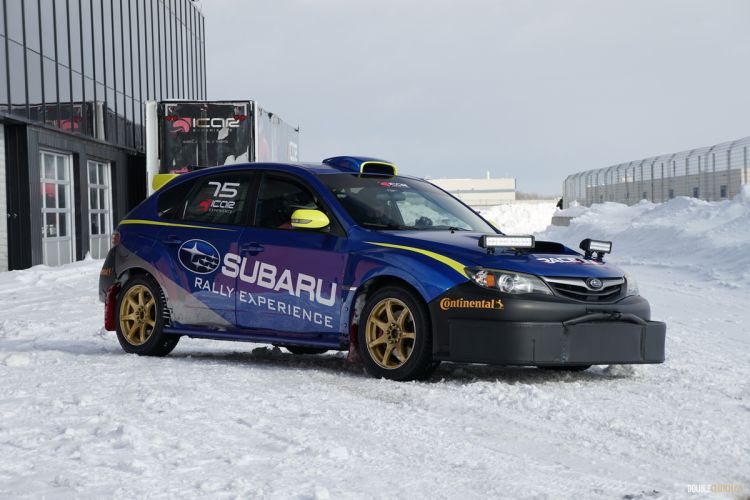 The screen you're reading this on was almost certainly made in China. Your shoes probably were. A sizable amount of the parts in your car probably were. As has been seen across every industry, it doesn't really matter where a product is made, it matters who made it, how strict their manufacturing process is, and most importantly, who developed the product, as we see with Apple famously (or infamously) touting on their products: "Designed by Apple in California," with "made in China" hidden in small print somewhere else.
Despite being produced overseas, the Sailun Ice Blazer WSTX is very much a locally developed product, having been designed and tested entirely in Canada, exclusively for our market, by a surprisingly small team of dedicated enthusiasts. It's an evolution of the Ice Blazer WST1, itself now nearly twelve years old – they've tried to iterate on it several times, but have only just now been able to come up with a meaningful improvement over the original, very successful design.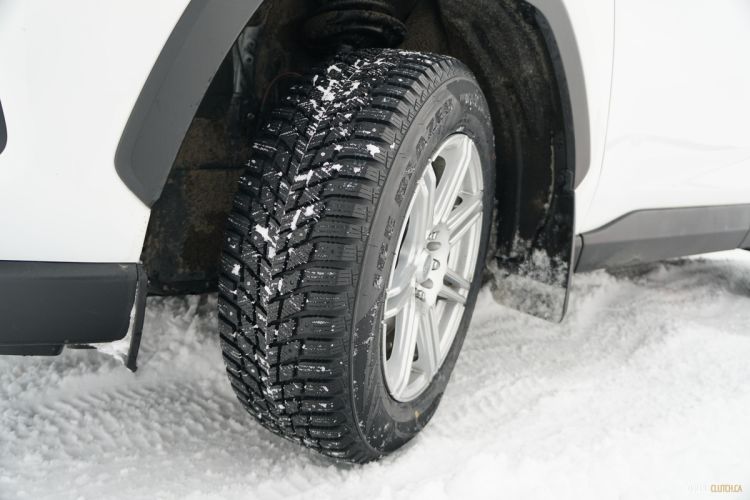 See, as with almost anything, everything is a compromise; you have to give up something to gain something. For example, any tire can be made to have better traction by using a softer compound of rubber, but this softer rubber will wear faster – it all comes down to striking a balance, and clever engineering to mitigate some of those compromises.
Sailun's development team has given up years of development time, and in exchange, gainied advancements in their proprietary rubber, silicate, and polymer compound, as well as improvements in siping design. This has allowed them to improve the performance of the new Ice Blazer WSTX, while reducing noise, and maintaining the same tread wear of the outgoing Ice Blazer WST1.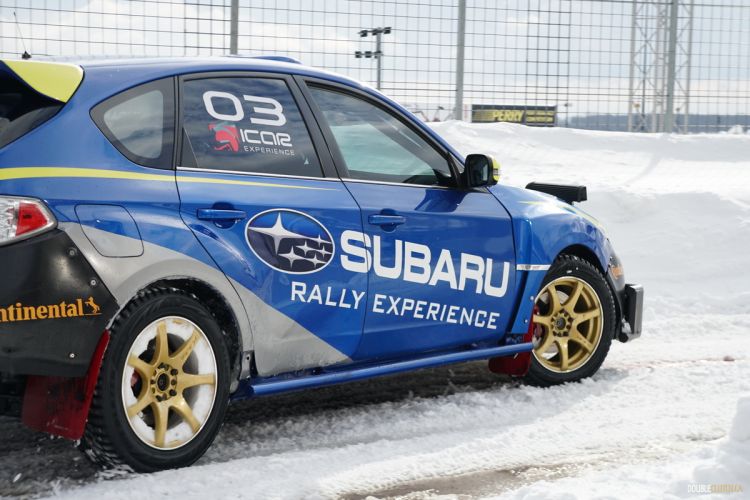 Sailun's tire test event utilized some of the most common vehicles in the Canadian market: a pair each of Toyota Corollas and RAV4s. We drove each vehicle back-to-back on the same mixed test course, which featured acceleration zones, a fast lane change, a long sweeping corner, a slalom, tight 90-degree corners and a braking box. Of course, one of each vehicle was fitted with the new Ice Blazer WSTX, while the other was riding on a fresh set of one of their leading competitor's latest and greatest products, that being the Firestone WinterForce 2.
On the smaller Corolla sedan, the two sets of tires felt very similar, to such a point that I would have never noticed a difference between the tires were they not driven immediately one after the other. The Firestone tires felt like they may have had marginally better initial turn-in response, while the Sailuns felt slightly better under acceleration and braking. Sailun's own testing corroborates this, showing up to seven feet shorter braking distances on ice (from 60km/h, when compared to leading competitors).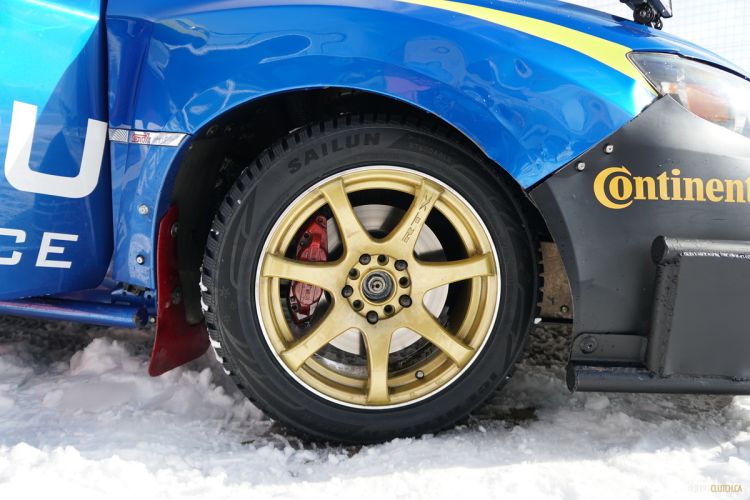 Sailun's team said their goal was to demonstrate comparable performance to a brand new Tier 1 product – remember that they're a value-minded brand, and achieving the same results for significant savings is a victory. However, on the slightly larger RAV4, they didn't achieve the same results as the more costly Firestone. Rather, the Sailun equipped vehicle felt noticeably better, with distinctly improved cornering performance over the Firestone, which tended to push wide on the snowy and icy surface of Mirabel's iCar performance facility. 
A highlight of the facility and the day itself was a surprise ride around iCar's oval track, converted to an icy drift course, in a race-ready Subaru Impreza WRX STI piloted by a professional rally driver. The cars were fitted with the same Ice Blazer WSTX tires that we were driving on, and demonstrated impressive traction as the hotshoe hooligan at the helm whipped the rally car around the circuit, looking out of the side window to see ahead more often than not.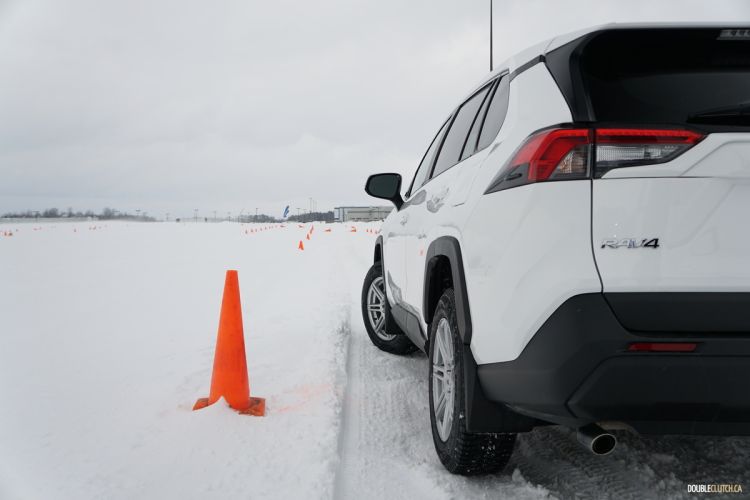 This event was a little different from the usual press events we find ourselves at. Being that this was a tire launch event, the majority of the people invited were tire distributors and dealers – which makes sense. It was interesting to hear opinions from the people who sell and deal with tires day in and day out, for a living. They specifically like dealing with Sailun for the reasons I've already laid out: they have a fantastic product at a great price point, and their team is wonderful to deal with on the back end, with top notch support. Some even go as far as to say they'd put the Ice Blazers in particular up against any of the premium brand winter tires, and have them on their children's cars.
A lot of these guys are noticing people now specifically asking for Sailun tires because they already had a set and loved them, not just because they're the budget option. That price point may have been what got them on board in the first place, but they're coming back and asking for them again because they're a quality product that performs well and can go the distance for hundreds less than with the bigger brands. Sailun proudly says there are over a million sets of their tires in service in Canada right now, and with their new, locally developed Sailun Ice Blazer WSTX, they aim to improve upon the goodwill that they've built in our market, and based on what we've seen, we have no doubt they'll move a million more.