In the early 1990s, an ambitious new company called Lexus begun selling cars in North America. It set its sights way up high with its LS 400 sedan, aimed at the Mercedes-Benz S-Class and BMW 7-series, both of which were long-standing members near the top of the automotive food chain. The LS 400 made an immediate impact and helped the young brand establish its foothold in the North American market. Today, we are witnessing a similar story unfold with the 2024 Lucid Air.
Unlike Lexus, being a subsidiary of Toyota with decades of automotive manufacturing experience already under its belt, Lucid Motors is a startup from the United States that is still in its infancy. The Air is its first and only product so far, with four trim levels to choose from in Canada: Pure, Touring, Grand Touring, and Sapphire. Prices range from $101,800 to $327,300.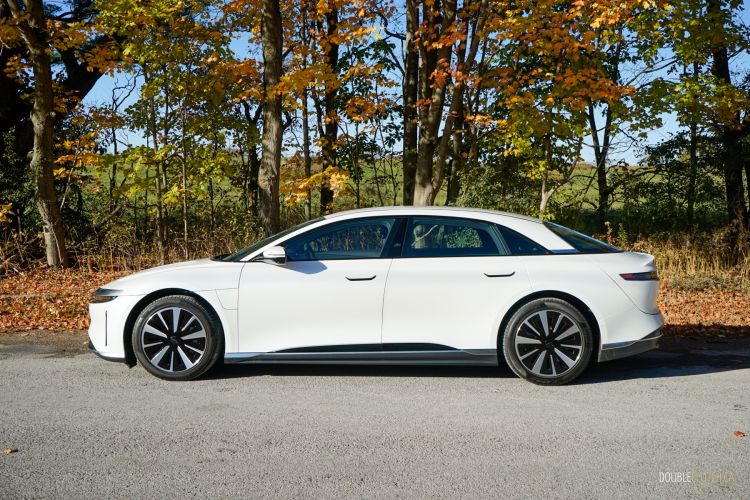 The Lucid Air is quite attractive. It is a well-proportioned sedan with no awkward lines or fake vents, and the clean design cleverly hides the car's size especially from a distance. The slim LED headlights are neatly tucked below the hood, giving it a simple and futuristic appearance. It is worth noting that the Air sits low with barely any wheel gap between the fenders and the tires, which helps to achieve a remarkable drag coefficient of 0.197. Just be mindful pulling into driveways or going over speed bumps.
Onto the exciting stuff: the Lucid Air offers a variety of power outputs, ranging from 430 horsepower in the base, rear-wheel-drive Pure, up to an unimaginable 1,234 horsepower in the range-topping Sapphire model. This is made possible by equipping the Air with one, two, or three electric motors; the tri-motor setup enables the Air to reach 100 km/h from a standstill in under two seconds.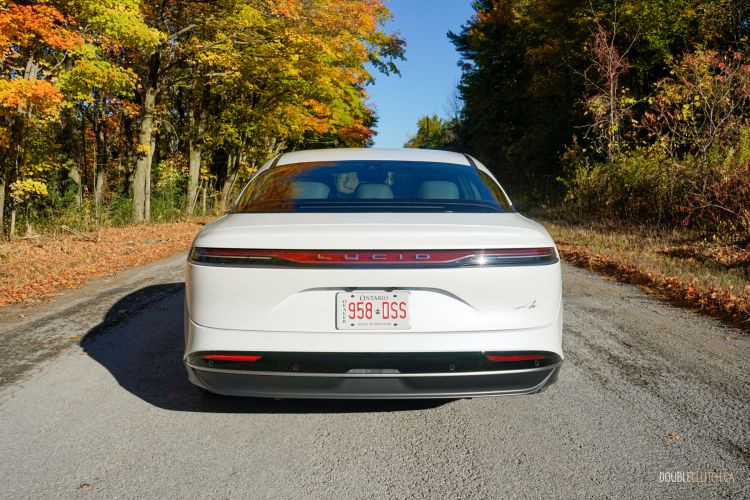 We had the opportunity to put two all-wheel-drive models — the 480-horsepower Pure, and the 620-horsepower Touring — through their paces. As you would expect, there is absolutely no hesitation for either cars in getting off the line, with the only perceptible difference being a slightly earlier levelling off in acceleration force in the Pure. The best part is that neither Air felt overly artificial behind the wheel; this is not an easy feat, as we have witnessed time and time again in EVs where the driver is kept completely devoid of any sensory feedback other than the quickly changing scenery up ahead.
When it comes to evaluating EVs, how fast it can go is often secondary to how far it can go on a single charge. Just like its power output, each model varies in its posted drive range. Our Pure and Touring testers can do up to 660 and 684 kilometres, respectively. The Grand Touring can do 717 or 830 km depending on whether you've opted for the Performance package, while the range-topping Sapphire is rated at 687 km.
All Lucid Air models are equipped with Level 3 charging capability at up to 300 kW, which theoretically allow for a 300-kilometre recharge ranging between 12 and 17 minutes, depending on the model. Of course, this number will more than likely vary in practice.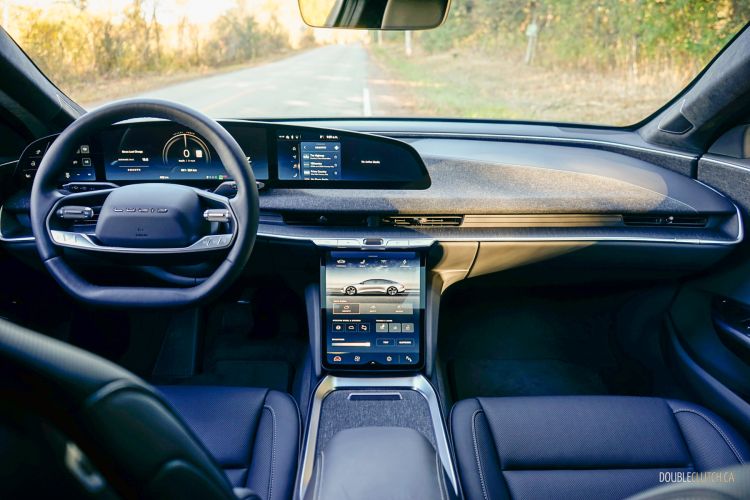 Getting into the Lucid Air takes a bit of contorting to get below the very low roofline and sloped A-pillars. However, once you are settled, you will enjoy an abundance of space inside for all five passengers. The rear seat is particularly comfortable thanks to its incredible legroom, and the Air's ride quality is above-average aided by lack of powertrain noises that traditional luxury vehicles would have to deal with.
We noted a good use of premium materials throughout the cabin in both the Pure and Touring models. Craftsmanship is surprisingly decent; we loved the solid glass roof design spanning the length of the whole cabin in the Touring model for an uninterrupted view of the sky. There is also a good amount of trunk space: 283 litres in the front trunk, and 627 litres in the rear cargo area.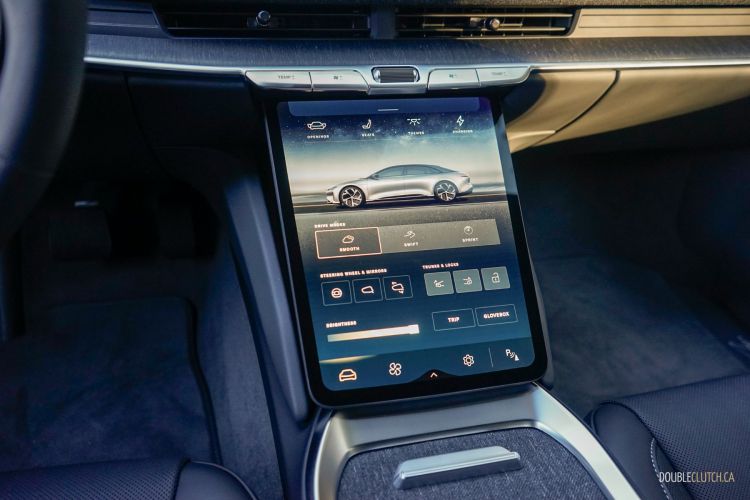 The layout is simple but far from basic. Three screens make up the majority of controls inside the cabin, and unlike some EVs the Air competes with, we are glad to see the shift lever and turn signal stalks have not been eliminated. There are also switches and dials for commonly used functions such as seat position, volume, and climate control adjustments, which is a pleasant surprise after seeing these eliminated to make way for, well, nothing. Wireless Apple CarPlay is supported, but Android users are left out of the ability to connect directly for now.
There are a lot of parallels to draw between the Lucid Air and the Lexus LS 400. They both set their aspirations up high, both garnered attention for their well thought-out designs, and both took home trophies in their early years from the world's pickiest judges and consumers to prove that they are worth their while. The 2024 Lucid Air certainly has what it takes to make an immediate impact in the industry, and we think Lucid's ambition could very well replicate Lexus' success. Here's hoping it will also mean we can keep enjoying fine automobiles for decades to come.
See Also
2022 Porsche Taycan GTS Sport Turismo