I have a bit of an affinity for older BMWs. I'm not a fanboy for the brand, I'd hesitate to call myself a "BMW guy," but my core values regarding what a car should be happen to coincide very neatly with golden-era BMWs, and I keep coming back to them; I've had seven of the damn things. I also have a fondness for convertibles, and in particular, the Mazda Miata, but I've never been able to bring myself to pick one over a brawny Bavarian bahn-stormer. So when I had the opportunity to sample an old Bimmer channeling Miata energy, specifically a 2000 BMW Z3 M Roadster, I was beyond intrigued.
I say intrigued rather than outright excited, because the Z3 doesn't have the best reputation as a driver's car. It launched in 1996 to somewhat mixed reviews, having originally been equipped only with a middling little four-banger engine that felt short on excitement. A six-cylinder variant quickly followed, which helped hugely, but it still failed to really resonate with a lot of people. It had a sexy retro inspired sports car shape and was a tiny, low slung little thing, very much like a Miata, but it drove like, well, a BMW.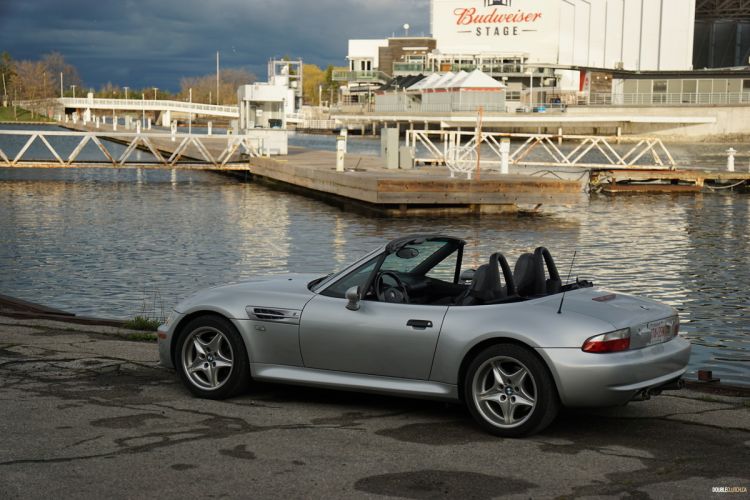 It drove like an athletic executive sedan, just like the kind BMW was so good at making. The trouble was, this wasn't an executive sedan, this was a tiny little sports car, something BMW didn't really have much of any experience with. The Z3 was built on the same somewhat compromised platform as the compact E36-chassis 3-Series, utilizing the front suspension from the then-new and much adored E36, and using the older semi-trailing arm rear suspension from the E30 3-Series for packaging reasons. 
The result was an exotic looking roadster with the underpinnings of a commuter car, with the  tricky rear suspension from a car dating back into the 80's. It was softly sprung to accommodate for this, and left something to be desired on twisty roads. The lighter four cylinder car couldn't hold a candle to the Miata, and the more powerful six cylinder failed to impress next to Porsche's then-new Boxster. It got written off as a "chick car" just like the Audi TT and Mercedes SLK, only being fun to look at.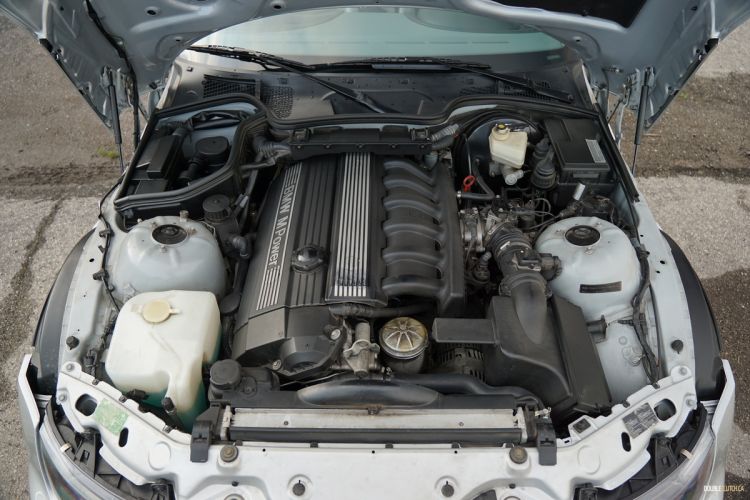 BMW's Motorsport division (back when the ///M badge wasn't on every BMW) eventually got their hands on the platform, and worked their magic on it with fantastic results. Being that Z3 borrowed a lot from the 3-Series, the M Roadster was able to take a lot from the M3, borrowing its 3.2L twin cam straight-six engine, producing 240 horsepower. Larger brakes came from the M3 too, and the similarities ended there, as a lot of bespoke chassis work was required to bring the Roadster up to snuff.
Both the front and rear got wider to house bigger wheels and additional rubber, with the rear growing distinctly voluptuous hips to house its thicker rolling stock. Lower and firmer suspenders came with thicker anti roll bars, and the rear subframe and trailing arms received considerable reinforcement to keep the old suspension design's proclivity for wagging its tail in check with the extra power on board. As is customary with M cars, a limited-slip differential with shorter gearing was fitted as a finishing touch. A five-speed ZF manual was the only available transmission.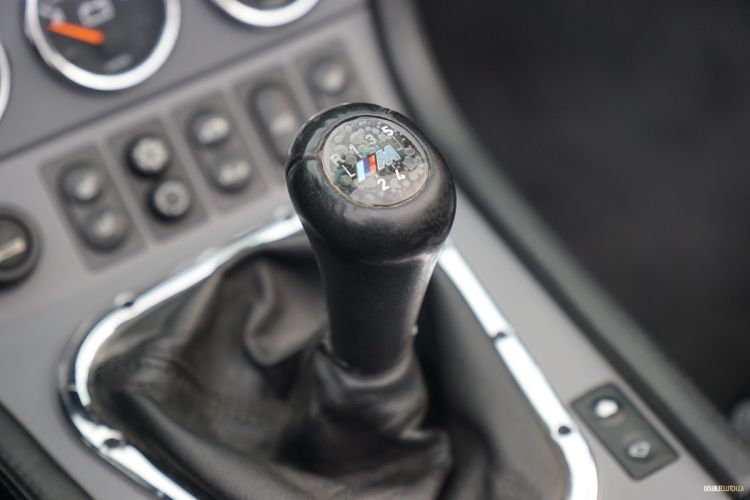 I've always liked the idea of these, but have never driven one. When this showed up, I was a little afraid of it. See, I was a little afraid of it being the underwhelming lame duck everyone said it was, which would be a bummer, because the idea of BMW Miata sounds amazing. What I was much more afraid of was finding out that is the BMW Miata I've always thought it would be, and I'd never be able to tear myself away from it. So… where does it land?
On approach, the car is a still looker, with its classic sports car proportions still commanding attention amongst a sea of increasingly anonymous econoboxes on stilts. The M's muscular haunches slink over bright finished, classically deep-dish 17-inch "Road Star" wheels, which lends the little Z3 some additional presence. These cars have always looked great, and the extra dose of seriousness from the M tweaks really set it off.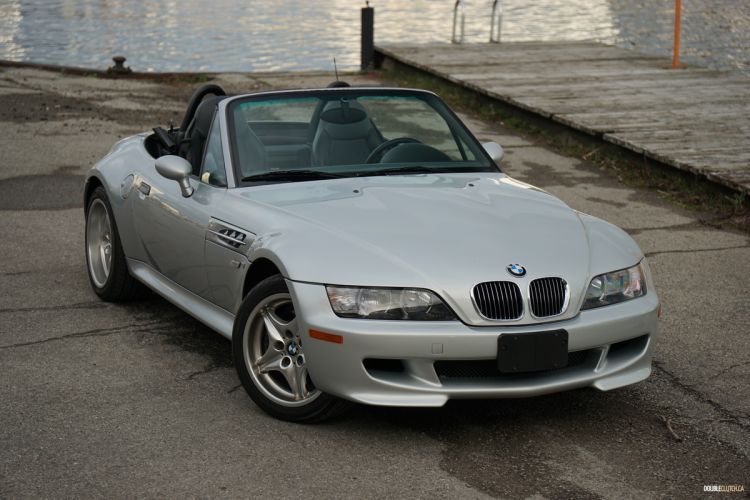 Climbing into the cabin requires a little flexibility, as it's low, and framed by fairly high sills for added rigidity. Once you're settled in, you're greeted by an intimate cockpit that continues the retro sports car theme to differentiate it from its more practical brethren. Most M Roadsters had a two-tone interior, color keyed to match their exterior – black and grey in the case of our titanium silver test car – to breathe a little more personality into the space. The Z3 also receives additional gauges on the center stack for oil temperature, charging voltage, and an analog clock. The on-board trip computer that was de-rigueur on every BMW is curiously absent.
The engine fires to life with a subtle growl before settling into a quiet, impeccably smooth idle. The first order of business is to put the top down, which is a half manual affair. Release two latches and lift it slightly away from the windshield, and then hit the button on the center console which'll quickly fold it away behind the seats in about five seconds. Slide the surprisingly concise, snickety shifter into first, release the short-traveled clutch, and ride off into the sunshine.
The first impression is a little unusual – it does drive like a BMW. You walk up to it expecting a Miata, and this isn't quite that. The steering has the deliberate heft and slow-ish, linear response you'd expect from an M3. Similarly the powertrain has longish legs, buttery smooth operation, a signature straight-six baritone bark, and considerably more power. Overall the Z3 M feels stiffer, grippier, and at first blush, perhaps a little more demure than the plucky, featherweight, ethereal Miata. I understand why it might be a let down for some people.
Put your foot down and those concerns instantly disappear, as it transforms into a lively, tail-wagging hooligan just like all the best golden-era Bavarian cars. It has all the wonderful communication and touchy-feely goodness of all of BMWs greatest hits that I've loved so much, except with more power and substantially less car to move around. That last point is worth highlighting – this car has a short wheelbase, you have to be mindful of the power you're feeding through that limited slip rear end, because it really wants to rotate.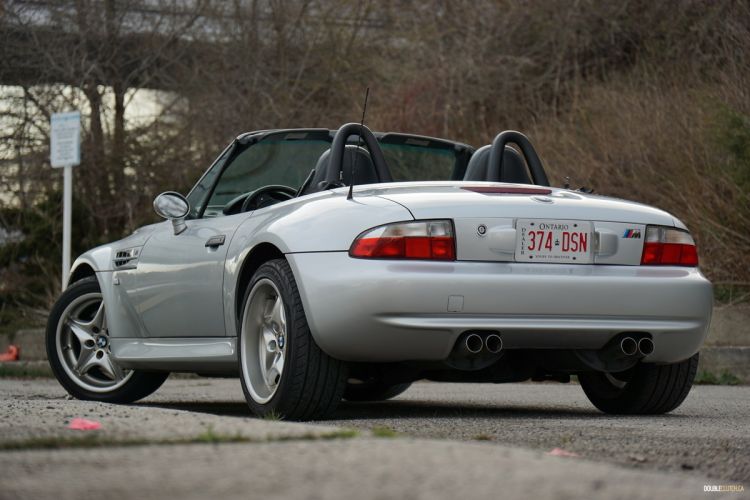 But if, say, you've been driving ancient Bavarian hoopties for years and are accustomed to their habits (like yours truly), it is glorious. I spent a lot of time getting casually sideways in this car, as it's simultaneously very eager to break loose, but it also does so in a controllable way that never gets old. In typical BMW fashion, the driving position is excellent, the pedals are perfectly spaced and calibrated for fancy footwork, and the steering reads like braille. In typical ///M fashion, the engine is wonderfully responsive, super eager to rev, and it's fast. In very un-BMW fashion, the shifter is excellent, and, you know, it's a roadster, so it's awesome.
Of course when you're not being a delinquent, it's still a charmer, as the same BMWness that makes it a brilliant driver's car makes it a lovely cruiser. The engine is insanely flexible, I can't say enough about it, it's such a peach of an engine; honestly faultless. The ride is fairly compliant, with only big heaves in the pavement sending nasty shudders through the chassis. NVH levels with the top up are pretty good, and wind turbulence is fairly well controlled with the top down. The Harmon Kardon sound system is terrific, and the overpowered heater and heated seats are more than apt to keep you comfy if you're a dunce like me, and choose to keep the top down in single digit temperatures.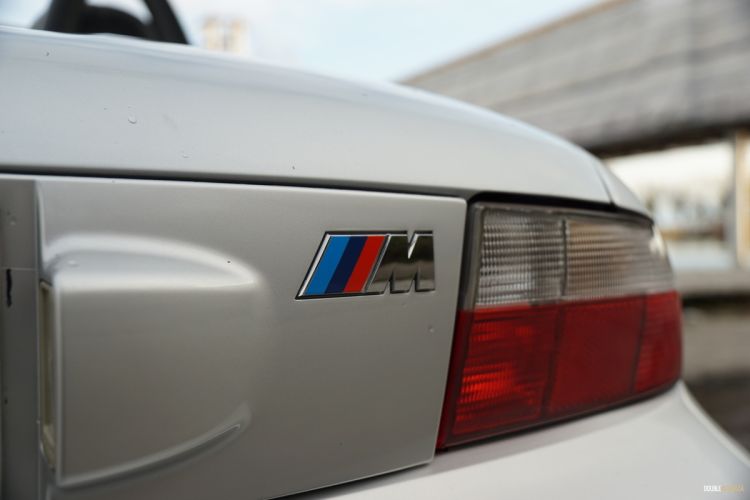 I have a really soft spot for convertibles, and this goes back to my childhood. That openness and freedom that's inherent to a topless car has always had a strong allure; I like the wind, the sounds, the smells, and the sights, and the sensations, feeling much more a part of your world, much more able to be present in the moment. It is the Bavarian Miata I was worried it would be. The 2000 BMW Z3 M Roadster masterfully pairs the open top joy of a Miata with delicious driver's chops of a classic Bimmer. I was right to be afraid of this car. I might need it.
See Also:
Enthusiast's Corner: 2001 Ferrari 360 Modena