Crossovers or sport-utility vehicles are a dime a dozen today, with more on the way whether we like it or not. Those priced over $100,000 are becoming a regular sight, but what about those consumers that are on a strict budget? Subcompact utility vehicles litter the market but don't seem to attract the level of attention as their larger siblings. This week's 2023 Jeep Renegade North 4×4 has received a minor facelift, and set out to see if it has the chops to compete with some stiff competition such as the new Honda HR-V and Subaru Crosstrek.
Those that prioritize off road capability would be wise to consider the 2023 Jeep Renegade over most of its competition. The Renegade does need to look over its shoulder when compared to the likes of the Ford Bronco Sport, which plays in the same sandbox for off road capability with more modern tech and looks.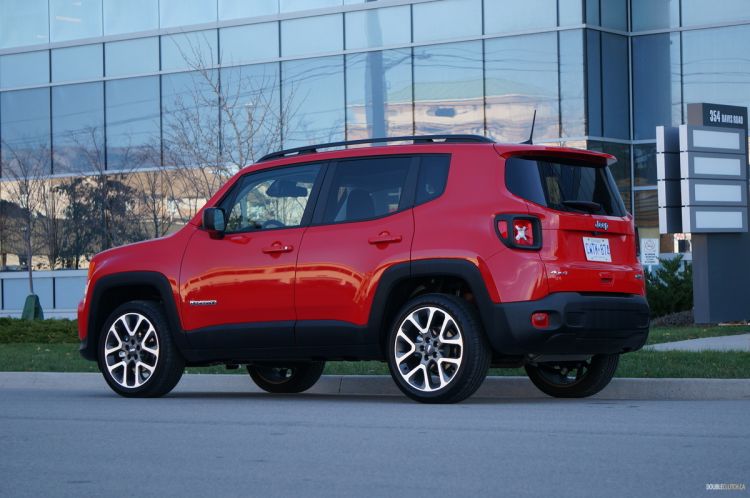 While most Jeeps look tough and rugged, sadly the Renegade fails to share those traits. It's miles better looking than its Compass sibling, but the Renegade looks more cute-ute rather than badass due to its small size and overall design. Even with this year's nips and tucks all around, it can't escape its overall appearance. Its tall stature does help with overall headroom, however the Renegade looks rather quirky. For 2023, the headlights, grill, taillights, front and rear bumpers have been tweaked to add some overall flair to the exterior.
Inside, Jeep has made some small upgrades to the quality of the plastics used on the doors and dashboard. Don't look for the Renegade to compete material wise with competitors such as the Mazda CX-30; the standard Jeep utilitarian design can be found here but on a much smaller scale. Buyers looking for the latest in user technology should be more than satisfied with standard Apple CarPlay and Android Auto, and a wireless phone charger is also present. The 8.4-inch touchscreen is easy to use and remains one of the best in the industry. The cabin is rather spacious for such a small vehicle. Cargo space in the rear is 523 liters and with the seats down, grows to 1,438 liters.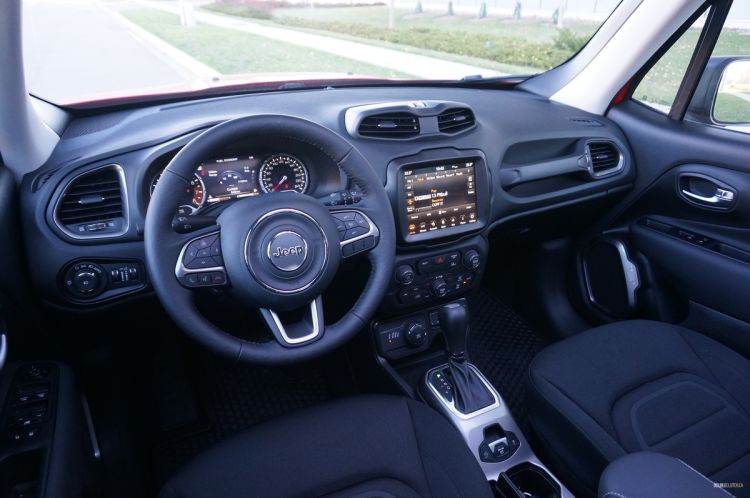 While enthusiasts recall their memories of a Jeep with a big six-cylinder under the hood, that is not the case with the 2023 Renegade North 4×4. A 1.3-liter turbocharged direct injection engine can be found under the hood. This small power plant produces a surprising 177 horsepower and 210 lb-ft. of torque. It's mated to a nine-speed automatic transmission; shifts are relatively smooth but the Renegade rushes to get into the next gear to maximize fuel efficiency. The Renegade launches with authority thanks to the high torque figure, but sadly it does return a not so impressive 0-100km run of around 9.1 seconds.
Surprisingly, for a vehicle with strong off road capabilities, the ride is quite composed in our Renegade North 4×4. Body roll isn't quite as bad as you'd think, and it's relatively planted on the road with minimal overcorrection needed. The Renegade does lag behind in fuel efficiency due to its boxy aerodynamics and weight. Ratings come in at 10.1L/100km in the city and 8.1L/100km highway; our combined figure over the week was 10.4L/100km. Premium-grade fuel is recommended, though the Renegade can get by just fine with regular.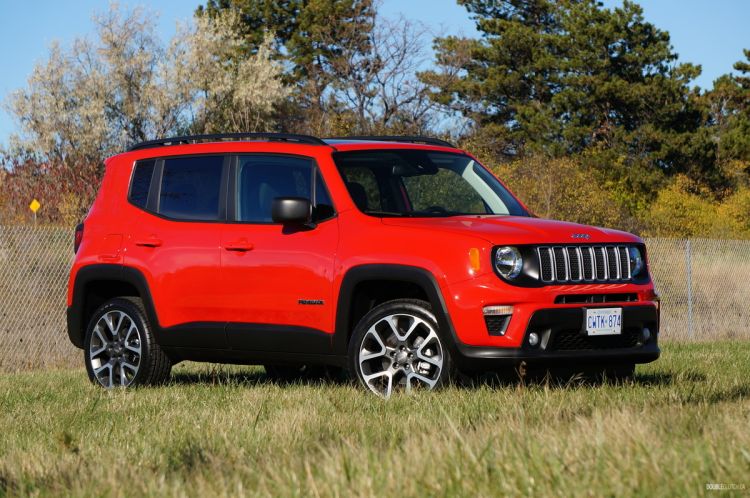 Pricing for the 2023 Jeep Renegade starts at $37,090 like the one we are testing, while a top spec Trailhawk Elite starts at $43,335. Our tester with the Sun & Sound Group comes in at $39,485 for the volume-oriented model. This is significantly more than most of its competition and makes it a hard sell if off roading capabilities is not a priority.
Though the 2023 Jeep Renegade North 4×4 may not be the top choice in its segment, you cannot ignore its off road pedigree. That alone is enough for those on a tight budget but still want to hit the trails outside of the city. The Renegade will not beat you up as a daily driver, provides the creature comforts that consumers demand and adds the Jeep charm that competitors cannot match.
See Also: