You know that feeling when you meet a child again after a few years, suddenly they reappear as a fine young adult and you start pondering what happened with life? That's exactly how we felt as we picked up this 2023 Honda HR-V EX-L Navi – it's been less than a year since we reviewed the last one and we could hardly recognize this sophisticated crossover sitting in front of us.
Just like that youngster you blinked on, the all-new Honda HR-V has grown a size and looks substantially bigger than the outgoing model. The redesigned front end is handsome and the new LED headlight design drew comparisons with the much more expensive Lamborghini Urus throughout the week. The subcompact HR-V's silhouette is more elongated and wagon-like than other crossovers in the market today and is a refreshing take when compared to all the boxes we see on the road today.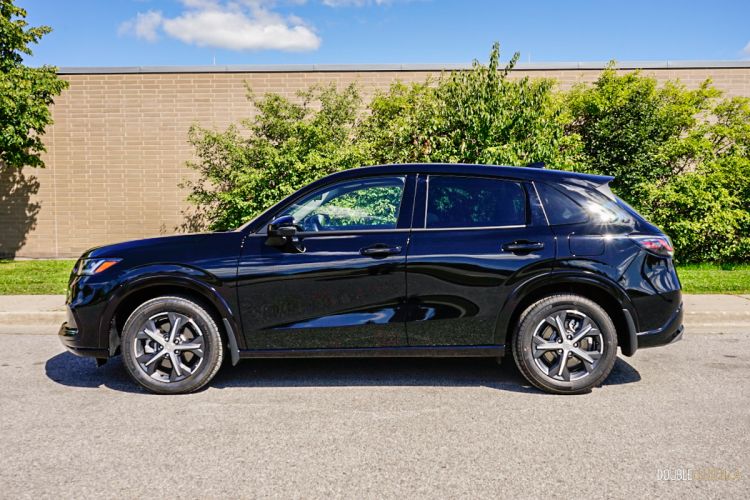 With a powertrain and chassis directly taken from the eleventh generation Honda Civic, the new HR-V's driving dynamic feels much more refined and upscale. The larger two-litre four-cylinder engine outputs 158 horsepower at 6,500 RPM and 138 lb-ft. of torque at 4,200 RPM, an increase of 17 and 11 respectively, which is plentiful for most urban commutes. While patience is required for sudden acceleration and overtakes, the HR-V manages well everywhere else thanks to the reworked CVT delivering power to all four wheels quietly and smoothly. It is worth noting that all-wheel drive is optional for LX and standard for Sport and EX-L Navi models.
Steering is light and easy to modulate but there is more play than we have come to expect of a Honda product. Good news here is that the HR-V handles very much like the Civic sedan – understeer is evident if you push it but you will know in advance and the brakes are good to pull it to a halt if needed. The suspension tuning favours comfort over cornering prowess which is to be expected and we are perfectly fine with that, and the decision to stick with a 17-inch set across the lineup also contributed to its ride quality.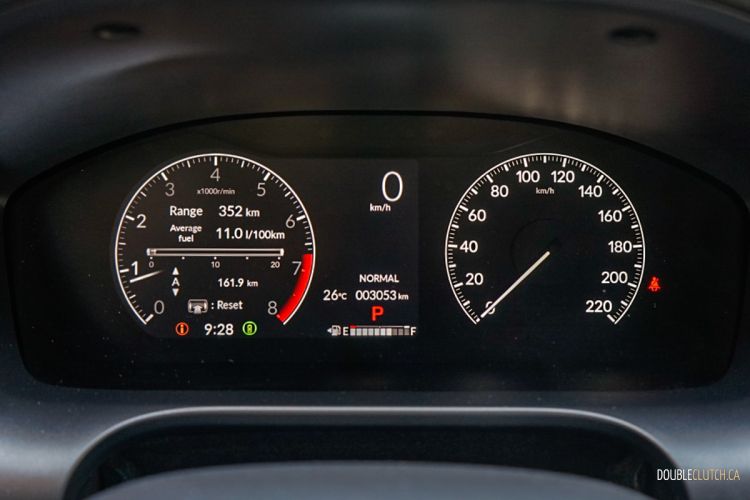 Fuel economy on the 2023 Honda HR-V is rated at 9.4L/100km in the city and 7.8L/100km on the highway for a combined average of 8.7L/100km. Our observed fuel consumption for the week of city-heavy commute landed at a slightly higher 9.5L/100km, and the HR-V accepts regular grade fuel for its 53-litre tank.
The biggest area of improvement for the 2023 Honda HR-V is in its cabin – leather steering wheel and gear shifter, metal air vents, contrast-stitched leather seats, and high-quality button and dials upped the scale inside by multiple folds over its predecessor. We love the roominess for both front and rear passengers and the 691-litre cargo space trumps many of its direct competition. Wind and road noises are to be expected in this segment but the HR-V's cabin is not overly loud and the inclusion of a power sunroof on the Sport and EX-L Navi models helped improve the overall airiness tremendously.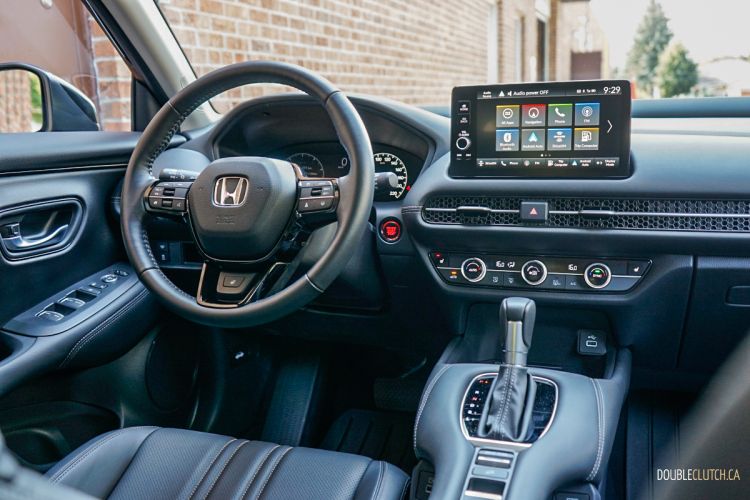 The touchscreen infotainment is quite good – system navigation is intuitive and there are enough shortcuts to allow for quick access on the fly. This top-trim EX-L Navi model features a lot of upgrades such as a larger nine-inch touchscreen, wireless support for Apple CarPlay and Android Auto, additional speakers for the audio system, as well as SiriusXM support and a wireless charging pad. These extra features elevate the HR-V from being a second thought to one that is easily on par with other segment leaders such as the Toyota Corolla Cross and Mazda CX-30.
Driver assistance technology is another key area of focus for the new HR-V and there is a lot included across the HR-V lineup. Systems such as Adaptive Cruise Control, Blind Spot Information, Collision Mitigation Braking, Forward Collision Warning, Rear Cross Traffic Monitor, Traffic Sign Recognition, Lane Departure Warning and Lane Keeping Assist, Traffic Jam Assist, and Automatic High Beam systems are all standard and this is great news for the HR-V's target clientele as they tend to be younger with less experience behind the wheel.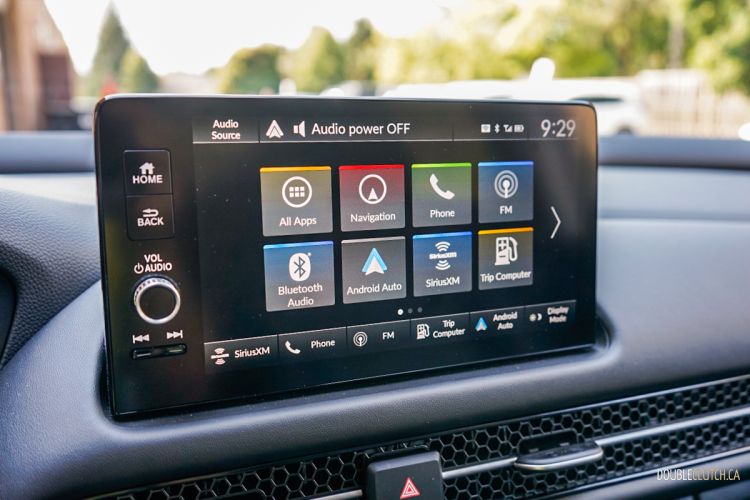 MSRP for the 2023 Honda HR-V starts at $28,730 for the base LX-2WD model and climbs quickly to $37,130 for our top-of-the-line EX-L Navi. Add $300 for the Crystal Black Pearl paint job and our as-tested price of $37,430 lands on the high end of the spectrum. Unfortunately for HR-V, competition is extremely fierce at this price point – there are the Volkswagen Taos and the Toyota Corolla Cross that are both great choices for a no-frills crossover, and can even draw competition from its own platform-mate, the Civic Sport Touring, that comes in at nearly $2,000 less and offers a similar package.
There you have it – the 2023 Honda HR-V EX-L Navi seemingly grew up overnight into this charming crossover that made us quickly forget about its predecessor. While its upper-tier pricing could potentially open itself up to much stiffer competition than it might have wanted to see, there is still plenty to like about the HR-V including its charming looks and class-leading interior space, and we do not doubt Honda will sell a lot of them as the market continues to take up every subcompact crossover available.
See Also: