Acura has always sat at a different table from its competitors from Germany. It has never been seen as a luxury brand at the same tier level as BMW, Mercedes-Benz or even Lexus. Acura marches to their own drum and found their own level of success that allowed the brand to exist.  Consumers that wanted to move up from their Honda would easily feel at home with Acura. With the shift to sport utility vehicles, the 2022 Acura RDX Platinum Elite A-Spec we have this week finds itself as the brand's top selling model and for good reason beyond just brand loyalty.
Consumers that wish to stay within the luxury Japanese compact SUV market have the Lexus NX, Infiniti QX50 and this, the Acura RDX to choose from. All are quite competent yet have their own strengths that buyers gravitate towards, yet the RDX consistently remains one of our genuine favourites. This new package, combining the luxury features of the Platinum Elite trim with the sporty looks of the A-Spec ticks the major boxes for most.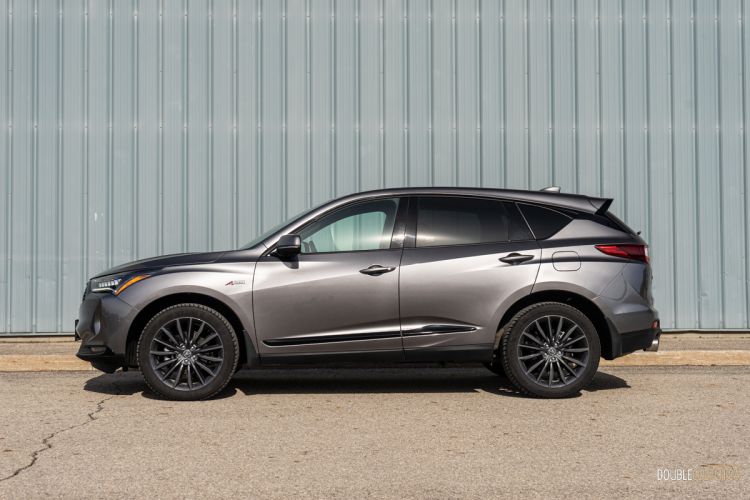 All RDX models share the same powerplant. Sadly, there are no bumps in power when moving up the price range or with the A-Spec moniker, though thankfully the 2.0-liter turbocharged four is an absolute gem. This engine is related to the boosted motor in the Civic Type R and remains one smooth operator. Using a smaller turbo and different intake, torque is available down low and is perfect for a daily driver. The 10-speed automatic transmission shifts smoothly but does tend to trip up on some of the higher gears when asked. The paddle shifters help but it does tend to downshift with less response than expected.
Acura's Super Handling All Wheel Drive (SH-AWD) is standard on all RDX models in Canada. With the ability to shift 70 percent of available power to the rear wheels, the RDX remains fun to drive and will satisfy most enthusiasts who need a responsible daily driver. The adaptive dampers found on our Elite model are a welcome surprise and add to the RDX's performance credibility.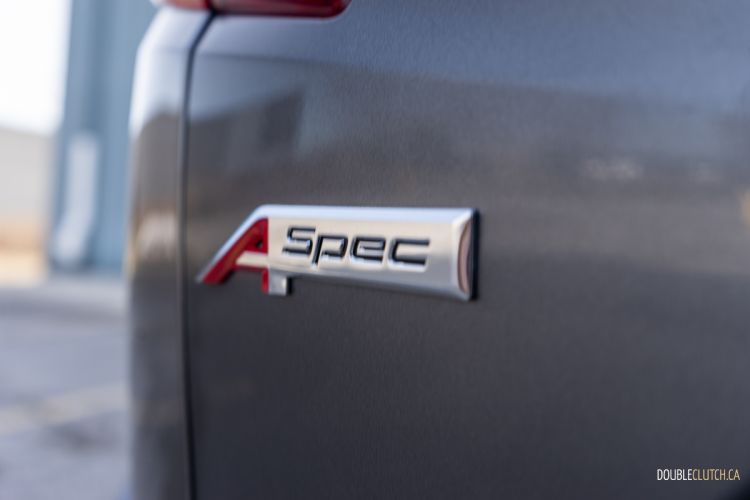 The handling and ride are simply superb; jumping behind the wheel is an absolute joy, which is a lot to ask for with compact crossovers that are typically soulless. Steering feel is fantastic with the right amount of heft despite being electrically assisted. Bump the Dynamic mode knob to Sport and let the fun start. With 272 horsepower and 272 lb-ft. of torque, expect a 0-100km/h run in around the 6.5 second range.
For 2022, the RDX has received a mild facelift that brings with it a more aggressive look. Nips and tucks were made to the grill and intakes up front. In the rear, a new bumper and exhaust tips can be found. Our top-trim tester had some large rounded exhaust tips, while lower trims settle for a more rectangular design. The blacked-out theme fits perfectly and adds to the RDX's sporty demeanor. Our tester looks fantastic and remains one of the best looking utility vehicles on the market today.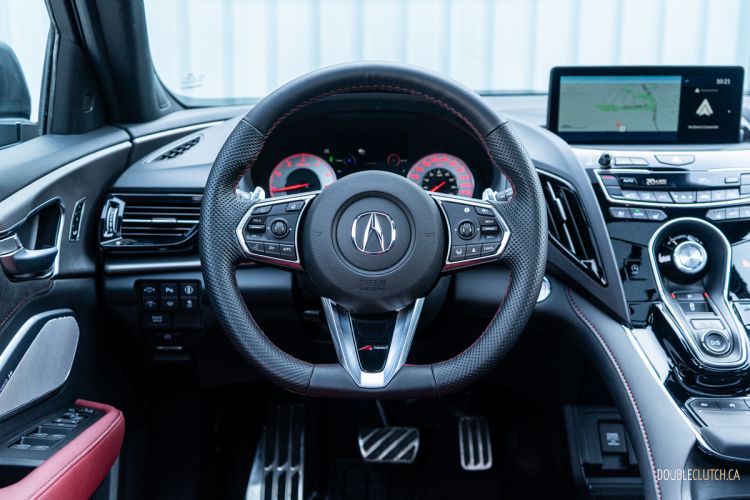 While the interior is not as flashy or modern as a Genesis GV70, it gets the job done. The center stack is quite busy and looks dated, with decent materials that do nothing to really stand out. As expected for Acura, build quality is top notch and everything comes together rather well. Analog gauges are front in center at an age when digital is all the rage. A 10.2-inch screen is used for the infotainment system. Wireless Apple CarPlay and Android Auto are standard which connect seamlessly each and every time. A 12-speaker ELS Studio system is found on this trim and sounds simply amazing; proof that you don't need 20-plus speakers to get your point across.
Sadly, two glaring issues stood out; the first being a lack of thigh support for my tall frame. Secondly, the infotainment system is better than both Lexus and Infiniti's current offerings (including the new NX), but the touchpad-controlled infotainment system is still fairly infuriating and distracting to use.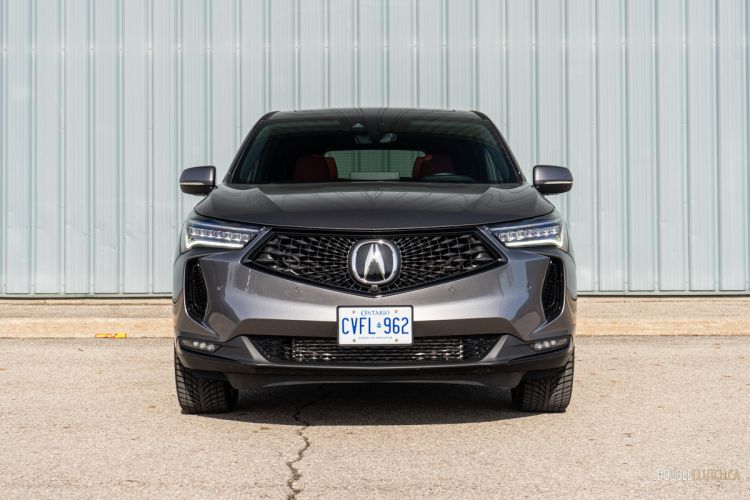 Fuel economy during our test week was a 11.7L/100km in mixed driving. Acura Canada's figures are 11.0L/100km city and 8.6L/100km highway, for a combined 9.9L/100km. The 65-liter tank does require premium 91-octane fuel. As a value proposition, the 2022 RDX is hard to beat. Pricing starts at a very reasonable $46,900, with our Platinum Elite A-Spec requiring buyers to open up their wallets for $59,100.
While the 2022 Acura RDX Platinum Elite A-Spec may not be the fastest or be the most modern compact luxury crossover on the market, its overall simplicity makes it a winner even with its quirky infotainment. Against its Japanese competitors, the RDX would be my choice to own as it's the only one that hits that fun to drive button while delivering superb quality and a reputation for longevity.
See Also:
2022 Genesis GV70 3.5T Sport Plus