Launched in 2020, Toyota's fourth generation Highlander is everything a three-row crossover needs to be. Where the brand's iconic 4Runner is the rugged off-road all terrain gas guzzling brute, the Highlander is its refined, fuel sipping sibling. New for this year, the 2022 Toyota Highlander Hybrid Bronze Edition is a package that adds an extra touch of chic design and creature comforts to the Highlander lineup.
Even with a passing glimpse one can't help but notice the latest Highlander. Its sophisticated body lines, sleek silhouette and low greenhouse stand out. The Bronze Edition is available in two colors; Cement – a light grey with a hint of blue pictured here, and the extra posh Wind Chill Pearl (white). Both colors coordinate well with the 18-inch Satin Bronze wheels and serve as the only identifying exterior feature that gives this model its name. As with all the other hybrids in Toyota's lineup, the Toyota emblems on this model wear blue.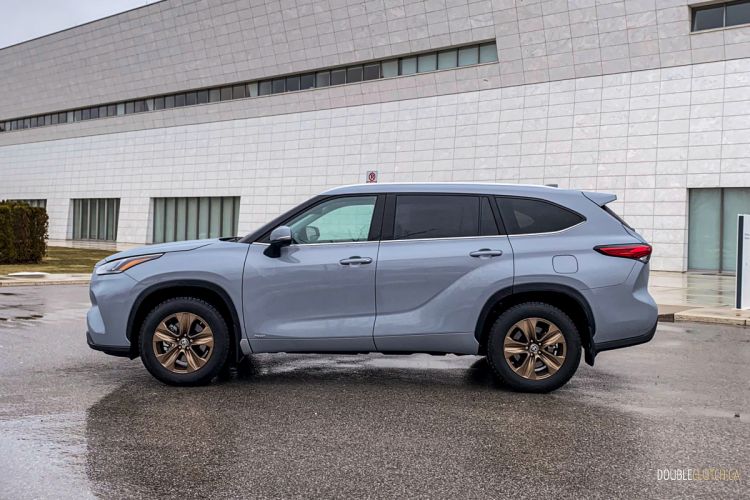 The interior of the Highlander is refined such that you could easily mistake this for a Lexus. From the soft touch of the buttons to the gentle click of the signal and wiper stalks, it all comes together to create a comfortable cabin. Bronze Edition additions add some flair over the standard XLE model, beginning with the Highlander logo puddle lights and illuminated bronze door sills to greet you. Bronze accent stitching is a subtle yet nice touch across the asymmetrical dashboard.
Rain sensing wipers, automatic headlights and a digital display rear view mirror are also here to pamper. The biggest stand out though are the special upholstered seats featuring a swanky pattern with a tan stripe accent in the center. The driver gets a 10-way power adjustable seat with excellent power lumbar support, and third row seating is plain solid colored SofTex and is not very roomy. These seats are probably better off folded flat to make more room for shopping bags. Rounding out the Bronze Edition is a second-row 1500-watt 120V accessory power outlet.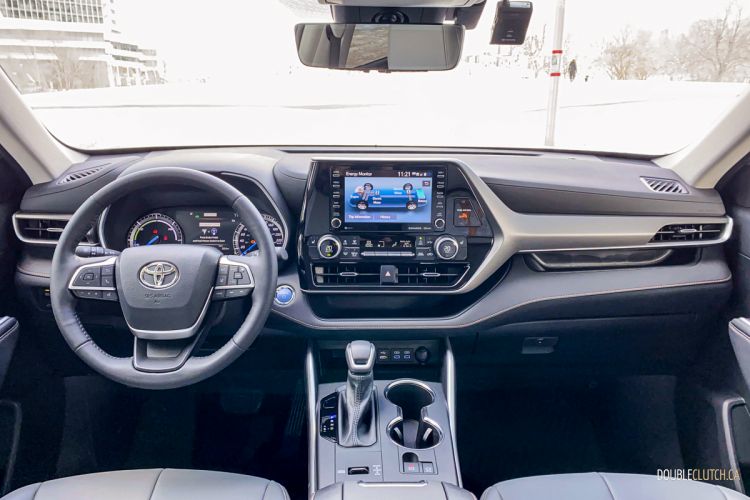 While the eight-inch touchscreen is nicely integrated into the dash, the software it is running is probably due for an update with a modern interface. Apple CarPlay and Android Auto support is included but only through a wired connection. A standard USB, 12V accessory port and a pair of USB-C outlets are arranged neatly in front of the gear selector with a handy pass-through to feed wiring to the shelf above. The Highlander's quiet cabin does help the six-speaker audio system but unfortunately the upgraded 11-speaker JBL setup is only available in the Limited trim levels.
What really sets the Highlander apart from its competition is the available hybrid powertrain. Toyota's Hybrid Synergy Drive system is a self-charging EV system, implemented here with a 2.5-liter internal combustion engine working with two electric motors. Clever software proven over the past decade monitors the battery's charge, recharged through regenerative braking and from the gasoline engine which acts as a generator.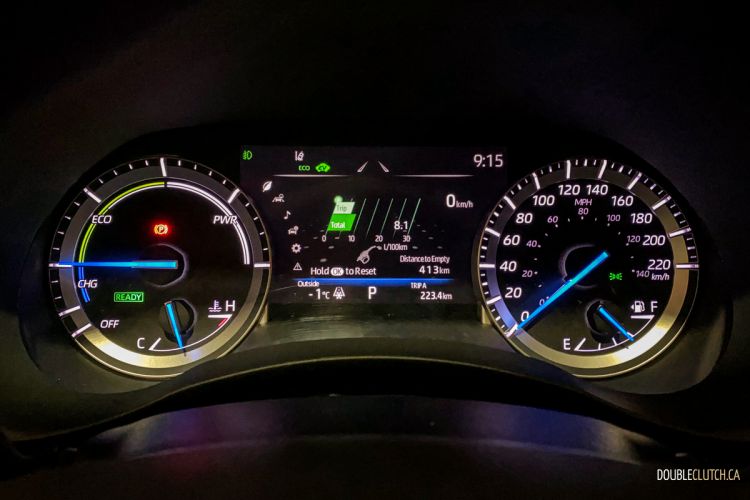 Press the "Power" button and the gauge cluster comes alive; the gas engine only kicks in if the battery needs charge. The Highlander can run exclusively on electric power at lower loads and by pressing the EV Mode button drivers can ensure stealthy exits and arrivals so long as the battery is sufficiently charged. As load increases the engine comes on and seamlessly blends power to achieve a combined 243 horsepower and 175 lb-ft. of torque ultimately propelling the Highlander from to 100km/h in about 8.4 seconds. Acceleration is not a strong suit but there is enough power to meet the needs of most buyers.
Handling feels flat with minimal body roll; the steering feels light and accurate. It's sure footed in poor weather conditions as all Highlanders sold in Canada are equipped with all-wheel-drive. A "Trail" mode can be activated to help tackle treacherous terrain; acting as an enhanced traction control at the expense of fuel economy. All this combined with excellent visibility and the Highlander is easy to drive, it feels like a much smaller vehicle compared to its actual size.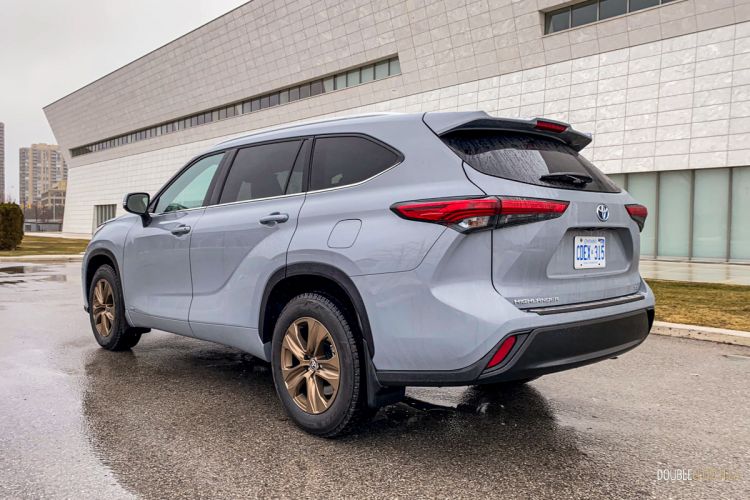 Maximizing fuel economy becomes a game of trying to keep the energy monitor in the "charging" and "eco" zones, taking care to minimize time spent in the "power" area where the gasoline engine intervenes. The gas engine sounds like it's being run harder than it's, comfortable with and things are no different here. There is a sense of disappointment when you hear it straining away both because of the sound and because your eco score is plummeting.
Just how good is the Toyota Highlander Hybrid on gas? Toyota gives it an official rating of 6.7L/100km in the city, 6.8L/100km on the highway, and 6.7L/100km combined. Those figures would be good for a subcompact car, let alone a big crossover as refined as this. During our week of cold winter testing with mostly highway miles, we observed 8.1L/100km – not as impressive as what this vehicle is capable of but still far ahead of just about anything in the class.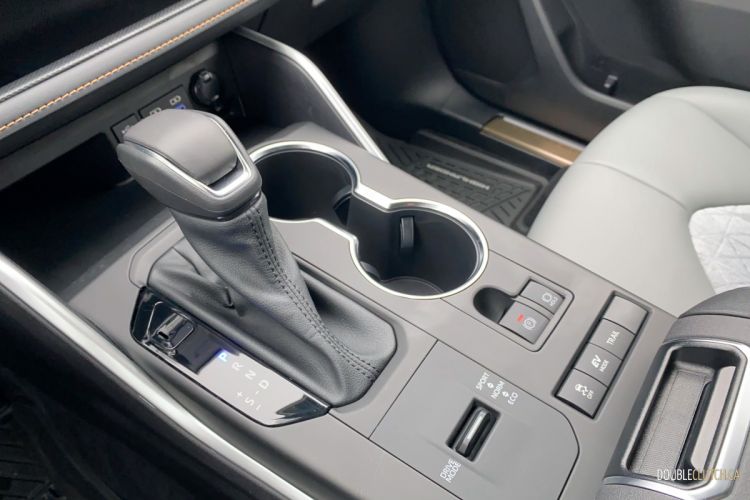 Aside from giving up some grunt versus its turbocharged and V6 powered competitors, the other concession made with the hybrid powertrain is the reduced towing capacity. When equipped with the 3.5-liter V6, the Highlander is rated to tow up to 5,000 pounds versus the 3,500 of the hybrid model. It's all for the best, as the Bronze Edition is probably a little too posh to be seen doing that sort of heavy lifting anyhow.
The 2022 Highlander is the first vehicle equipped with Toyota's latest suite of safety features, "Toyota Safety Sense 2.5+". This includes a pre-collision system that can detect pedestrians, bicycles and vehicles while preparing to make a left turn, Lane Departure Alert with steering assist, and lane keep assist. The radar cruise control has also been enhanced to reduce speeds to safely navigate corners as well as keeping distance from other vehicles. XLE models including our Bronze Edition add a blind spot monitor with Rear Cross Traffic Alert.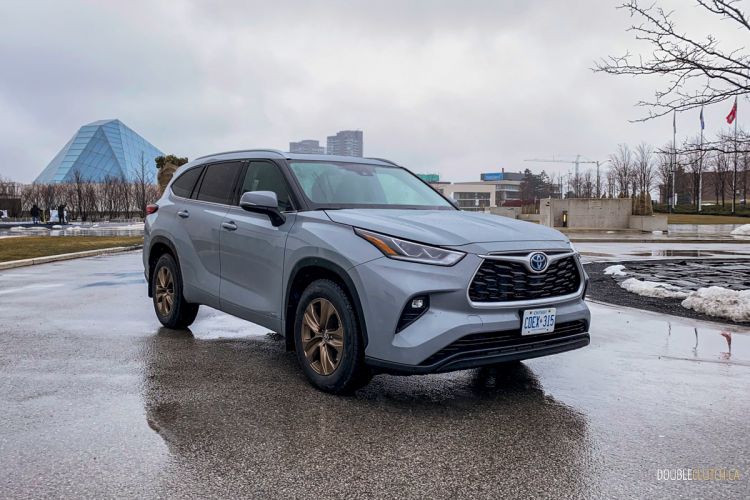 The hybrid powertrain option for Highlanders is still only a $2,000 premium over the standard 3.5L V6. In today's economic climate, choosing hybrid power makes more sense than ever. As long as third row space and a sporty powertrain are not your highest priorities, the 2022 Toyota Highlander Hybrid Bronze Edition is an easy choice to make. It's comfortable and easy to drive with proven reliability, class leading fuel economy and strong resale value. The only decision to make here is if an extra $3,430 for the Bronze Edition is worth its weight in bronze.
See Also: