I found myself in the seat of the 2021 BMW R1250R Exclusive – the roadster variant of the wide-reaching R1250 lineup. At the heart of the bike, BMW has stitched in a 1254cc twin-cylinder boxer engine that also sports their shift-cam tech, which of course helps ensure all 143 Nm of torque is available as often as possible. It does a damn good job of this, both for the sake of fuel economy and performance.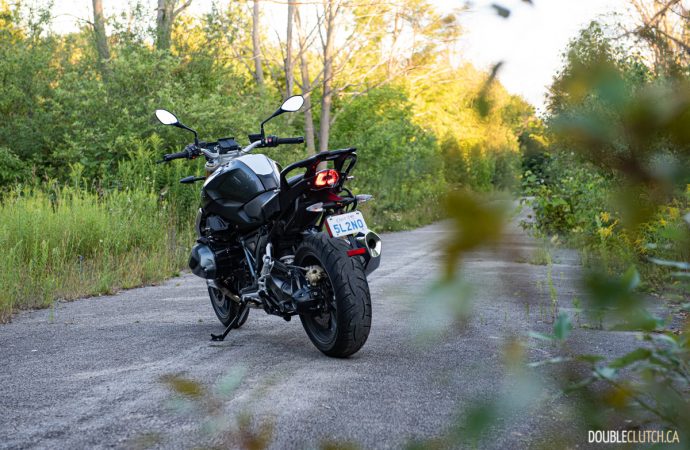 In terms of economy, there's so much torque always available that you can easily float around in 60 zones in 6th gear without bogging down or labouring the engine. Performance-wise, you can pick the wrong gear for a corner and you'll make it through to the exit without ever knowing it. If you do realize it, the quick shifter lets you select the correct one with a seamlessness that even Photoshop's clone tool would envy.
The suspension setup is plush enough to soak up most road imperfections with ease, only translating significant humps or potholes into actual bar feedback even in the "Dynamic" setting. Now, while there's certainly nothing wrong with the way the R1250R has been sprung, I would appreciate just a bit more firmness in that aforementioned Dynamic mode. It would make the bike feel a bit more planted in the corners than it already does, or at the very least trick me into thinking I'm feeling more of that. Still, my passenger certainly didn't mind the added travel – in fact, it was one of the factors that made this one of her favourite bikes to ride 2up.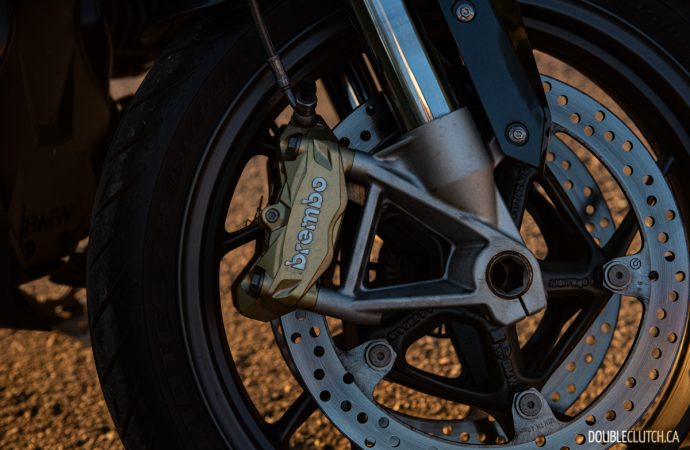 Passenger comfort might not be a huge consideration for those outside of the touring realm, but I can't help but take notice when it's good enough to spark a reaction from my partner, who is an otherwise stoic moto-passenger. The combination of the suspension's steady grace, quick-shifter's surgical splices, and the seat's supple support made this a fast favourite. An added bonus I think was the raised position of the passenger seat giving her not only an unobstructed view over my helmet, but preventing her from tapping it accidentally during any sharp braking. It really is a well executed riding position for your two-up journeys. 
At 5'11 I have no issues reaching the ground at a standstill, and the overall riding position feels really comfortable even after a full day of riding. The seat is plush for both the rider and, as I've already mentioned, the passenger too. The only nagging piece I can think of is the gas tank feels just ever so slightly too narrow – it really doesn't encourage any man-spreading. The bike is plenty livable though, and it's clear BMW's engineers have taken time to ensure this when looking at the host of technology packed into the 527 lb package.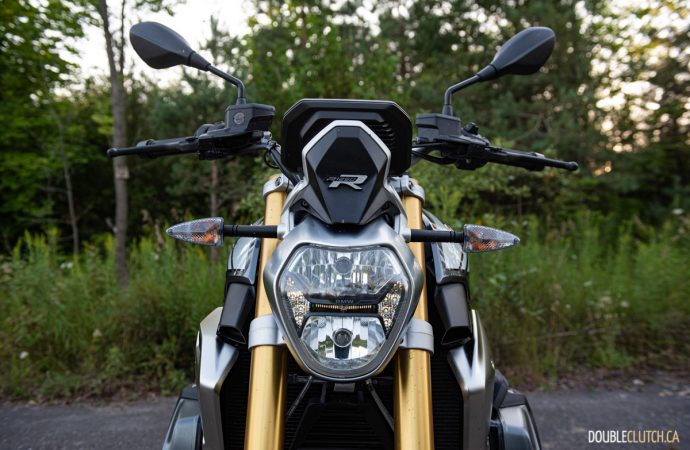 At the forefront of all this tech is of course the infotainment display/cluster. BMW has made connectivity a central component of their bikes, and this is obviously one of said bikes, so yeah, it's no different here. Even before you've downloaded BMW's app and connected your phone with bluetooth, there's tons of information and a fair amount of customization available within the 6.5" screen. Of course, the sport cluster is executed extremely well, displaying every piece of information you'd want, but one: a fuel gauge.  
In fact, none of the cluster configurations have a dedicated fuel gauge, and you have to find fuel information either by toggling through a section at the top of the screen which displays either trip distance, the odometer, fuel economy, tire pressure, or running low enough on fuel to trigger a warning. This permanently affixes a fuel gauge to the top of left of the screen. This is the first BMW bike I've encountered this oddity on, and I'm certain it can be fixed with a software update.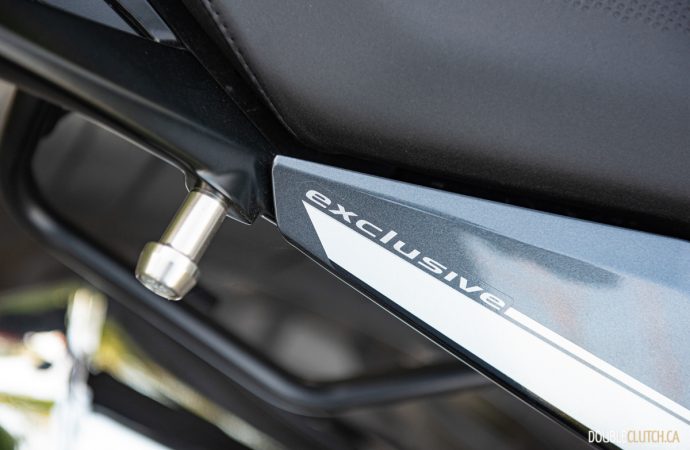 Still, the operating system is one of the best, with hands down the best controller format around. The scroll-wheel is unrivalled in my opinion, and it continues to be put to good use here. Quickly moving between screens to change the music you're listening to, to checking your furthest lean angle of the ride, to making a phone call to brag about it, and back to turn-by-turn navigation happens much quicker than it took you to read about it.
There's also something to be said for the fact that BMW does allow you a viable navigation solution without purchasing a separate GPS unit. You'll be limited to turn-by-turn directions on the screen (with audio queues through a bluetooth-enabled helmet) and you'll have to set your destination via the BMW Connected app before you take off, but it's useful enough to get you where you're going and even lets you select from preset destinations like gas/restaurants/POI's if you get hungry while en route.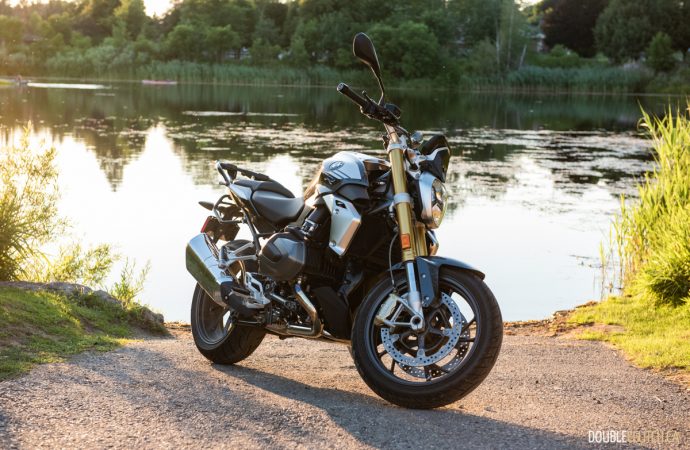 The 2021 BMW R1250R Exclusive makes for a solid daily motorcycle for riders looking to have something that's packed with the tech of a touring bike, without the footprint. It's nimble enough to handle commuting, and powerful enough to have fun in the countryside. But, if you really wanted to you can easily slap a larger windscreen on the front, a set of panniers, and you're pretty much ready to take it across the country. As-tested our bike has a ticket price of $22,055 with the Comfort, Touring, and Dynamic packages. A bare-stock unit starts at $17,400.