Lincoln has doubled down with four sizes of luxury SUVs and crossovers that share a clear and distinct lineage and lots of common styling and materials. Just pick a size and away you go. In fact, the only car Lincoln has in their lineup for 2021 is the MKZ, which sadly is not long for this world. We figured it worthwhile to see if the Aviator, would fill the void and thus spent a week with a 2021 Lincoln Aviator Reserve.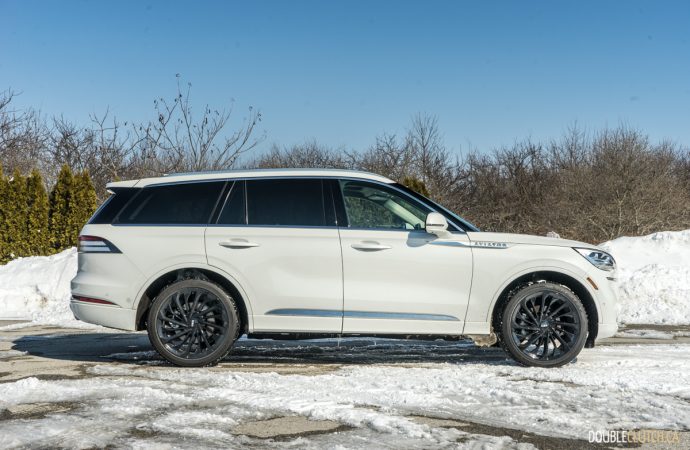 The Aviator is just one size down from the big-daddy Navigator, which really puts it in the sweet-spot for larger families who want some extra space, but without the extra bulk to maneuver around. Of course, the Aviator carries all the hallmarks of Lincoln's lineup; the corporate mesh style grille, full length rear light bar and a classically elegant silhouette. The aviation theme brought on by the nameplate is present in the art-deco style 22-inch turbine-look wheels and swooping bodylines, an interesting aspect that adds a lot of character over more generic competitors.
As a brand working hard to reclaim its position as a world-class luxury moniker, Lincoln has done a fantastic job inside the Aviator which delivers style, comfort and quality in spades. The materials throughout the interior have been carefully chosen; the leather used on the dash, door panels, and seats is top notch, and the wood and aluminium accents really give the space a traditional old-school luxury feel. The only exception in regard to materials is the headliner which uses a microfabric which is not to the same standard as the rest of the cabin.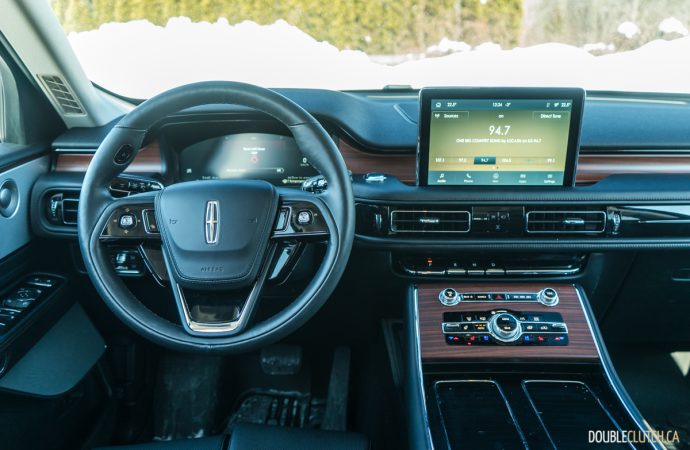 The overall interior design language leans on heavily on functional elegance with simple clean lines and outstanding fit and finish, though the large 10.1-inch touchscreen feels like a bit of an afterthought as it sits awkwardly atop an otherwise gorgeous dash. That infotainment screen is powered by a Lincoln skinned version of Ford's SYNC 3, which is showing its age. If you try to navigate through the menus, or flip between the exterior camera views, expect some lag. It does run Android Auto and Apple CarPlay without issue.
Seating comfort is excellent for both the front and second row. It's a bit of a squeeze in the third row as you would expect, but definitely usable for smaller passengers. When not needed, there is a power fold option to quickly stow this row away, which is how it stayed most while in our possession as rear cargo space is on the tight side with the third row up.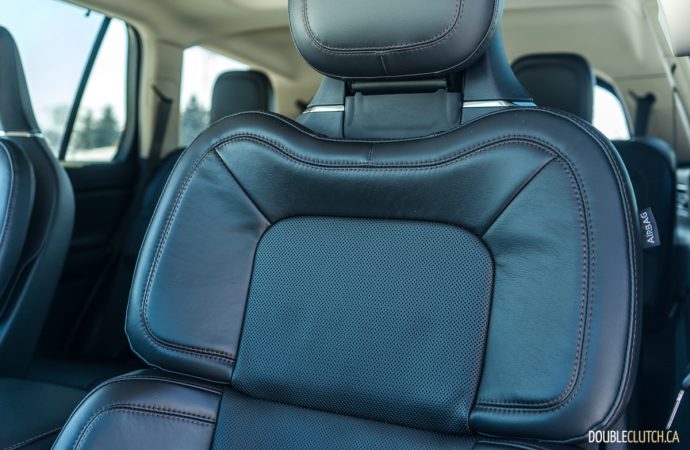 The front Perfect Position seats with their 30-way power adjustment are arguably some of the best in the segment, but I spent a lot of time fiddling with the controls and never felt like I had the seats set perfectly for me. They are heated, cooled and massaging, sweet features to have here in a cold winter setting.
Of course, the rest of the cabin doesn't exactly lack gadgets; our loaded up tester came with a heated steering wheel, panoramic moonroof, heads-up display, soft-close doors and even a rear console mounted control panel for rear passengers to control seat positions, the moonroof sunshades, climate setting, and more. If those rear passengers are getting a little irritating, there's a Revel Ultima 3D sound system to drown them out.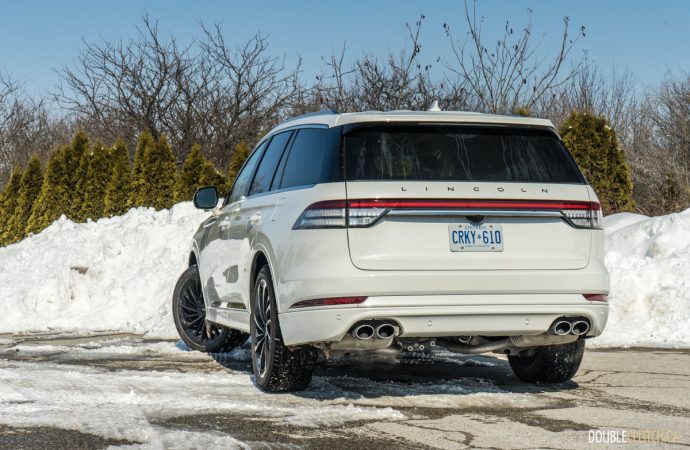 The Aviator is powered by a twin-turbocharged 3.0-liter V6 engine pumping out 400 horsepower at 5,500RPM and 415 lb-ft. of torque at 3,000RPM. It's mated to a 10-speed automatic and delivers tons of buttery smooth power to accelerate with authority. Whether it be off the line or highway passing, there's certainly no lack of power here. It also sounds surprisingly good, hard acceleration is matched with a howl from the exhaust that's clearly audible in the cabin – an nice unexpected touch.
The transmission is quick and smooth to downshift when called upon, but its programming is a little rough for low-speed city driving where shifts 1-2-3 are too choppy for a smooth luxury barge like this. In Canada, the Aviator only comes in all-wheel-drive, which makes sense, and the system performed well during this snowy week. Even though our tester was riding on touring tires, it was nothing but confident even in tough conditions.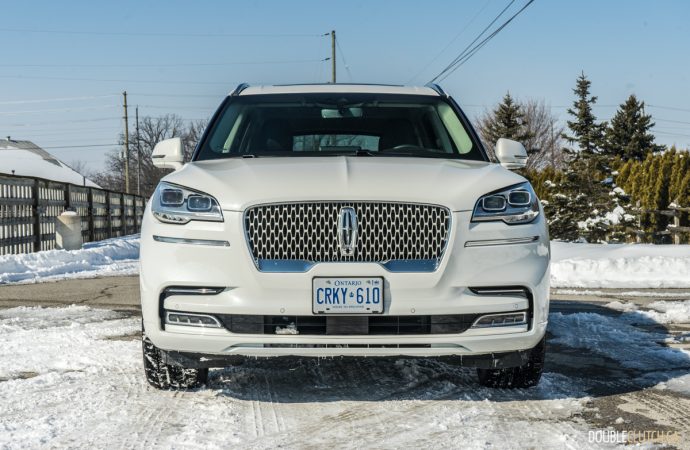 The Aviator's suspension is soft sprung, as it should be, and its steering and handling reflect that, which is fine for a luxury SUV like this. However, the suspension never really seems to settle. Cruising along on the highway there's a constant somewhat rhythmic motion being transferred up through the suspension; "jiggly" is probably the best way to describe it. Hitting sharp bumps such as expansion gaps also sends the suspension into a fit of secondary motions.
This is particularly odd because the rest of the Aviator works hard to provide that quiet isolation that is expected, but somehow the chassis, despite being soft and numb to handle, seems to exaggerate imperfections in the road and transfer them right into the cabin. There is a Dynamic Handling Package available ($3,500) which adds an air setup with adaptive damping and steering. Our tester was not such equipped, but if it addresses this issue it would be money well spent.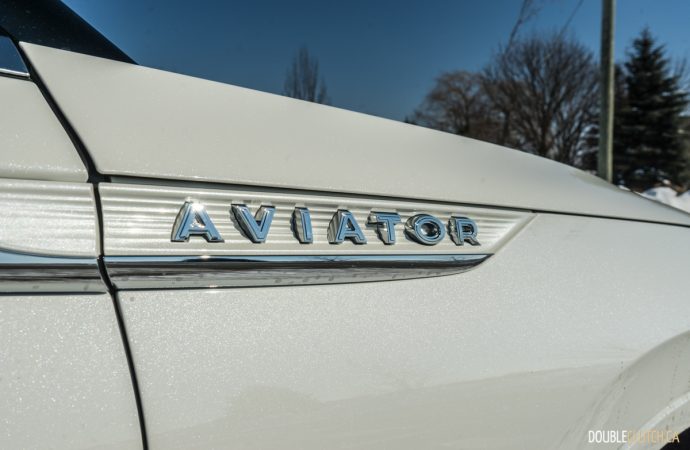 While the chassis tuning was by far my largest complaint with the Aviator, there were a few little nuances I that also distracted from a platform that has the potential to be a front-runner in the segment. The washers for the front windshield are built into the wiper blades, which when well executed, make for a very refined way to clear your windshield. However, they don't run long enough, nor do they spray enough washer fluid, so you end up with a very streaky window.
There are buttons in the cargo area to raise or lower the split third row, but you can only operate one side at a time and not drop the entire row in one go. Lastly, the interior door handles are actually push buttons built into the grab handle. They're in an awkward spot, they aren't intuitive for passengers, and it feels like added complexity for no real benefit.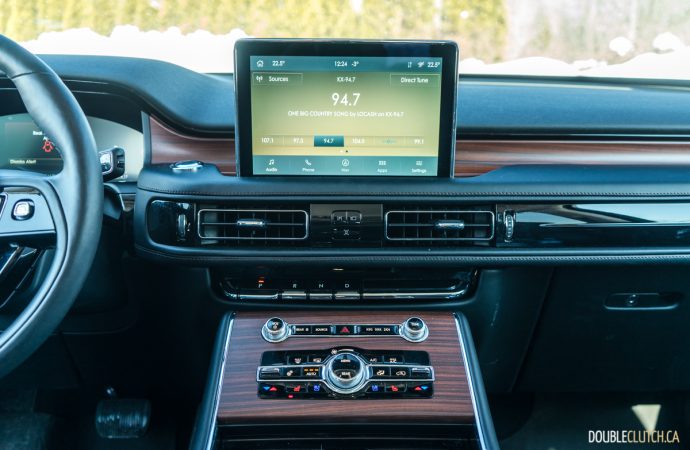 If there's a bright spot in the fact that that Aviator is not as enjoyable to drive as I'd hoped, it's that Lincoln's Co-Pilot 360 Plus can nearly take on some of the driving for you. The system includes active cruise control with stop and go, along with active lane keep assist. The systems are calibrated extremely well keeping the vehicle in lane without any real overcorrection.
Lincoln rates the Aviator at 13.3L/100km city, 9.7L/100km highway and a combined 11.9L/100km. During our test we did a pretty even city/highway mix and ended up with an average of 13.2L/100km. I expected better given the ratings, but it is the middle of February and winter is in full throw, so all things considered it's acceptable. It is worth noting through that the Aviator does require premium fuel for optimal performance and efficiency.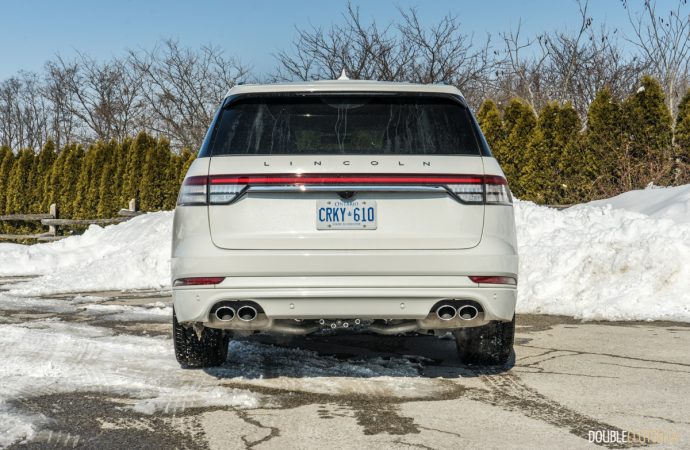 I was also surprised to discover that the Aviator's base price of $69,900 undercuts a lot of its competitors. Adding some option packages prices the Aviator is priced right in line, if not slightly higher, than some of its German rivals. In addition to the base price our tester got the $6,750 208A package which includes the panoramic roof, Revel Ultima 3D sound system, 22-inch wheels, Lincoln Co-Pilot360 Plus and more. There's also a $2,250 Illumination Package on our tester which upgrades all the exterior lighting to LED and adds the slick looking lit Lincoln emblem in the grille.
A $2,000 Convenience Package adds remote start, heads-up display and a wireless charging pad, and then there's $750 for the rear console control panel. All said and done, our as tested price came to $82,450. The Aviator has the style, elegance and interior design to command a price, but it's tough to justify when $82,000 buys a well equipped Mercedes-Benz GLE or a fully loaded Lexus GX 460.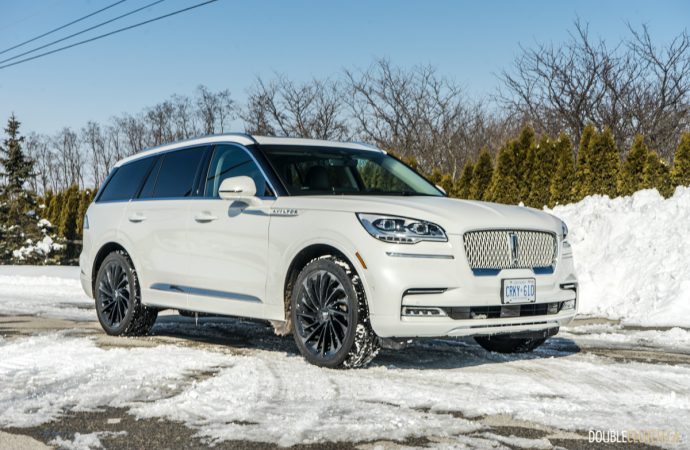 I always like an underdog and in a sea of European luxury SUVs, Lincoln could really use a hit with the 2021 Lincoln Aviator Reserve. All the right elements are here, with an iconic aviation theme, a top-notch interior, a sweet sounding engine and a practical family-oriented package; but it just doesn't come together the way it should. The chassis tuning needs work, at least in the models without air-ride, and there are enough little annoying bits that distract from the overall positive nature of this SUV
See Also:
2020 Lincoln Aviator Grand Touring
2021 Mercedes-AMG GLE 53 4MATIC+