NASHVILLE, TENNESSEE – I suffer from a case of the winter blues every year around late February or early March. The holidays are long gone, and I am sick of the never-ending snow shovelling. This year, to escape the cold, few of us from DoubleClutch.ca Magazine decided to take a road trip down to Nashville, Tennessee, for some southern barbeque and live country music.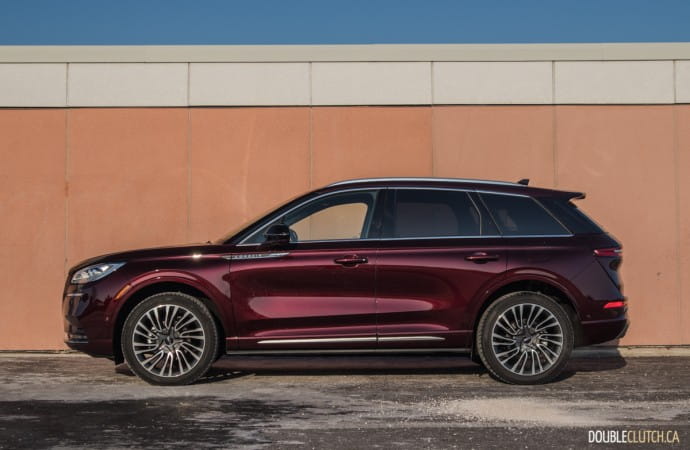 The vehicle we chose could not have been more perfect for the job. We wanted a compact crossover that can chew up miles with the best of them, and the 2020 Lincoln Corsair Reserve 2.3T fit the bill perfectly. We knew the Corsair would be a good long-distance companion as we had the opportunity to give it a thorough evaluation earlier this winter and came away impressed with its superb ride comfort and fuel efficiency.
We set out from Toronto at the break of dawn for our twelve-hour journey. With three of us seated comfortably in the Corsair, our luggage in the trunk, there was plenty of room for our road trip essentials: family-sized Wine Gums and M&Ms. It was a cold morning in Toronto, and thankfully our Corsair is equipped with optional rear heated seats to take care of whomever not riding shotgun.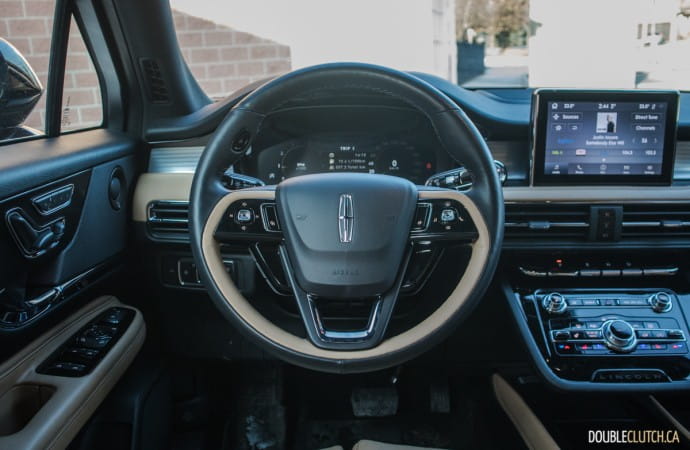 With key in hand, I was excited to kickstart our voyage. I was able to quickly find my optimal driving position using the optional Perfect Position 24-way adjustable front seats. Having the Active Motion massage function for the front seats is a huge bonus for this road trip, and it worked wonders in energizing us for the roads ahead. The Corsair's optional 2.3-litre engine with 295 horsepower and 310 lb-ft. of torque allowed the luxury crossover to reach highway speed quickly and kept things in an unstressed state for the duration of our highway jaunt.
Thanks to Lincoln's Co-Pilot360 Technology suite of driver assistance features including the Adaptive Cruise Control system with Stop-and-Go, and excellent Lane Centering Assist that accurately keeps the Corsair centered without bouncing between the dotted lines, the first sprint was completed effortlessly and we reached Windsor for a driver change.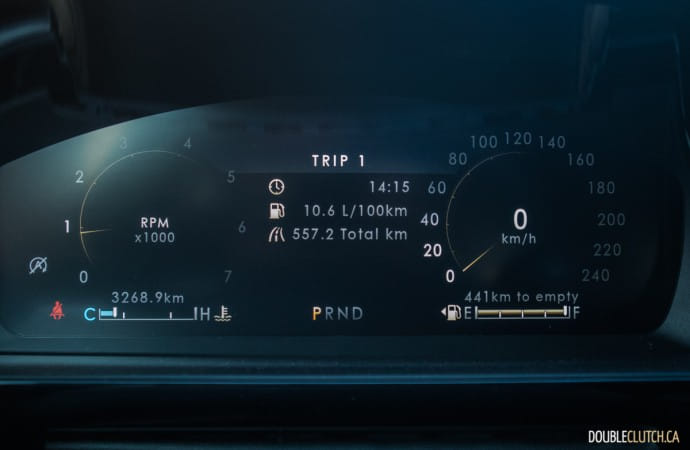 Now taken over the role as a co-pilot, I am responsible for things like setting the climate control and picking out the next tune. I enjoyed the easy to use climate control system, with dedicated physical buttons for most features including the heated and ventilated seat function that is normally buried in the infotainment system in other Ford products. The SYNC3 infotainment system is controlled by the eight-inch LCD touchscreen located on the console, and remains one of the better applications in the market for being easy to learn and intuitive to use. The standard Revel 14-speaker audio system pumps out good sound quality to keep us entertained during the trip, but we noted there was a lack of clarity from the central speaker.
With extra legroom in the front seat created by the recessed glovebox, as well as the whisper quiet cabin, I was able to enjoy a short nap as a passenger. Even when equipped with optional 20-inch wheels with winter tires, the Corsair still managed to deliver a plush ride superior to most compact luxury crossovers. When it came time for me to ride in rear, I was impressed that the experience remained consistent. It is refreshing to see a vehicle in this segment that emphasizes ride quality over sportiness, and Lincoln's efforts have certainly elevated the overall luxurious experience.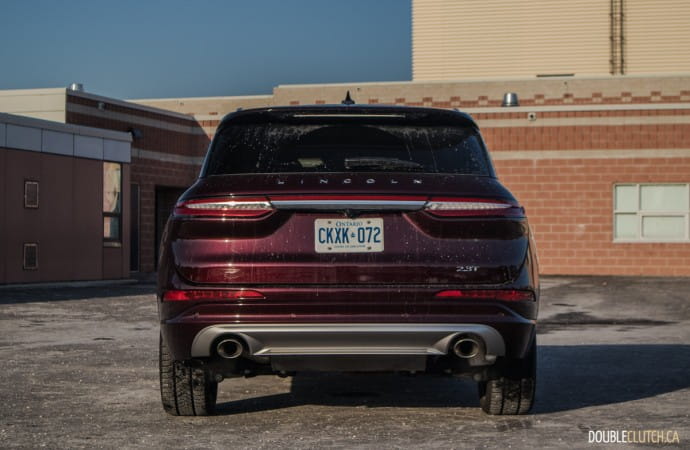 Fuel economy is also of particular consideration for a long-distance trip like this, as poor efficiency would mean additional expense for our travel budget. Therefore, we were thrilled when our final tally yielded a frugal 8.2L/100km for the entire 2,500+ km trip, matching Lincoln's estimated highway fuel consumption rating. Considering we did it in cold weather with three adults plus luggage in tow, it is a phenomenal achievement for the powerful crossover. Though the Corsair can accept regular grade gasoline, we opted to feed it with the recommended premium fuel for our journey.
Overall, the 2020 Lincoln Corsair Reserve is an excellent road trip companion. When compared to its rivals such as the Cadillac XT4 (reviewed here) and the Volvo XC40 (reviewed here), the Corsair's ride comfort stood out to us. It is also considerably more powerful, while being similarly efficient on paper. Lincoln finally has a luxury crossover that is more than just a glorified Ford product, and the Corsair is a step in the right direction in Lincoln's effort to reestablish itself in the luxury vehicle market.