The 2.0-liter turbocharged engine produces 268 hp and 280 lb-ft. of torque.
Infiniti has just released, at the L.A. Auto Show, an updated version of its popular mid-size crossover – the QX50. A new powertrain, progressive design and enhanced technology are all elements that will help Infiniti's latest CUV excel in this competitive segment.
Underneath the hood, the QX50 boasts a VC-Turbo engine – "the world's first production-ready variable compression ratio engine". What this means is that a 2.0-litre turbocharged 4-cylinder engine can generate 268 hp and 280 lb-ft. of torque all whilst achieving 9.0 L/100km. It achieves this feat by optimizing both power and efficiency based on driver inputs. This engine will be paired to a CVT and come with an optional all-wheel drive system.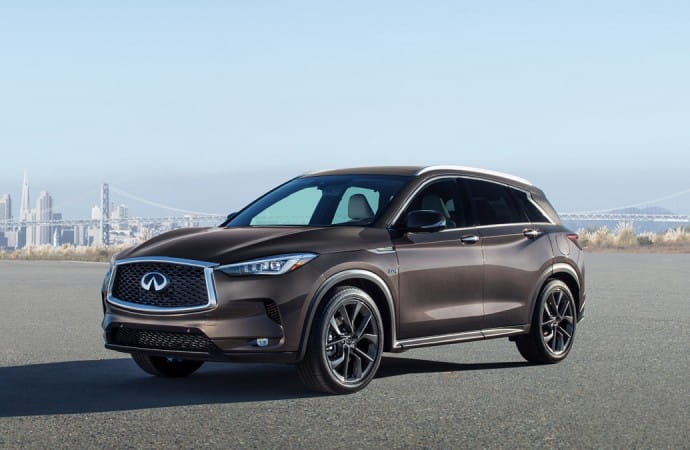 One of the more noticeable changes is the updated exterior design which carries over elements from Infiniti's recently updated models. The transition in design can be noted with a new grille, headlights, tail lights and body sculpting which enhance the CUV's character over the last generation. Inside, thanks to the new chassis, more room has been created for passengers and cargo. As expected from Infiniti, all areas of the interior will be appointed with high-quality materials.
Technology plays a large role in the QX50, however, the company has no intent of removing driver involvement yet. Therefore, it has introduced Infiniti's ProPILOT Assist which provides a semi-autonomous system to help the driver control various aspects of the driving experience when they become fatigued. These systems can be activated or deactivated with the push of a button providing the driver with the choice to take full control of their drive.
The QX50 is expected to arrive in Spring 2018.