My wife always says I'm the sentimental one. She's not wrong; I've kept the silly little trinkets she's given me, every card she's written me, and I form frankly unreasonable attachments to my cars. You can imagine how difficult that makes the selling process, but having just sent Pipsqueak — our 1997 Toyota RAV4 coupe — off to its new owner, for the first time ever, I'm not sad. 
I'm thankful. 
Pipsqueak joined the family in 2020, but my wife — then fiancée — had a crush on dorky, two-door cute-utes well before then. She'd lose it on the rare occasion we'd see a Sidekick, X90, or first-gen RAV4 on the road, although admittedly, not to the same degree as I'd lose it. Still, a crush is a crush, so for what should've been our final "dating" anniversary before tying the knot, I wanted to go big. It was either the car, or a pair of Louboutins. Deciding was harder than you'd think.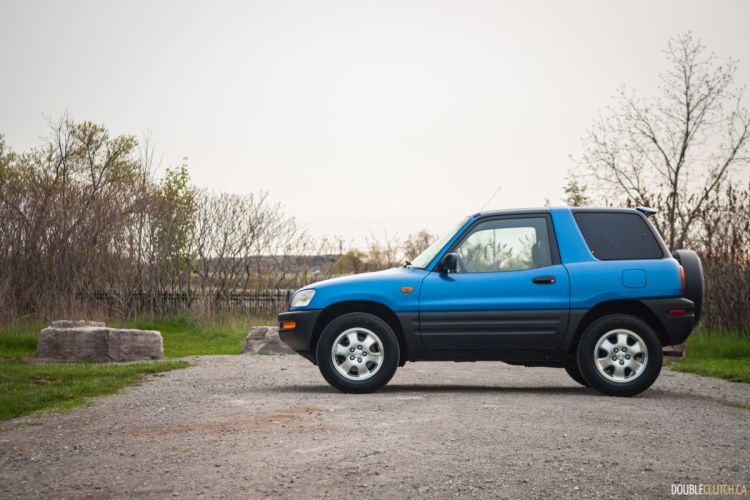 In a weird way, the RAV4 is the somewhat logical choice among two-door cute-utes. The Suzuki Sidekick and its numerous rebadged variants are an easy choice, boasting surprisingly legit off-road chops buttoned up in a cutesy package. However, those things rust if you so much as look at them funny, plus I didn't want to roll the dice with parts availability on a 90s Suzuki. Ditto the X90, tempting as the T-tops were. The slightly newer, two-door Vitara and Chevy Tracker convertibles briefly crossed my mind as well, but in addition to the rust, they sold in limited numbers and the few that I did find had tops held together by hopes, dreams, and duct tape. Lots and lots of duct tape.
So, back to square one. Not that I was complaining, since RAV4s kickstarted this nonsense. First-gen RAVs fit the bill in more ways than one; it's a Toyota, so I knew it'd be virtually bulletproof — minus the occasional age-related hiccup — as long as I took care of it. They're also relatively straightforward to work on, and because they used the same basic powertrain and platform as countless other Toyotas of that era, parts are relatively common. And of course, the two-door versions look dorky as heck.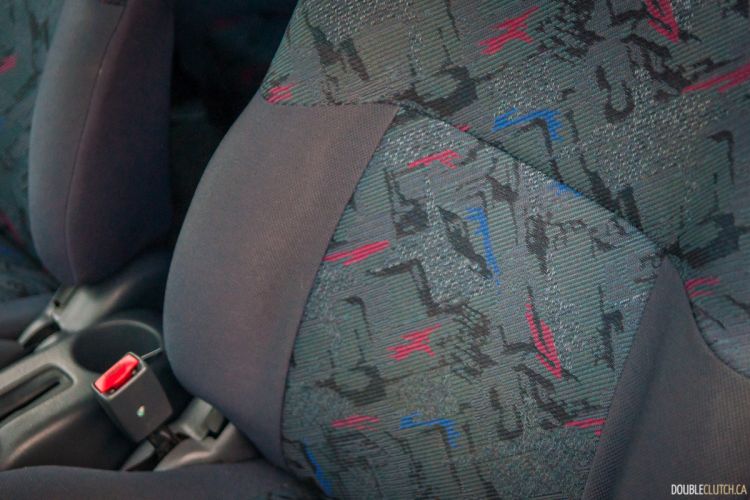 But then I actually had to find a decent one, which was a whole other ball game altogether. I knew tracking down a local one was next to impossible, given Ontario and Quebec's affinity for road salt. I also knew importing one from Japan was going to be too cost-prohibitive, not to mention a pain to insure in Ontario. So, with my search limited to B.C. and Alberta, I got to work, scouring Facebook, Kijiji, and even Craigslist well into the night. After three months of being ghosted, promising listings that ended up being duds, and convincing strangers on the internet I wasn't a scammer, I was ready to throw in the towel and buy a pair of very expensive shoes.
And then I found the one. It was a Vancouver car its entire life, the price was right, and the seller didn't think I was a scammer! Two weeks and a few FaceTime calls later, it was paid for and ready to be picked up by the shipping company. And a week-and-a-half after that, Pipsqueak was home.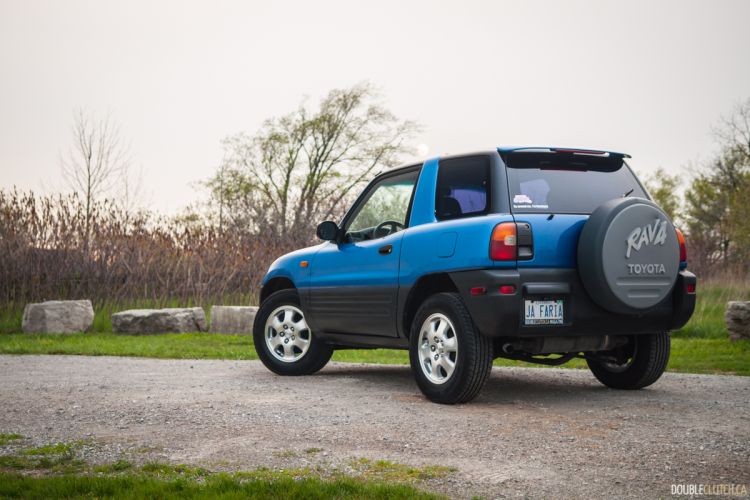 Considering I'd only inspected Pipsqueak over FaceTime, I was surprised that it was in such great shape for the age. It was more than a little dirty from its 4,000-plus-kilometre train ride across much of Canada, the plastic bumpers were extremely faded, and there was a distinct wet dog smell the first time I opened the door. But it started up on the first try, the A/C blew ice cold, and most importantly, all the paint was (and still is) original. Plus, the underbody was cleaner than the five-year-old Mazda3 we had at the time. Pretty impressive, considering the odometer sat just shy of 200,000 kilometres.

I also quickly learned two things. First, despite weighing in at just under 2,500 pounds, these things are slow as hell. Might have something to do with the fact that the original 3SFE four-cylinder engine put out a measly 120 horsepower when new. Second, Pipsqueak was as fully loaded as it got in 1997, boasting such luxuries as power windows and locks, alloy wheels, air conditioning, cruise control, and not one, but two removable sunroofs. How lavish!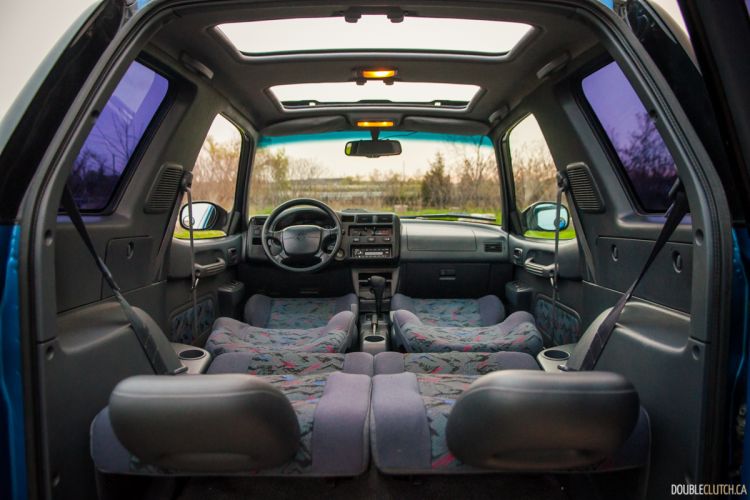 ***
You know those dumb Lexus commercials around Christmas? The surprise, the disbelief, the RX parked in the driveway with a big-ass bow on top? That's kind of how I imagined it'd go, minus the snow and the Lexus. 
"You bought me a car?" 
That was my wife's first reaction when I showed her the paperwork — I had to make do, because naturally, Pipsqueak hadn't arrived in time. This is it, I thought. She's going to kill me for sure. Then she looked closer — and beamed.
"YOU BOUGHT ME A F–KING RAV4 COUPE?!" 
To be fair, a pair of Louboutins would've elicited the same reaction, but come on, we're talking about an old Toyota here!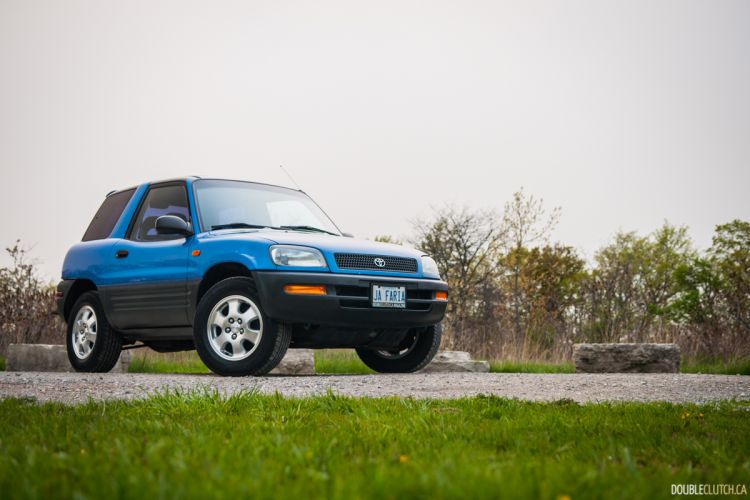 In almost no time at all, Pipsqueak felt like more than "just a car." People would compliment it, especially the seats. It won the first-place "Best Daily Driver" award at Oblivion — essentially Canada's version of Radwood — in 2021, which blew both of our minds. It quickly became our adventure-mobile, dutifully hauling our bikes, bags, and snacks as we toured central and northern Ontario. Each stone chip and splattered bug became a token from our adventures, and faithful little Pipsqueak would only ask for a full tank of gas in return.
Pipsqueak was never meant to be a forever car, but in the almost three years we owned it, it was an enlightening experience for my wife. She's a lot less sympathetic to the plight of "old car problems" than I am, but it taught her with enough patience, it's not totally impossible to live with an old car in this modern age. Sure, it'd hiccup at idle once in a while, it'd occasionally pee a little on the driveway no matter how many seals I replaced, and we had to recharge the A/C after it started blowing lukewarm air one summer night on our way home from Algonquin. But it never left us stranded, it started up every time, and it ripped the best handbrake turns in the snow.
OK, I lied, it did leave me stranded once — the timing belt snapped — but that bit of deferred maintenance was 100 per cent on me. Lesson learned: if you don't know when the timing belt was last done, do it anyway. Thank goodness the 3SFE is non-interference.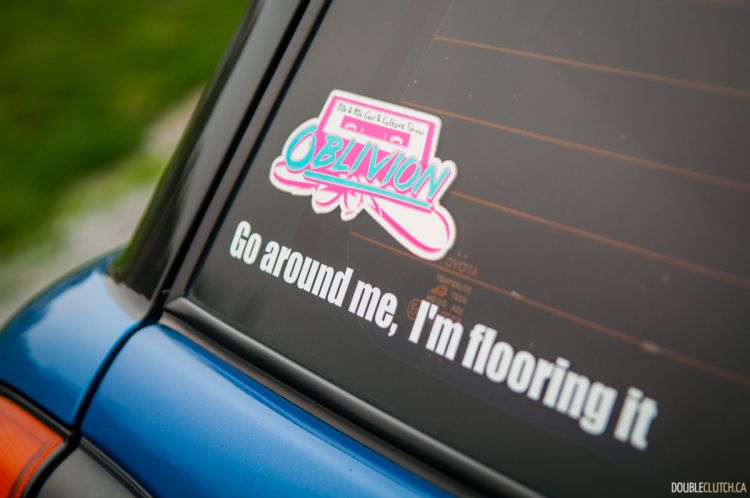 Even after all this reminiscing, I'm still not sad we parted ways with Pipsqueak. I'm thankful — for the smiles, the memories, the adventures, and the fact that my wife truly enjoyed her time with a silly little 1997 Toyota RAV4 Coupe. I may be the sentimental one, but the day Pipsqueak left our driveway with its new owners, the brief tears in my wife's eyes as we walked back to the garage said it all.
Thanks, Pip.