Around October, days get shorter and temperatures plummet signaling the end of the driving season. For those that wouldn't dream of swapping to a set of all-season or winter tires on their most cherished rides it's time to put them away until spring. Everyone else has to make a decision whether or not to run an all-season tire or a specialty winter tire like the Hankook Winter i-Pike RS2.
The Winter i-Pike RS2 is specially developed for winter driving performance in northern climates. Founded in 1941 as "Chosun Tire Company" in Korea, Hankook became the brands name in 1953, the first to develop winter tires for passenger cars in Korea in the 1960s. They have supplied OE tires for cars like the BMW 3-series, Mercedes-Benz-S-Class, and various Porsche models. Now available in over 180 countries with eight production facilities around the world, Hankook is a global brand that has built up their reputation.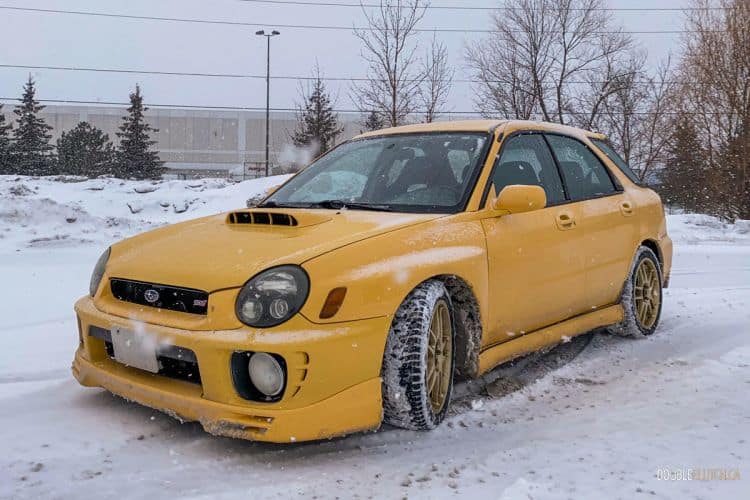 Upon first examination of the Winter i-Pike RS2 we immediately notice the unique zig-zag tread pattern which provides grip in deep snow. The tire features three dimensional sipes, claw edges on both sides of the tread and a step down side edge design which maximize the friction surface. Soft high ice grip partial silica compound maximizes the contact patch for ice and snow as well as performance in the wet.  Where allowed by law, these tires have maximized the number of stud pins for even better traction on ice.
Due to unpredictable shipping delivery times due to global events, we were presented with the unique scenario to test an all-season radial for the first part of the winter and directly comparing to the Winter i-Pike RS2 as soon as the tires arrived. Our test vehicle is a 2002 Subaru Impreza equipped with full time all-wheel-drive.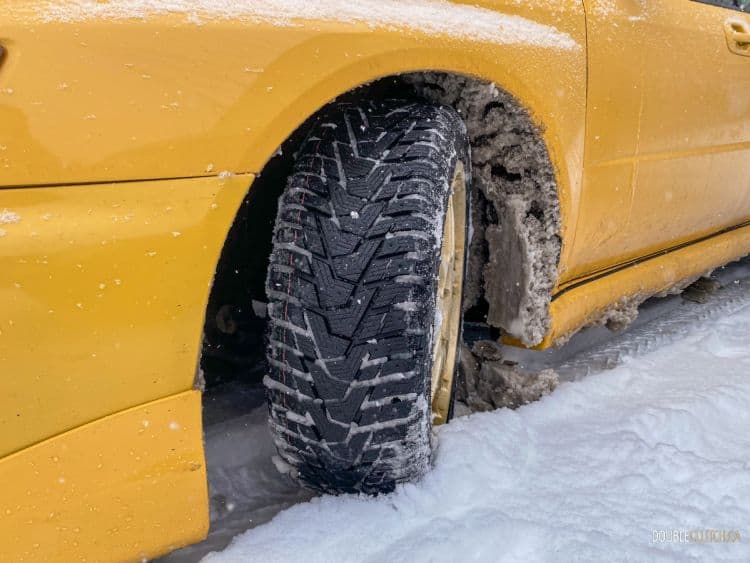 The difference between the all-seasons and the Hankooks is dramatic. Every aspect of driving – acceleration, cornering, and braking – is enhanced in a way that must be experienced to be believed. Stopping distances are now shorter and predictable. The slightest tap of the brake would invoke Subaru's overly intrusive ABS system when equipped with the all-seasons; this is no longer the case with the RS2.
We can power through corners at much higher speeds before experiencing any sort of push or oversteer. The all-wheel-drive allows for acceleration almost on par with dry conditions, and we have no issues changing lanes through snow piles or charging through as surface changes from fresh snow to slush and everything in between. The traction available is so confidence-inspiring it's like having a totally different vehicle be it dry, wet or snow covered surfaces.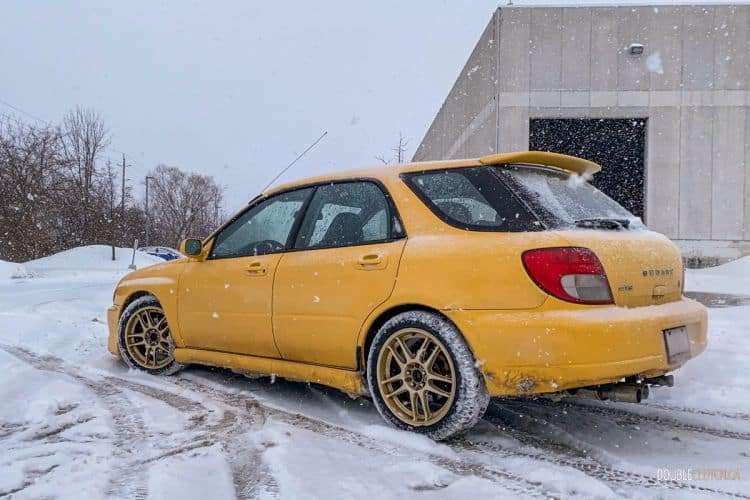 An added bonus we weren't expecting is a marked improvement in ride quality. Be it from softer sidewalls, softer tread pattern or a combination of both, the ride is much more comfortable than it was on the all-season radials while still maintaining good handling characteristics in dry conditions. As with any winter tire there is some extra road noise, but the RS2s are quiet compared to other winter tires we have previously experienced.
If you can get your hands on a set of these buy with confidence. If your primary concern is outright grip in deep snow we recommend you fit the narrowest tire you can for ultimate traction. Available in sizes ranging from 14 to 18 inches the Hankook Winter i-Pike RS2 is priced competitively with the top tier brands and offer great value for performance. Driving without a true winter tire in Canada is a gamble where the stakes are your safety and that of your loved ones.