Over the past decade, sport utility vehicles have slowly become family do-it-alls that are increasingly more performance-oriented and engaging. As such, the demand for high performance tires that can handle the heavier load and thicker sidewalls of a SUV has also grown and Hankook is the latest to unveil a Ultra High Performance (UHP) summer tire specifically made for SUVs – the Hankook Ventus S1 Evo3 SUV.
As weird as this may sound, the Ventus S1 Evo3 SUV is laden with the latest technologies that aim to enhance the performance and handling of a SUV. We know what you are thinking, how can a piece of rubber be technologically advanced? Well, it all starts with a new compound used to construct the tire, called the "Highly Enriched Synthetic Silica Compound" (HSSC) and is twice as durable as tires made with traditional material. Hankook also claims that the HSSC, along with Hankook's ProMileage technology that maximizes contact and evenly distributes force, is effective in maximizing fuel efficiency.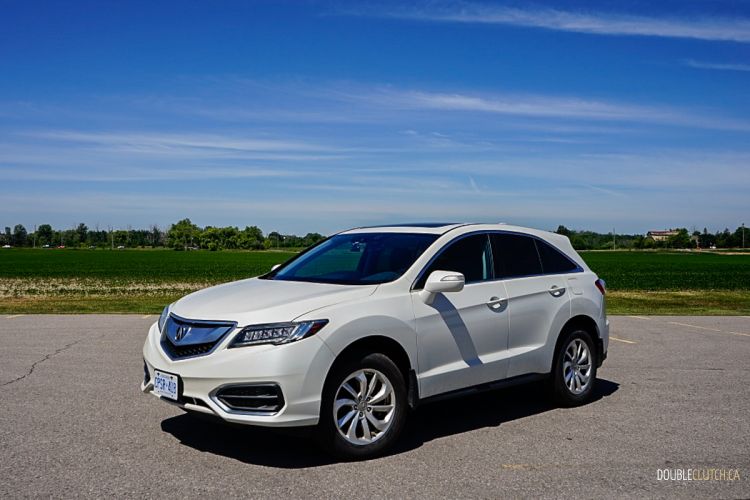 The biggest difference between UHP tires and standard all-seasons is in the way they manage corners, with UHP tires typically getting a stiffer construction to maintain maximum contact surface with the tarmac even as the G-forces increase. The Hankook Ventus S1 Evo3 has a built-in reinforcement belt made out of aramid – a material typically used in aerospace and military applications – and expanded outer blocks and shoulders that are much stiffer than regular all-season tires to improve handling capabilities.
The Ventus S1 Evo3 SUV features an asymmetrical design – while its outer treads are designed to maximize cornering performance, the inner portion is designed to enhance performance on wet road surfaces. The extra blocks on the inner treads are designed to expel water away and prevent hydroplaning especially on slick surfaces like a highway or racetrack.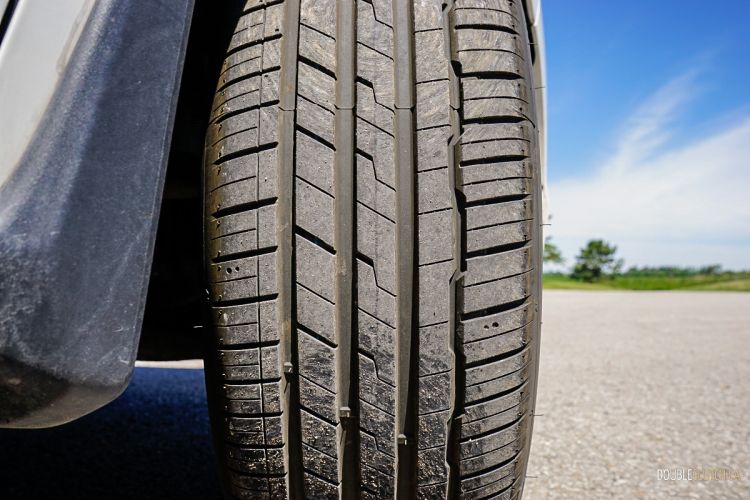 Enough with the boring stuff; we fitted a set of the Hankook Ventus S1 Evo3 SUV in 235/60 R18 sizing onto our own family hauler – a 2017 Acura RDX. While the RDX is equipped with the potent 3.5-litre i-VTEC V6 that outputs 279 horsepower, it is not the sporty crossover that its turbocharged predecessor and successor are. That said, the RDX still engages with above-average driving dynamics and we are anxious to see how the Hankook Ventus S1 Evo3 SUV can improve overall performance.
Setting out from the tire shop, we noticed immediate improvement on the RDX's steering feel and response over the set of Michelin Primacy MXM4 all-season tires previously installed. Over time, we got to enjoy the better communication and higher limits of the Hankooks, and the RDX could get through corners with noticeably sharper response than before. We also got the chance to drive in a torrential downpour and can confirm the Ventus S1 Evo3 SUV performed admirably.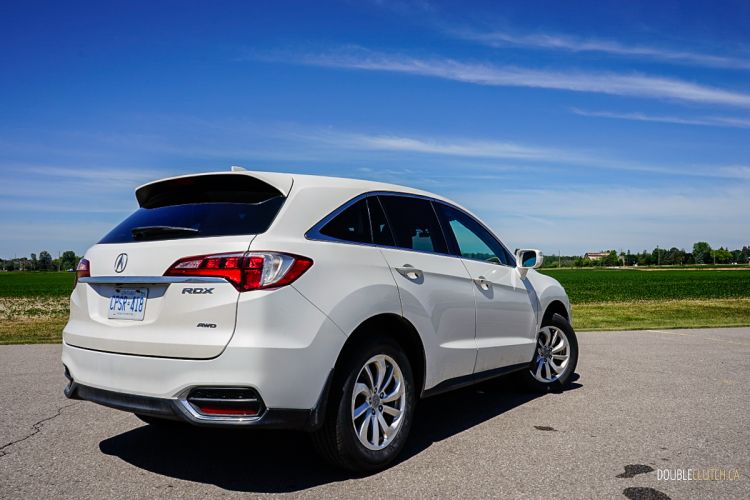 The Hankook Ventus S1 Evo3 SUV tires are quite comfortable as well. You can feel the stiffer construction when compared to all-seasons but we find that the difference is negligible. The bigger downside here is an increase in tire noise – a common disadvantage of UHP tires – and buyers should consider the trade-off between performance and comfort and evaluate based on one's own use case. UHP tires like this one is also not suitable for winter driving or off-roading so those who want a set of do-it-alls are better off with all-weather tires with a mountain/snowflake symbol.
At the end of the evaluation, we found that the Hankook Ventus S1 Evo3 SUV is exactly what one wants if performance driving is the priority. They are perfect to help bridge the gap between a traditional performance car and the growing number of performance SUVs so buyers are not left wanting for going the SUV option for their family vehicle, and with a wide array of popular sizes going as big as 23-inches in diameter, one is surely going to find a set that suits their needs.