But you see, that's the beauty of the LEGO McLaren Formula 1, your imagination is truly the limit. I have fond memories of being a small boy and playing with LEGO for hours on end, and quite literally having to be torn away from whatever make-belief machine I was building that day. 
As I grew up, the LEGO brand did as well. I started building some of the Expert Creator sets such as the classic MINI to accompany the life-sized model I had sitting in my garage. As much as I loved the realism of the Creator sets, I always yearned after LEGO's Technic series such as the Bugatti Chiron, and the Lamborghini Sián.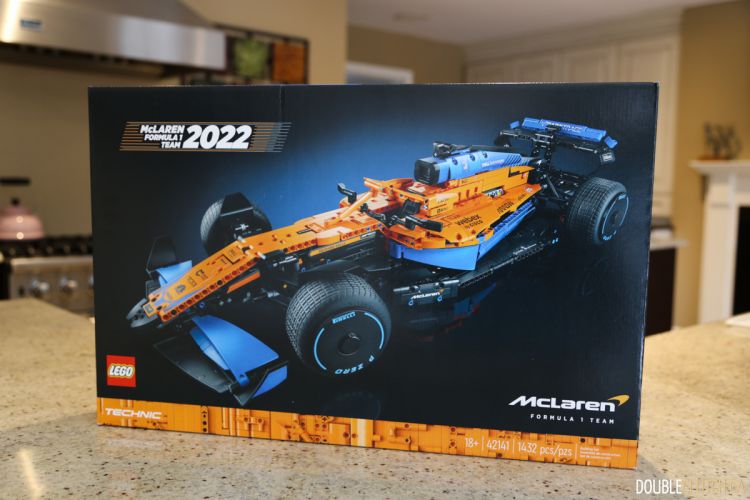 I had the pleasure of receiving my first LEGO Technic set last year for Christmas, the Porsche 911 RSR, and although it doesn't replicate it's real-world counterpart as well as the Creator models, it offers some really unique features such as a working differential and moving engine parts. And those features are also standard on the LEGO McLaren F1 set we have here. 
Opening the box, you'll not only be greeted by a plethora of bags labelled for the four distinct stages of the build but also the instruction manual which features a great segment from the design team. The F1 set comes in 1,432 pieces, which is significantly less than the 3,599 piece Bugatti Chiron.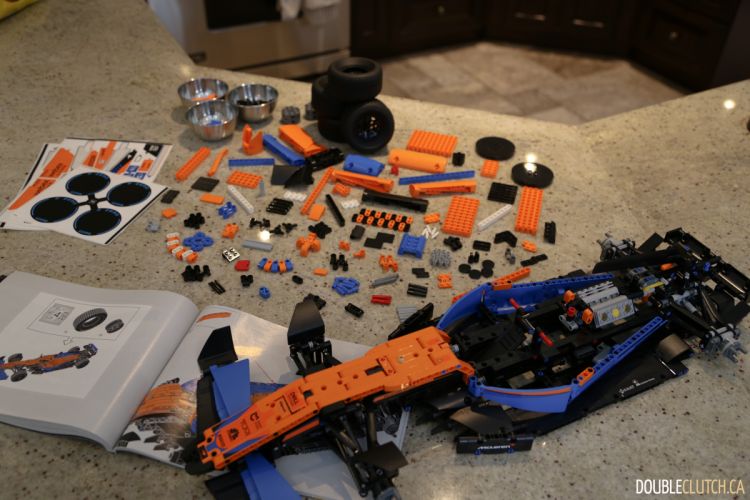 Just because the piece count is lower than other Technic sets, don't be fooled, this kit is no less fun. You'll start your adventure by building the driveline located in the rear of the MCL35, which like the other Technic sets, involves building a differential complete with spider gears. It even includes a suspension setup inspired by the real-life F1 cantilever setup.
A little later in the build you'll get a chance to be an engine builder as you install the pistons onto the connecting rods, and complete the rotating assembly by installing the rods onto the crankshaft. What's amazing here is the engine is made to be visible even when the car is complete and you can see the pistons move up and down when the car is pushed around. Other intricate details such as the F1 steering wheel, DRS wing and rain light, making this set feel true to the form of the real-life counterpart.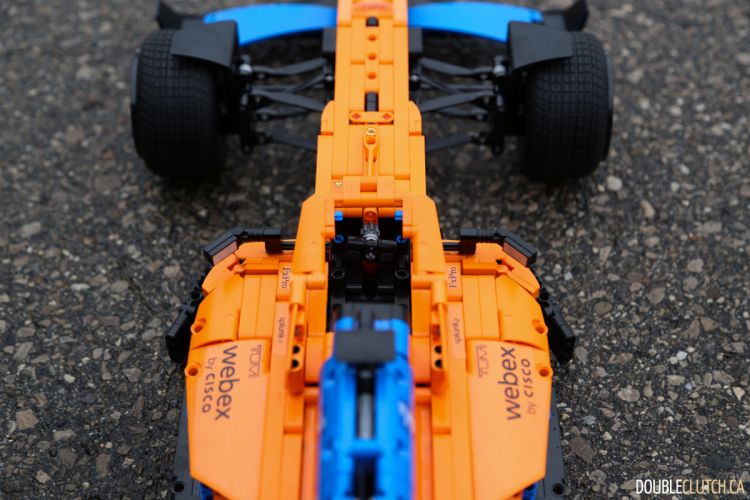 Overall this build took us just over eight hours to complete which was short however watching this F1 car come together was an immensely enjoyable experience. For F1 fans this LEGO set is a must have, and for those non-fans, there is still plenty to enjoy. This LEGO McLaren Formula 1 car is sure to be an excellent addition to any collection; just make sure you account for the grand two-square-foot footprint of this beast.