The trend of working from home has led to a dramatic decrease in Canadians' need for driving, and in turn had led to many pondering the value of equipping winter tires if all we are doing is picking up takeout and going to the grocery store. As a result, the need for budget winter tires has increased, and we decided to give the Sailun Ice Blazer WST1 a try to see if there is merit in opting for a cheaper set of winter tires for these short but important commutes.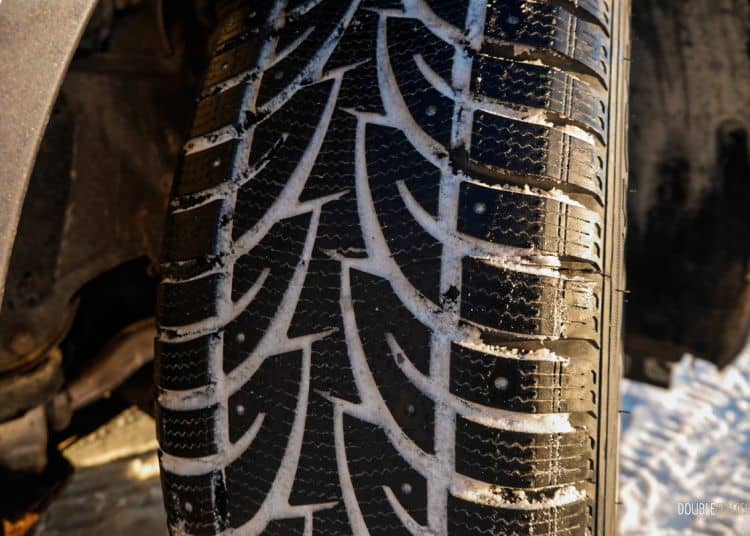 Sailun might not be the biggest household name in Canada, but the 20-year-old underdog actually has four million winter tires sold in Canada and counting. The brand offers a wide range of tires for value-oriented shoppers, from summer touring to winter performance to mud terrain off-road tires, and are even slated to launch their first dedicated tires for made for electric vehicles (EVs) this year. We installed the Ice Blazer WST1 – one of the brand's top sellers – onto our all-wheel drive Infiniti G35x sedan and set off to combat the harsh winter.
What makes the Sailun Ice Blazer WST1 suitable for our tough winter is that they are especially designed for use in Canada and with a specially blended silica-reinforced formula for enhanced grip and flexibility in extreme temperatures. The deep 'V-channel' tread design redirects water, snow, and slush to maximize contact with the ground and the aggressive sipes help to send moisture away from the wheel. Those who require maximum grip on icy surface will be happy to know that the WST1s are in fact studdable.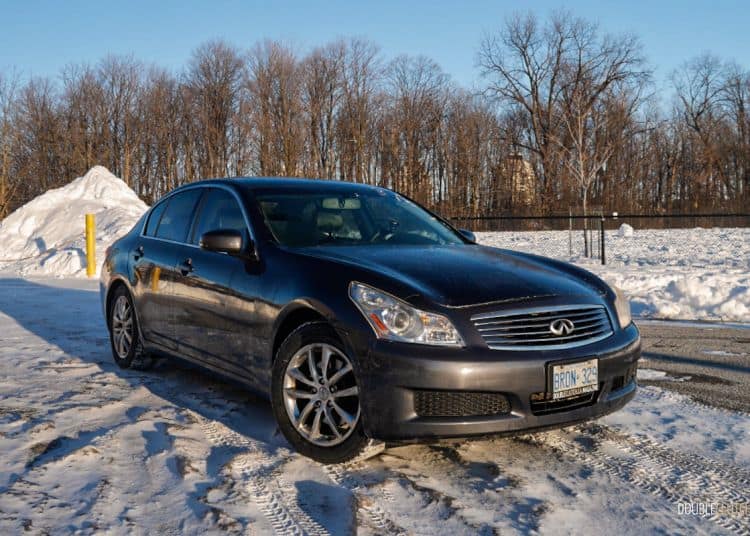 The Infiniti G35x is a powerful sedan with a rear wheel bias, meaning that despite the car's ability to send power to all four wheels at a moment's notice, the G35x will happily oversteer especially in slippery situations. Oversteer can be fun in a closed environment but it is not something we would want on public roads especially with unpredictable conditions, and the Sailun Ice Blazer WST1 turned out to be an excellent fit for the Japanese sports sedan on snowy roads.
We never ran into issues with traction and saw predictable handling and braking performance even over deep snow-covered road surfaces. Thanks to the Ice Blazer's unique tread design, there is always a good amount of contact patches left to connect the G35x to the road, and we observed consistent performance over icy surface as well. Oversteer is still possible if you give it a healthy amount of throttle but never came as a surprise throughout our winter commutes.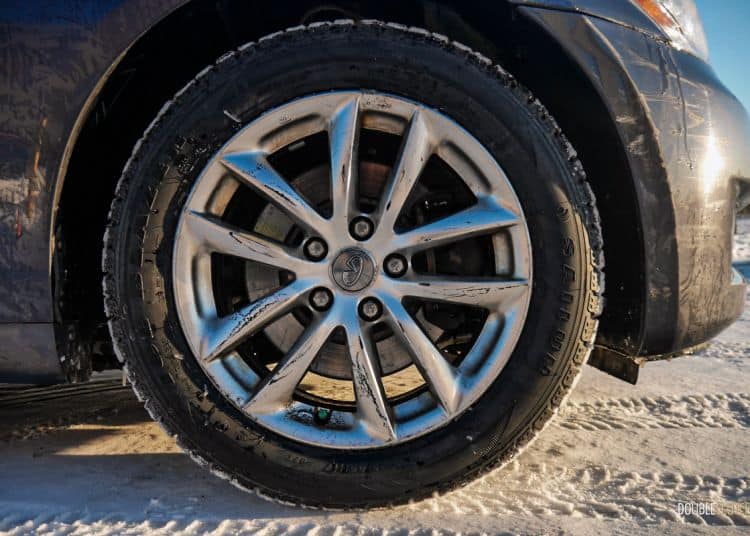 As a snow tire, the Sailun Ice Blazer WST1 is up to the task even compared against products from top-shelf brands such as Michelin, Bridgestone, and Continental. However, where a small difference is noted against other brands is on dry pavement. We noticed a slightly higher amount of road noise with a lack of snow on the road, but the value proposition more than makes up for this. The Ice Blazer WST1s no worse than most winter tires on the road, but the premium tire brands have placed a higher emphasis on improving noise, vibration, and harshness (NVH) in recent years to justify a higher price point. Performance testing has resulted in positive impressions on the Ice Blazer when compared to rival rubber from value brands Hankook, Goodyear and Kumho.
Is the Ice Blazer WST1 the best tire one can buy? If you want to save some money while having the peace of mind in winter, the Sailun Ice Blazer WST1 is an excellent choice. Obviously, more premium tires are available at a much higher price point, but the Ice Blazer is the way to go against its main competitors. With 67 different sizes ranging from 13- to 20-inches in diameter available, one will surely be able to find something that fits, and trust us, they are safer than driving in all-seasons even if it is just a five-minute commute around the corner.