This is the 2022 Lexus RX 450h F-Sport. When Lexus entered the luxury car market in 1989, little did they know the impact the brand would have. With a level of quality and customer satisfaction unheard of with the Germans, they had no place to go but up. A trickle-down effect occurred and all the other luxury brands needed to step up. This only benefited consumers as quality scores went up across the board and much of the technology and safety features eventually made it down to mainstream offerings.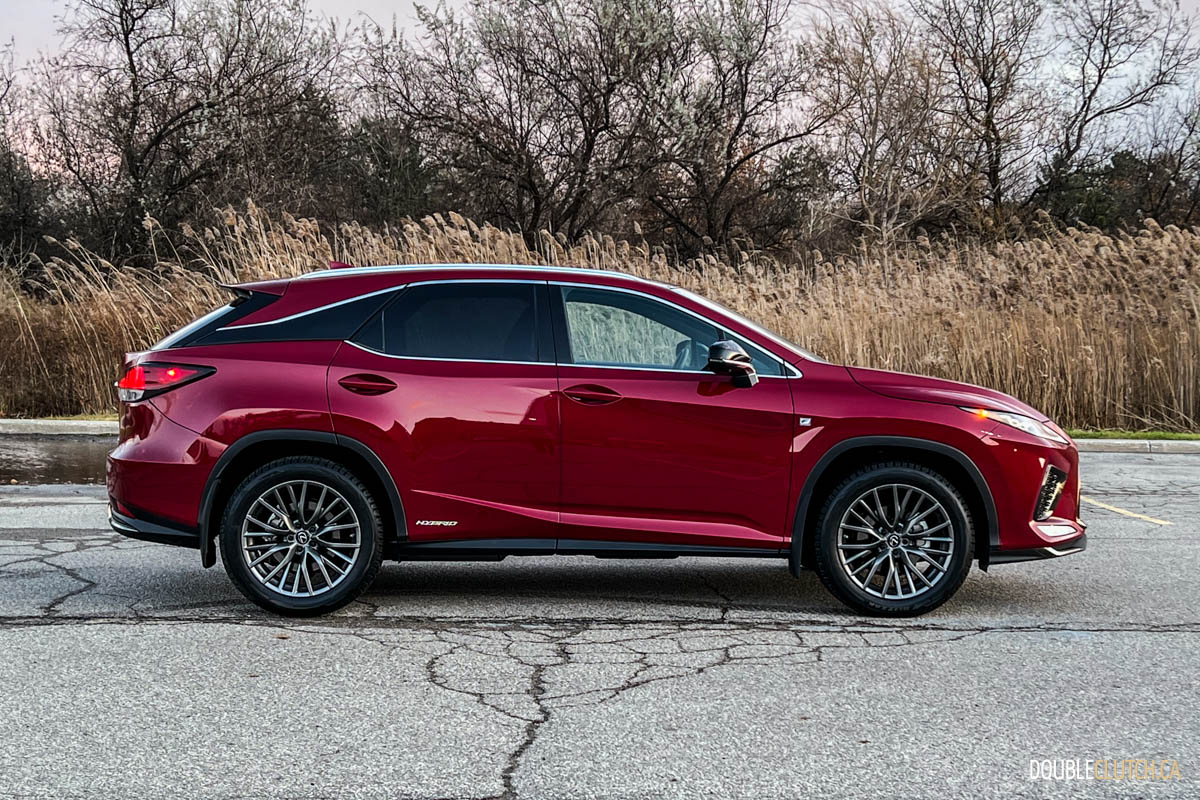 Though sedans and coupes were all the rage at the time, Lexus introduced their first SUV in 1998 which went on to become the best-selling luxury sport-utility in North America to date. This 2022 Lexus RX 450h is the sum of four generations of RX, and we set out to determine if its success is still as well deserved.
Our RX 450h is equipped with the F-Sport package, which brings with it a more aggressive and sporty exterior. I will go out on a limb and admit that it does look great from the front and side profiles, however the rear looks a bit plain in comparison. This generation has been around for nearly six years at this point, which leads us to believe a full redesign is on its way.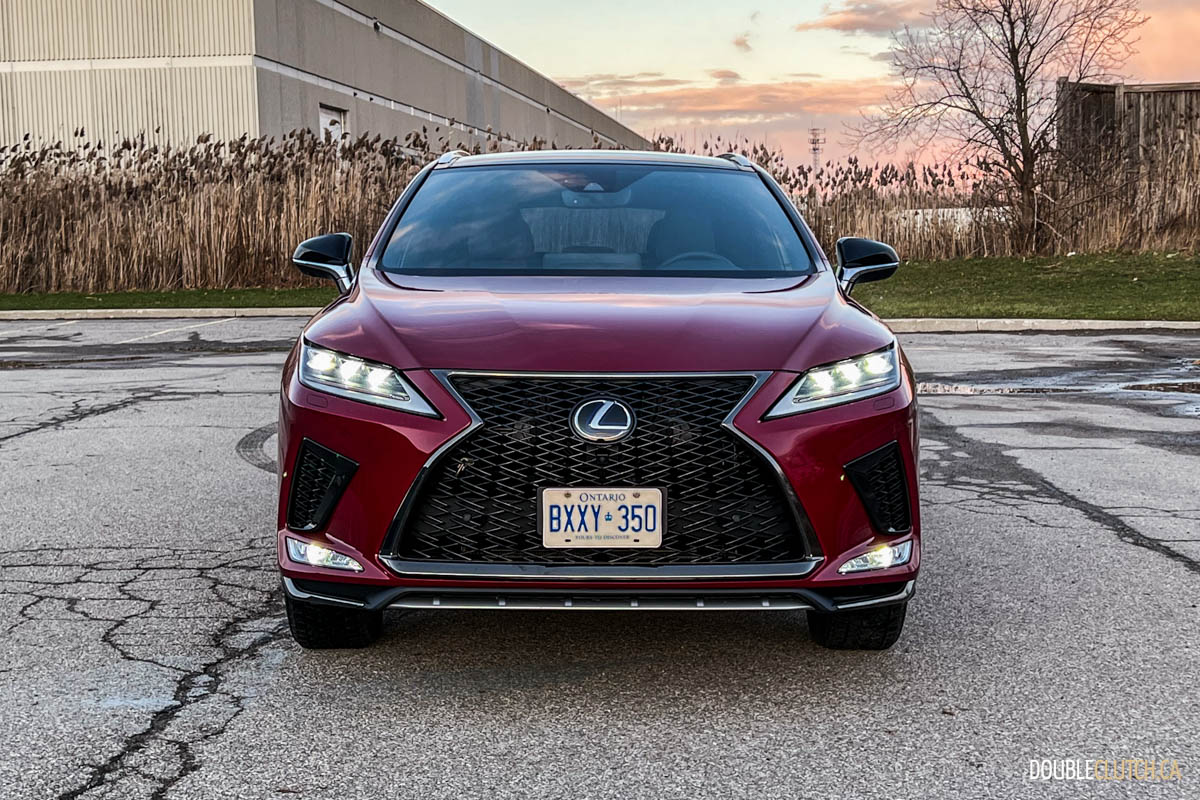 The standard Lexus spindle grill is present and larger than ever. With the taller profile of a sport utility vehicle, the grill looks right at home and not as offensive as when this design first came out. The jewelled headlights and L-shaped LED daytime running lights elevate the overall look.  The side profile has enough lines and curves as to not look like a bar of soap like many other crossovers. Without the F Sport package, the RX looks rather dull so make sure to check that box when putting yours together.
The RX's interior is a mixed bag of good and bad. As with any Lexus, build quality is excellent and everything is extremely well put together. You won't hear a squeak or find a loose panel anywhere, and history leads us to believe this will be the case hundreds of thousands of miles down the road. Soft-touch materials are used throughout, however hard plastic is found on the center console, reminding drivers of its presence whenever something taps or hits this particular area.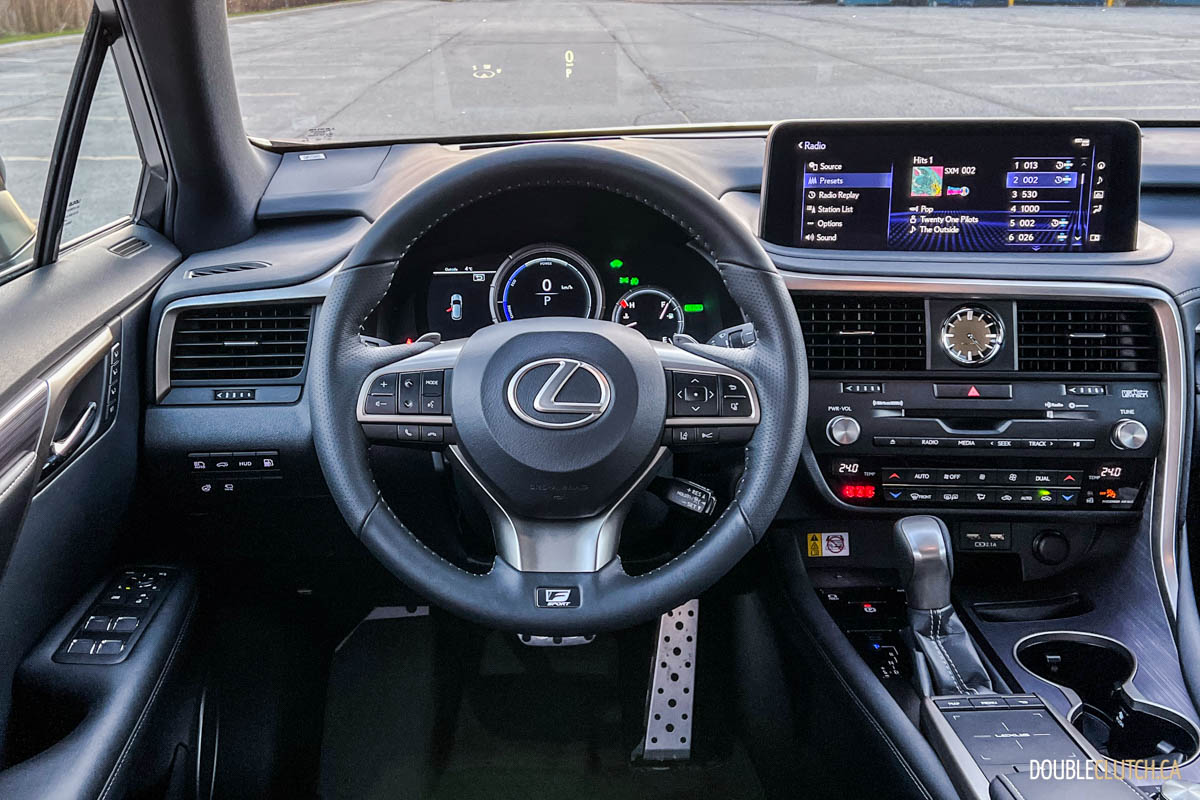 The overall design of the interior now looks dated even further when compared with the current Mercedes-Benz GLE or Genesis GV80. Sadly, the touchpad-based infotainment system is still present and unintuitive as ever. It remains frustrating to use and requires drivers to take their eyes off the road. Graphics for the menu and navigation system look several years behind the competition from both Europe and Korea. Thankfully Apple CarPlay and Android Auto help mask some of these deficiencies.
The ability to use the touchscreen is a much-welcomed feature and I just skipped using the touchpad all together. Hit the heated steering wheel button and you will notice how only the nine and three positions warm up, and the rest of the steering wheel remains ice cold. It's a small omission but not really acceptable in the slightest at this price point.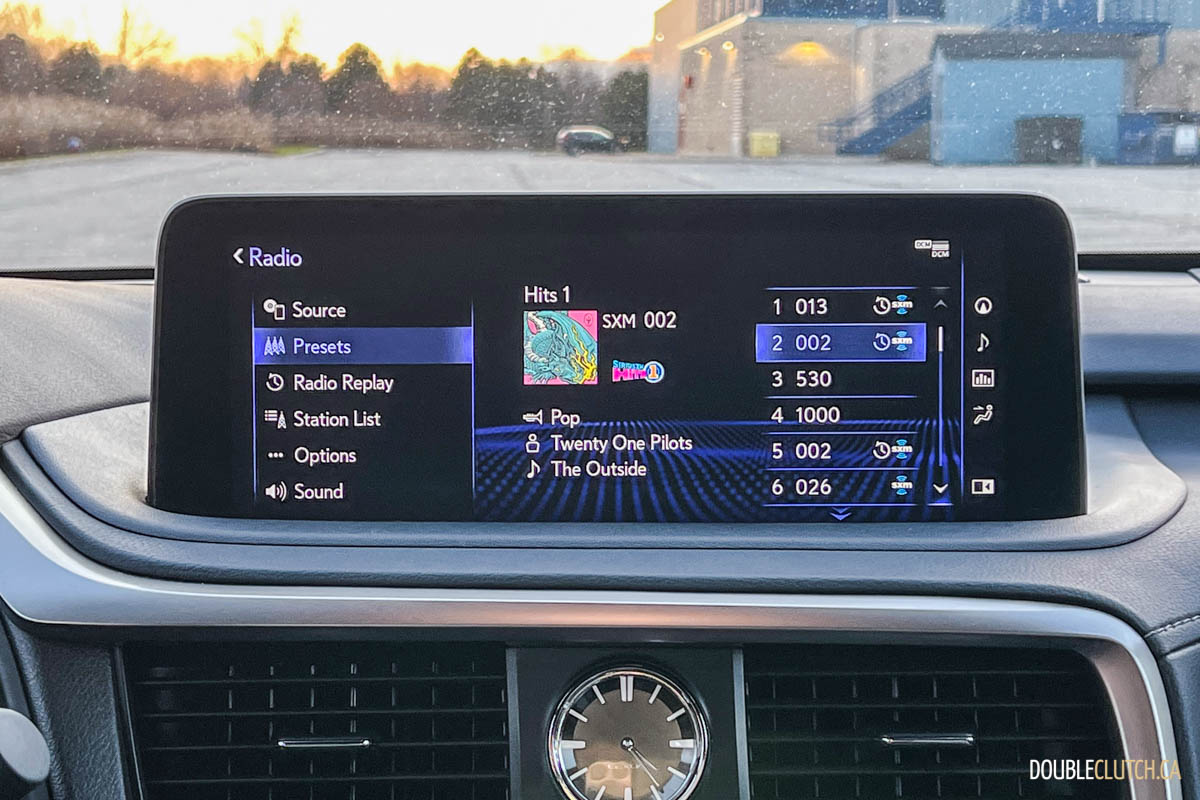 What Lexus has nailed as usual is the whisper quiet interior. Exterior noise is minimal if any, and conversations can be had inside without raising your voice. This is perfect for those that want that isolated feel from the outside world when behind the wheel. What also helps is the soft and comfortable suspension that soaks up all but the worst of roads. While comfort is priority in the Lexus RX 450h F-Sport, handling and agility fall behind competitors from BMW or Mercedes-Benz.
Power for the 2022 Lexus RX 450h comes from a 3.5-liter V6 paired with two electric motors for the Hybrid Synergy Drive system. With a combined 308 horsepower on tap, this is the most powerful RX on the market to date. However, 0-100km/h comes in at a leisurely seven seconds, significantly behind the majority of its peers. What does seem to hamper the overall performance is the electronically controlled CVT. Drive leisurely or in city traffic and you will have very little to complain about.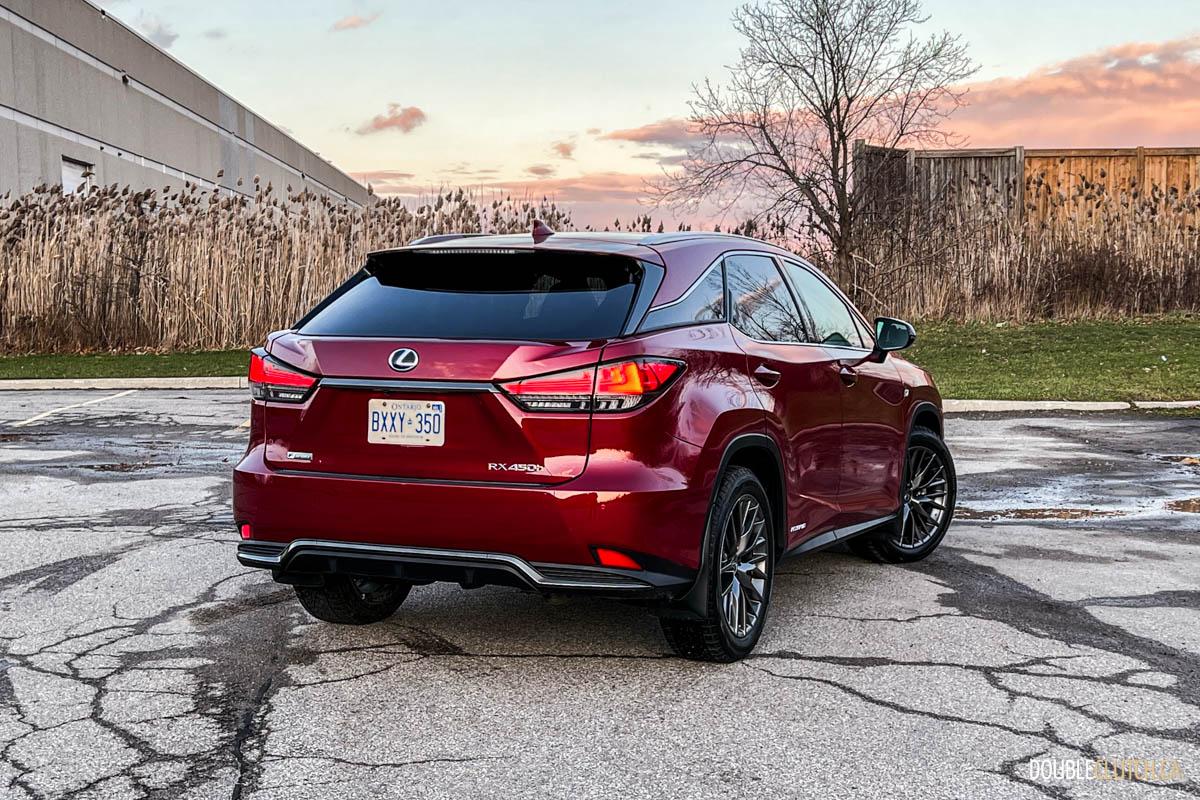 For a rather large and heavy (4740-pounds), we achieved 9.1L/100km in mixed driving conditions. Lexus' official fuel ratings for the RX 450h are 7.5L/100km in the city and 8.4L/100km highway, as all-wheel-drive is standard on Canadian models. Premium fuel is recommended for the 65-litre gas tank but not required.
Lexus prices the RX 450h at $60,000, up from $57,250 for the gas-powered RX 350. Our tester with the F-Sport Series 3 package starts at $74,050, and adds a series of options including panoramic moonroof, triple-beam LED headlights, F-Sport seats and visuals, 20-inch wheels, 15-speaker Mark Levinson sound system, adaptive variable suspension, and much more.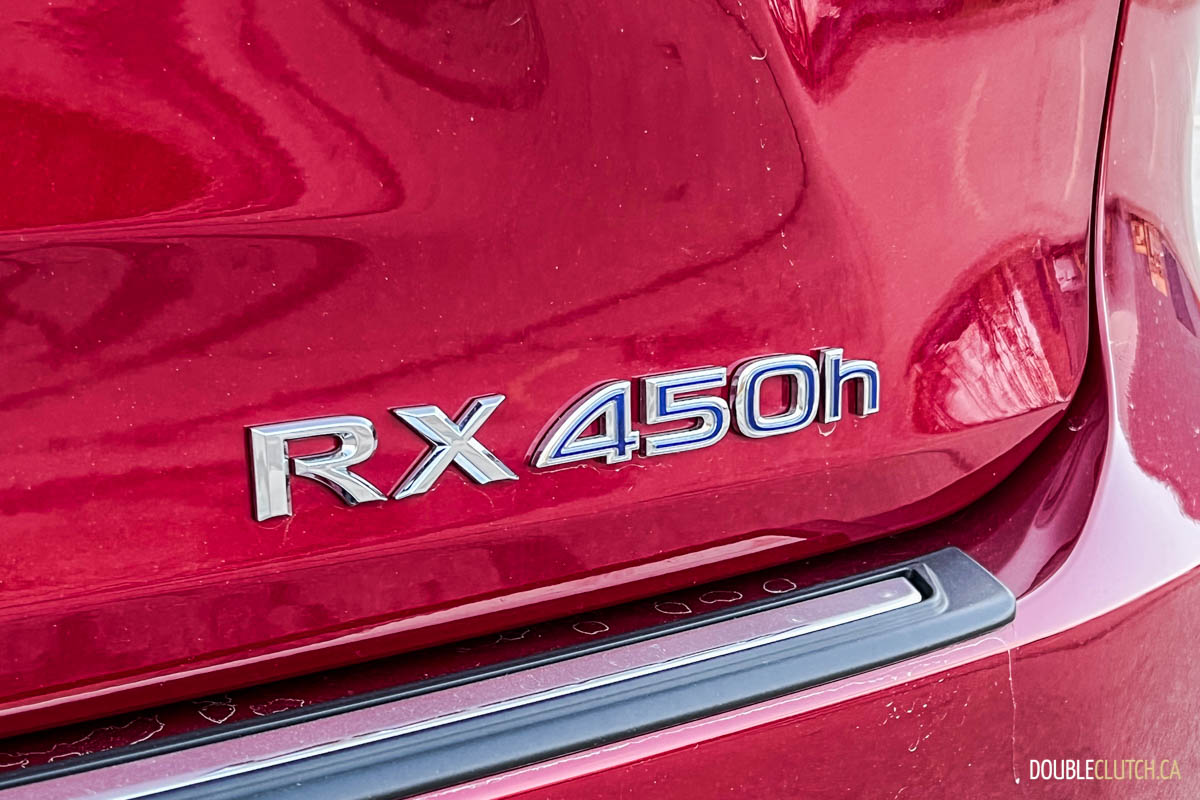 Even though it may not be the fastest or technologically advanced SUV on the market, the 2022 Lexus RX 450h F-Sport will continue to be the brand's top selling model. Where Lexus rules is with consumer loyalty, high resale value and rock solid reliability. The grand-daddy of luxury sport utility vehicles satisfies the needs for the vast majority of consumers and for most, that's good enough.
See Also: