This is the 2021 Chevrolet Silverado 2500HD High Country. As light-duty trucks continue taking over as family haulers here in suburbia, they have a tendency to get all the glory. Those who need a truck for more than a few trips to the hardware store will know that the heavy-duty trucks are the ultimate workhorses. As far as light-duty trucks have come, the average turbo V6 powered F-150 wouldn't last six months pulling farm equipment or working the oil fields – which is the life a lot of these HD trucks are destined for.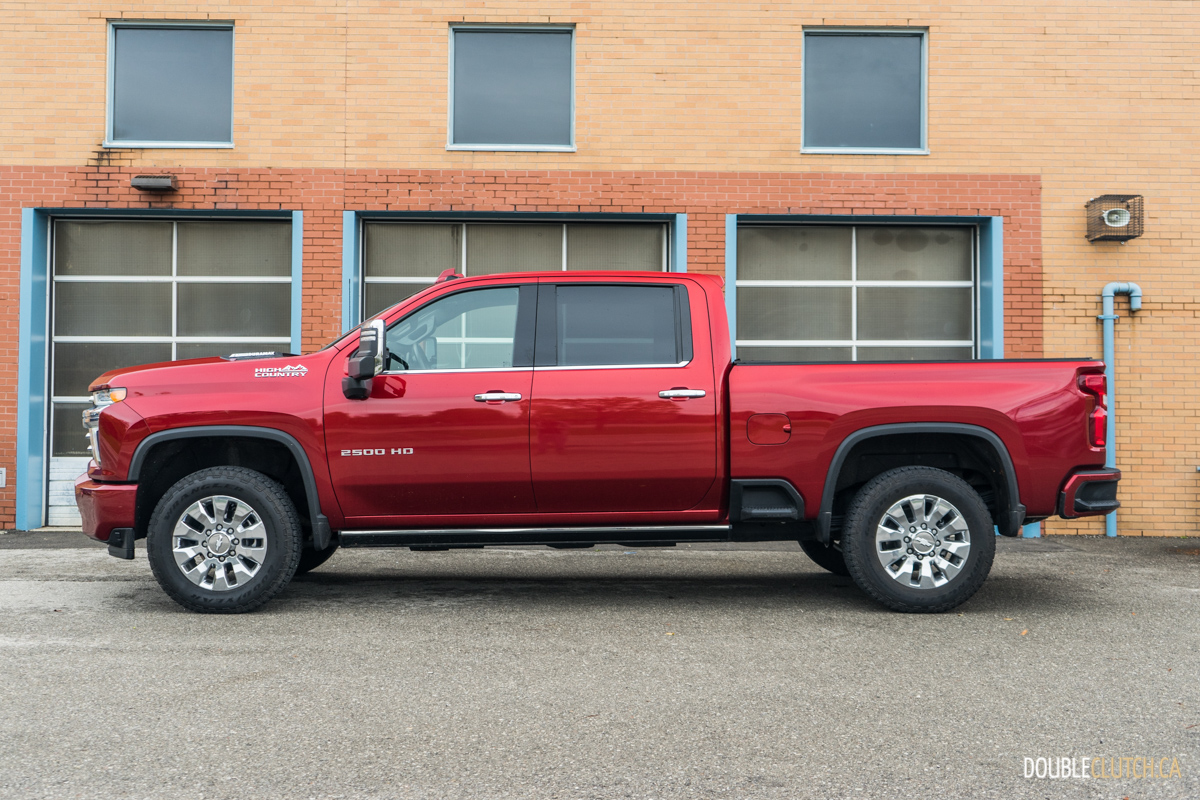 That doesn't mean you can't have a nice heavy-duty truck though, as many of the luxuries pioneered in the light-duty trucks have made their way into bigger units resulting in some seriously impressive machines. On test this week is a 2021 Silverado 2500 HD in High Country form, equipped with the infamous 6.6-liter Duramax turbodiesel engine.
How do you top the already mega aggressive looks of the Silverado 1500? You super-size it, add a wall-like chrome grille, color matched bumpers, the massive diesel exhaust tip, 20-inch chrome wheels and coat it in Cherry Red paint. Our tester is anything but subtle, and while I am personally not a fan of the current Chevrolet truck front fascia, this particular configuration is the best looking I've seen thus far. Ours being the top-trim High Country means it's decked out in chrome and LEDs that class-up the blocky looks.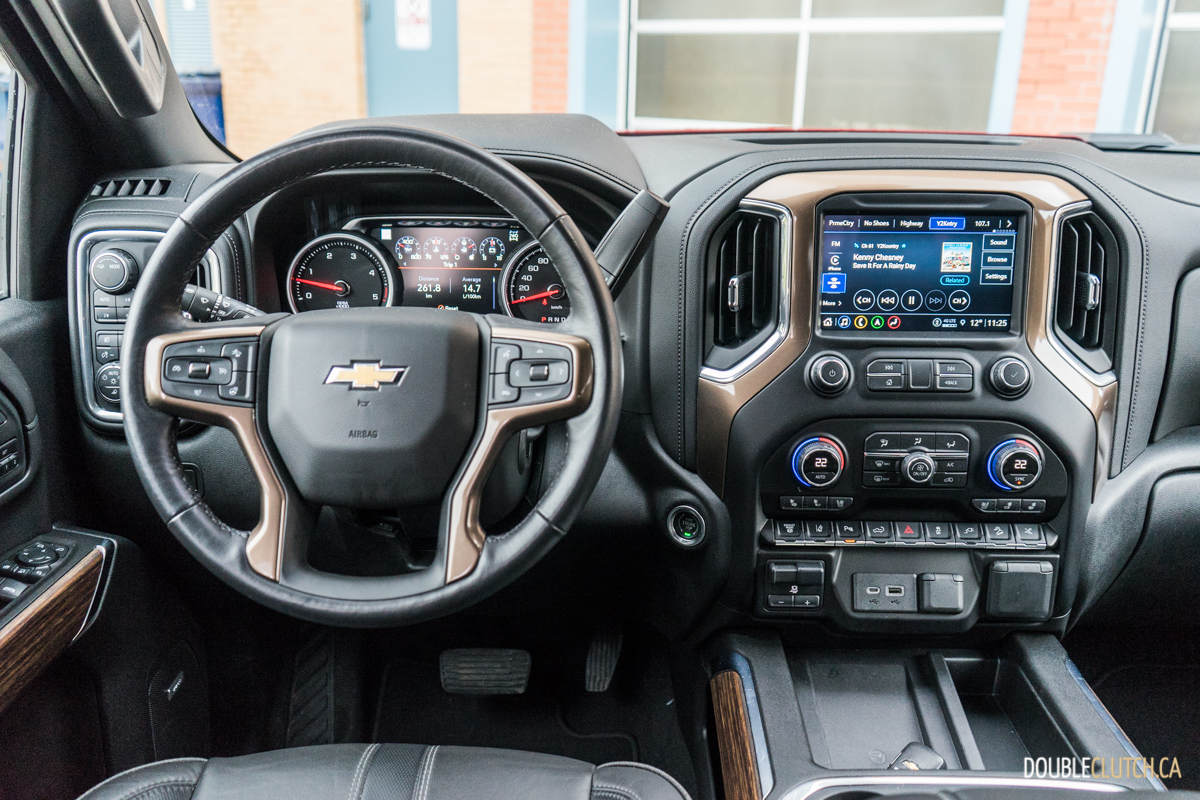 Operators spend many hours at a time inside their HD trucks, so the interior is of critical importance in building a good truck. GM has promised big interior updates on the way, but as it stands for 2021, the Silverado, especially in top trims levels like this High Country, remains a few steps behind competitors like the F-250 Platinum or Ram 2500 Long Horn. Both competitors feature highly detailed themed interiors with levels of materials and finishes that rival some of the best luxury cars in the business. The Silverado 2500 High Country gets by with a great set of heated and cooled leather seats and a splash of leather and wood, but it's nowhere near the ambiance that competitors are achieving.
That said, I maintain that while the GM interior doesn't have the wow-factor that its competition does, it is the most practical. It's simple really; when you're less concerned about style, you're more focused on what works best. As a result the Silverado 2500 has more convenient cabin storage, a simpler and more intuitive dashboard layout, and the best driving position. In a working truck, I am a big fan of the 'ugly' center console with its large cupholder and multiple rubberized dump bins for phones, keys, snacks and must-have tools. I also like that the shifter is up on the column and out of the way, where it should be.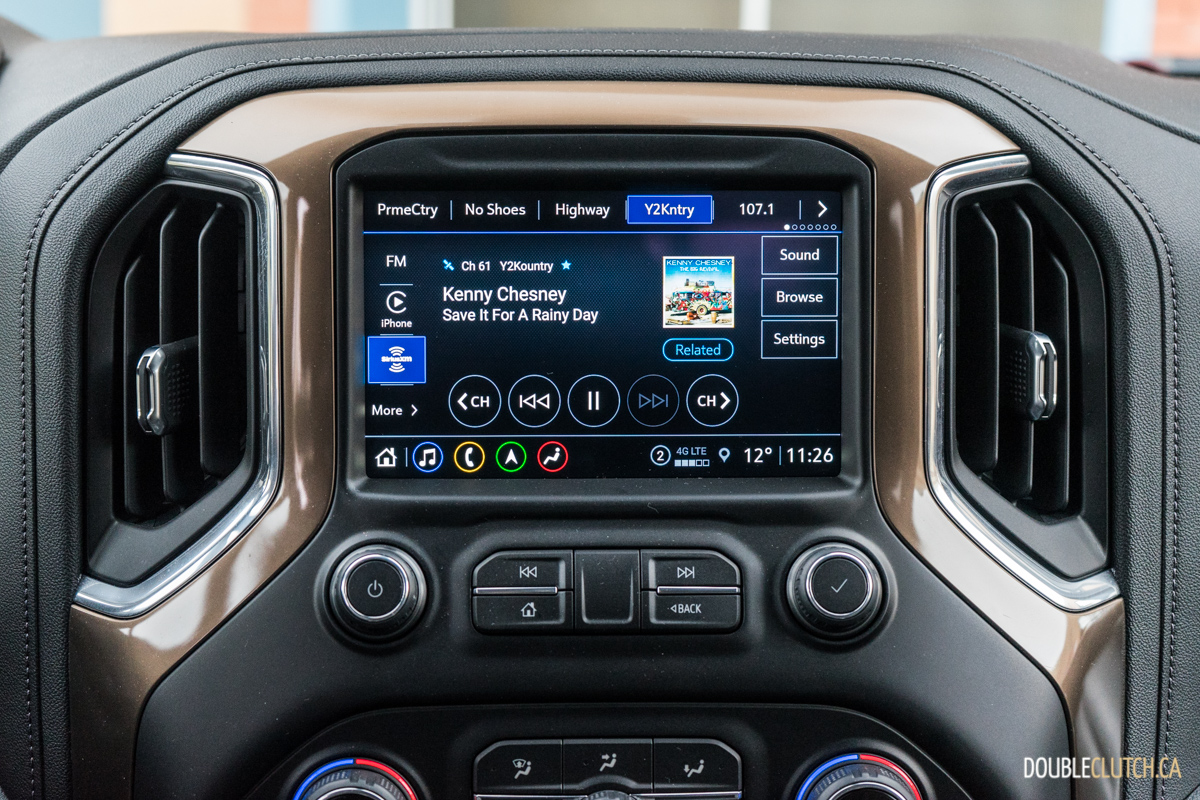 From a tech perspective, the 2021 Silverado now offers wireless Apple CarPlay and Android Auto. Sure, the eight-inch infotainment screen is small by comparison to the 12-inch unit available in the Ram or F-150, but it's clean, easy to use, and allows room for actual buttons and knobs to control main functions easily and without taking your eyes off the road. The screen powers up a fantastic sounding Bose stereo. There is a really nice 12-inch heads-up-display screen on the windshield as well.
I am big on interior noise control, and the Silverado 2500 does not disappoint. GM's triple sealed doors and extra efforts on sound-deadening really pay dividends, making the Silverado 2500 the quietest heavy-duty truck we have had the pleasure of spending time with.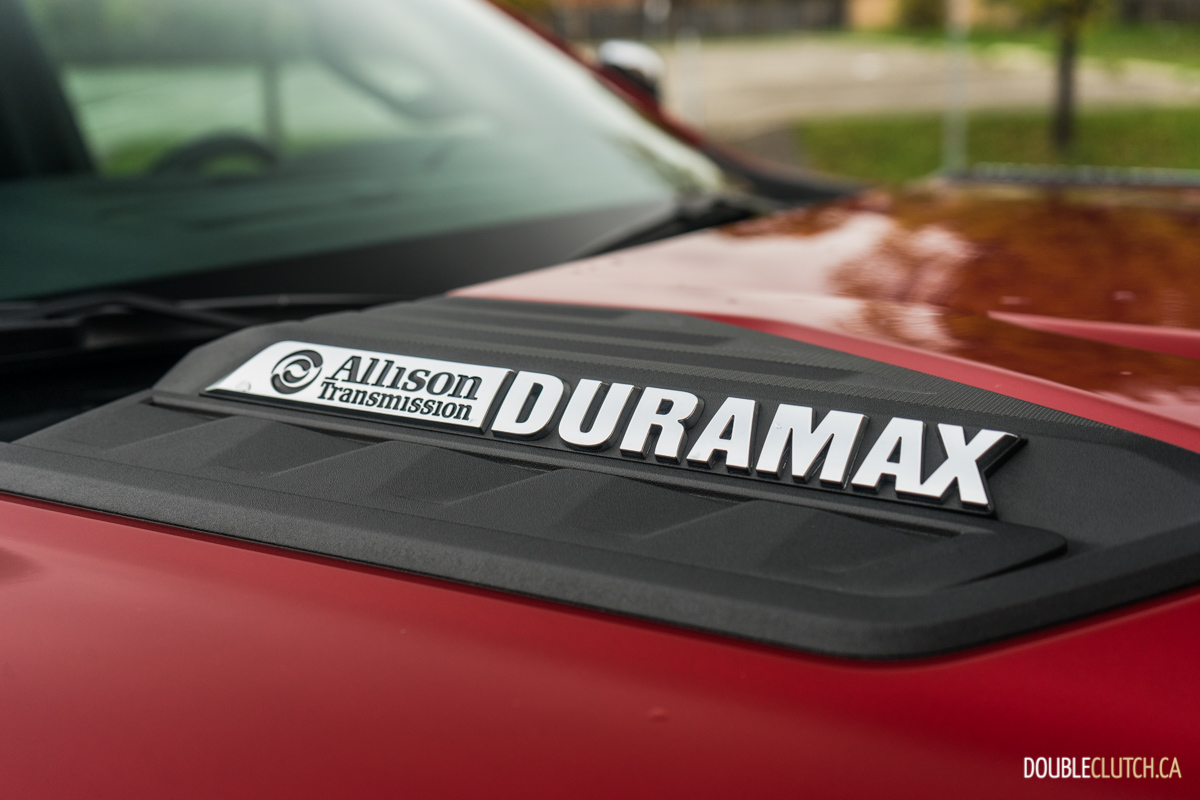 The standard engine in the Silverado 2500 is a 6.6L-liter gasoline V8 mated to a six-speed automatic. I am sure it's fine, but the engine to envy is the 6.6-liter Duramax turbo diesel V8 here, paired to the fantastic 10-speed automatic. The combination is the most refined heavy-duty diesel powertrain I've experienced to date. In town and unloaded you wouldn't notice that you're driving a diesel with 455 horsepower and a whopping 910 lb-ft. of torque as it's docile, quiet and smooth.
You won't notice until you open it up that is, and its massive torque pins you into your leather bucket and sends the behemoth of a truck hurtling forward with performance car like authority. Loaded up and on the highway, the Duramax pulls like a freight train and never even hinted at the miniscule 400-pound load in the bed.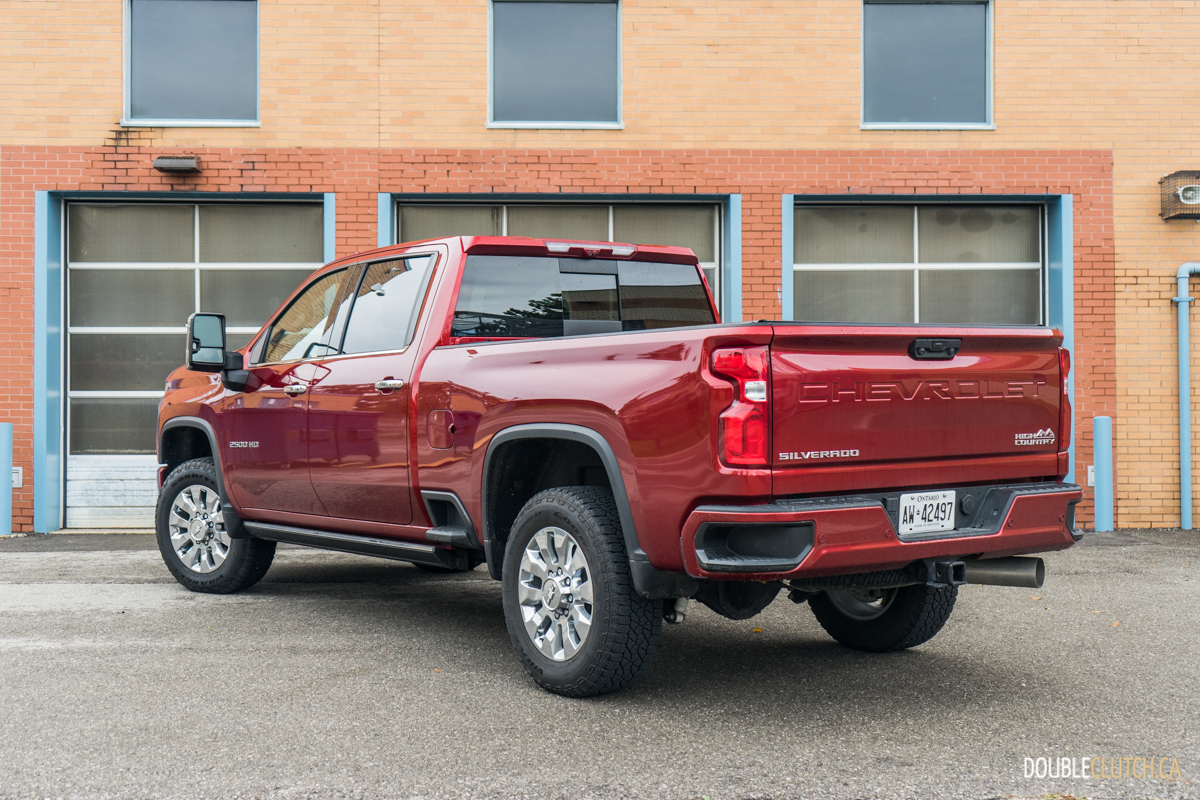 If towing is your thing, the Duramax is king. In the 2500-series it can be equipped to tow up to 18,510 pounds, which is about the weight of the average municipal garbage truck. If the same powertrain is equipped in the 3500-series model with its even heavier duty chassis, it's good for a ridiculous 36,000 pound, or about the weight of a typical cargo jet.
Capabilities like that don't come cheap and the Duramax does come with a hefty $11,000 premium on top of the standard truck. However, it's infamous longevity, ability to take on herculean tasks, and very respectable fuel economy come together to offset those upfront costs. Speaking of which, after a week of mixed driving we observed an average fuel consumption of 14.6L/100km – which is very similar to my consumption in a 6.2-liter V8 1500 series light-duty truck. That's impressive.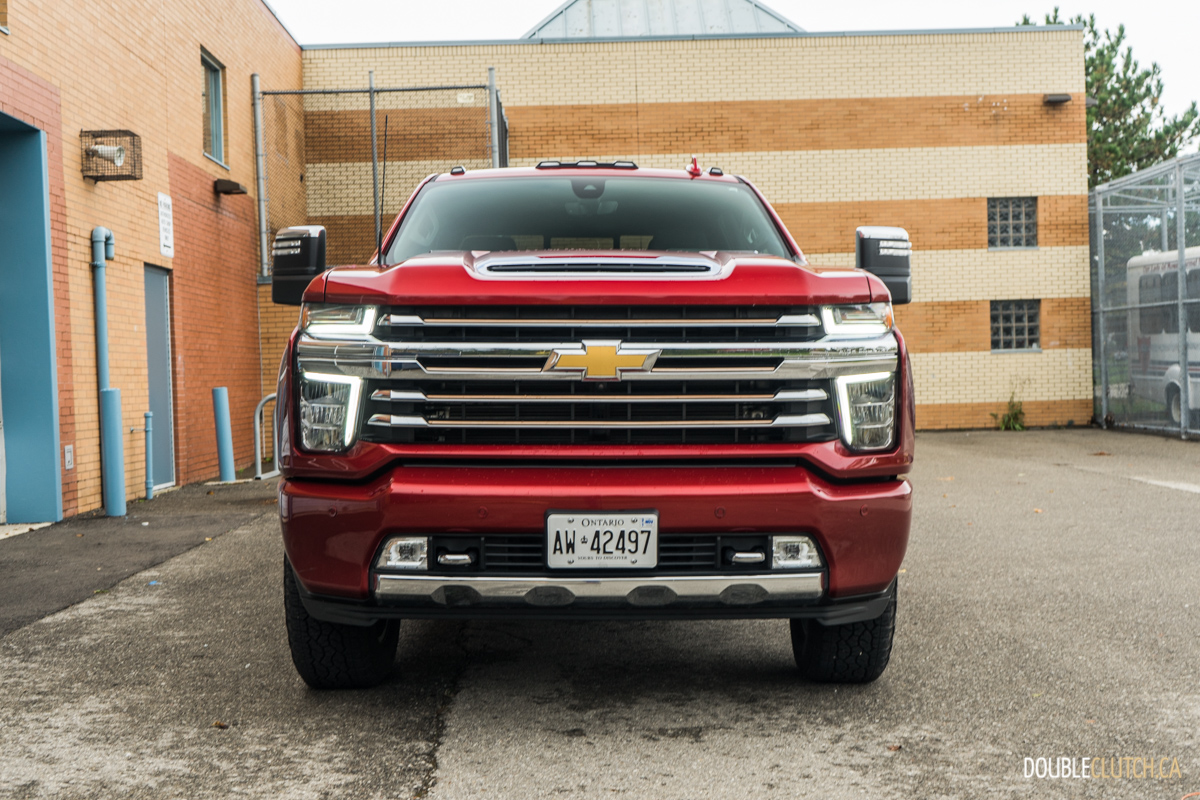 Now, by the nature of its heavy duty build, an HD truck like this is never going to ride as smooth as a light duty unit, but this truck comes fairly close. Like any current GM truck, steering is direct and confident, with enough feedback to feel in control without being tiresome. Ride quality on most surfaces is just fine, but low-speed bumps, holes and expansion gaps do send a shockwave through the chassis that is rudely felt in the cabin. When unloaded the rear axle has a tenancy to hop on quick acceleration or uneven surfaces. Our tester boasted the Z71 off-road suspension, which may have impacted on-road ride quality as well.
Of course, the 2021 Silverado 2500 includes a host of driver assistance technology and there are several trailer-specific assists that make towing easier. There's even a useful multi-view camera system that includes a transparent mode that makes maneuvering in parking lots and merging onto the highway easier when towing by allowing the driver to virtually see through the trailer. Other key safety features include forward-collision warning, automated emergency braking, blind-spot monitoring, and rear cross traffic alert.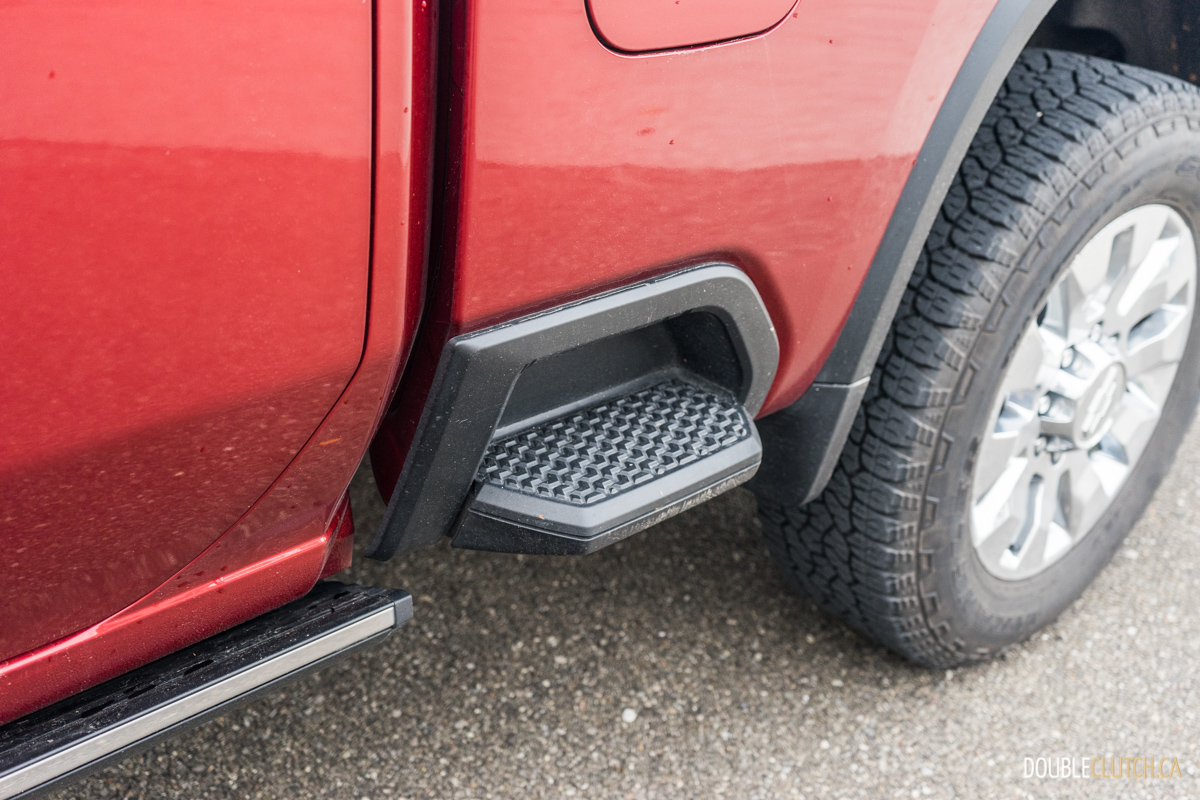 I don't think anyone expects a truck of this caliber to come cheap, and in the current economic environment with supply shortages at every corner, you'd be lucky to get into one of these without a few months wait at any price. The gap between a light-duty and a heavy-duty truck is getting tighter, but, the HD trucks have been pretty static over the last few years. Our Silverado 2500 High Country starts at $75,598 and came with over $22,000 in options.
These options include the $11,000 Duramax engine, the chrome wheels ($4,165), and the High Country Deluxe package ($3,060) which adds many of the driver assistance features, heads-up display, etc. This pushes our as tested price really close to the six-figure mark at $99,983, which is a tough number to swallow for a truck that needs to be worked hard. Duramax aside though, I could easily live without a lot of the options and could likely find myself in a very nicely equipped model somewhere between the $45,048 entry price and the $80,000 mark.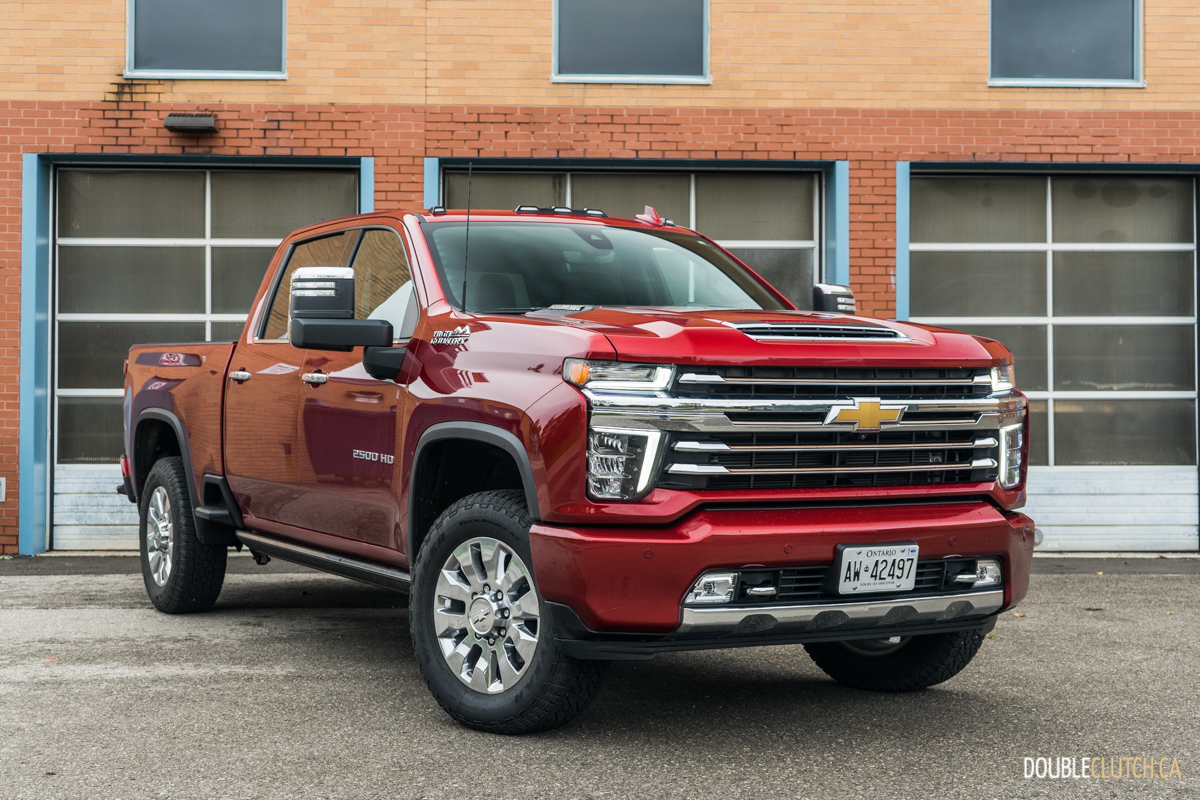 The Duramax powertrain is the heart and soul of the Silverado 2500. Sure, the Ram and Ford equivalents might have fancier interiors, but they're not a practical in the cabin, not as quiet, and they don't have the Duramax. For those reasons, if you're in the market for a heavy-duty workhorse it would be really hard to ignore the 2021 Chevrolet Silverado 2500HD High Country.
See Also:
2021 Ford F-250 Super Duty XLT