There's no denying that as automotive enthusiasts, we all have an innate desire to add one more car to the collection. Whether it's browsing the local listings on Kijiji, Craigslist and Autotrader to score a new daily driver, or scouring forums and auction sites for cross-continent gems, the truth is that the hunt to fill every inch of driveway space never stops.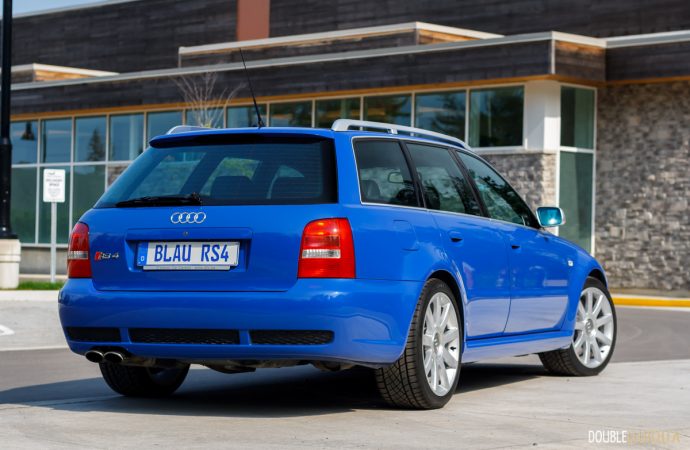 This is where Onemorecar.ca springs into action to aid you on that quest. This is a new Canadian auction platform connecting enthusiasts looking to buy, sell and discuss unique vehicles. Through a no-frills browsing and bidding experience, they deliver a secure, easy-to-use marketplace for both selling and purchasing rare, classic or specialty vehicles from coast-to-coast. They offer the perfect solution to help make space for one more car or help you find one more car – whichever side of the equation you stand on.
To date, Onemorecar has listed over 25 vehicles of various makes and models and has connected 7 cars with new owners through both reserve and non-reserve auctions. Most notably, at the time of writing, a 2001 Audi RS4 Avant finished in the desirable Nogaro Blue paint graces the top of the site's main page.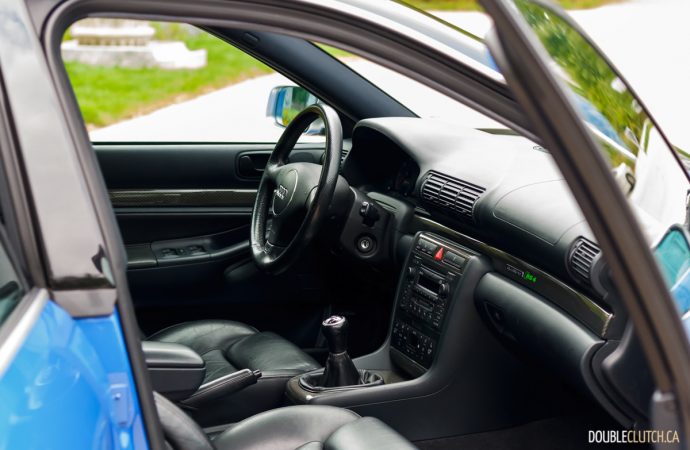 If you grew up dreaming about fast wagons, then this is your chance to own a well-preserved example! The B5-generation of the RS4 is powered by a 2.7 liter bi-turbo V6-motor which was developed in partnership with Cosworth. Pushing 376 horsepower and 325 lb-fts of torque, this RS4 Avant makes those mundane runs to the grocery store – in any weather, thanks to a true Quattro all-wheel drive system – a lot more interesting.
Back in 2001, if any North American wandered into an Audi dealership looking to buy one, they would unfortunately be turned away. As such, this example was sold new in Germany where it eventually found its way across borders and into Belgium, prior to being personally imported into Canada in 2019 by the seller.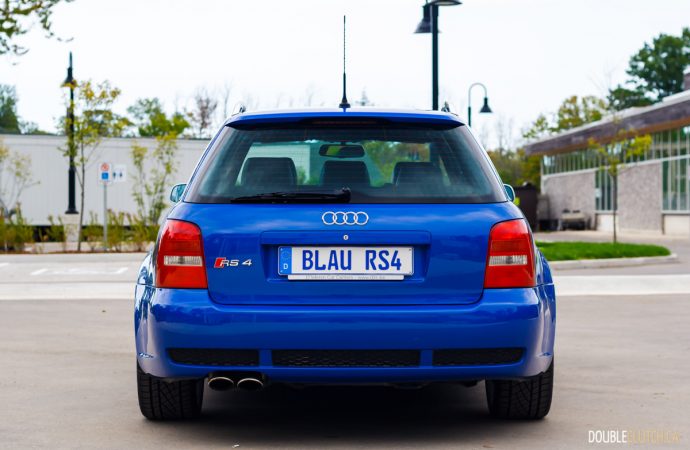 From any angle you look, the vehicle flaunts its wide arches and aggressive stance. Photos only do so much justice to the immaculate condition of this example's bodywork which had been professionally resprayed at one point while in Europe. Inside, the interior is clean and classy boasting three pedals and a 6-speed manual transmission – the only available gearbox at the time of sale. Factory Recaro seats show minimal wear with the carbon trim, steering wheel, shift knob and trunk area all remaining in excellent shape.
With only 6,000 Audi RS4 Avants ever produced world-wide, finding a clean model will only be more difficult. For the die-hard Audi, Wagon, or early-2000's car enthusiast, this represents the perfect opportunity to scoop up the ultimate do-everything super wagon for the right price.
Learn more about this 2001 Audi RS4 Avant and how you can list your own special vehicle to make room for it, at Onemorecar.ca.
Photos courtesy of Onemorecar.ca