Not only are they known for honest, understated luxury, their vehicles are timelessly elegant and often underappreciated. This time though, they've done something different, and it's not auto-related. To celebrate World Car Free Day, Volvo Cars Canada will be launching a shoe. That's right, there's a Volvo shoe now!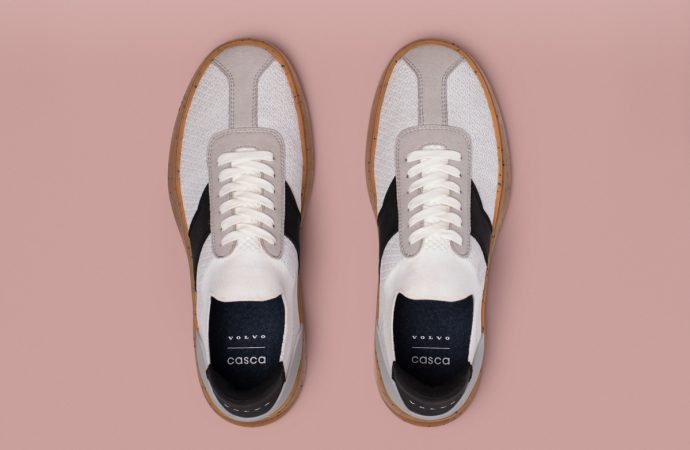 Volvo has joined forces with Casca footwear, a company that shares similar values for sustainability and brand image. The result is a shoe that has been designed with the conservative styling language that Volvo is known for, complete with Swedish elegance. In an age where it seems as though every bit of news is filled with either electrification, overpromising, and bland crossovers, we find this particularly interesting.
Here are some of the facts – the sole of the shoe is composed of 10% recycled car tire, and this happens to be the first time this has been implemented in a Casca shoe. The upper portion of the shoe has seven recycled plastic bottles to make the yarn. It's breathable, flexible, and looks great. Just like on Volvo's car seats, a subtle Swedish flag has been put on the tag of one shoe, while Casca's yellow is on the other. Other neat touches include the Thor's Hammer headlight design influence in the design of the shoe.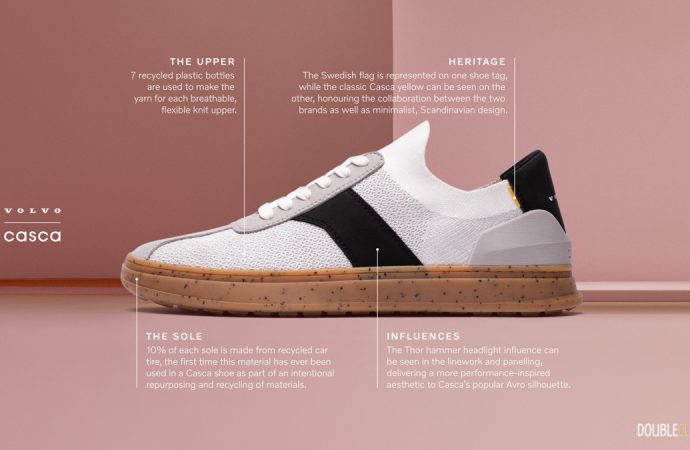 Comfort should be a priority as well, for anything with the Volvo name on it. These shoes should be no exception – they've included the use of 3D-printed customization to ensure maximum comfort. The breathable materials mean the wearer's feet won't overheat in warmer climates, and of course, all materials are of high quality as well.
Volvo Cars has said that by the year 2025, they will be increasing the amount of recycled and bio-based material use in their cars by an entire 25%. Casca also claims that by next year, every single bit of their knit upper portions will be entirely recycled and renewable. Lastly, beyond sustainability, this is an ethics play as well. Volvo's claim is that they're using blockchain technology, making sure that the materials used in their vehicle batteries are traceable. Casca ensures that all of their factory employees globally are paid appropriate living wage.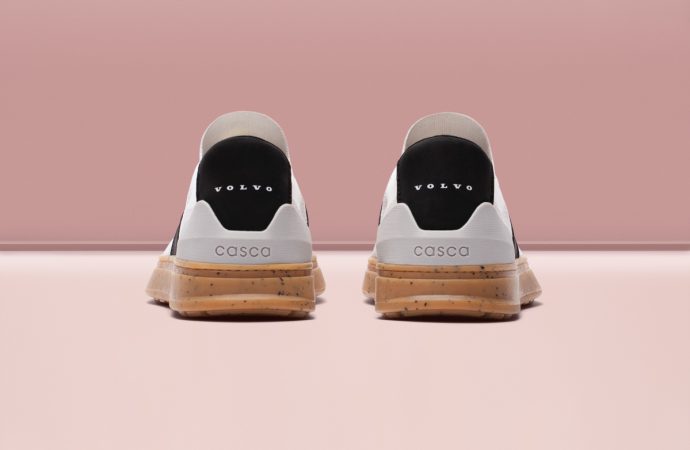 The new Volvo shoe will be available to purchase at $198 CAD on Casca's website as of September 22, 2021. We're excited to see how this new chapter for the brand unfolds. Get yours at https://ca.casca.com/pages/volvoxcasca!
Photos Courtesy of Volvo Cars Canada