Who says you can't run a UHP (ultra-high performance) all-season tire in a daily driver? To prove this point, we mounted a set of Toyo Proxes Sport All Season tires onto one of the vehicles in our fleet, a Lexus LS 460 with all-wheel-drive. After a full season of driving, this new entry has actually proven to be quite a good companion. This set of asymmetric and non-directional tires promises to do what any premium car's factory tire will do, and go beyond that.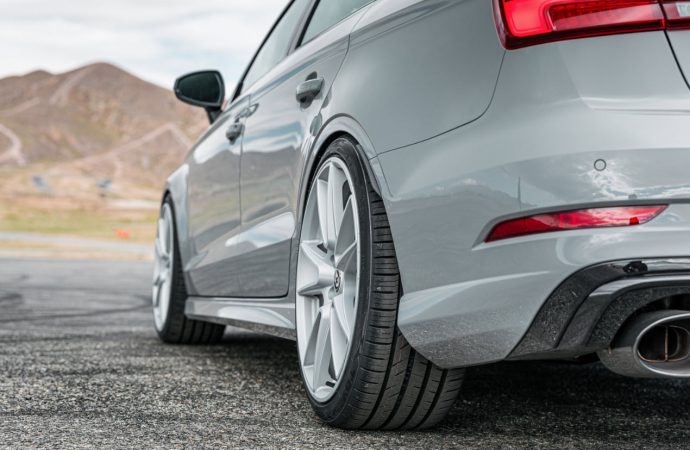 Toyo Tires have used a very specific silica compound that helps considerably with braking performance whether in a wet or dry environment. Developed and tested in both cold and warmer weather settings, Toyo claims that this tire is usable in winter temperatures as well. Of course, we always recommend going with a dedicated winter tire as well.
Part of the tread on this tire is a feature called "Dynamic Taper", a new rib design that makes more contact pressure between the rubber and the ground for improved braking and sharper handling, thanks to more grip. As such, the Proxes Sport A/S are extremely confidence inspiring and comfortable in dry weather. There's a different design for tires that are 285mm and wider, with an extra central rib for better control.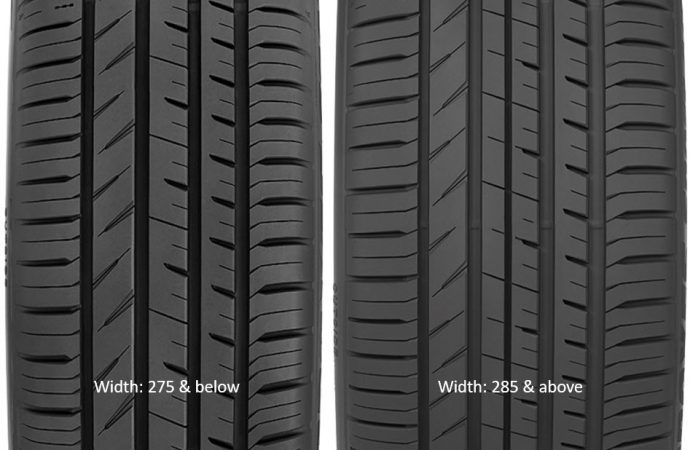 The Proxes Sport A/S have an immense amount of grip in most situation including acceleration, hard cornering, and even maintain that level of confidence on gravel roads. We did experience them getting more skittish than expected on certain road surfaces, namely the streetcar tracks in downtown Toronto. Additionally, in wet weather, the grooved surface of a mid-construction Highway 401 also had us slowing down much more than in the same car running Continental ExtremeContact DWS06 Plus.
Typically, ultra high-performance tires tend to hesitate in extremely wet weather, and this summer has given us plenty of heavy rainstorms. Toyo uses their proprietary Nano Balance Technology, where they use the nano-level to develop compound blends by compiling the best possible data. Toyo has the ability to produce more capable tires for specific environments, including wet conditions.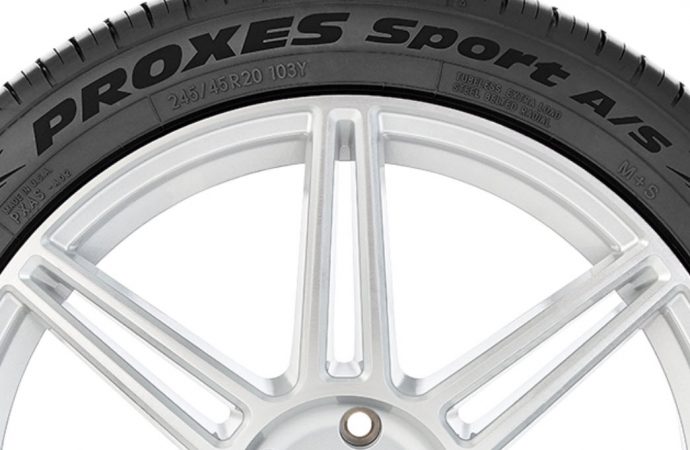 This new Toyo rubber is nothing if not extremely quiet – we also have a set of Bridgestone QuietTrack rubber on one of our other vehicles, and as the name suggests, those tires are like riding on a cloud. Unlike these Toyos though, they aren't sporty in any way. Even though the Proxes Sport All Season are more capable in a performance setting, they're nearly just as quiet out on the highway as you'd expect them to be. They are well suited to the calm and comfortable demeanour of the flagship Lexus LS.
Toyo USA offers a 50,000-mile treadwear warranty on V and W-rated tires, and a 40,000-mile warranty on Y-rated tires. The most convincing factor here is that the brand actually offers a "No Regrets" trial period of 500-miles or 45 days. If you're not completely satisfied, they'll take them back! Of course, in this case the customer would be responsible for the costs to mount and dismount the tires. The Toyo Proxes Sport All Season are available in a variety of sizes ranging from 16 to 22-inches.
Photos courtesy of Toyo Tires