I think have an addiction, a real obsession. People around me think it's odd, and I often find myself trying to justify the reason for my incessant spending on what they perceive to be a toy. You see, I've been building things with LEGO bricks ever since I can remember, and it has become somewhat of a family tradition. Every Christmas for many years, my mother and I build a LEGO Creator set. As I became older and wanted more of a challenge, the cars, like this LEGO Porsche 911, became a part of the family.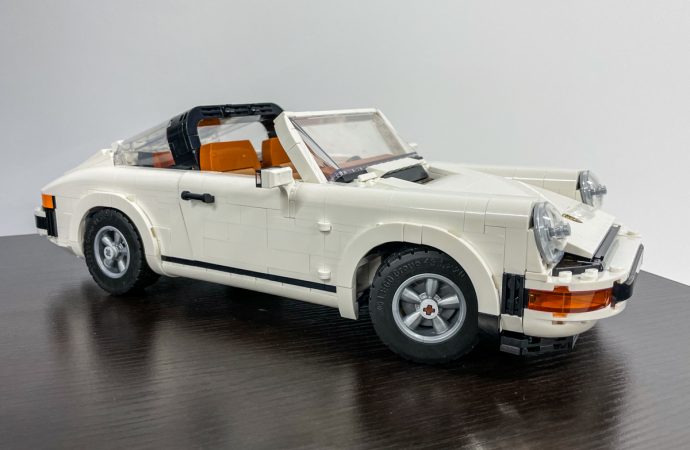 Over the last few years, the artists at LEGO have painstakingly recreated automotive icons. Classics like the Ferrari F40, MINI Cooper, and even James Bond's Aston Martin DB5 complete with rotating license plates and an ejector seat, have become available. They aren't cheap, averaging $150 to $200 Canadian per set, but the details are thorough and the visuals are wonderful.
LEGO's most advanced sets are part of the "Technic" series, and this includes models like the 3,599-piece Bugatti Chiron and Porsche 911 RSR. These are neat to build, but they lack the visual appeal of the Expert Creator sets such as this one. I am also a classic Porsche 911 fan. In fact, I recently replaced my life-sized version of this very 911 Targa with a 964 Carrera 4, a car I've dreamt about since I was a wee lad.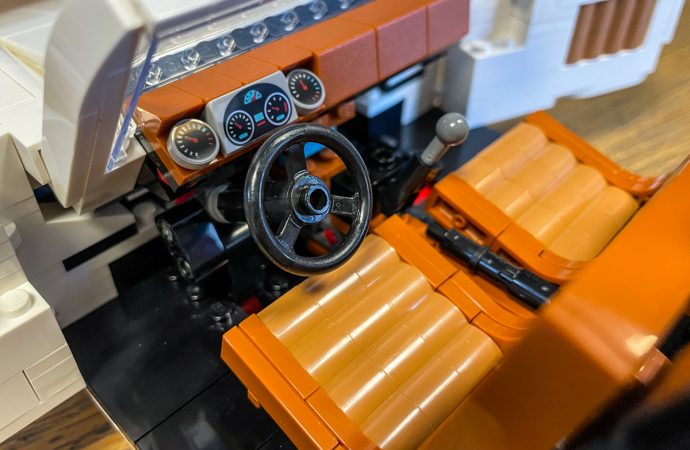 By now you likely understand how special this particular set is to me and how this specific car relates to my life as a car enthusiast. The 911 set is really a two-parter and contains 1,458 pieces to tinker with. The car can be built either as a 911 Targa, complete with a removable roof and black Targa bar, or as the iconic 911 Turbo, with flared fenders and the big whale tail on the rear. Fuchs-style wheels are also included, which is something Porsche-philes will appreciate.
Interior details include patterns on the seats, door panels, a lifelike instrument cluster, shift knob, and of course, the legendary air-cooled engine behind the rear axle.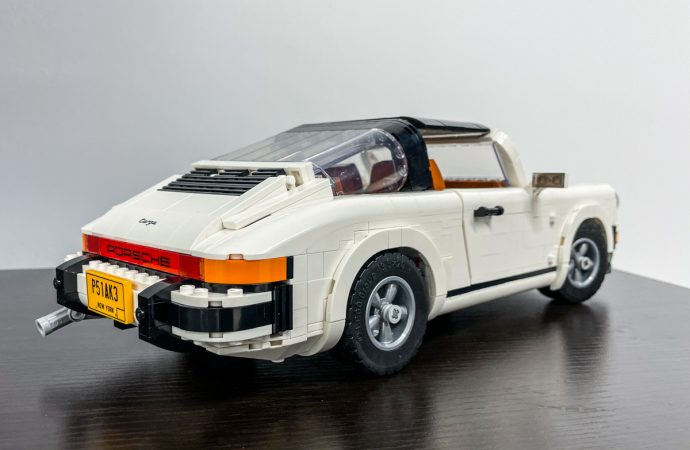 My life-sized Targa was a mishmash of the two, with the Targa body configuration but with a whale tail spoiler. Unfortunately, LEGO doesn't allow this without diverting away from the instructions. We opted to go in the Targa direction with this build, and boy was it ever satisfying to build. The attention to detail here is simply breathtaking, with touches such as wheels that turn with the steering wheel, opening doors, engine-cover and "frunk". If the top is removed, it fits in the "frunk" nicely.
It took us roughly six hours to build the 911 from beginning to end, and it was about on par with the other vehicles from this series. The classic Fiat 500 is the smallest by size, and therefore was much faster and easier to build, but it seems as though LEGO is adding new intricacies and details to every automotive Creator set they bring out.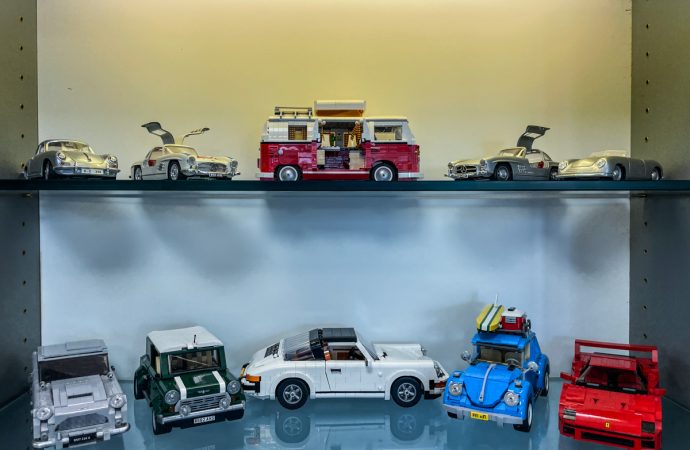 A detailed instruction book is included, with interesting facts related to the 911. If the booklet is lost, interactive instructions are provided online by LEGO, and it appears as though the next generation of builders will be pulling these up on iPads or mobile devices. All in all, the LEGO Porsche 911 Targa is a sensational build that will bring hours of enjoyment, and when finished, makes for a wonderful piece to display anywhere in your home or office.