TORONTO, ONTARIO – In a world where more and more automakers are announcing eventual shifts to full electrification, General Motors has decided to offer diesel power to some of their most popular models. While EVs may be the talk of the town, sales numbers don't lie – the full-size body-on-frame SUVs and pickup trucks are selling like hotcakes. The GMC Yukon, Chevrolet Tahoe, Suburban, and Cadillac Escalade are flying off lots faster than the General can build them. We were invited to sample this 2021 Chevrolet Tahoe Duramax, equipped with the new turbodiesel engine, and put it through the ringer.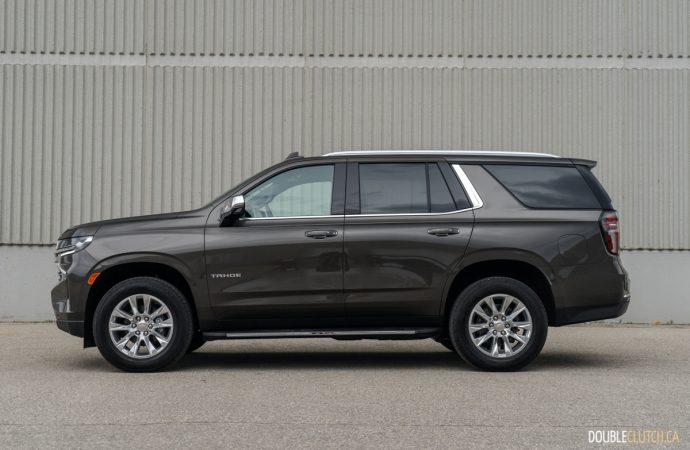 We have covered this latest generation of GM full-sizers at length, so this story is largely focused on the Duramax turbodiesel powertrain. Relevant points of conversation for the Tahoe and its siblings include an independent rear suspension, more interior space than the previous model, and the availability of a four-corner air suspension. As such, the 2021 Tahoe is the most comfortable and capable model they have ever offered. Families that eat up serious mileage on a regular basis will not want to look anywhere else.
In operation, the 3.0-liter inline six-cylinder turbodiesel is a sweetheart. The Duramax's output is a humble 277 horsepower at 3,750RPM, but the 460 lb-ft. of torque matches that of the 6.2-liter gasoline V8. It comes in at just 1,500RPM too, which allows the Tahoe to get off the line with ease. By no means does the Tahoe Duramax feel as eager as either of the V8 options, and the diesel definitely does feel sluggish when asked to pull off swift maneuvers. The 10-speed automatic is a joint-venture gearbox between Ford and General Motors, and does a delightful job keeping shifts imperceptible and the vehicle in the most optimal part of the rev range.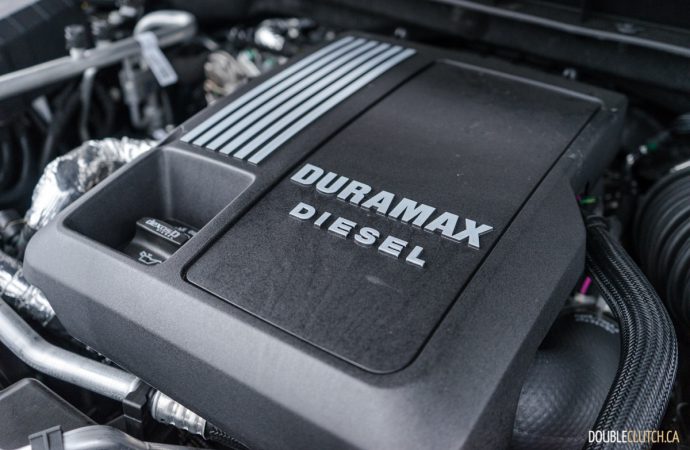 Where the diesel-powered Tahoe does show a serious advantage over its gasoline counterparts is in its highway manners. It cruises along with immense poise and smoothness, with the subtle grumble of the Duramax powertrain almost providing a soothing feeling to the driver and passengers. Car-seat-aged kids will find it easy to fall asleep in this rolling fortress, and the ride thanks to Magnetic Ride Control is well-controlled. Our tester was not equipped with the optional air suspension that takes comfort to the next level, but regardless, even the standard setup here is an improvement over last year's model.
Pricing for the Tahoe LS with the Duramax engine starts at $62,343. A series of trim levels are available, though it's worth noting that the off-road packaged Z71 is not available with this engine due to fitment issues with the shortened front end. Our Premier level tester starts at $78,543, and was equipped with a Premium Package for $5,100. This also adds an Enhanced Display and Alert Package and Max Trailering Package, The $85,788 price tag is justifiable considering the amount of capability this truck delivers.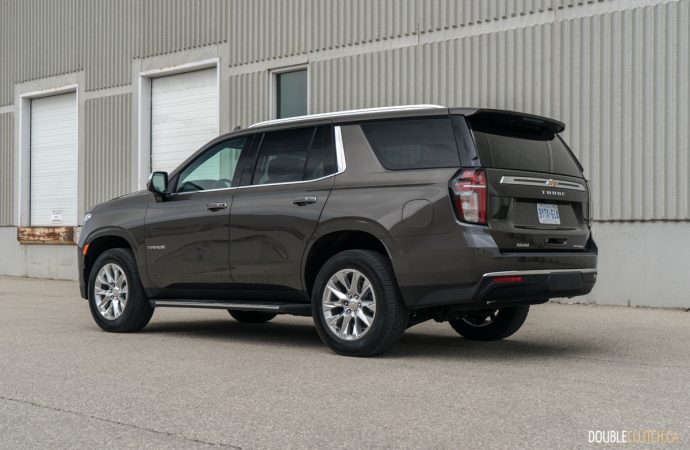 Fuel efficiency is the number one reason to opt for diesel power. While hybrids do substantially better in the city, those doing serious highway mileage would appreciate the calm demeanor and fuel sipping tendencies of a turbodiesel. GM rates this Tahoe at 12.0L/100km city and 8.9L/100km highway. Part of our test week consisted of a 250-kilometer straight efficiency test. Doing regular highway speeds, we observed consumption of 6.9L/100km. The massive fuel tank means over 1,000 kilometers can be achieved on a single tank of diesel.
The biggest problem right now with the Duramax-powered General Motors trucks is availability. A combination of diesel emissions components and chip shortages is making these things virtual unobtainium. I had a deposit down on a Yukon Denali with this powertrain since October, and as of mid-April, I was told that I was unlikely to get one in the next six months. Virtually zero customers have been able to get their hands on these trucks, and dealers tell us that the majority have just opted to go with the 6.2-liter V8 instead.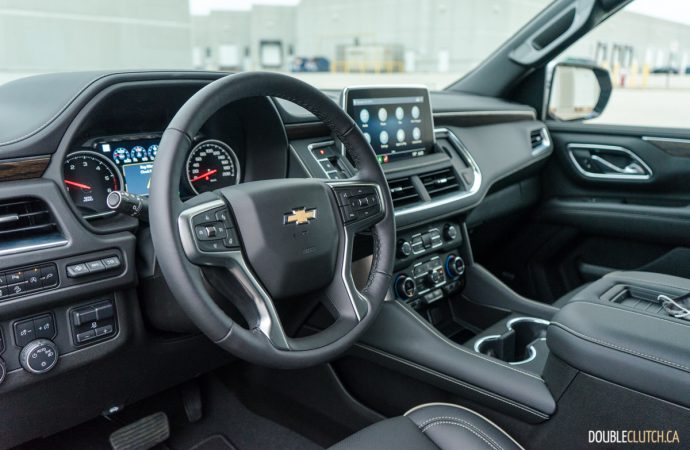 Our experience with the 6.2-liter V8 in the latest (T1XX) generation of these SUVs has been interesting. While the previous-generation models were easily able to pull off 10L/100km or slightly better, the latest examples with the new platforms are having issues even getting close to this number. That's where the diesel comes in – it's the most efficient way to get into a big SUV, and this Tahoe can still tow 8,000 pounds and boasts 1,625-pounds of payload capability.
Rivalry comes from models like the Toyota Sequoia, Ford Expedition, and the new Nissan Armada. If you don't count its sibling, the GMC Yukon, the 2021 Chevrolet Tahoe Duramax is the only vehicle in its segment to offer a diesel engine option. Most competitors offer naturally aspirated V8s, with the Expedition's boosted V6 being the sole exception. For those that do regular long distance hauling, this powertrain is the perfect companion – if you can get one.
See Also:
First Drive: 2021 GMC Yukon Denali
2021 Chevrolet Suburban High Country