TORONTO, ONTARIO – The compact crossover segment is arguably the most popular passenger vehicle segment in Canada. Pairing solid practicality with good snow prowess and excellent value is a shoo-in to win the hearts of Canadians who have to live half the year in a frozen hellscape, and that's exactly why these rucksacks on wheels are dominating the car market. However, this entire segment is generally lacking sex appeal. That's where the 2022 Hyundai Tucson comes in.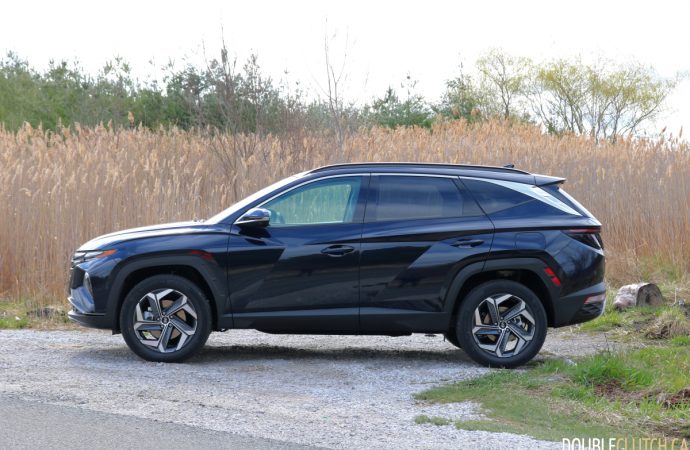 Sure, practical crossovers that seat five comfortably are very utilitarian, but for the most part, they're not attractive in form. While the Mazda CX-5 makes an exception, it sacrifices a certain level of cargo space to the most practical vehicles in the segment. But what if you could have both style and functionality? The new Nissan Rogue already excels at this, but there's already a new challenger for king of the compact crossovers. Make no mistake, the 2022 Tucson is a moonshot vehicle that aims to make practicality and efficiency sexy once again.
When it comes to making a car sexy, the first point of contact is the exterior styling. While many competitors are content with slathering on unpainted plastic cladding to display a facade of ruggedness, Hyundai's chief designer Luc Donckerwolke has done something different by deciding to absolutely dunk on people with arachnophobia. Wait, what? Yes, Hyundai's design team has gifted the Tucson with a mirrored array of spider-eyed daytime running lights that simply disappear into the grille when the Tucson is turned off.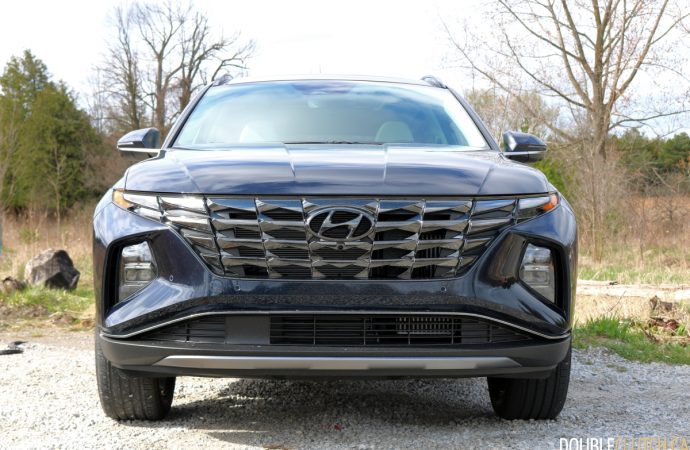 As head-splittingly insane of a styling decision as this sounds, it works so well that it's the greatest thing to happen in automotive lighting design since the return of heckblende full-width tail lights. Oh guess what? The Tucson also embraces the heckblende and sports some absolutely wild Gandini-style wheel arches. Needless to say, this is one striking compact crossover.
On the inside, the Tucson wows with well-selected materials and a look reminiscent of a modern airport lounge. The dash top is low and flat, adding a huge sense of airiness to the cabin and making the Tucson's interior look wider than it is. Slim, horizontal air vents add to this effect while allowing for an incredibly neat function in the automatic climate control system. Press the button marked diffuse, and the climate control will heat or cool the interior with a nigh-on draughtless effect.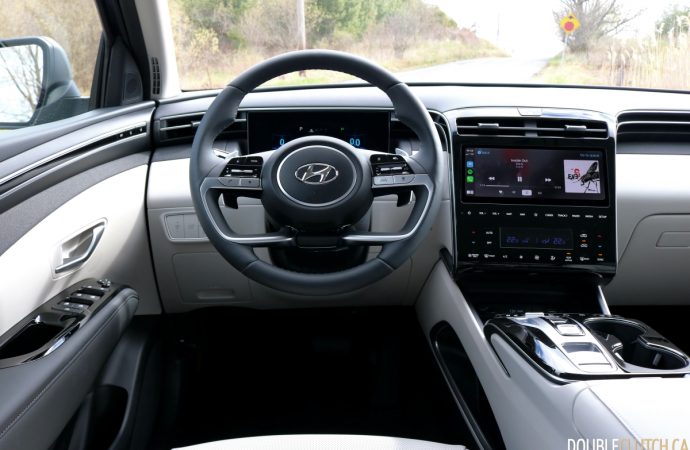 It's posh, well-executed and mind-blowing, themes that carry throughout the Tucson's interior. Everything from the tightly-grained dash top to the head restraints has an impressively premium layer of softness, enough to put many compact luxury crossovers to shame. Build quality is rock-solid and the carpets are so thick that occupants' feet actually sink into it. With such a relentless obsession with craftsmanship and technology, it's almost as if Hyundai's employing the ghost of Ferdinand Piech as a senior product consultant.
Going hand-in-hand with the interior's upscale design is the sheer array of technology on offer. The available 10.25-inch fully-digital gauge cluster is so crisp that it doesn't even need a hood to be legible in direct sunlight. Delve into the menus, and the gauge cluster can adopt this funky cube UX that's reminiscent of what we think that the 1980s thought was the future. How's that for meta?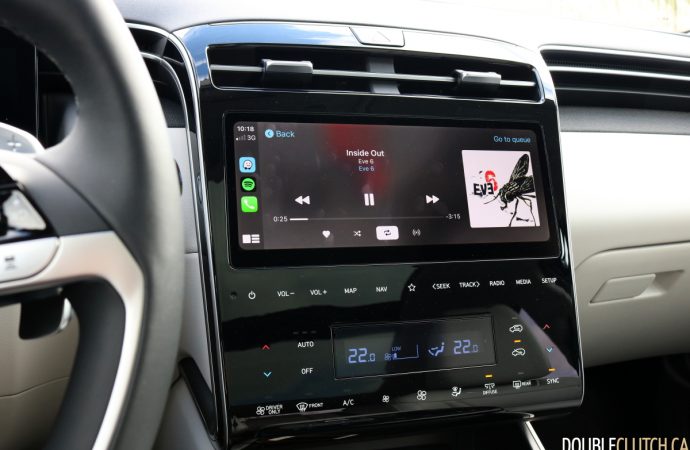 Also on display in our well-specced media drive model was a 10.25-inch touchscreen infotainment system with a wide aspect ratio and capacitive touch everything. Want a volume knob? In a fully-loaded Tucson, volume knobs are like unicorns, they just don't exist. A shame, especially considering how quiet and flat the available Bose premium audio system is. It's a stereo that's par for the course in the mainstream compact crossover segment, nothing outstanding but fairly pleasing overall.
Of course, we can't talk about technology without mentioning Hyundai's Smart Park function, or as I like to call it, Ghostride The Whip mode. It's a bit of a gimmick given how close proximity to the vehicle and being already lined-up to any potential parking spot are requirements, but for urban dwellers looking to navigate tight multi-storey car parks, it can be a godsend.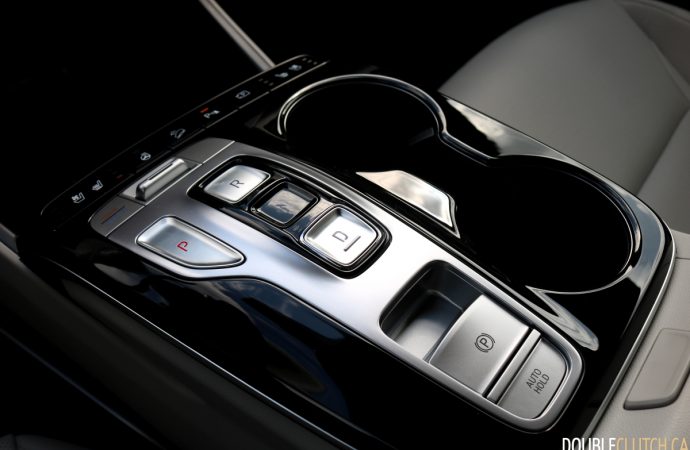 Powering the Tucson Hybrid is a 1.6-litre turbocharged four-cylinder engine mated to a 59-horsepower electric motor for a combined system output of 227 horsepower and 258 lb-ft of torque. Putting all this power to the ground is a conventional six-speed automatic gearbox that's largely a blessing. In normal driving, the gearbox is extremely smooth and exhibits none of the rubber-banding typical of competitors' continuously variable transmissions.
However, manual command of the gearbox via the steering wheel-mounted paddle shifters is rather slow and dim-witted. Not that anyone is going to be hooning a hybrid crossover SUV, but it's definitely a sign that the car should simply be left alone to select gears.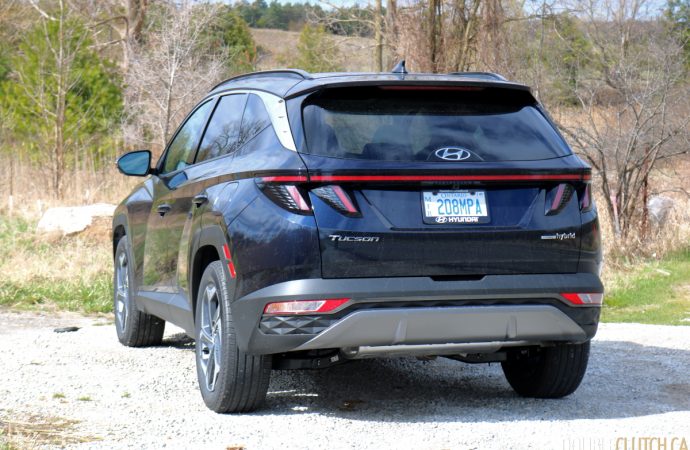 Moving away from sheer performance, the Tucson's available hybrid powertrain makes absolute sense in everyday driving. Smoothness and efficiency are the keywords of the day, with phenomenally buttery power delivery and absolutely astounding fuel efficiency. Hybrids are inherently more efficient in the city due to the electric energy recuperation of regenerative braking, but even on the highway we experienced L/100km consumption in the high 6s. That's not bad at all for a well-equipped family-size crossover.
The Tucson's steering is accurate and very well-weighted, if a bit vague. It's more than happy to keep up the pace on twisty roads, even at speeds where the chassis may feel unsettled. More importantly, the steering is absolutely confidence-inspiring when changing lanes on the highway, a true hallmark of Albert Biermann's influence on Hyundai's chassis tuning.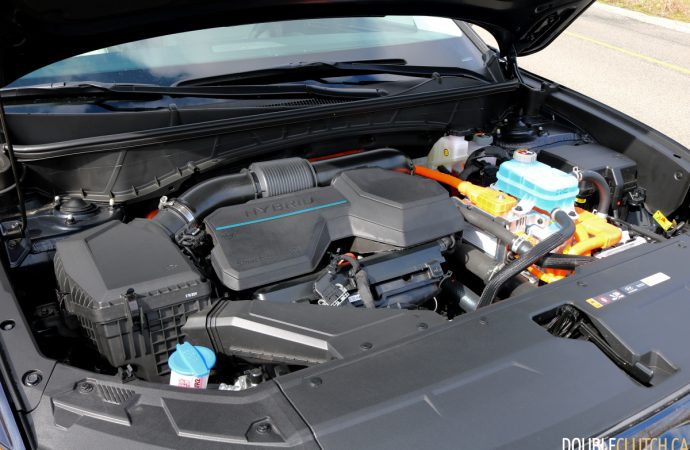 In fact, this confident steering combined with incredibly supple ride quality evokes shades of luxury crossovers, further emphasizing how the Tucson punches above its weight class. At a cruise, it is incredibly quiet and composed, so much so that it puts many competitors to shame. Ironing out major bumps at highway speed is a certain level of magic that some rivals can't even come close to without displaying a certain degree of float.
Pricing for the 2022 Hyundai Tucson starts at $26,699 for the entry-level Essential model with the 2.5-litre engine, rises to $38,799 for the least-expensive hybrid trim level and crescendos at $41,499 for the top-tier Ultimate Hybrid AWD. All-wheel-drive is a $2,000 option on the lower two trim levels, but even still, pricing is extremely competitive. Take a walk on the electrified side, and pricing gets even more appealing.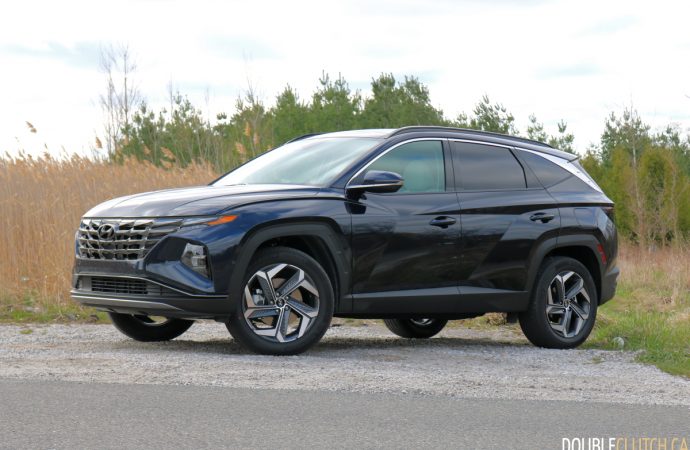 Previously, the hybrid compact crossover marketplace included the Ford Escape Hybrid which isn't very good and the Toyota RAV4 Hybrid, which has such a long waitlist that if you order today, there's a chance the COVID-19 pandemic would be over by the time you take delivery.
Not only is the Tucson hybrid very good and actually available to buy, it's also priced very competitively. The Luxury Hybrid AWD trim is a few hundred dollars cheaper than a Ford Escape Hybrid Titanium AWD, while the Tucson Ultimate Hybrid AWD is just over $1,800 cheaper than a comparably-equipped RAV4 Hybrid Limited AWD.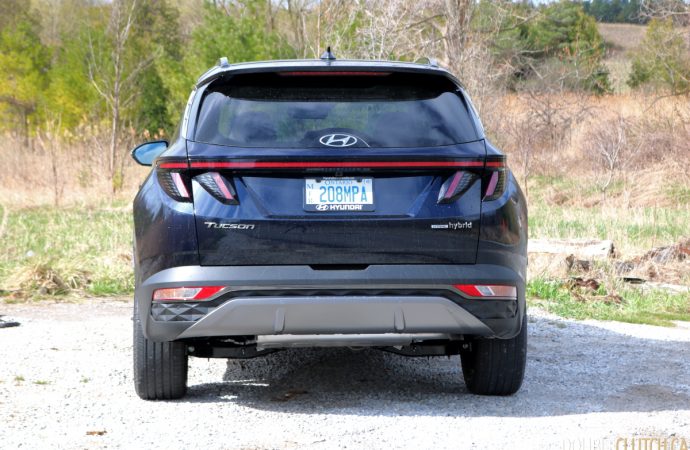 With extremely sharp looks, great build quality, loads of gadgets and impressive efficiency, the 2022 Hyundai Tucson is a very worthy contender in the most cut-throat segment in the automotive industry. If you're shopping for a compact crossover like so many Canadians are, definitely put the new Tucson on your shortlist.
See Also:
2021 Mazda CX-5 100th Anniversary