When it first hit showrooms for the 2012 model year, the Subaru BRZ became an instant icon. An inexpensive, rear-wheel drive sports coupe for the masses that brought that classic formula to an entire generation of drivers. With ten years to thoroughly enjoy their BRZs, fans came up with a wish list for the next one and the new 2022 Subaru BRZ aims to please.
On the outside, the new 2022 Subaru BRZ adopts a trimmer look. The smiley front end is still here, but it's been softened with rounder headlamps and a curvier bumper. The front arches and fender vents converge to create an elongated backswept curvature not entirely dissimilar to the one featured on the Aston Martin DB11. Along the side, the roofline sits ten millimetres lower than on the outgoing car while the quarter panel sheet metal has been shrink-wrapped around the haunches. Out back, the license plate has been moved from the trunk lid to the rear bumper to allow the trunk lid to adopt a ducktail design with an integrated third brake light. It all adds up to create a lighter look.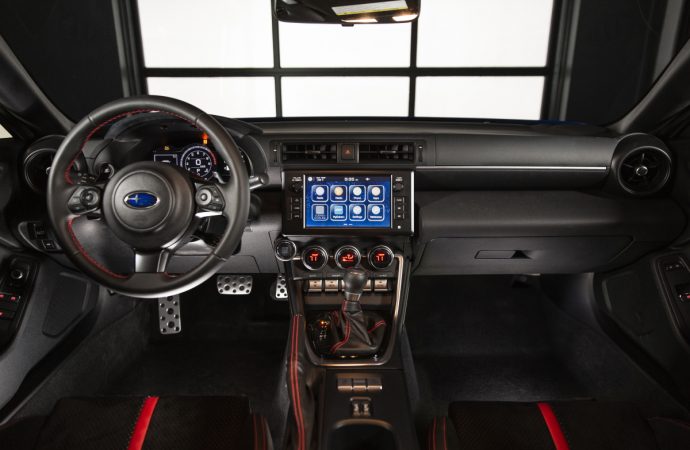 The biggest highlight of the 2022 Subaru BRZ's interior is an available seven-inch digital instrument cluster shaped like the silhouette of a flat-four engine. The tachometer is still front and centre while amperage, water temperature and g-forces can all be monitored in real time. The infotainment has been upgraded to an eight-inch system with Apple CarPlay, Android Auto and enough hard buttons for essential functions that it should be easy to use. Also on tap is Subaru's STARLINK telematic system that allows BRZ owners to do things like check fuel level, see when their next oil change is due and lock and unlock their vehicle all from their phones. The driver and front passenger sit five millimetres lower in the new BRZ thanks to low, well-bolstered bucket seats while a traditional manual handbrake has been retained for sideways shenanigans.
While many fans wanted a turbo, Subaru is keeping it pure with a new 2.4-litre naturally-aspirated flat-four engine that cranks out 228 horsepower and 184 lb.-ft. of torque, 23 horsepower and 29 lb.-ft. more than the outgoing model. That extra torque also comes with a much meatier torque band that should rectify complaints of the old car feeling slow when not in the upper end of the rev range. This new motor also promises to fix the infamous torque dip found on the old car. Buyers can choose to route power through either a six-speed manual gearbox or a six-speed automatic. Regardless, all BRZs are still rear-wheel-drive and still rock a proper limited-slip differential. Another noteworthy change is that Subaru has binned the intake sound resonance tube in favour of computer-generated engine noise that can mercifully be turned off.
With engine improvements come chassis improvements to keep the playful demeanor the BRZ is known for. The hood, roof and fenders are all made of lightweight aluminum while the bodyshell itself has improved stiffness and reinforced suspension and subframe mounting points. The steering ratio is quicker for improved turn-in, while suspension is still struts up front and a double-wishbone design out back. For enhanced grip, all 2022 BRZs roll on Michelin Pilot Sport 4 tires in either 17-inch or 18-inch sizing. New for 2022, BRZ drivers can choose exactly how sideways they want to get with five different levels of stability control.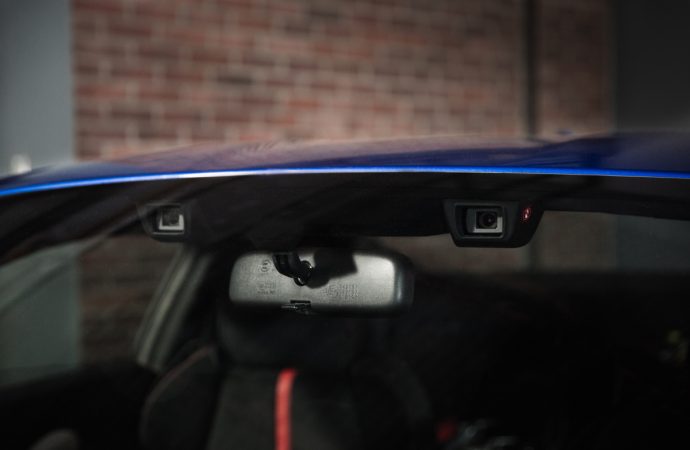 While performance car enthusiasts aren't typically the target audience for active driver assists, Subaru has still integrated their Eyesight suite into the new BRZ for the sake of safety. Adaptive cruise control, automatic emergency braking, lane departure warning and lane-keep assist are standard on all automatic 2022 BRZ models
Pricing for the 2022 Subaru BRZ hasn't been announced yet, but expect Subaru to reveal more details closer to the BRZ's on-sale date this autumn. By not messing too much with a good thing while still giving the fans what they want, the new BRZ should be an icon of its own.