Milton, Ontario's Push It To The Limit (PITL) performance driving series has come and gone, and at the end, our 2019 Mazda MX-5 GS-P long term test car helped us take home a couple pieces of hardware. After eight events between May and September, the little MX-5 that could emerged victorious in its class, which then led to a runner-up overall for the overall series championship after a playoff shootout.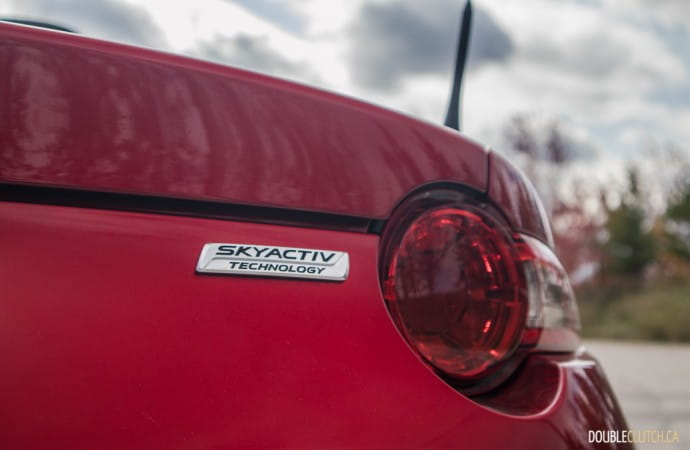 All trim levels of the MX-5 fall under what's known as A-Class at PITL, which is reserved for cars with under three litres of engine displacement, combined with 200 horsepower or less. From there, stock and modified cars get put into their own grouping. For the most part, the only allowable modifications in stock class are any combination of wheel and tire, any damper, and one sway bar change, be it front or rear.
With a factory-stock 2019 MX-5 GS-P provided by Mazda Canada, we weren't about to get into modifying the suspension on a car we didn't own, so that meant staying in A-Stock class. In order to hang with the heavy hitters, we couldn't have won A-Stock class with the standard issue Bridgestone summer tires, as good as they were. Our friends at Burning Rubber Tire and Speed (link here) stepped up to the plate and lent us a set of 16-inch Konig Dekagram wheels, which measured eight inches wide and had an offset of 35 millimetres. For those looking to use their 2016 or newer MX-5 in motorsports, this wheel is a great lightweight setup, and will clear the four-piston Brembo brakes of the GS-P.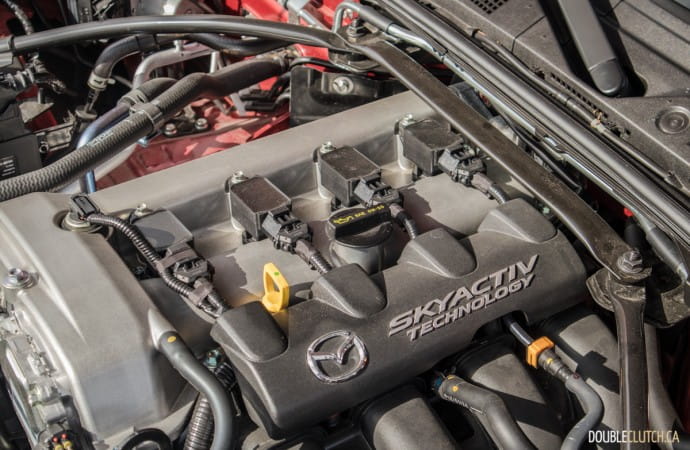 For tires, Burning Rubber gave us a great price on a set of 205/50R16 Bridgestone RE-71R performance tires, which are about as sticky as you'll get in autocross circles. They're really soft, and as such, will wear too quickly for road course use, but when used for short stints, they'll shave seconds off your autocross time. Combined with the MX-5 and some clean driving without hitting any cones, man and machine came together as one for some really quick times.
Since our last update, the MX-5 and RE-71R combination continued to hover around the top 15 overall at each PITL event, regardless of class. It was able to handily beat out much faster cars, and after a season-long battle with a formidable driver and competitor with a Subaru BRZ (also with RE-71R tires), A-Stock class was secured.
After driving the 2019 MX-5 GS-P down the pylon-filled parking lot, I couldn't help but think of the late Ayrton Senna's 1988 Monaco Grand Prix qualifying run, where he described himself as driving beyond his conscious understanding, and operating entirely in another dimension. The course became a tunnel, in which he was just "going, going, going". This feeling would be a fairly apt way to describe how I felt about the MX-5 going through the PITL course. Luckily, I didn't crash out of the race at the last minute, but through the 40 to 60 seconds of autocross time, combined with a blisteringly fast result, made for a sense of accomplishment and satisfaction that can't be rivalled.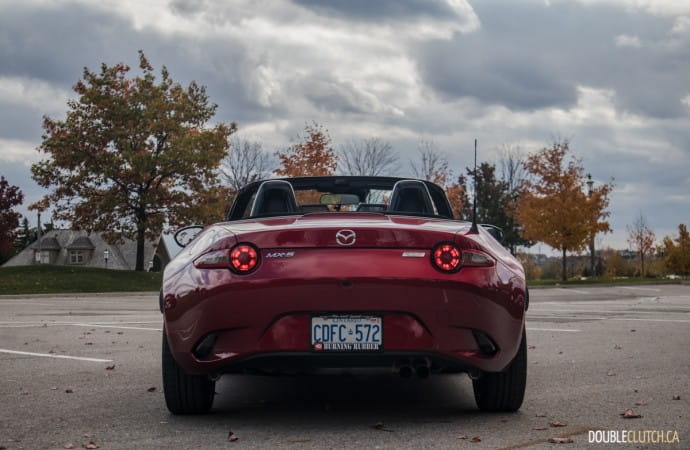 In the playoff shootout to determine overall champion, finalists do two runs in the same specially-selected car in order to eliminate any advantages or disadvantages for any particular driver. This year, a right-hand drive 1993 Mazda Familia (323) GT-R was used – a turbocharged and all-wheel drive rally homologation of a Japanese market hot hatch. We placed second among the three finalists, with a single two-second cone hit penalty determining the outcome of our season.
With its update to 181 horsepower for 2019, higher redline, Brembo brakes, Bilstein dampers, limited slip differential, and Recaro seats, the rear-drive 2019 Mazda MX-5 GS-P is truly a pint sized legend among giants. While it may not be the most practical car for day to day use, drivers who are looking for a dose of fun in their cars will have absolute gobs of it in the MX-5. It is more fun than many cars costing tens, or even hundreds thousands more – don't let its power output and size fool you. We look back on summer 2019 with the MX-5 with the utmost of fondness, and are absolutely serious about putting one in our own stable in the near future.

See Also:
Long-Term Test Intro: 2019 Mazda MX-5
2019 Mazda MX-5 RF Club
2019 Fiat 124 Spider Abarth