On October 5 and 6, hundreds of proud MINI owners passionate about their cars and the culture around them, invaded Ontario's picturesque Prince Edward County as a celebration of the marque's 60th anniversary.
For this year's annual MINI Invasion, fans and owners from as far away as Nova Scotia and Connecticut first converged on Parsons Brewing Company for food and drink prepared by chef Jamie Kennedy, conversation and a special viewing of the new Mini Cooper SE, the first electric Mini to be sold in Canada. The next day, the squad of Minis rolled out to Shannonville Motorsports Park to get out on the track, experience the 301-horsepower 2020 Mini Countryman and Clubman JCW models and meet Charlie Cooper, grandson of John Cooper, who flew all the way from England for the occasion.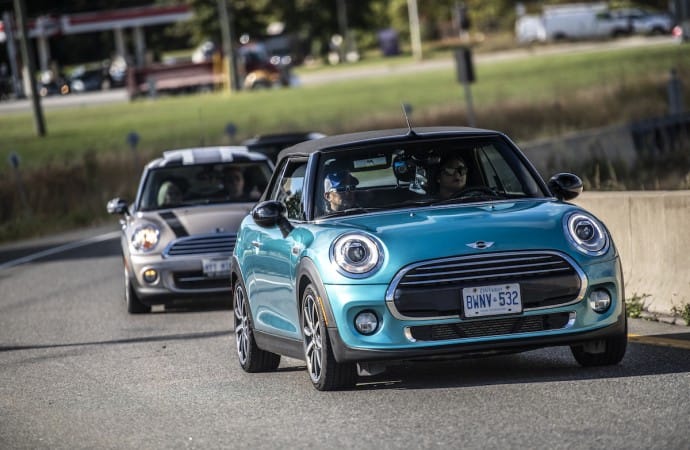 We were invited to sample the culture around the MINI Invasion, including hot laps with Charlie Cooper, as well as track driving the new MINI John Cooper Works models that have finally crested the 300 horsepower threshold.
This gallery highlights only some of the 330 Minis, 650 fans and 1,600+ track laps of this years Mini Invasion. Clearly there were plenty of smiles all-round.