With a North American market share split about 50/50 for all intents and purposes, it's safe to say that just about anybody who wants to pair a phone to their car is using either an Apple or Android-based device. For the last three to four years, automakers have been steadily adopting a common approach to pairing smartphone connectivity to a car's infotainment system. Apple CarPlay and Android Auto are two software suites that aim to provide a plug-and-play environment for mirroring navigation, phone calls, music streaming, and messaging in an easy-to-use standard user interface. Mazda Canada is beginning to include this technology throughout their model range, and arranged for our long term 2019 Mazda MX-5 GS-P to be retrofitted for our review.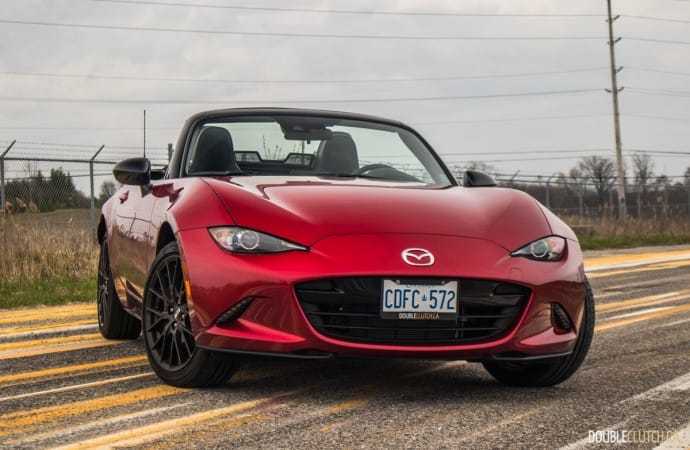 There have definitely been other schools of thought on how to do smartphone connectivity, among them including automaker-specific proprietary setups. Like the VHS versus Betamax or Blu-ray versus HD DVD wars, multiple formats make it to the market around the same time, but only one emerges victorious. In today's case, it's the Apple and Android offerings. Whether it's a $10,000 subcompact city car or a $200,000 luxury barge, consumers are starting to demand CarPlay and Auto as standard equipment.
Where the systems can differ, however, is in each automaker's input interface. Whether it's new Mazdas that get the systems from the factory, or older cars that get retrofitted, Apple CarPlay and Android Auto need to work through the existing Mazda HMI Commander control-wheel and touch screen interface. For those who don't have the system already installed on a new car, Mazda Canada is charging approximately $443 (before taxes or other dealer fees) for the privilege. It's compatible with most Mazda vehicles 2015 and newer. The retrofit itself involves updating the vehicle's software, and changing out the USB port hardware for something more suitable for data transmission. Check with your dealer for compatible models.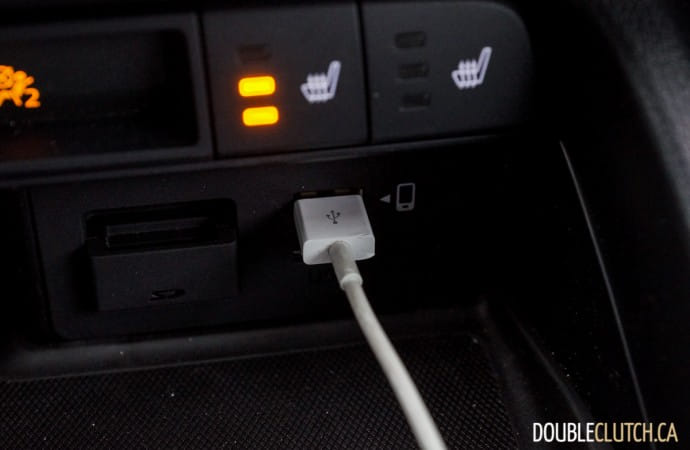 Apple CarPlay users have the option of using the touch screen when the vehicle is stationary, but when moving, only the HMI Commander control wheel can be used. For Android Auto, there is no touch screen functionality at all – it's control wheel only.  Being forced to use the control wheel on an interface primary designed to be touched has a fairly steep learning curve, but after a week of testing, muscle memory took over and anyone who's even remotely tech savvy should get used to it. It's also worth noting that the revised USB port that gets installed for your $443 isn't the most powerful, and while it's enough for a steady supply of juice, you may find that your phone charges relatively slowly when connected to the car.
One of the biggest perks is that cars not normally equipped with navigation can now mirror Waze or Google Maps, and Spotify music streaming can be controlled through the car through a snazzy looking interface. Google voice and Apple's Siri voice input are both integrated into the car, and can control navigation, music, and communication functions at the touch of a button. SMS, WhatsApp, Facebook Messenger, and Google Hangouts messaging apps (among others) are all compatible through Android Auto, and show toast notifications as messages come in. Tapping on the notification reads the message out through the speakers, and voice commands allow users to reply using voice to text prompts.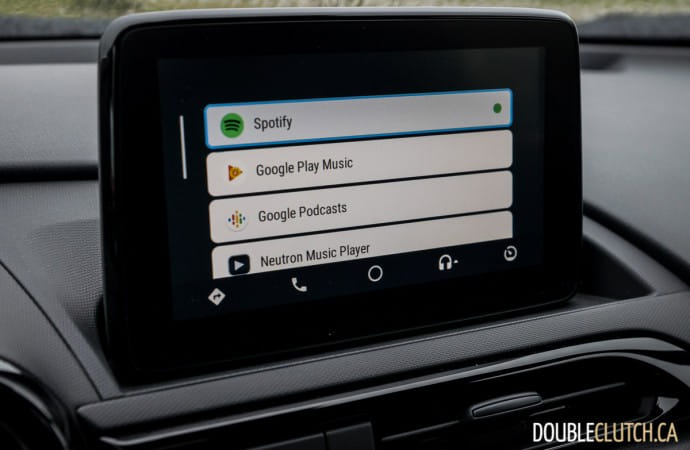 With all of the advantages and drawbacks, having the interfaces available greatly enhances the infotainment experience overall, and generally reduces the impact of driver distraction. It is important to note that Android Auto and Apple CarPlay do not entirely eliminate distraction in the vehicle, and it should be used responsibly when the vehicle is not in motion. In addition, drivers should check with their local laws and ensure that using the systems at any point while driving doesn't contravene distracted driving laws.
Bottom line – is it worth it? For the most part, yes.
See Also:
Road Trip: 2019 Mazda6 Signature