When it comes to winter tires, the Sailun Tire brand has quickly grown in popularity across Canada, as over 1-Million drivers and counting have trusted Sailun Ice Blazer tires to get them through some of the worst weather conditions. Catering to the high-value tire segment in over 100 countries worldwide, Sailun is firmly focused on making great tires that fit within more reasonable budgets for cost-conscious consumers. One of their proudest achievements is also having been awarded the PTPA (Parent Tested Parent Approved) Seal of Approval for both their Atrezzo all-season and the Ice Blazer winter tire lineups.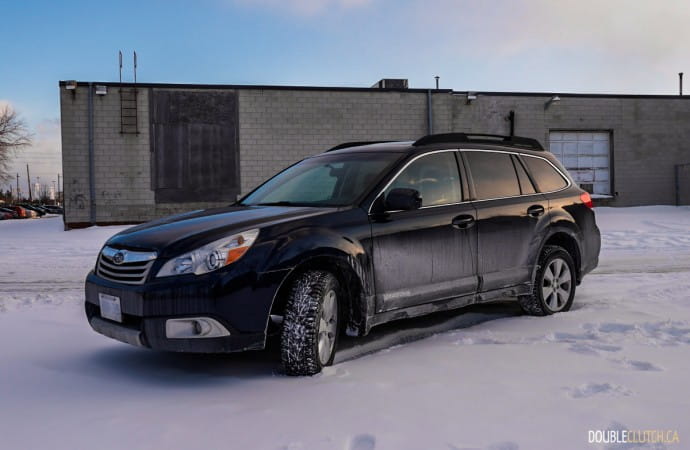 Naturally, we wondered what all the buzz was about and recently had an opportunity to sample their top-selling Sailun Ice Blazer WST1 winter tires this past winter season. We have long been proponents of the importance of winter tires for winter driving safety, so we took Sailun Tire up on this opportunity without much hesitation to give the Ice Blazer our own evaluation and hopefully recommend our readers with a more affordable alternative to premium popular winter tires such as Michelin X-Ice Xi3 (reviewed here), Hankook Winter i*cept evo2 (reviewed here), and the BF Goodrich Winter T/A KSI (reviewed here).
Knowing that the Ice Blazer lineup is specifically engineered, designed and sold in Canada, we gladly equipped a brand-new set of 225/65R17 Sailun Ice Blazer WST1 tires onto our 2012 Subaru Outback 2.5i, a car that is known to be a tried and true winter warrior; the benchmark is set pretty high even before we saw the first snowfall. Our expectation is that anything other than complete confidence throughout this Ontario winter season would result in a failing grade for this evaluation.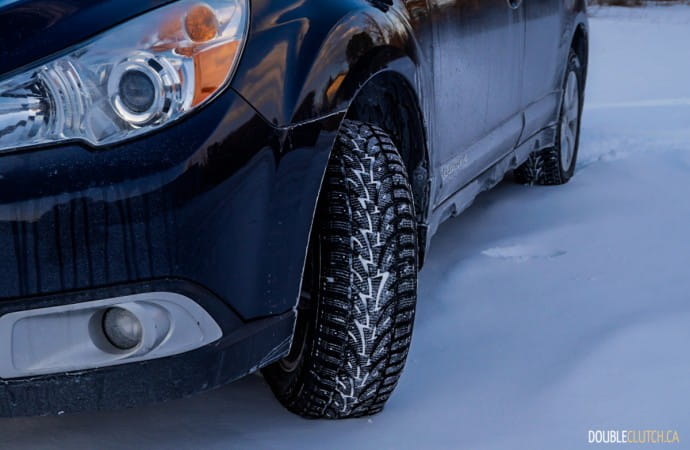 The Sailun Ice Blazer WST1 is made up of a composite of environmentally friendly materials with a specially formulated compound and polymer blend to maintain flexibility in extreme cold temperatures, and its specially blended Silica-reinforced formula has been designed to enhance grip performance in any winter conditions. It features a V-channel design down the middle of the tire to wick away snow, slush, and water, and its multi-directional pattern with aggressive siping is engineered for optimal directional grip where traction is needed most on the roads. Worth noting, the Ice Blazer WST1 is also studdable for those who need maximum performance in the coldest and most severe climates.
Over the season, we put the Subaru Outback and the Sailun Ice Blazer WST1 through its paces in a variety of wintry settings, including roads covered in 15 to 20cm of unplowed snow, icy roads after freezing rain, nasty and deep snow slushes, and dry but extreme cold road surfaces. We had also taken a road trip on the highway with whiteout conditions and heavy blowing snow. We are happy to report that the Ice Blazer WST1 tires performed admirably in all situations.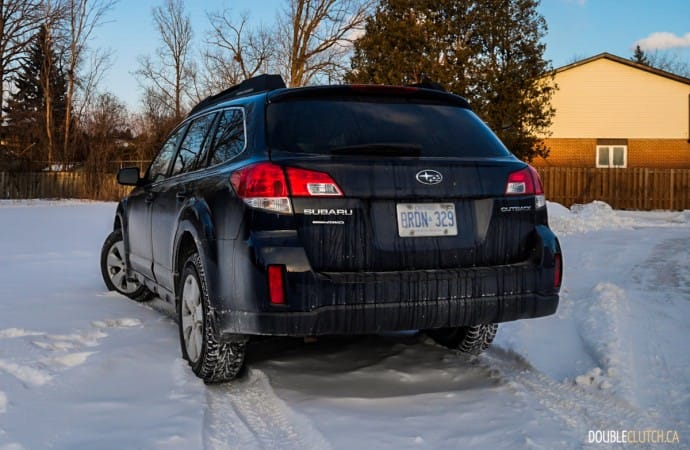 The Subaru Outback was able to get going from a standstill without much trouble in all conditions, even when trying to get up sloped and unplowed driveways. Stopping distance is easily predictable and we made it through the season rather uneventfully, which is our preferred way of travel through this dreary time of year.
While winter tires are often challenged in terms of comfort and quietness, we did not notice a decrease in the Subaru Outback's ride comfort when equipped with the Ice Blazer WST1s versus when it wore its all-season tires. As with most winter tires, there is a slightly notable increase in road noise in dry driving conditions, especially at highway speeds when comparing winter to all-season or performance tires. It is worth mentioning that the Sailun Ice Blazer WST1 features unique L-shaped and X-shaped grooves with high density siping to further minimize road noise, putting the tire on par in terms of quietness with its competitors.
After one full winter season with the Sailun Ice Blazer WST1s, we can conclude that this is a worthy contender in the budget-friendly winter tire segment. Armed with safety enhancing performance features, extensive use of enviro-friendly materials, and a wide rangeof over 65 popular sizes to choose from between 13- to 20-inches, anybody who is doing their cost benefit analysis should give Sailun Tire serious consideration. Even better yet, here's hoping that their lower-cost of between 20-40% less than many leading competitors can help convert those who do not normally equip their cars with winter tires to take the plunge, making Canadian roads safer as a result.