In an automotive sense, the term "retro" means a lot to us, and it's this very retro movement resurfacing that is jacking up prices on many cars from the mid-1980s right up to the mid-2000s. It's pretty simple – in the late 1980s, those who grew up in the era of Plymouth 'Cudas and original GT500s finally had the spending power to buy their childhood dreams. As such, prices shot up into the six-figure range. Now, the very same thing is happening with cars from our generation.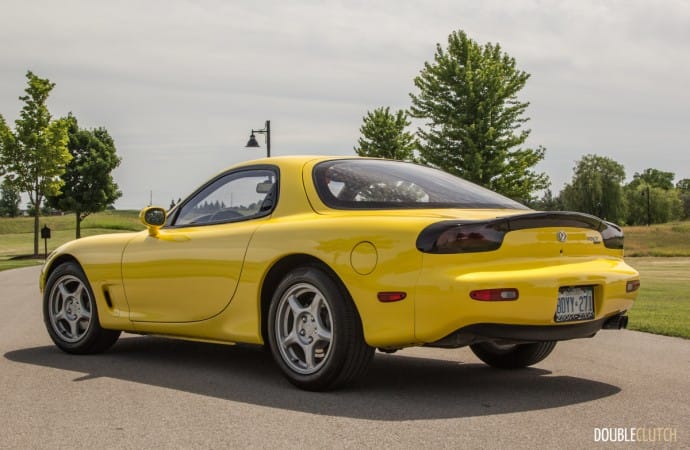 I was born in the late 1980s, so while American muscle cars are cool in their own right, I hold vehicles like the Toyota Supra, Mazda RX-7 and Ferrari F355 close to my heart. All of these cars are now skyrocketing in value, leaving many AMG and BMW M products in their dust. A clean, left-hand-drive Supra Turbo with low mileage could easily fetch a six-figure sum, and that's a concept that was unheard of a decade ago. Mazda Canada has a time capsule on their hands, and it's one that functions as a time machine too.
This is the 1993 Mazda RX-7, a car that has been owned by Mazda's Canadian offices since it was brand new. It's the third and final generation of the iconic sports car. This specific car was the original press vehicle in 1993, and once 1994 hit, it was put away in their warehouse (along with a second one) and kept absolutely perfect. Over the last 25 years, this car has been brought out a handful of times to be loaned to media such as us to love and appreciate, as well as having made an appearance at this year's Canadian International Auto Show.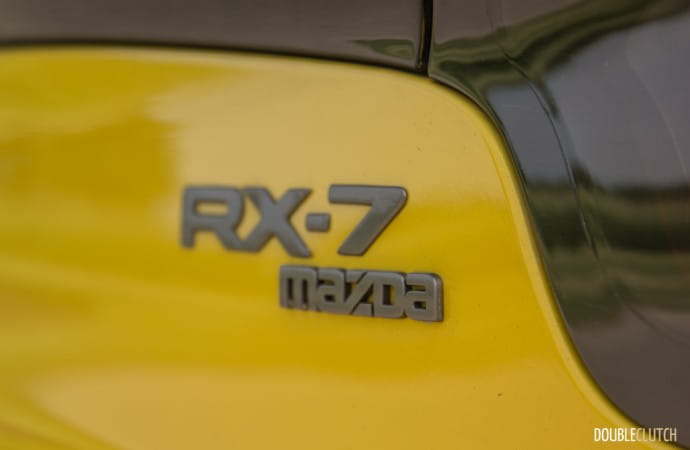 Not only is this car perfect, it really is a joy to drive. It marks one of the last rotary engine applications that Mazda used, and was succeeded by the (vastly inferior, subjectively) RX-8. The 1.3L twin-rotor engine is twin-turbocharged, and when new, put out 255 horsepower and 217 lb-ft. of torque. Power delivery is immensely smooth because this engine is non-reciprocating, and the turbocharging is sequential. This car now has 29,000km on it and feels just as sharp as it likely did 25 years ago.
Power is sent to the rear wheels via a five-speed manual transmission. Mazda's "zoom-zoom" motto may be all but retired now, but it continues to make sense. This is an automaker that consistently makes excellent manual transmissions – the shifter in the RX-7 is a joy to use and the clutch uptake is just perfect. The gates are a little bit further apart than modern cars, so it takes some getting used to, but once you're on your way, the experience is phenomenal.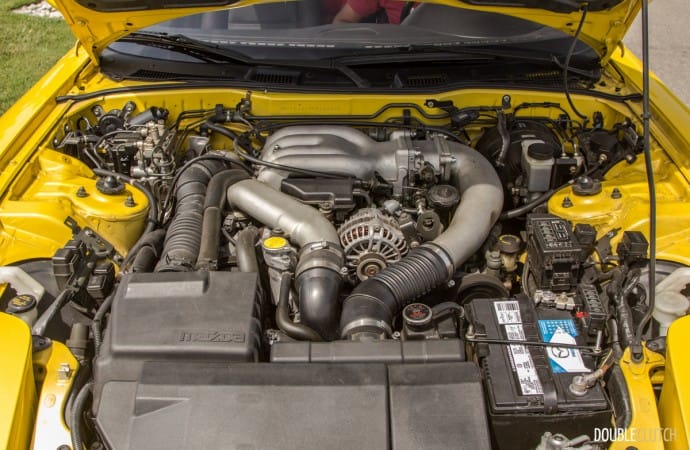 There is little to no power below the 4,000RPM mark, but wring it out to the 8,000RPM redline and the car comes alive. At first, I was weary of hurting this car by pushing it even slightly, but after doing some due diligence on some owner's club websites, it's absolutely okay to push the rotary as long as it's being maintained properly. As we know, these engines have special handling/care instructions in order to ensure minimal headaches.
The interior of the RX-7 is extremely driver-focused. Like the fourth-generation Supra I covet so much, everything is tilted slightly towards the driver, and there are no frills at all. The windows are powered; there is air conditioning, and a CD player. Turn on the radio and a powered antenna rises from the rear of the car – how 1990s! There are no cupholders, but instead a warning light to inform you if the exhaust is overheating. The seats are very comfortable and not dissimilar to those in a first-generation MX-5.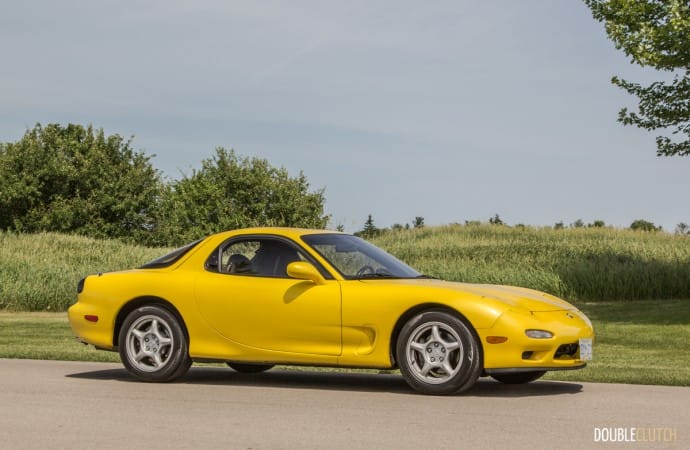 Driving this car for a few days took me back to 1993 – even the smells inside it are a throwback. Visibility is good, and directly in front of the driver is the long yellow hood, finished off with the retro pop-up headlights that were a signature of Mazda's sports cars of the era. When out for an early-summer ice cream in the RX-7, I came across a first-generation MX-5 Miata driven by a gentleman around the same age. He "blinked" his pop-up headlights as to greet me, and at the touch of a button, the RX-7 returned the hello. This is today's car culture, and it made my day that somebody else was able to appreciate the RX-7 as much as I did.
The automotive industry has made leaps and bounds in chassis development, technology, and of course, electrification since the 1993 Mazda RX-7 was produced. Its observed fuel consumption of 15.3L/100km over the course of our test would be considered unacceptable today, and these engines are also notorious for consuming oil. But what it does have is excellent ergonomics, a brilliant engine design we would love to see make a comeback, and an actual personality. The last of these things is something that many so-called "sports cars" of today can only dream about, and it's what makes me turn my head every single time I see one of these cars go by.