In a move that's completely out-of-character for me, I've acquired the DoubleClutch.ca family's beloved Lexus LS 400.  With the lease on my Subaru STI having come to an end recently, I needed a stop-gap machine until I decide just what it is I want next.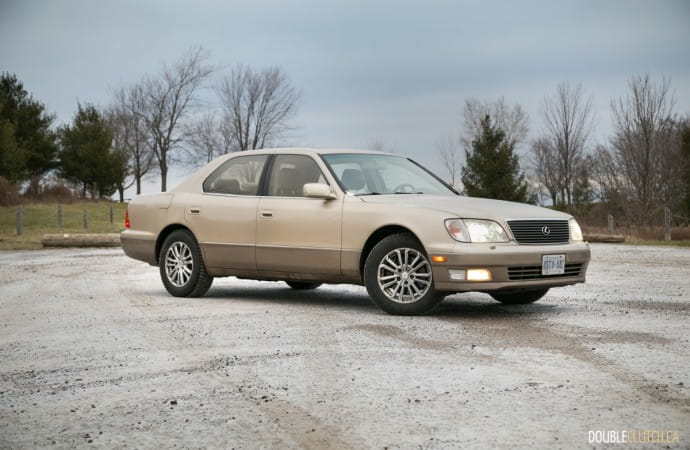 So, I've gone from a car with what's probably the most raw and precise steering of any new machine (and also the most punishing ride), to a beige leather couch on wheels.  And as the oldest contributor to the magazine, it seems only fitting, I suppose, that I now have the car voted "Most Likely to be Grandpa's Ride".

This golden oldie holds a lot of appeal, not the least of which is a lack of monthly car payments.  Paying cash for a car that shouldreliably start and run still for years to come, and with the comfort and luxury of a Lexus flagship, feels really good.  My nine-year old son likes the LS, too, because I tend to drive it more sedately than the hair-on-fire Subaru, meaning he doesn't get carsick from tackling back road corners on the way to school each day. Plus, thanks to the installation of the Sony deck with Apple CarPlay, my 20-year-old car has better infotainment tech than the Subie did.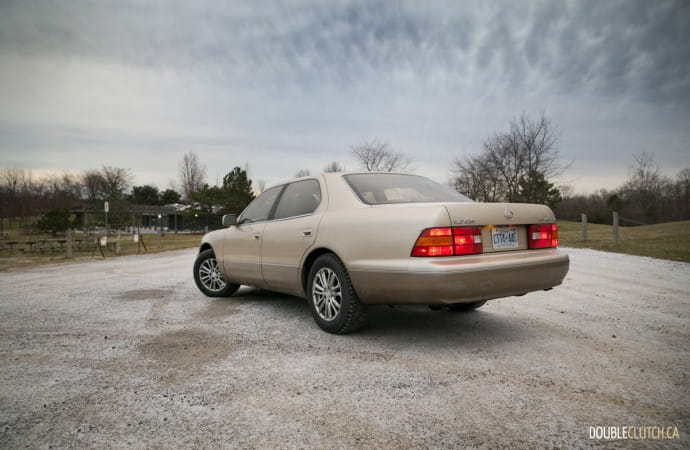 I've grown fairly fond of the old boat in short order.  Not all of the car's two decades have been kind to it, as evident in the mis-aligned hood and a handful of scrapes and marks on the bumpers. There are a few surface rust patches that bug me a bit too, and I've contemplated having a reputable body shop fix up some of the blemishes sometime in the future if I decide to keep the Lexus around for a while.
I stopped in to visit my friends at Motorworks in Brantford, Ontario, to let them put some fresh eyes on my recent purchase.  The yard around Motorworks is a veritable collection of bad automotive decisions that shop owner Don MacNeil seems to relish keeping alive. Everything from '80s-era Jaguars, to Saabs, to a sad-looking Audi A8 resting on a collapsed air suspension await the team's reincarnation expertise.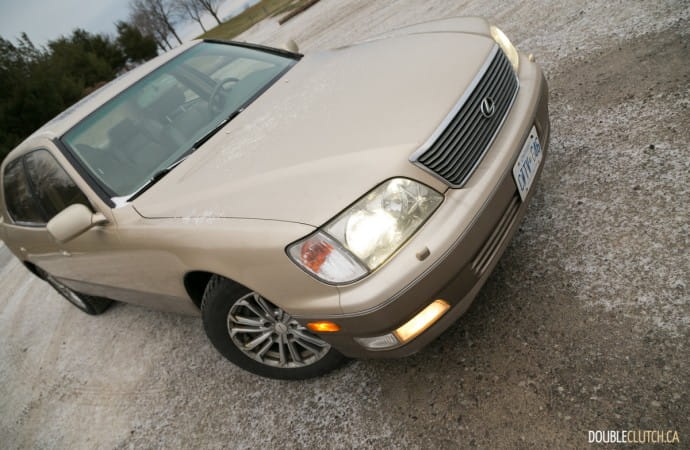 While the guys confirmed my suspicions that the Lexus wouldn't be winning any trophies at the Concourse anytime soon, they reaffirmed the commonly-held belief that with proper maintenance, the LS drivetrains are virtually indestructible.  With 225,000 kms on the odometer, it had only been about 5k since the last oil change was done, and the spent oil coming out was still very clean.  The valve cover gaskets are leaking a bit of oil, but too little to worry about yet. So, with a fresh filter and a helping of Valvoline High-Mileage oil, the Lexus V8 still hums along smoothly and quietly.
Of more concern, the Lexus exhibited a nasty sounding clunk from time to time, usually when going over moderate bumps, under braking.  It turns out a pair of supports that help position the front suspension have rotted away, allowing some fore-aft movement of the whole front-end assembly.  New parts tallying less than $90 have been ordered through Lexus and should help firm things up.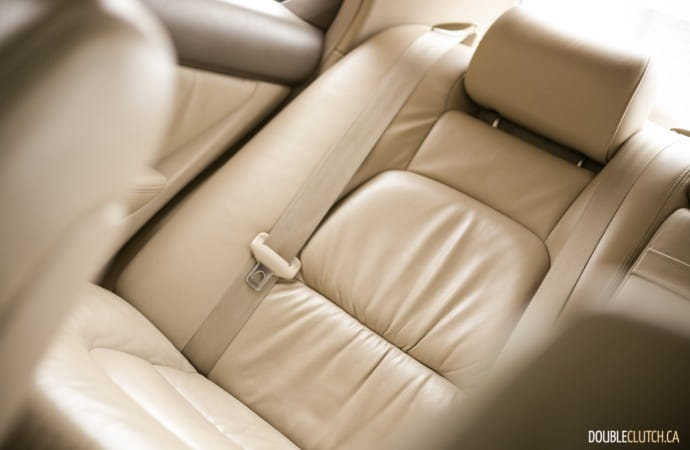 The frame itself is also showing some signs of decay, which reminds me of why people buying old cars tend to look for them down in the snow-and-salt-free Southern States. I've since had the car Krown rustproofed, as much to prevent more rust from spreading on the body as to keep the underside from rotting further too.
With any luck, besides fuel, that's the last investment I'll need to put into the LS 400 for the next several months.
See Also:
Introduction: Project #HighMileClub