It's no word of a lie; the 2018 BMW M3 CS is simply one of my favourite cars out there right now. It's almost perfect, and if I were to have an unlimited budget for a year-round daily driver, I would have a slightly differently equipped version of this car. It's not "softer", or more "lame" than the M3s of yesteryear, but is just a wholly different car that provides just as much driving engagement and fun as M cars of the past did.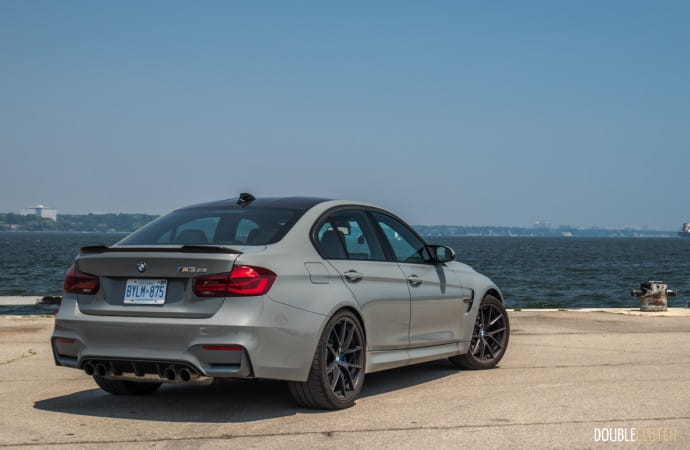 Europe and some other markets have gotten "CS" or "CSL" versions of M cars in the past, but this latest version of the sensational M3 is something that is new to North America. It marks not only a noteworthy upgrade from the regular M3, but also crisper and more engaging than the M3 Competition (reviewed here) that we fell in love with over a road trip through California. The CS' increased numbers are modest, but the overall experience is surreal.
It packs the same S55 engine, a twin-turbocharged 3.0L inline six-cylinder. While the regular M3 gets 425 horsepower, the Competition gets 444 and the CS gets 460. These horses peak at 6,250RPM, as well as 443 lb-ft. of torque (an upgrade from 406 in the Competition) at 4,000RPM. Throttle response is incredibly crisp and engine calibration can be configured using the "M1" and "M2" modes.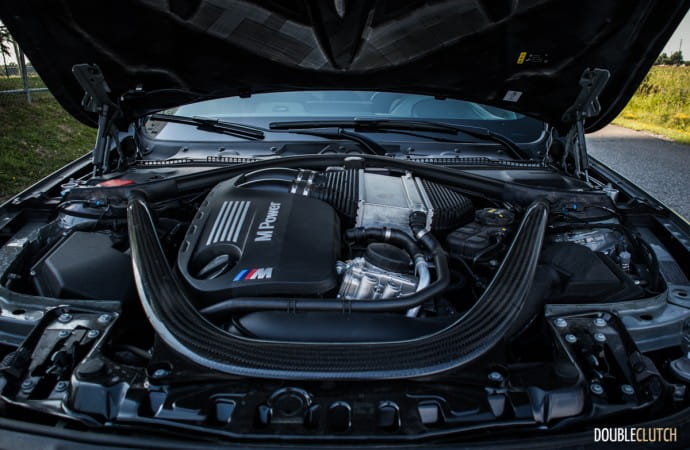 A beastly M sport exhaust system uses quad stainless steel tips to make a wonderful note as the car hustles to 100km/h in just 3.9 seconds. Granted, this time is notably slower than the new 600-horse M5, but these two cars are different animals altogether. The exhaust note can also be configured, and yes, there is some artificial sound created here, but I'll be damned if it doesn't sound marvelous when in "Sport" and "Sport Plus" settings.
Given the choice between the M3 CS and the M5 (the prices are remarkably similar), I would have the M3 any day of the week. While the M5 is about sheer brute force, the M3 brings together a wonderful powertrain and driving dynamics that will evoke a smile in even the most stubborn of purists. There is zero turbo lag at any RPM, and the CS will haul unstoppably to 7,600RPM with ease.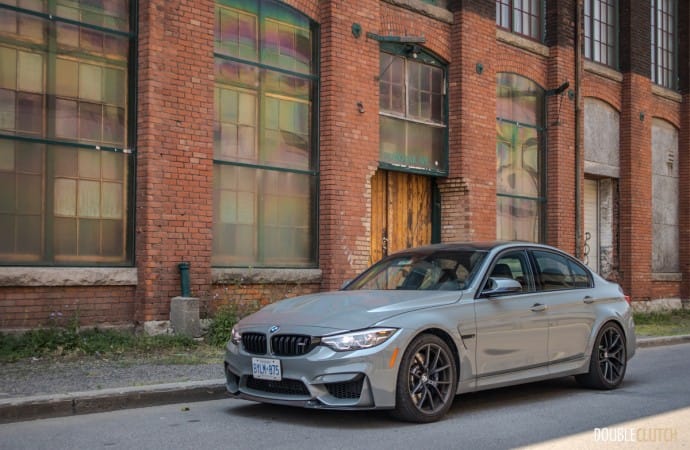 It's really not entirely about power here, and the M3 CS really is the one you buy if you're going to be tracking your car. The Michelin Pilot Sport Cup 2 tires are among the best out there, and they work together with the chassis and suspension to create not a car, but a serious scalpel. The car drives smaller than its 3,600-pound weight would suggest, and offers razor-sharp response. The M3 is still quite a "fat" car, but the platform and engine work so well together, this fact is almost forgotten. The Alcantara steering wheel (optional) is great to hold and there is a good amount of feedback that reminds you of M3s of the past.
One controversial point here is that while the base and Competition Package M3s can be had with a lovely six-speed manual transmission, the CS only gets a seven-speed dual-clutch. Here's the thing – regardless of how engaging a manual is, the DCT will set a better track time every day of the week. This DCT is great, and the shift behaviour can be configured to your liking. I understand the logic of putting this gearbox in this car, and it suits it well. Those who want a stick can still get one on the Competition, and that's a wholly excellent car in its own regard.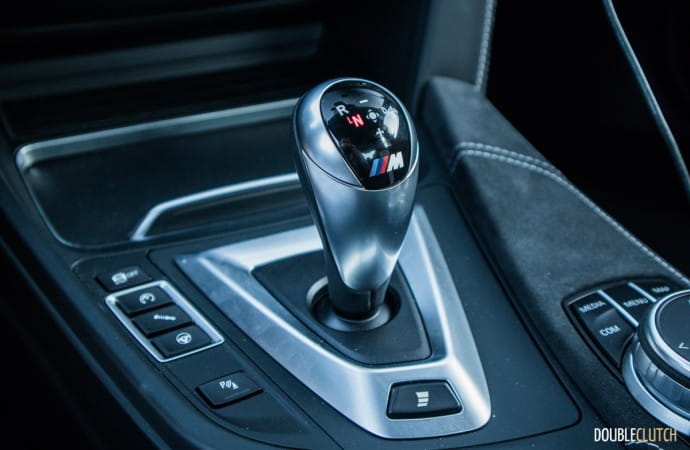 This chassis is capable of chameleon-like transformation. If you want to drive your M3 CS in a sedate manner to the office and back every day, it can handle this. The dampers can be set to the "Comfort" setting, and the throttle and aggressive shifting can all be dialed back. In fact, we drove the car in this setting quite a bit. The personality split between that and the car's "Sport Plus" demeanour makes for a true Jekyll-Hyde car, one that really will fit in well with many.
Other than the power upgrades, there are some functional visual changes to the CS model. The first M3 ever to get this badge, it also gets a 25% lighter hood, as well as a carbon-fiber reinforced plastic (CFRP) roof that reduces six kilograms on its own. There is a carbon lip spoiler on the decklid, a front splitter and unique diffuser. The alloy wheels are unique to this model as well, along with the Lime Rock Grey paint scheme that is very similar to Audi's Nardo Grey (reviewed here). It's all good stuff, and the CS looks incredible.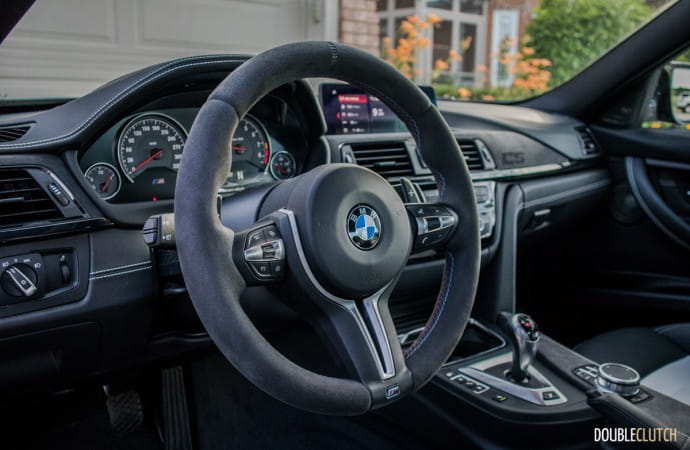 The interior is fairly standard issue for the 3-series, but with a back-to-basics approach that reminds you that this is the more track-focused one and weight savings are in play here. As such, there is no center console storage, instead a solid Alcantara piece with a USB port sticking out of the side. There is no Comfort Access, requiring you to unlock the doors with the remote rather than full hands-free operation. These M sport seats are aggressive and well bolstered, making for perfect support in high speed cornering situations.
Pricing for the M3 CS is perhaps its biggest challenge. The regular M3 comes in at $77,050 to start, and the Competition Package starts at $83,550. The CS, taking into account that it's a very limited production model, starts at $113,500. At this price you still don't get the Carbon Ceramic brakes. Our test vehicle only had the Alcantara steering wheel as an option, and came in around $114,000. It really is expensive, but you're largely paying for exclusivity here, and that's not a bad thing considering the values on certain low-production BMW models (read: 1-series M).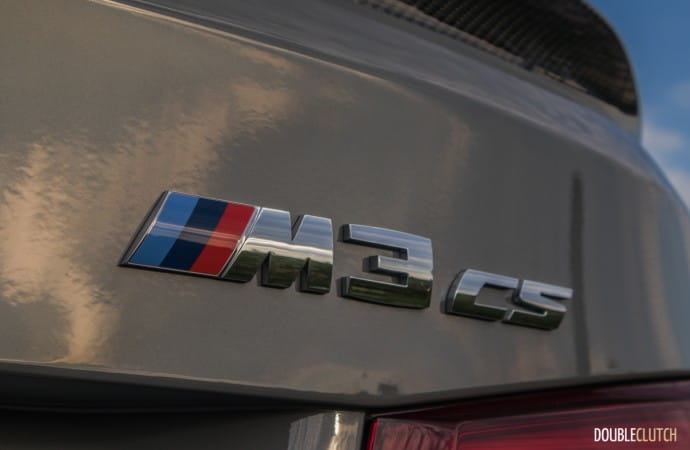 Things like fuel economy really don't matter on a car like this (we averaged 12.1L/100km in combined driving with zero effort to keep it frugal), but what does matter is that this is an exceptionally engaging car. Any variant of the current M3 is on our highly recommended list, but the 2018 BMW M3 CS is something special that won't be forgotten for many years to come. I can foresee this one being a desirable collector's item in the next decade.
See Also:
2018 BMW M3 Competition Package
2017 Alfa Romeo Giulia Quadrifoglio