One of the main reasons we embarked on this project was to prove to the world that it's entirely possible to own an older car and drive it daily, as hard as you want, as long as it's maintained properly. Thanks to a meticulous maintenance schedule and some wonderful fluids from our partners at Valvoline Canada, we have been able to prove our point. Since we purchased our 1999 Lexus LS 400 in late September of 2017, we have logged well over 50,000km on it.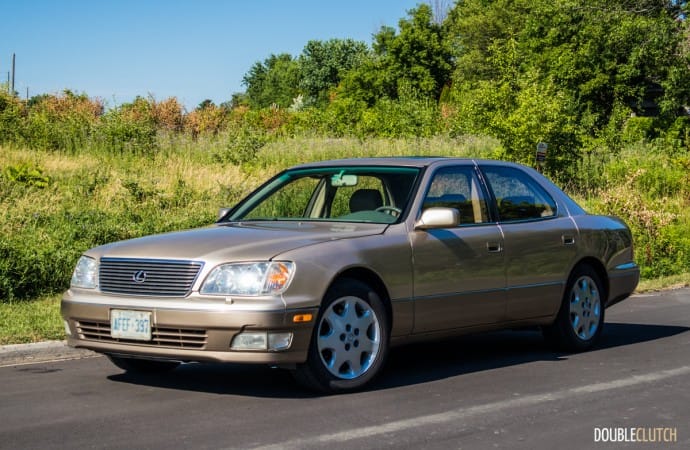 Everybody we discuss this car with seems to have some sort of faint memory of the initial models Lexus introduced. Many people had parents or grandparents who were early adopters of the LS 400 or ES 300, and are still loyal Lexus owners today. What the consistent reaction has been though, is a constant flow of "you really can't kill these cars". This holds true, because our car is deep into the 200,000km range now and still cruising along smoothly.

One of the most important components of your vehicle is the tire, and it's also one that is often forgotten about. This is one area in which you really don't want to cheap out, because these four pieces of rubber are the only thing that keeps your vehicle connected to the road surface below. Tires like the Continental ExtremeContact DWS06 are an excellent choice for three-season use, but in reality, not everybody has the budget for a premium tire. As such, there are plenty of brands that offer an economical yet safe choice in rubber.
Our friends at Sailun Tire have been pushing their Atrezzo Touring LS, an all-season tire that prioritizes ride comfort as well as longevity. We have plenty of tire snobs in our office, so we thought it important to test a mass market tire such as this and see how it holds up to hard use and thousands of kilometers per week. It's worth noting that since our LS 400 has had its factory 16" wheels replaced with a 17" setup from an LS 430, we needed to get an up-sized tire. We opted for a 225/55/R17 Touring LS, and have put about 13,000km on them thus far.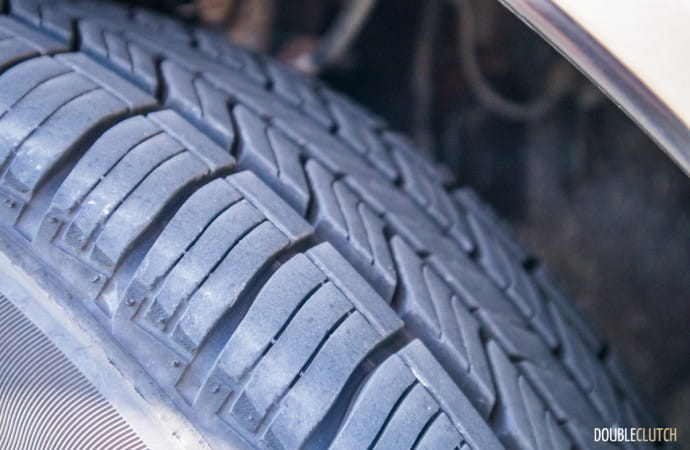 Sailun Tire claims that the Touring LS has a special compound that is designed to last longer than many other tires. From our use, we have noticed that the ride is extremely soft and compliant, suiting the Lexus' personality perfectly. On dry days, the tires have adequate grip and allow for decent cornering as well. The Touring LS does feel like a budget Continental DWS06 in many ways, especially the fact that they're barely wearing at all. We can foresee getting 70-75,000km out of these tires assuming no preliminary damage occurs.
One downside to the Sailun tires' performance is wet weather behaviour. When going around corners or aggressively pushing highway on-ramps in the rain, we experienced more slip than average, with a bit of loss in stability overall. The car's stability control system kicks in eagerly to keep it planted nicely, but this is a tradeoff that you make when acquiring a value-oriented tire.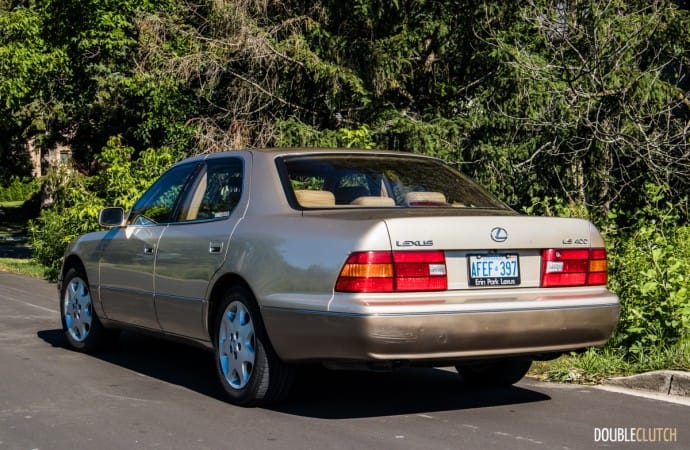 Fuel mileage has been stellar on the V8-powered LS 400, with the last two months seeing an average of 9.8L/100km in combined use, with a heavy bias towards highway driving. The best we have seen for a longer highway run was a recent trip to Michigan, which returned 8.3L/100km from Toronto to Windsor, ON. We replaced the brake pads and rotors making for a small upgrade over the stock setup, and the car now stops a lot sharper as well.
We're about to do a full fuel system flush using Valvoline fluids, but as it stands, the Lexus has required a new set of brake pads and rotors, oil, transmission fluid, and differential fluid since we acquired it. One thing to factor in is that the timing belt and water pump had been changed just before we took possession of the car, so that's a major expense that we dodged (for now). The car still pulls strong, with the only real weakness being its appearance – prior to our acquiring it, it had a minor fender bender or two and wasn't repaired as perfectly as we would like. As such, some rust is poking through.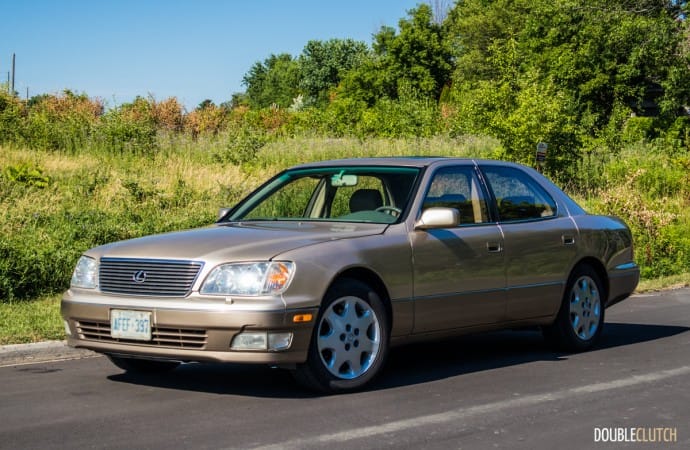 The car is running smoothly with minimal quirks, though it is important to note that "very reliable" isn't the same as "perfect". The car still has its quirks, including an easy-access steering wheel that, while it tilts up and away when the engine is shut off, refuses to come back to the memory position when the vehicle is turned back on. The power telescope feature also doesn't work, and it's an issue we have yet to bother to tackle. The bi-xenon headlights still work perfectly, and the Optitron instrument gauge cluster has been flawless with no missing pixels in the trip computer.
Our Lexus LS 400 will be seeing considerable mileage over the course of the summer, including a trip to eastern Canada and possibly a trip down to Florida. We can't wait to have you along for the ride as we explore our beautiful continent in this scrumptious luxury cruiser, and more importantly, log the anecdotes of what actually goes wrong rather than what goes right!
See Also:
Introduction: Project #HighMileClub