And in that time, we have racked up approximately 40,000km. A few small things have gone wrong, but nothing that has left the car stranded at all – just routine issues that are perfectly expected from a 200,000km+ car that has lived the entirety of its existence in the rust belt. None of these issues have stripped the #HighMileClub Lexus of its "bulletproof" status. This is by far one of the most reliable cars we have ever encountered.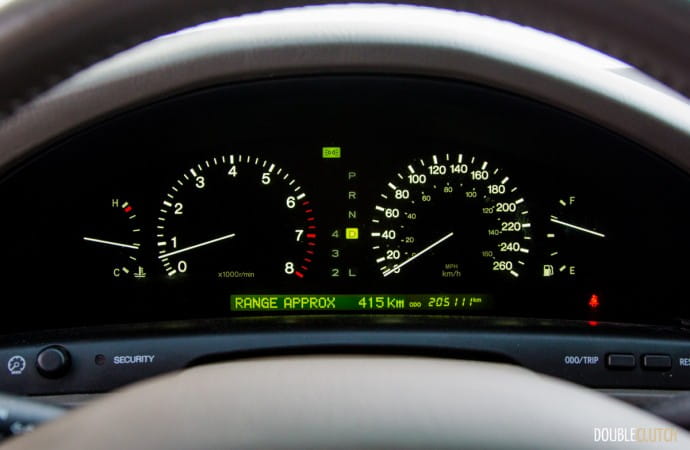 All of the car's fluids have been changed now with Valvoline's finest, including their MaxLife high mileage oil. One of the best parts of the 1UZ-FE 4.0L V8 is its lack of requirement for a full synthetic oil. The car's caretaker, Rick Pike of Aussie Auto, is a Lexus master technician and claims that the LS400 can get away just fine on regular oil, and this MaxLife fluid is some of the best you can get right now. Now that the oil and transmission fluids have had a few hundred kilometers to set in, we're getting ready to do another dyno test to see whether or not there has been any change in the numbers.

Mechanically, the LS400 is absolutely flawless. This project isn't only meant to outline a car's ability to reach higher-than-average mileage, but a testament to how far routine maintenance goes to ensuring the longevity of almost any vehicle. The LS400 is a very popular choice around our office for essentially anyone going on a longer haul trip. Our editor-in-chief has taken the car on multiple day trips to Detroit for various media events, declining automakers' flight options in favour of driving our own car to launch events.
The car is buttery smooth on the highway, with the 1UZ V8 offering sublime levels of quietness and refinement. The aftermarket head unit with Apple CarPlay and Android Auto is also flawless to operate, and works beautifully with the factory Nakamichi audio. Sound quality is up there with modern luxury cars, without any notable compromises. The lack of steering wheel audio controls can be a bit annoying, but context is key when it comes to truly understanding this Mystic Gold beast. The interior has held up very well, with exceptionally comfortable seats and real burlwood trim throughout the cabin. The Optitron instrument gauges are pleasing to the eye without being obtrusive – these are, however, a common failure among LS400 owners.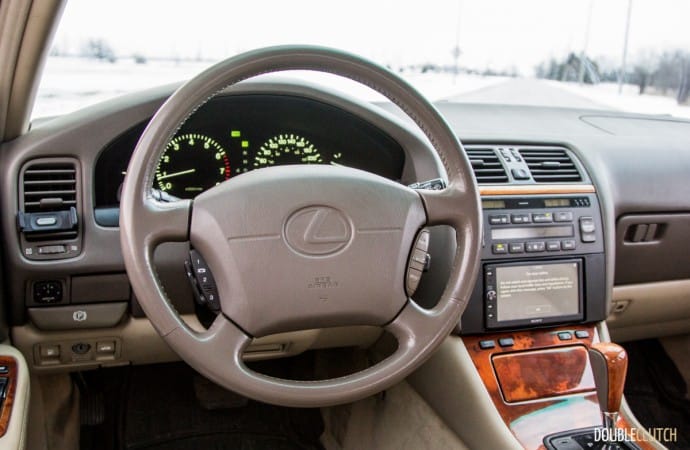 What has been plaguing the car over a brutal Canadian winter is rust. The car is pushing 20 years old, and while the underbody is quite clean, it has seen some damage in a past life. At some point over the years, it had nudged some things and been poorly repaired, resulting in some surface rust on the front left fender, and the passenger side rear door. Prior to the winter, we used Krown rust protection's oil spray method to prevent any further damage, but it did get slightly worse over this particularly bad season.
Our LS400 spent the winter on some meaty Kumho winter tires, but has now switched back to summer mode on brand new Sailun Atrezzo Touring LS all season tires. We haven't tried these tires on any test vehicle before, so it will be interesting to see how well they wear. Initial impressions are that this is a very quiet tire with good ride quality. Interior noise level is noticeably lower than the Continental ContiProContact set that was on the car, but those tires were also a few seasons worn so the comparison isn't really fair.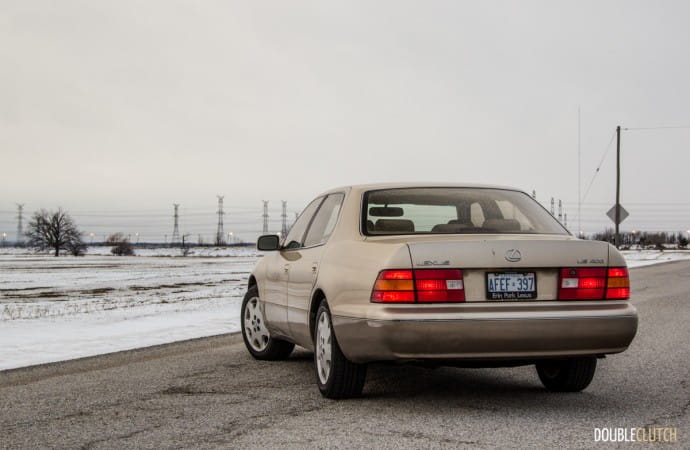 At the end of the day, the Lexus LS400 is still on the "minimal" level of the cost of ownership scale. Outside of our initial purchase price and initial repairs done to bring the car up to spec, we haven't even hit the $500 mark in things gone wrong over six months. Now that all of the fluids are fresh, both sets of tires (winter and summer) are brand new, and all weak points have been addressed, we don't foresee any major expenses this coming summer. Stay tuned for another update soon, sponsored by Valvoline Canada, on the importance of using a good transmission fluid.